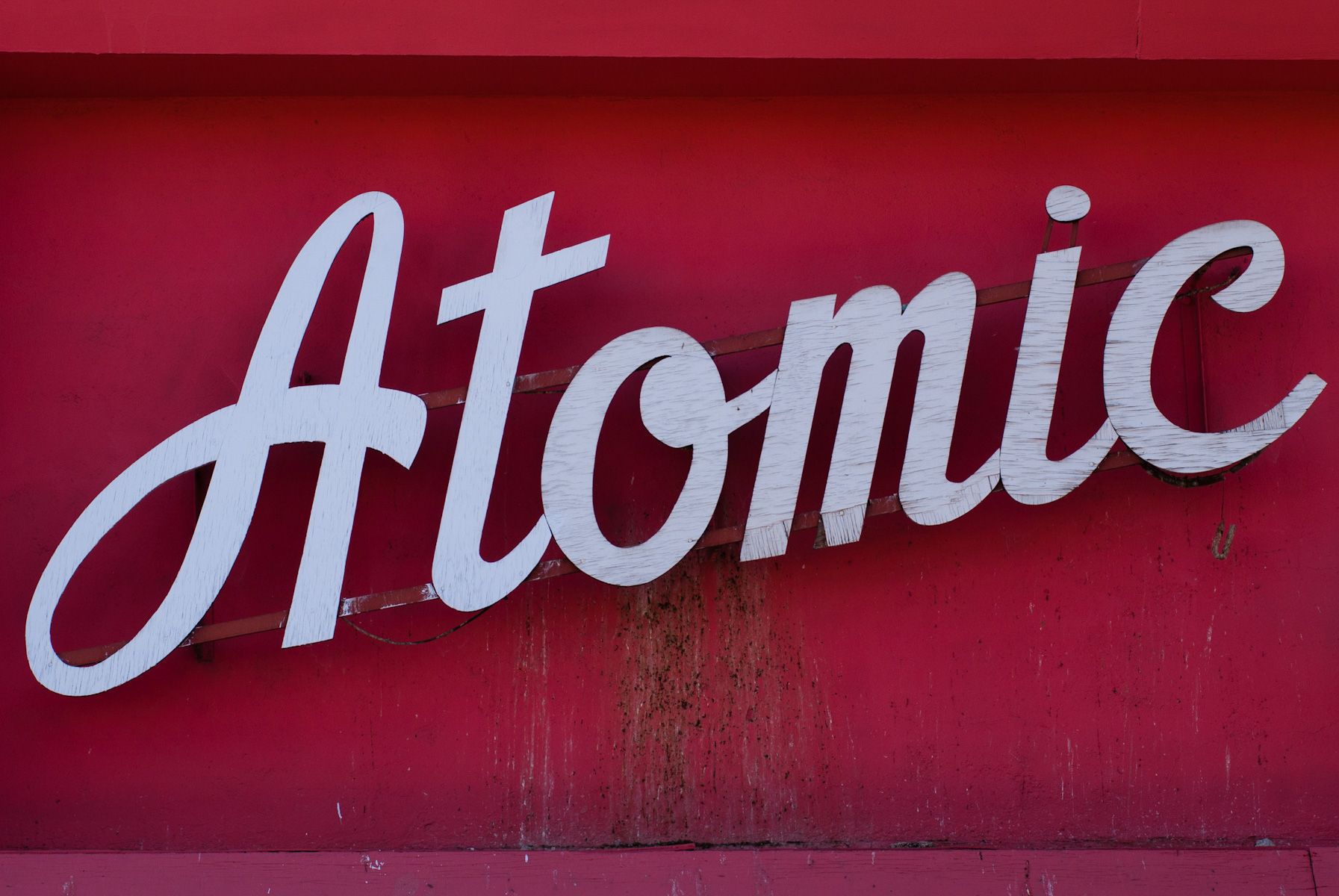 Preface
It's been nearly 9 years since Bryan McCormick, Geoffrey Ellis, a handful of photographers, and I spent months capturing as much of Downtown Las Vegas as possible in an effort to preserve the vernacular history remaining in Downtown Las Vegas.
This piece is intented to summarize what we can remember and what we captured as part of the Vegas Vernacular Project. It's broken into a bit of story for context, a map, an outline structure, and photography of the work itself.
There are plenty of stories to be told, themes to be explored, artists to highlight, and photographers to talk to. But this is our starting point. We may add, remove, refine, and do whatever it takes to best showcase the work we captured.
---
The Story
It's 2012 and my good bud Bryan McCormick and I crush a couple of Slap and Tickles (A PB&J with oven roasted bacon. What's not to love?) at The Beat Coffeehouse while discussing Zappos' upcoming move to Downtown Las Vegas.  CEO Tony Hsieh was about to kick off one of the most ambitious and bizarre entrepreneurial adventures in the country.
He was moving the Zappos headquarters from the dry suburban landscape of Henderson, Nevada to the former City Hall building in the heart of Downtown Las Vegas. The move itself would be the equivalent of moving buildings in any other city with a robust downtown area, but in Las Vegas it meant moving thousands of employees to an area with high crime, common meth use, and effectively no food, drink, or retail. Not ideal.
City Hall was effectively a cocoon connecting the larvae of city government officials from their isolated suburban lives to a parking garage with an elevated walkway to the City Hall building itself. Literally elevating them, and obfuscating the "undesirables" struggling below them. The city had a hard time providing for, protecting, and generally speaking—caring for the homeless population.
Las Vegas is a city without limits, and often assumed—without history. Not without merit. It's a city that doesn't really preserve buildings as often as they blow them up. Much of that attitude makes Vegas exactly what it is. A place that's always new. Always re-inventing itself. Always saying yes.
How bad is your idea? Make it bigger. Make it dumber. There isn't room for a middle ground in a place full of ideas pushed so far they become good. Or at least interesting.
Do you have a number of Chuck E. Cheese animatronic characters laying around? Great. Let's swap those faces and bodies out with  the members of Kiss. Load them with songs, and make a ridiculous mini-golf experience around that idea. Kiss Mini Golf.
What's your budget for giant snails and a cast of incredibly talented circus performers. A lot? Great. Cirque du Soleil.
Do we have water? Not really. But we have a reservoir... Great—let's build a city that can support over 2 million people. Las Vegas.
Where most American cities have some semblance of an urban core, Las Vegas's was effectively suburban shell with a hollow and forgotten core. But, with Zappos moving dowtown, that was all about to change. The largest part of this move downtown was an endeavor called the Downtown Project. A $350 millon dollar project to transform Downtown Las Vegas into the most community-focused large city in the world. Investing $100 million in real estate, $100 million in residential development, $50 million in small businesses, $50 million in education, and $50 million in tech startups through the VegasTech Fund.
Knowing this project was about to kick off—and knowing Las Vegas's propensity for blowing up the old to build anew, Bryan and I talked about documenting as much of Downtown Las Vegas as humanly possible via a collective effort called the Vegas Vernacular Project. We were particularly concerned with the actual vernacular of the city from a signage and typography standpoint. So much of Las Vegas's character comes from what locals don't even realize is there until it's gone, or until they leave. The neon and metal signage of Betty Willis. The hand painted murals of Wendell Edwards. The hand lettering of King Richard.
With white-washing a common practice in which an abanonded building are quickly and entirely coated in white paint—a prominent practice removing the history of any building in a hurry—we had to move fast.
Fortunately we were nearly immediately connected to the wonderful and talented photographer Geoffrey Ellis, who joined us in the project. Speaking for myself; Geoff and Bryan by far owned and elevated this project far beyond the kernels of conversation Bryan and I had. Most of my input was early on and from a locals perspective. I helped map where to find the work I was sure would disappear. Identifying the neighborhoods, alleys, and building that were sure to be targeted next.
We decided to work in the open and encourage folks in the community to come help us document as much as they felt able with whatever equipment they had. From there we documented.
---
Below you'll find photographs taken and contributed to the project by...
Geoffrey Ellis, Bryan McCormick, Mark Johnson, Nicholas Leonard, Krystal Ramirez, Pam Stuckey, Gulch Collective, Thomas Lee Bakofsky, Danny Szeto, Mike Manzano, Chris Shepherd, and many others...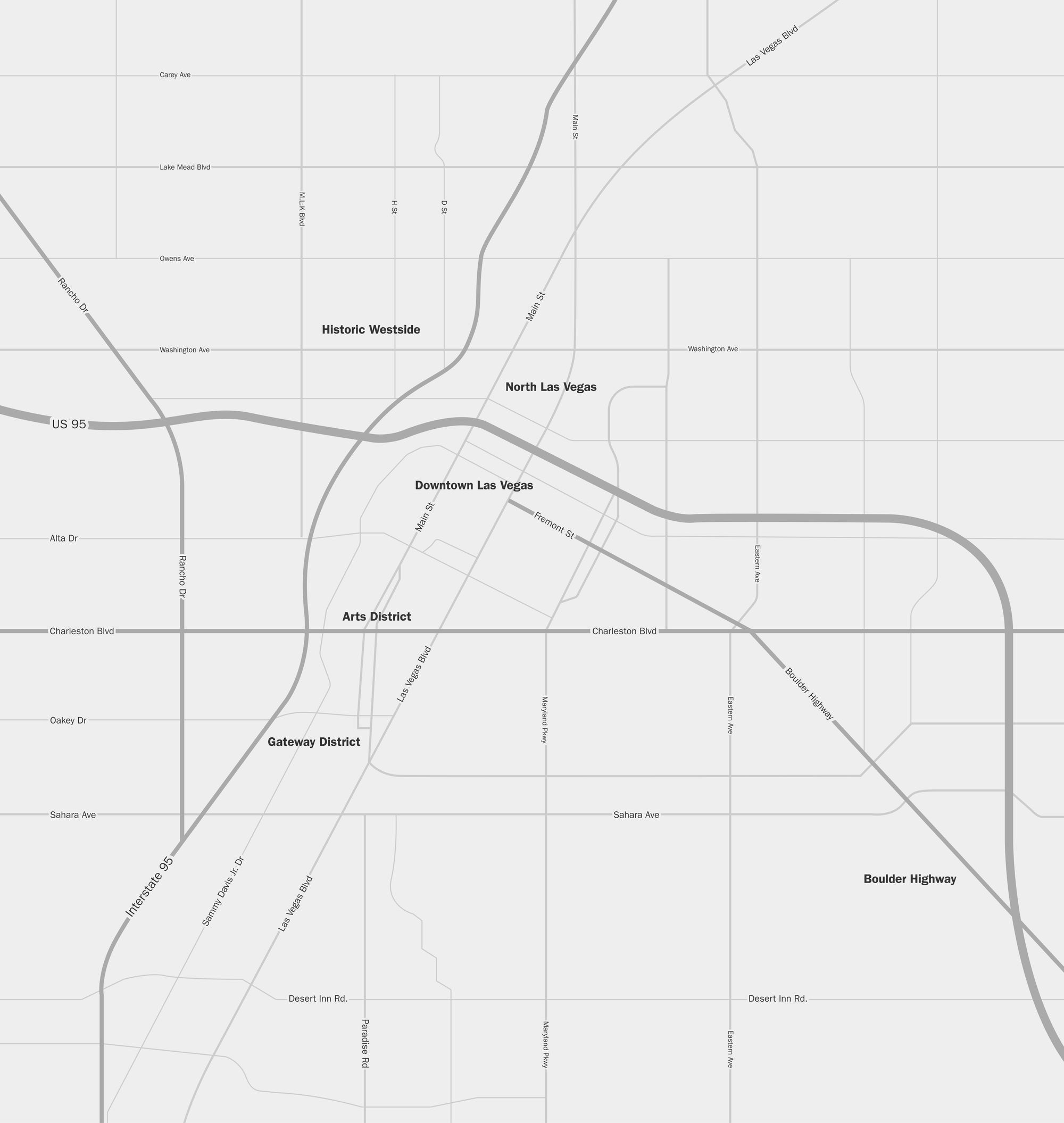 Places
Boulder Highway
Historic Westside
People
The majority of this work was done by as far as we could identify—five artists. Surely there are more, but it's challenging to identify artists when names or signatures aren't found on the work itself. Without doing the artists a disservice, we want to be careful in identifying their work and make sure we're portraying them and attributing them to their work correctly.
Of what we do know, we can safely say much of Fremont Street in Downtown Las Vegas tends to showcase Jon Peterson's (Atomic Liquors, Gamblers General Store) and Joe Jones' (Bunkhouse, The Western) work. King Richard's work tends to be up and down Main Street, from the Gateway District, into the Arts District and into North Las Vegas. Wendell Edward's work was primarily illustrative and located in the Arts District. Betty Willis was a graphic designer, best known for designing the Welcome to Las Vegas sign, but we found she designed many of the signs we came across including the Blue Angel.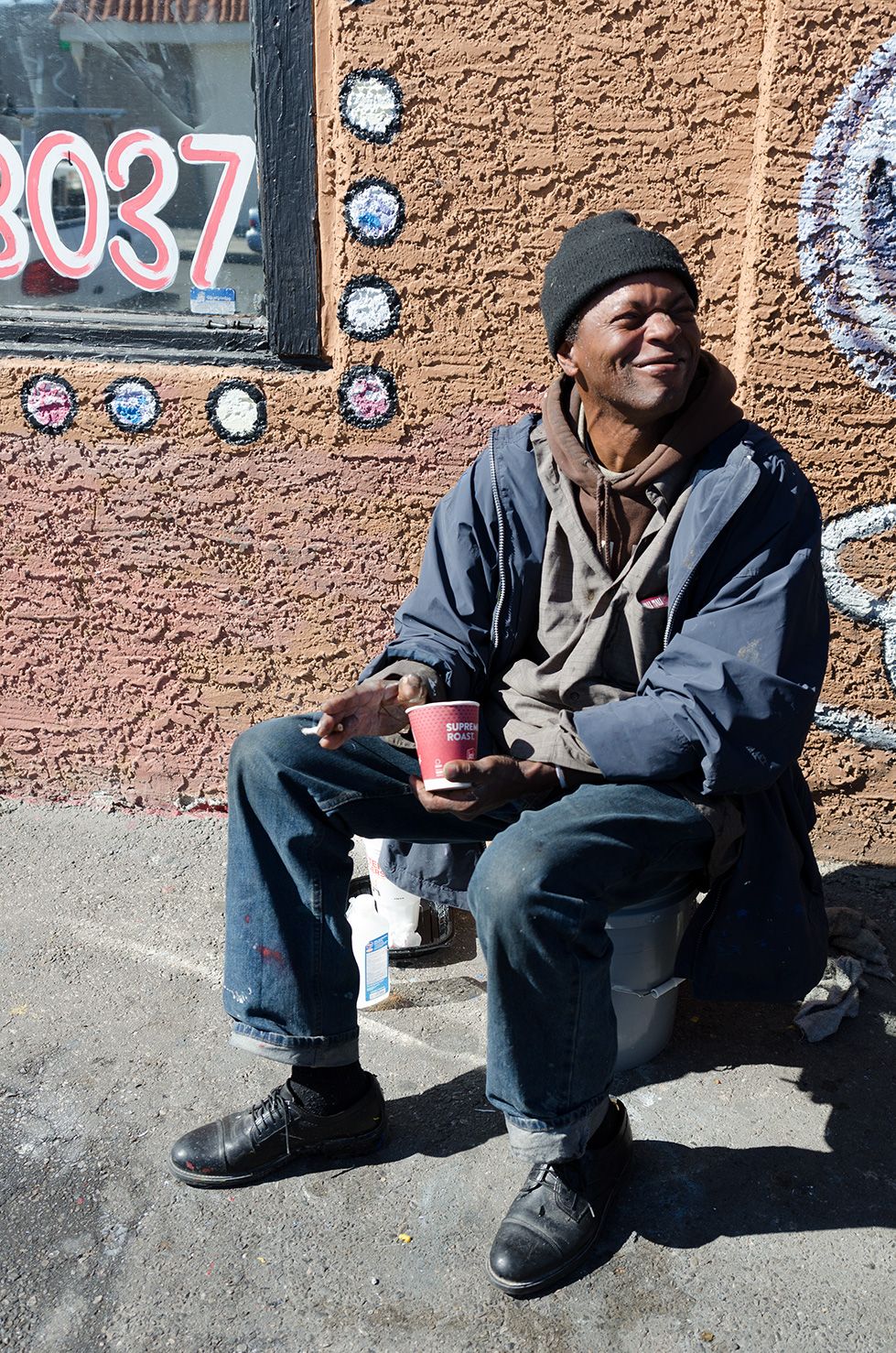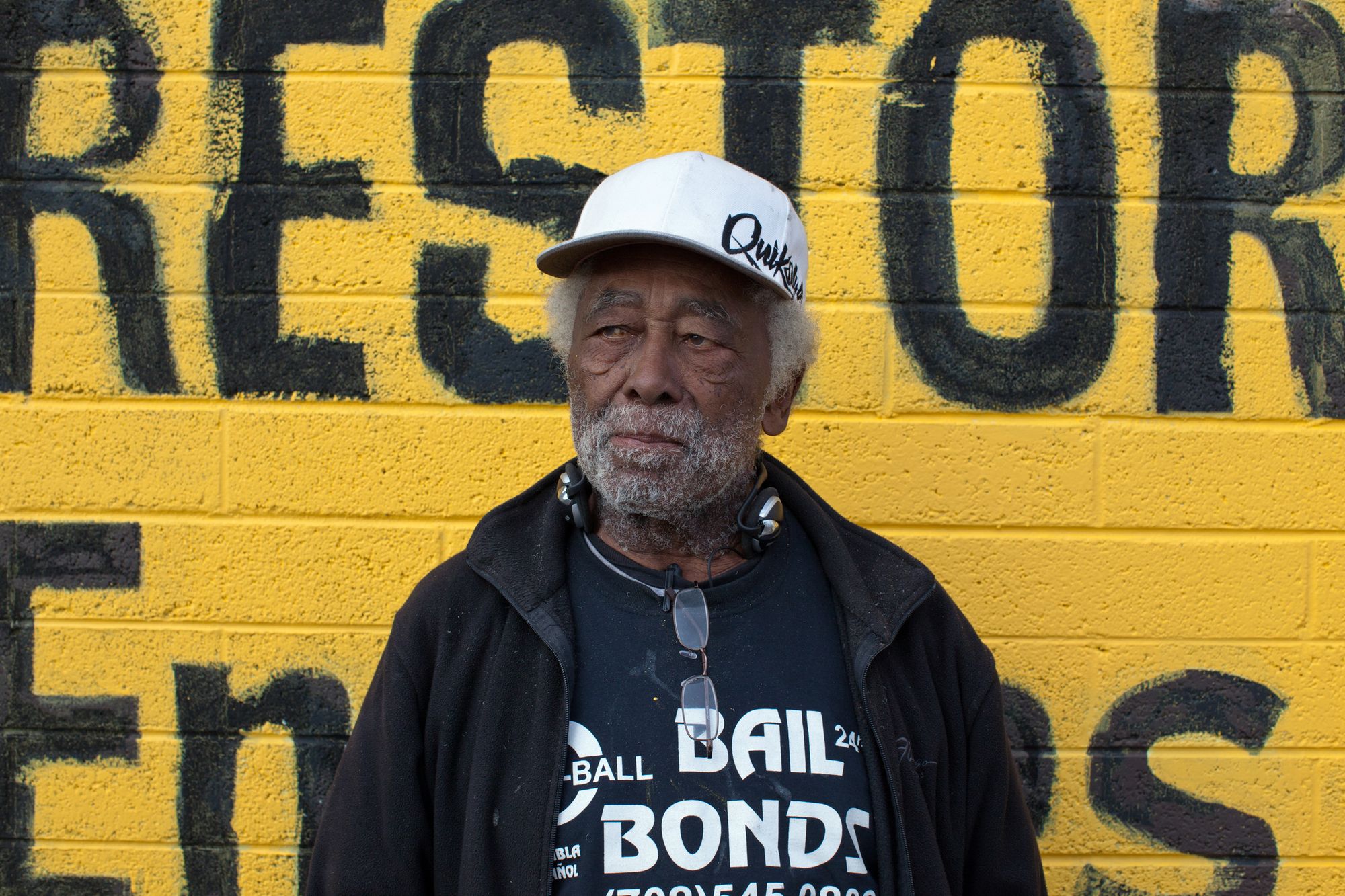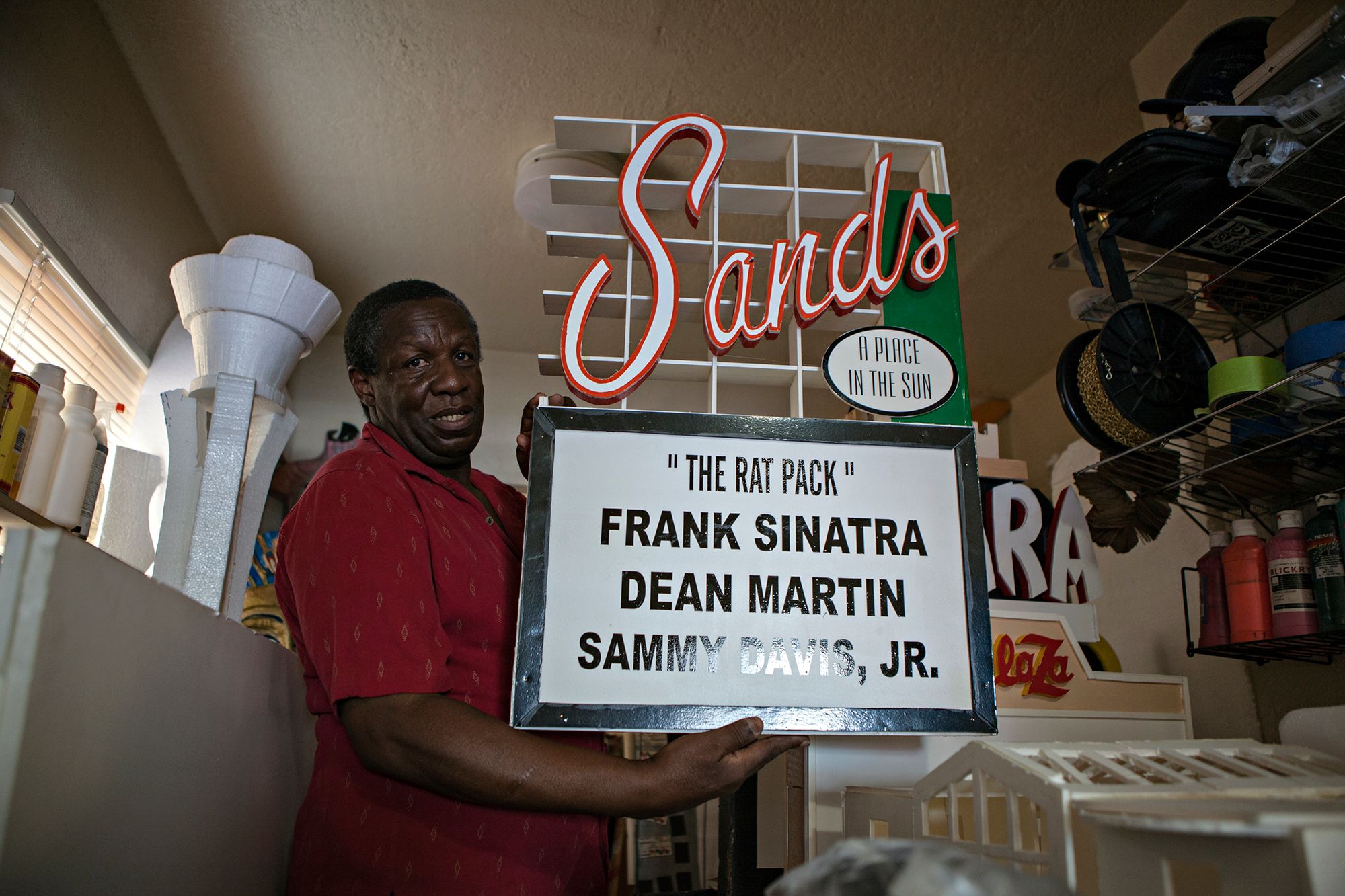 Artists
King Richard
Wendell Edwards
Joe Jones
Jon Peterson
Themes
You'll come across a number of themes in the work that follows, but capturing it together on a post of it's own may better showcase contrasting approaches to a single constraint or idea.
Ampersands
Office
Illustrations
!
→
---
Downtown Las Vegas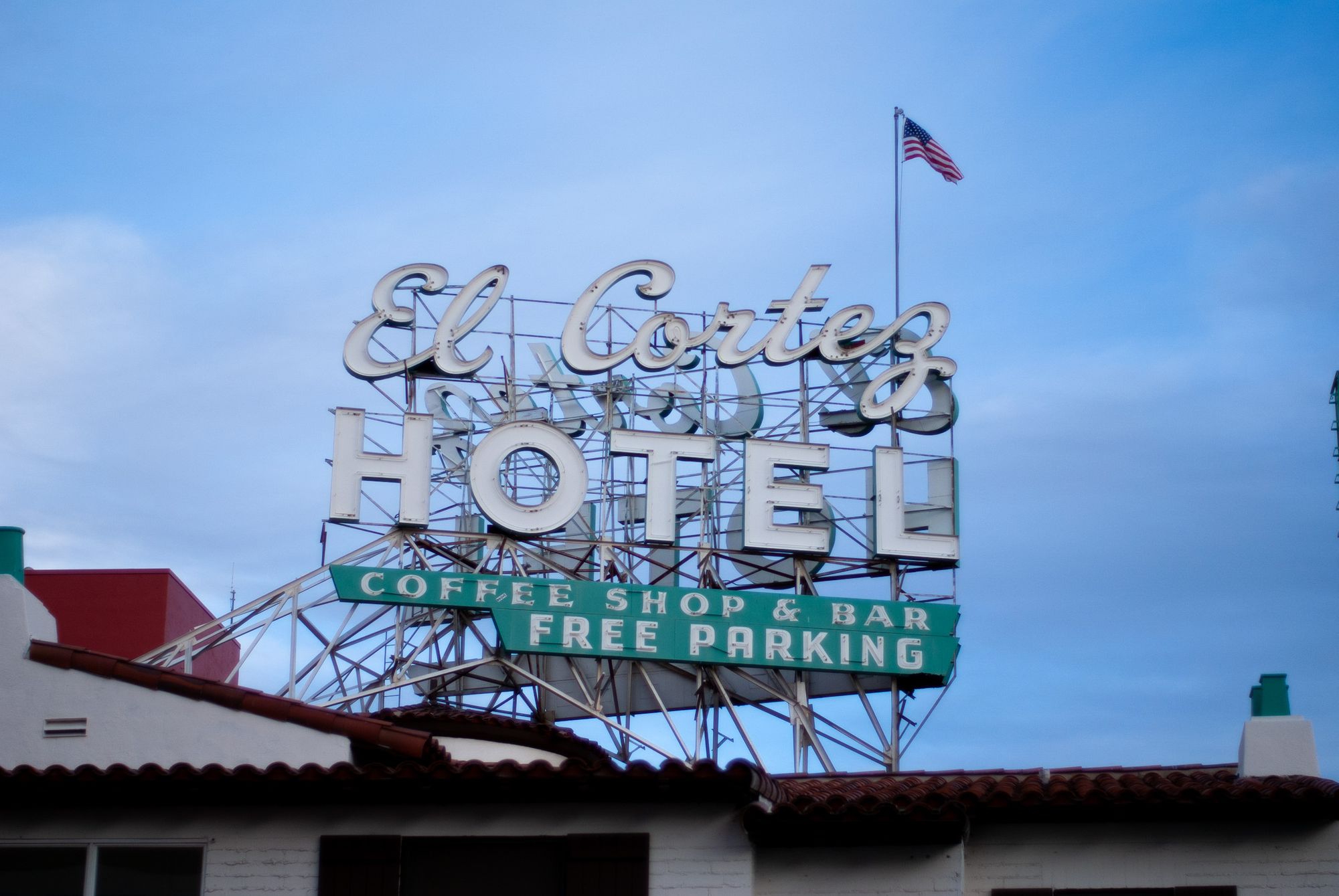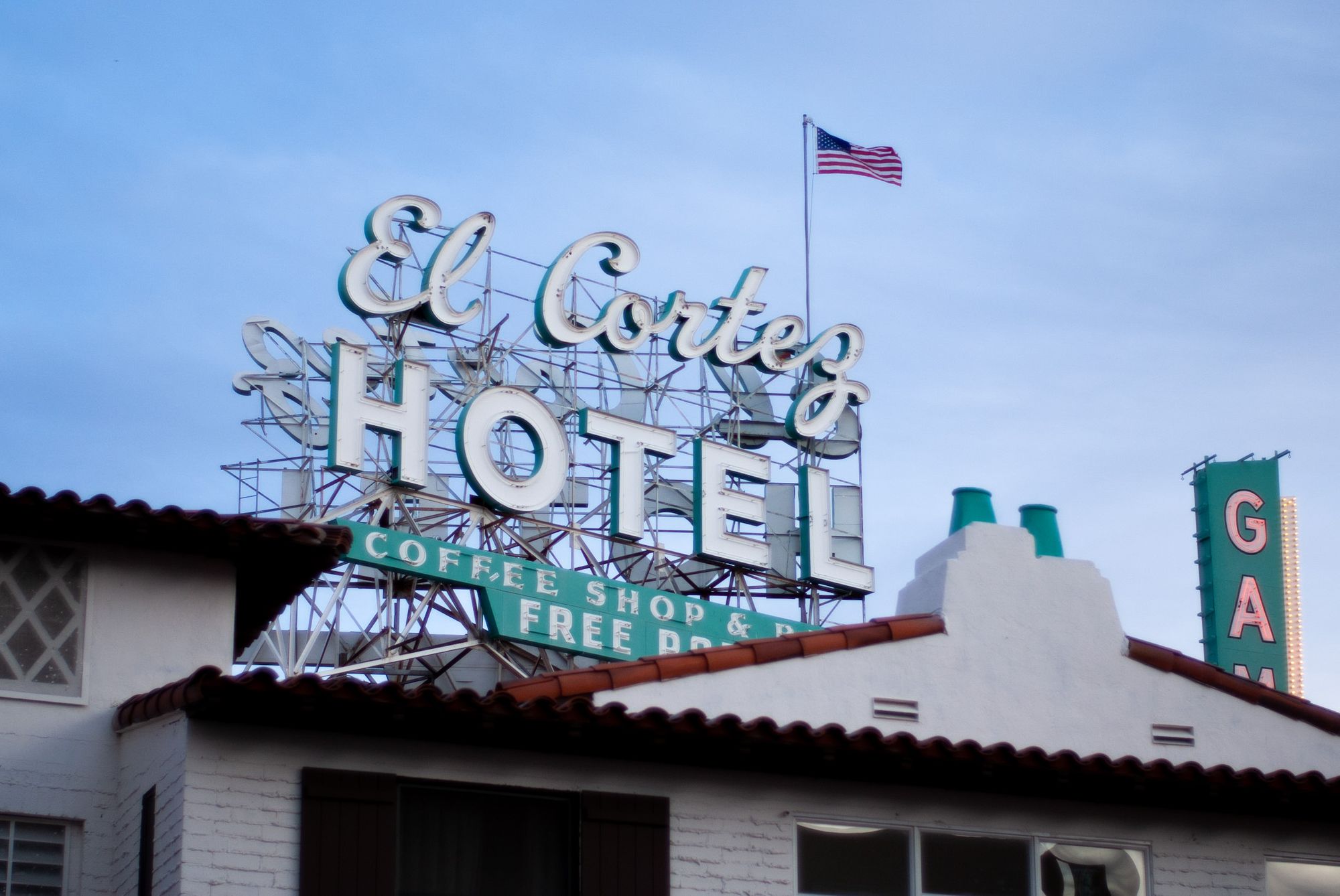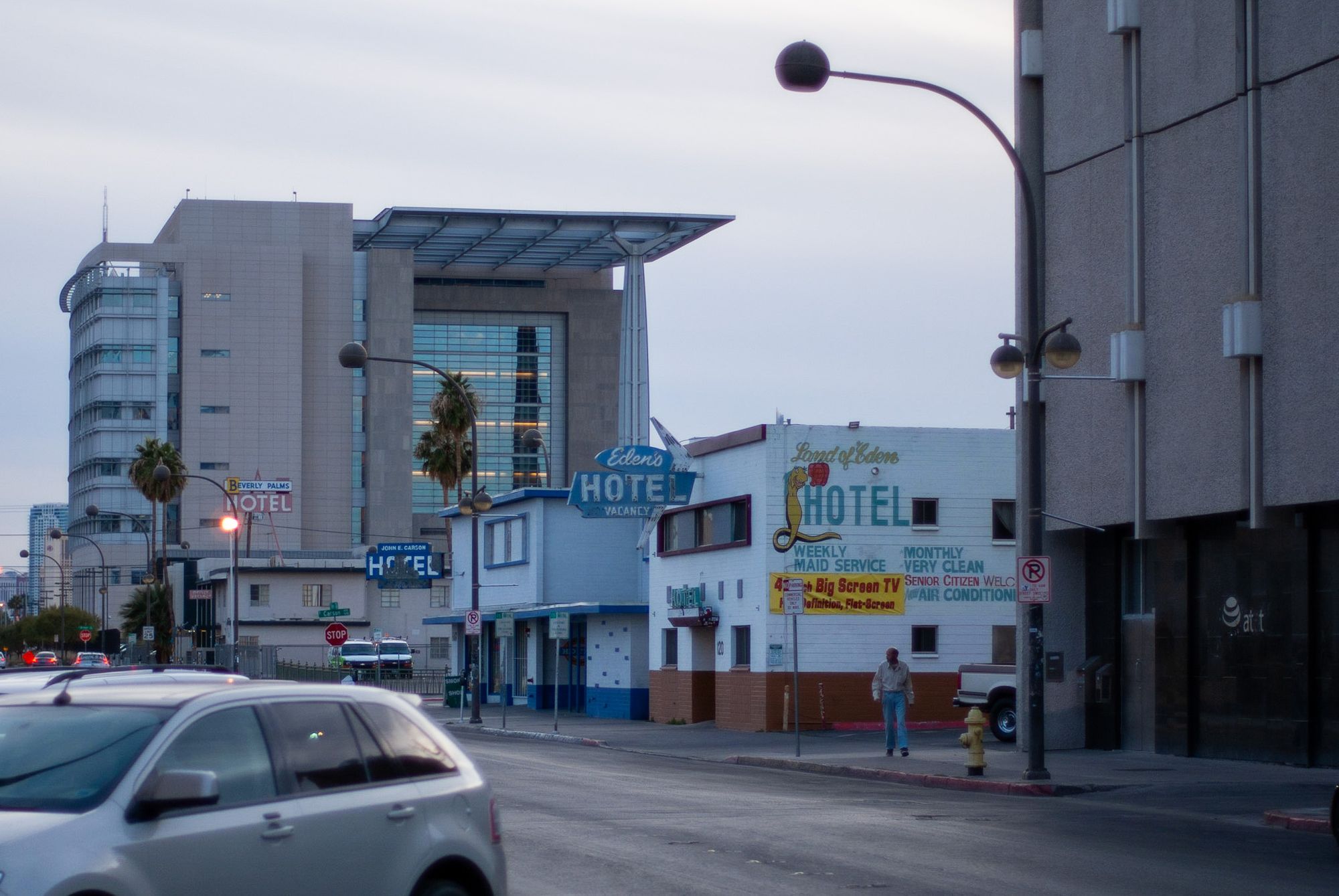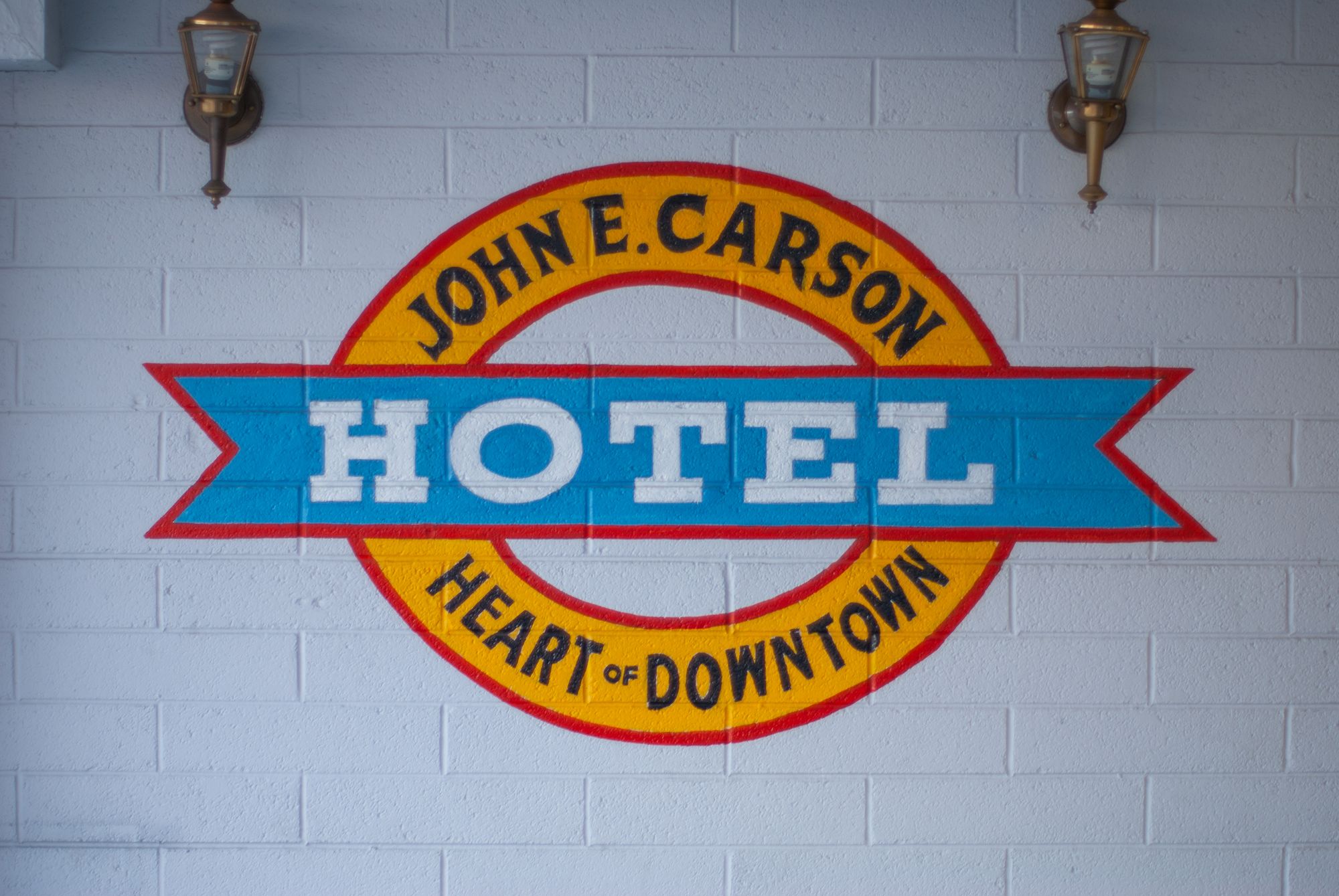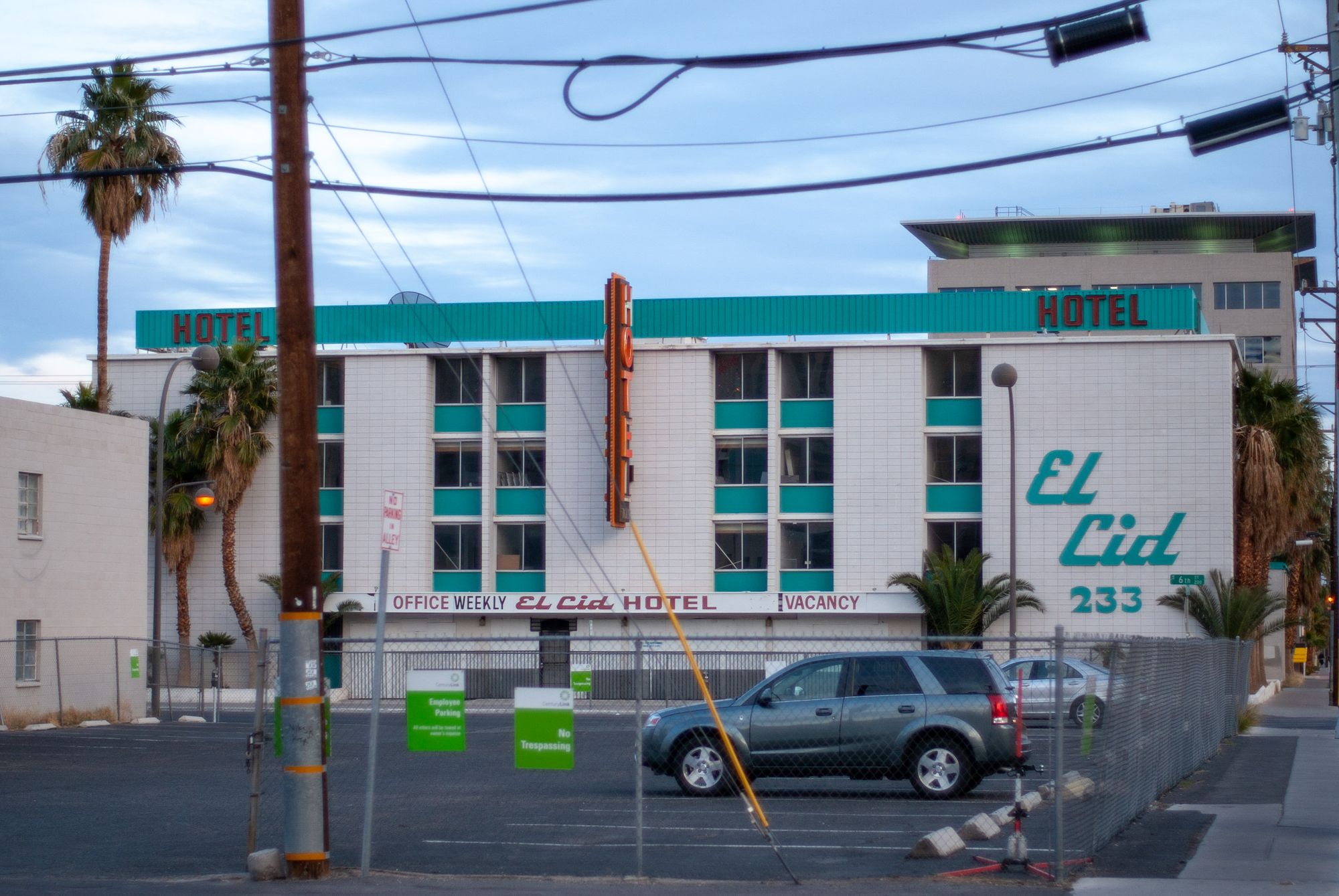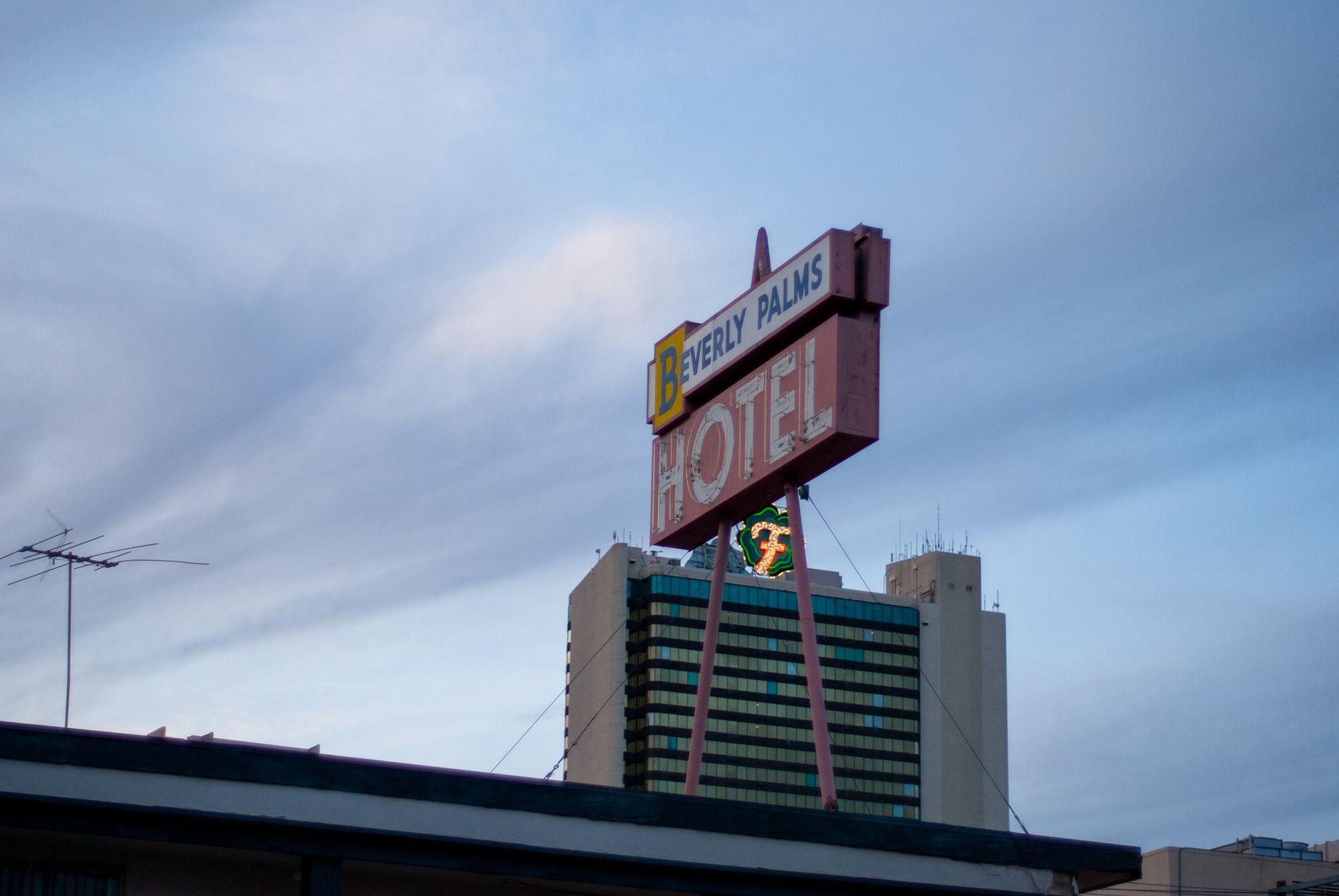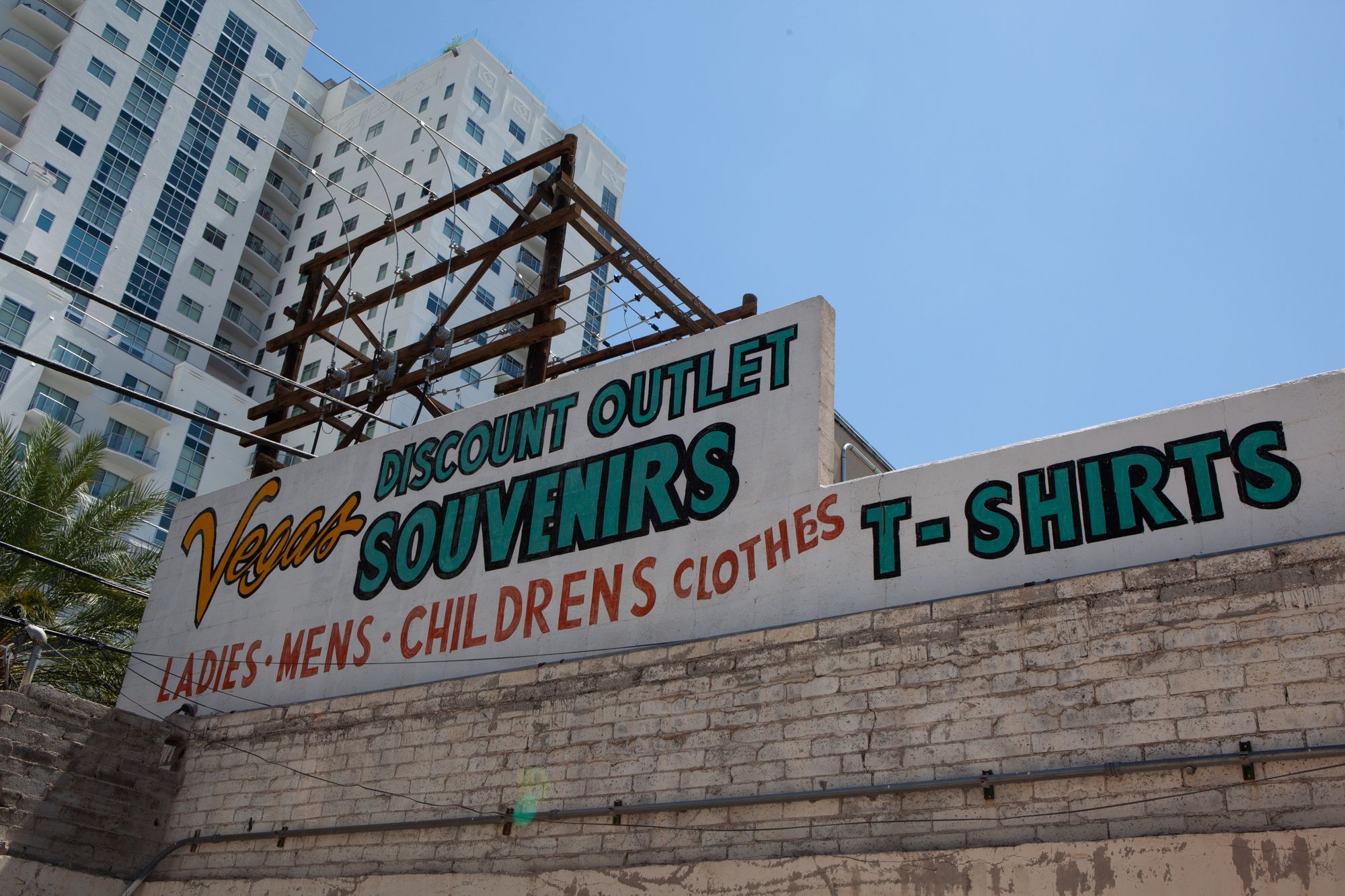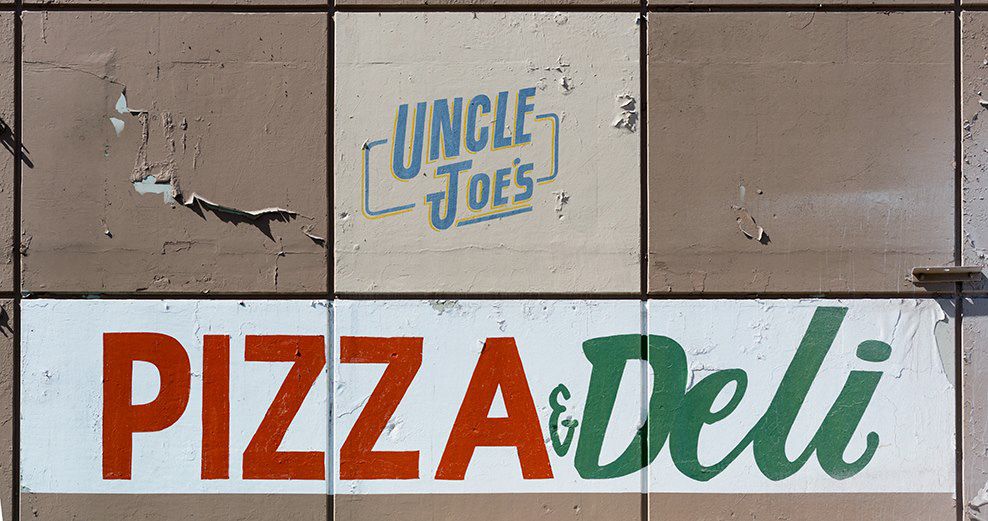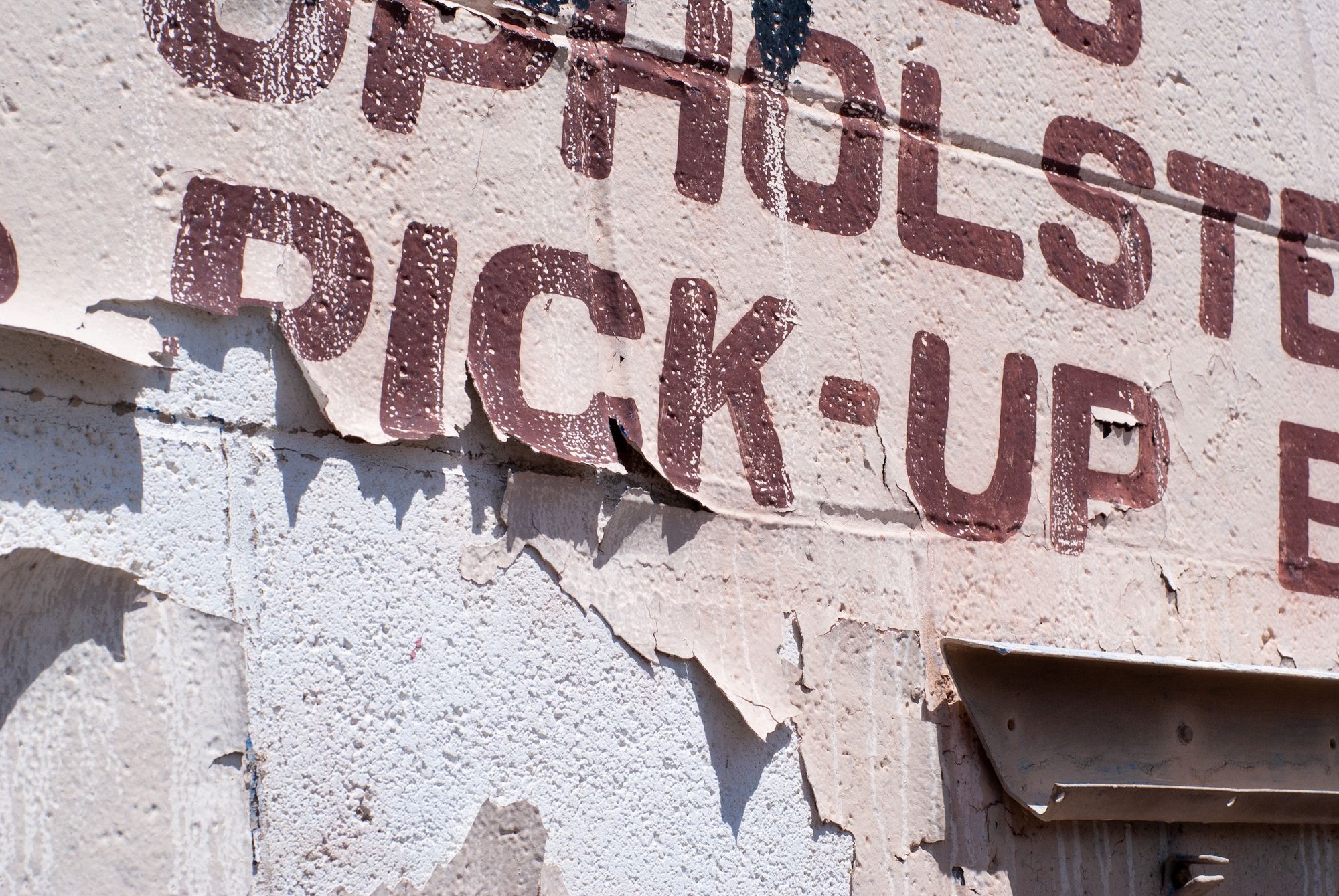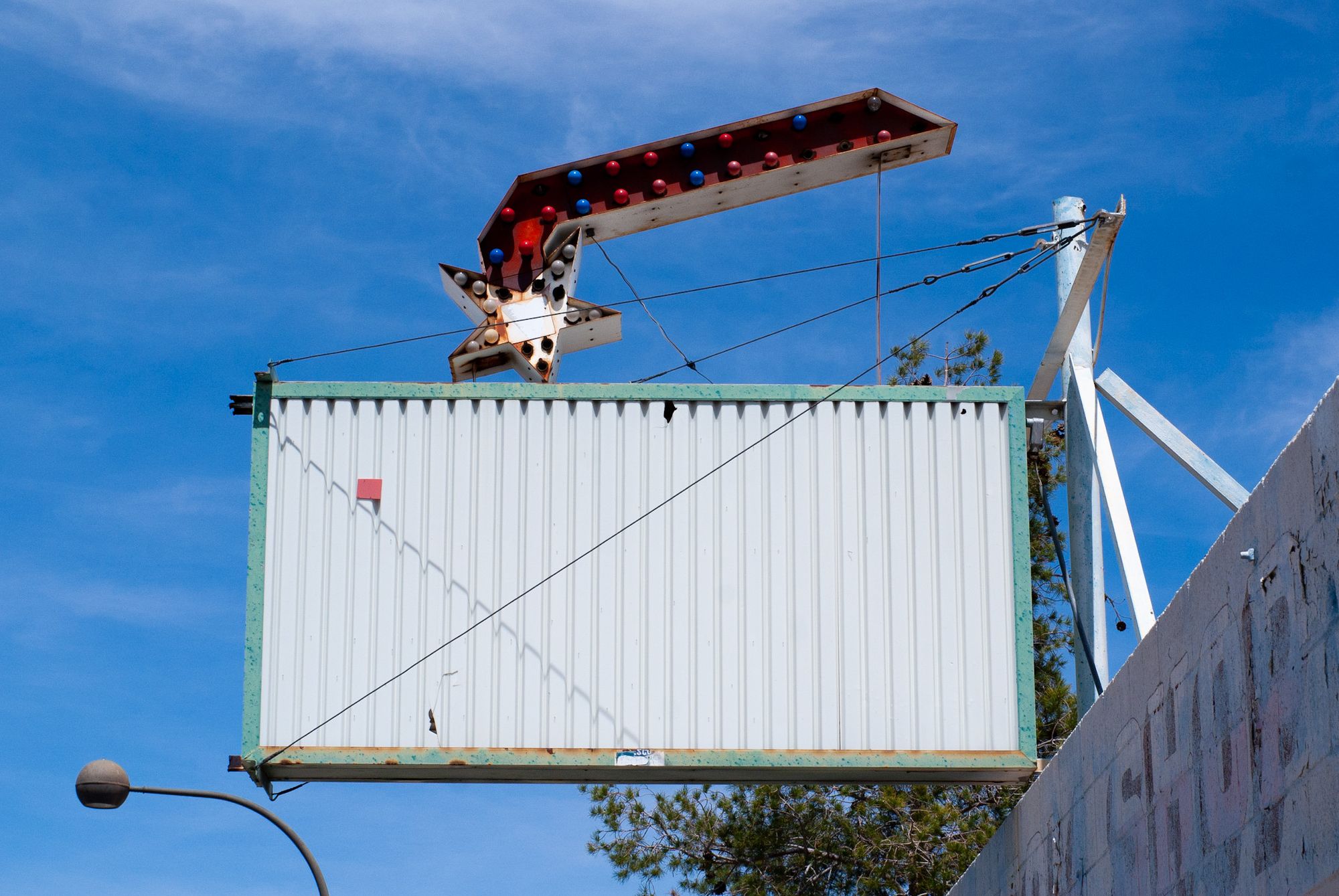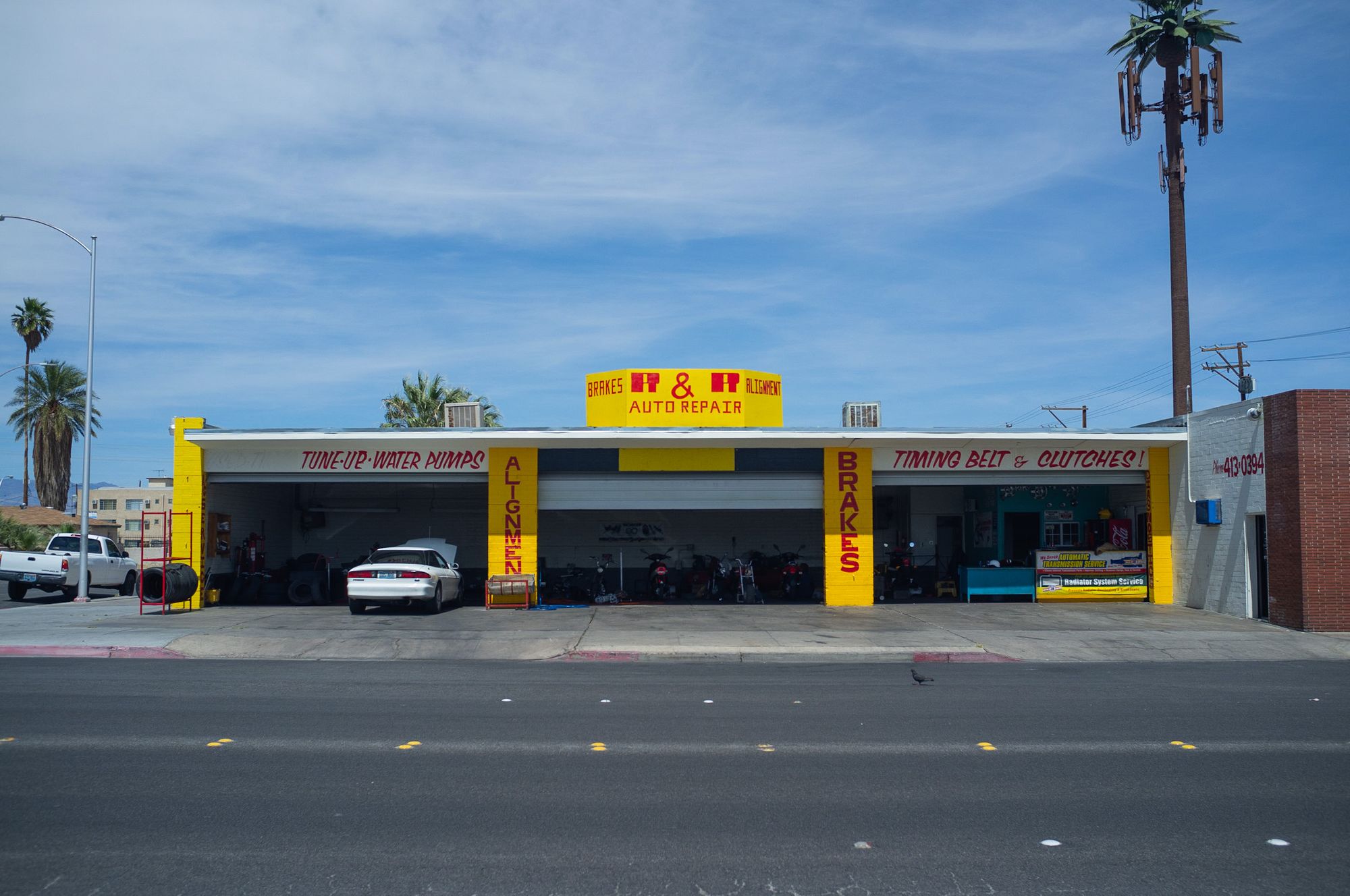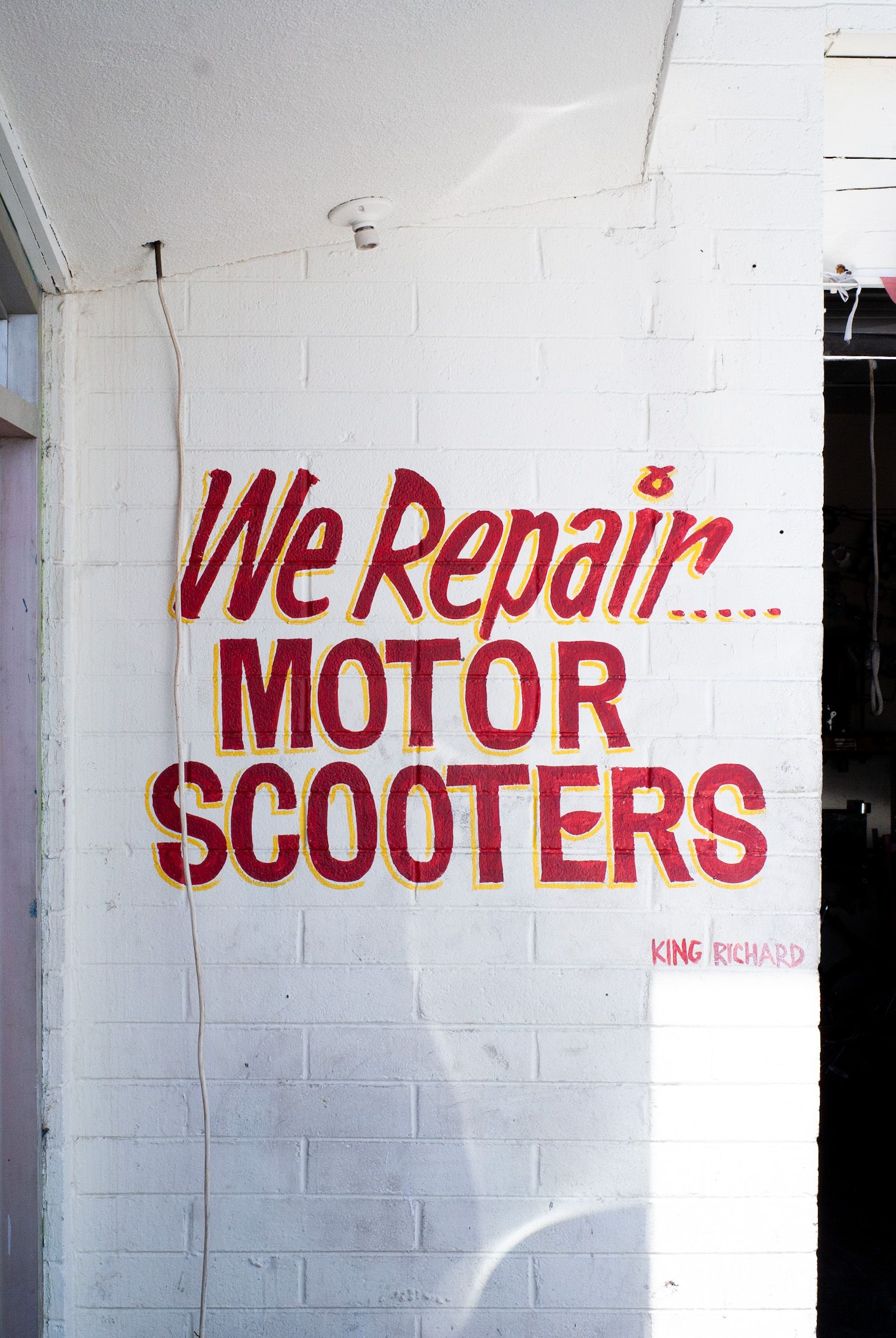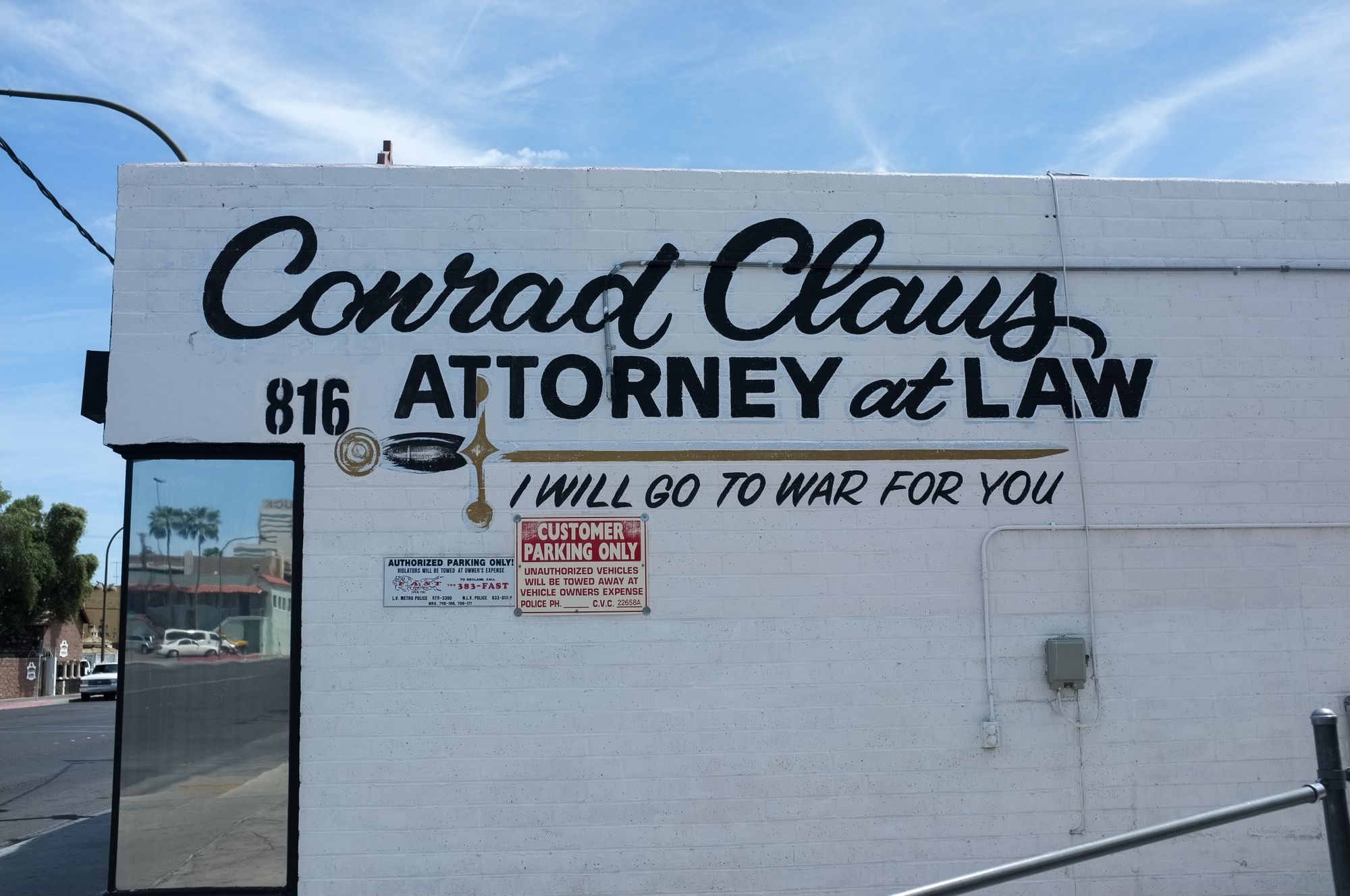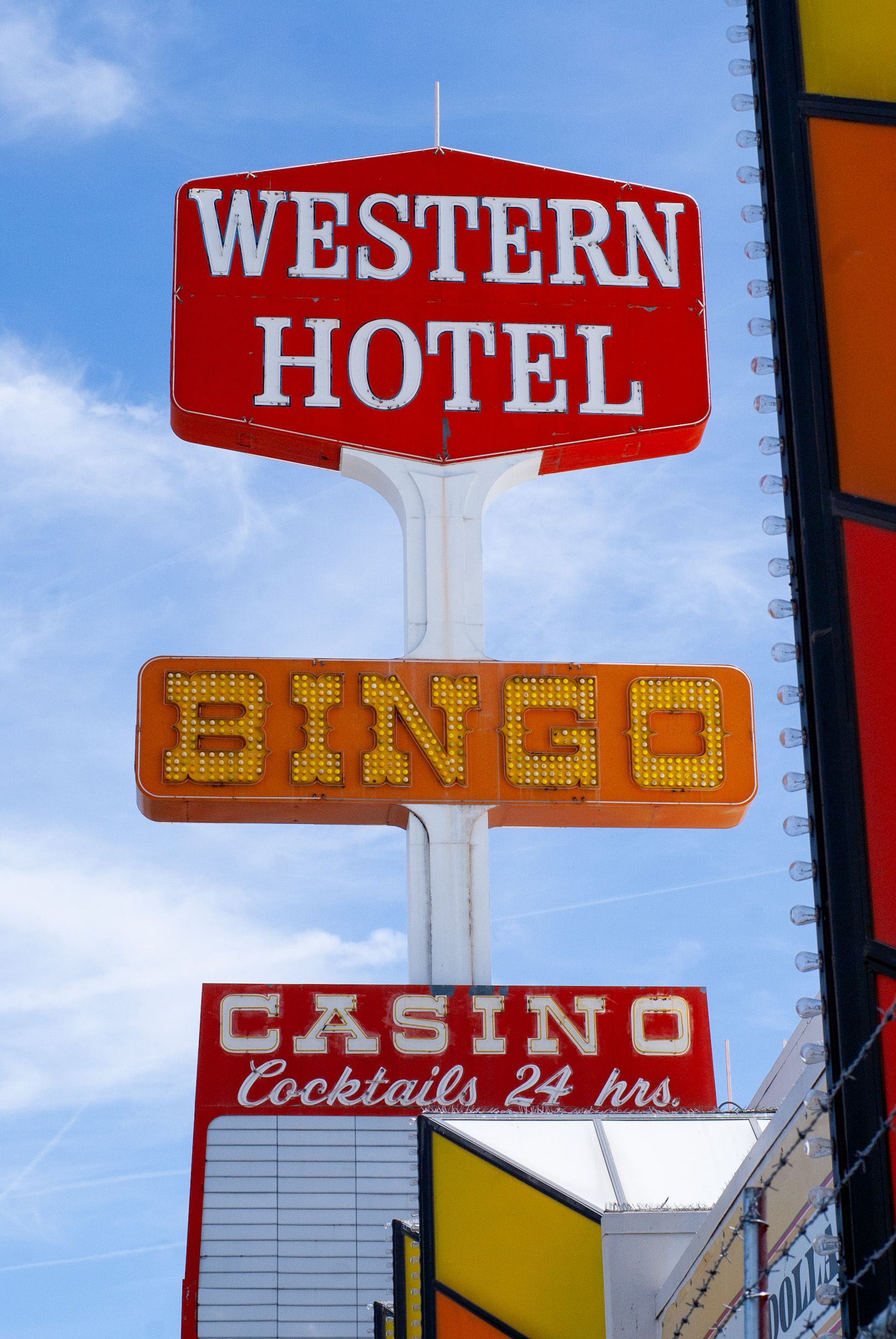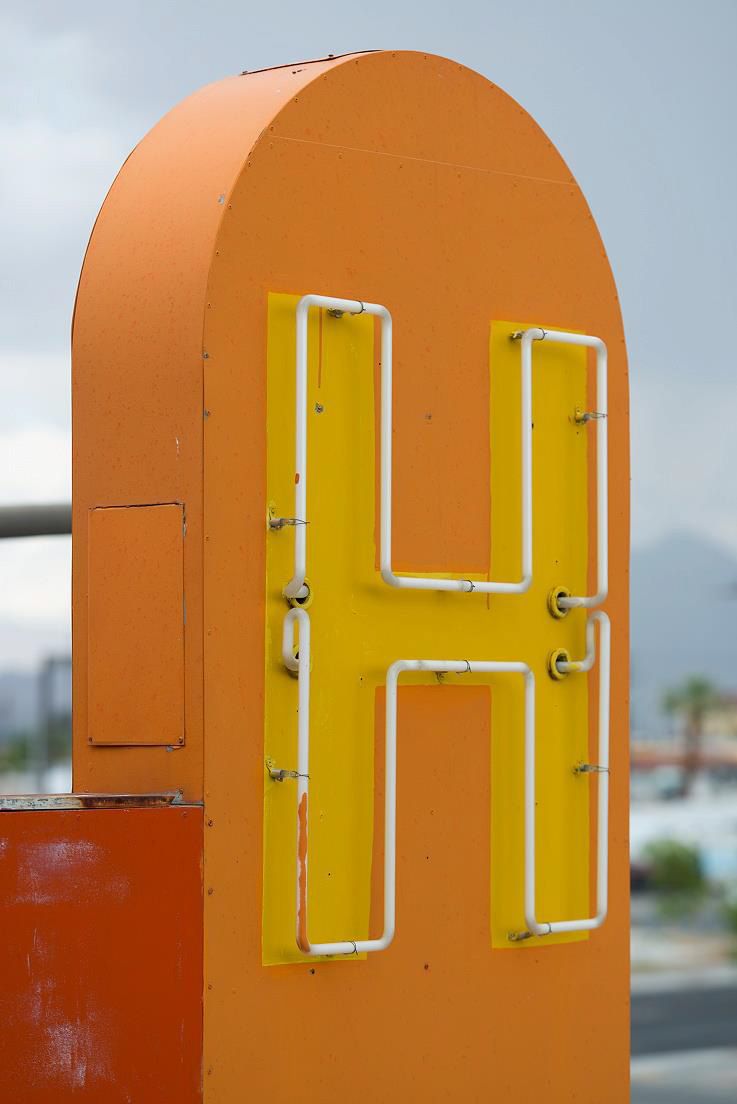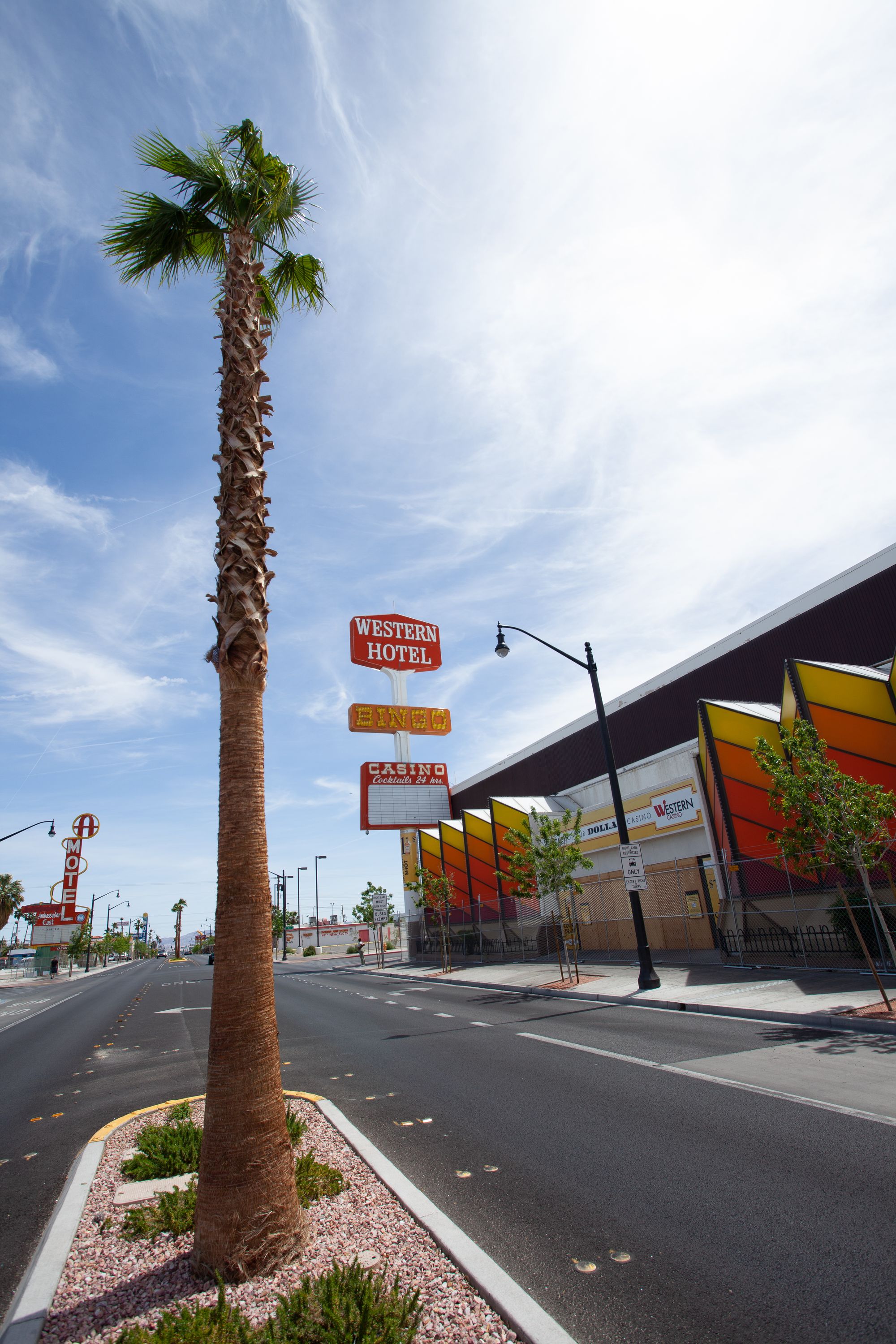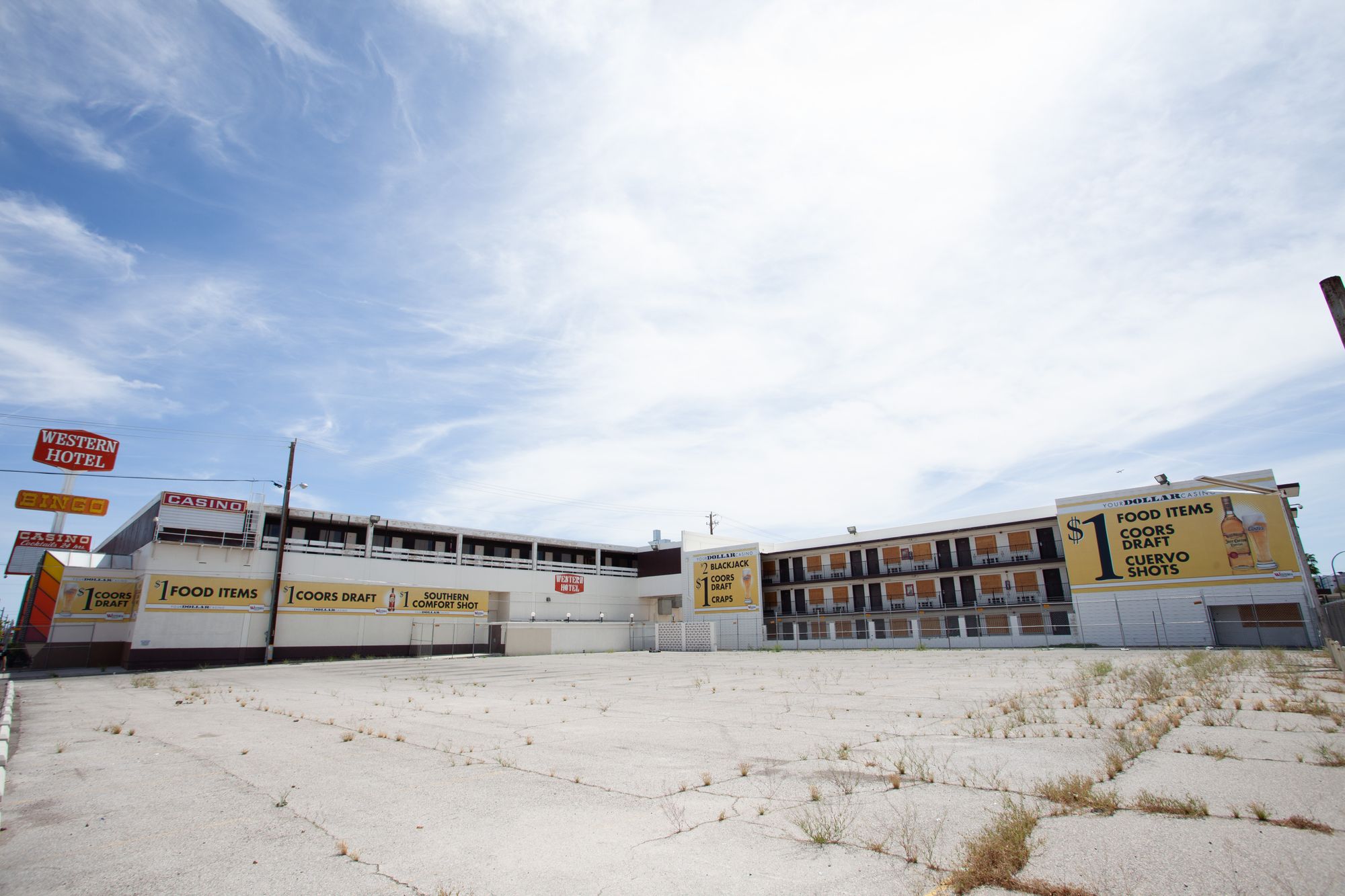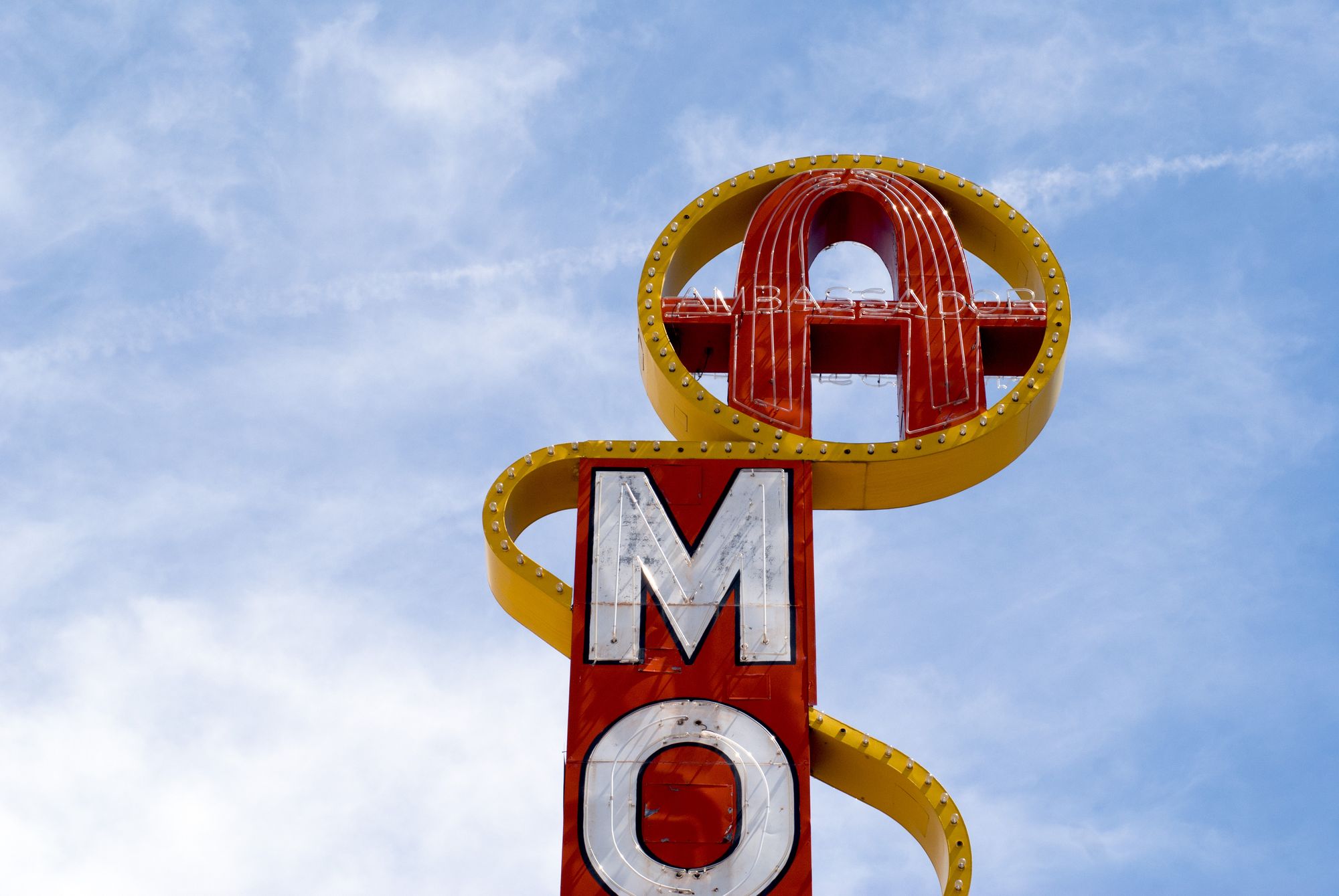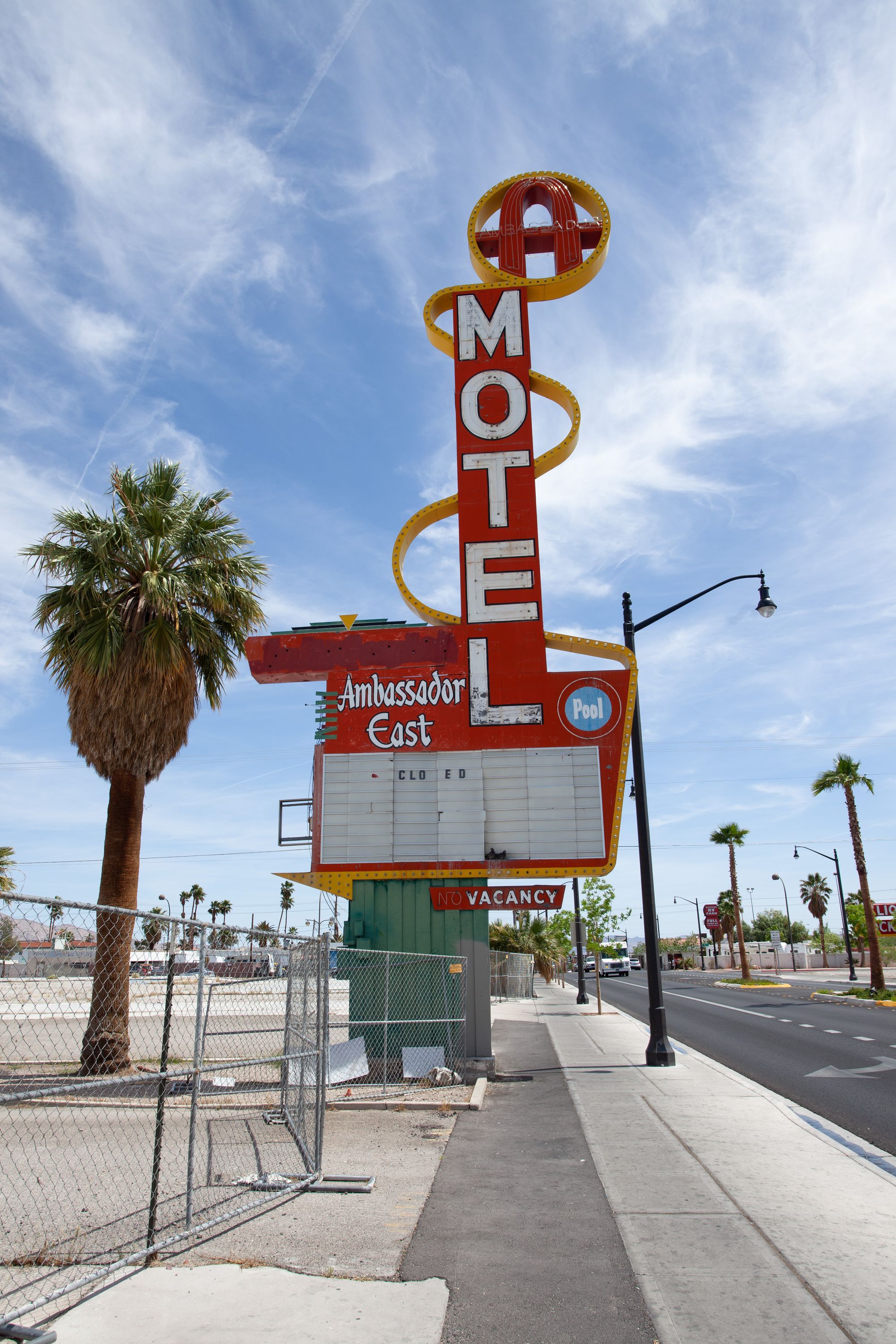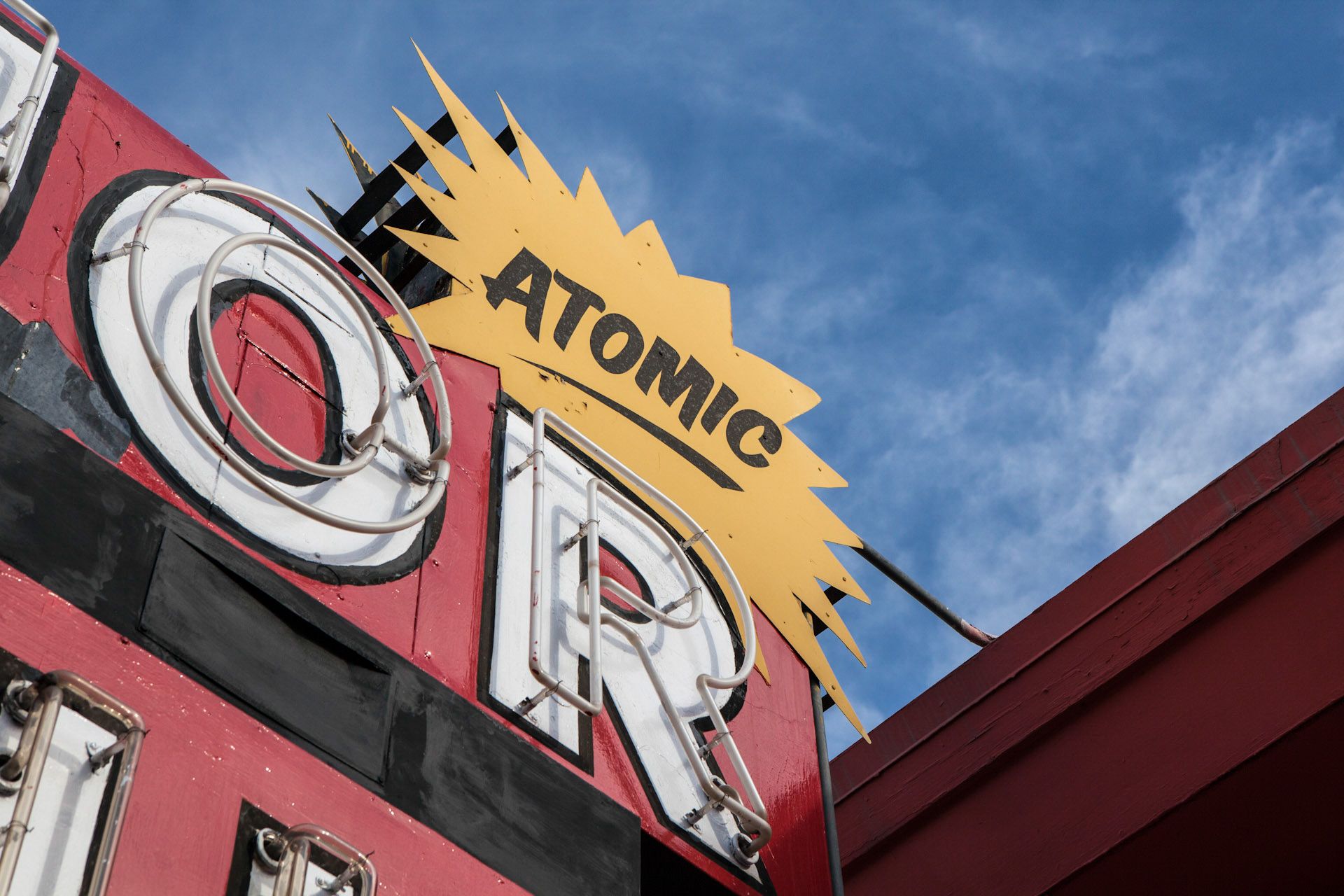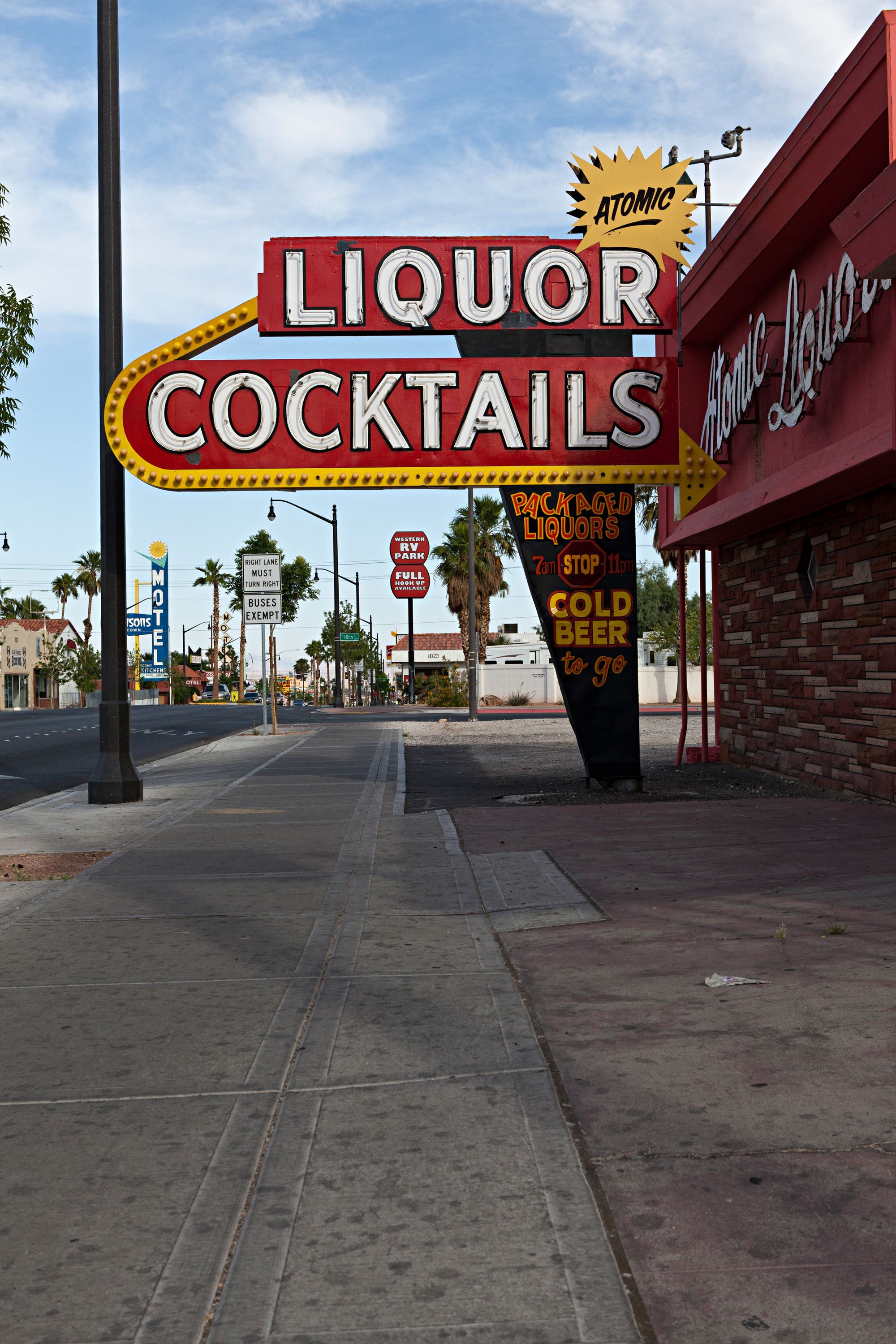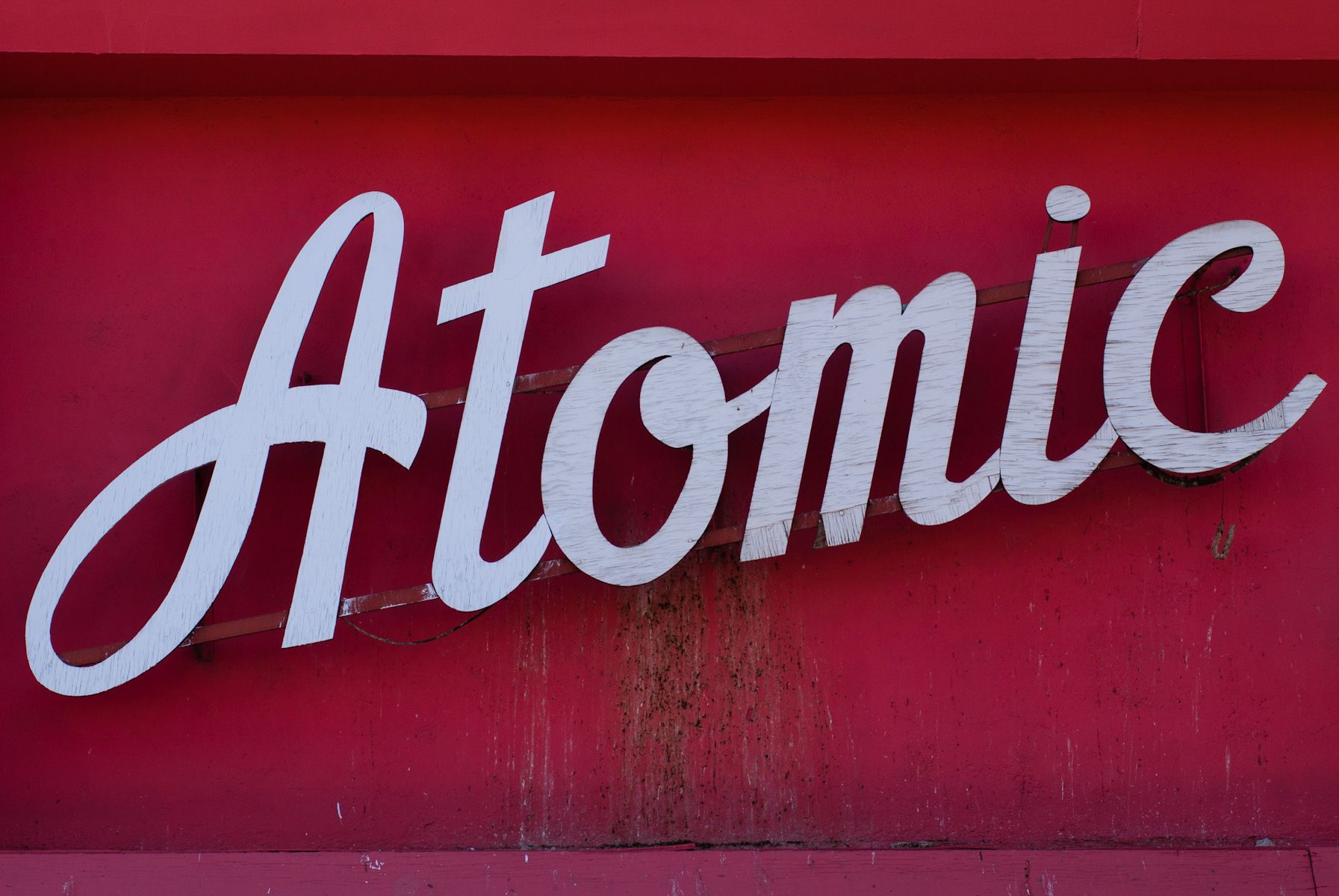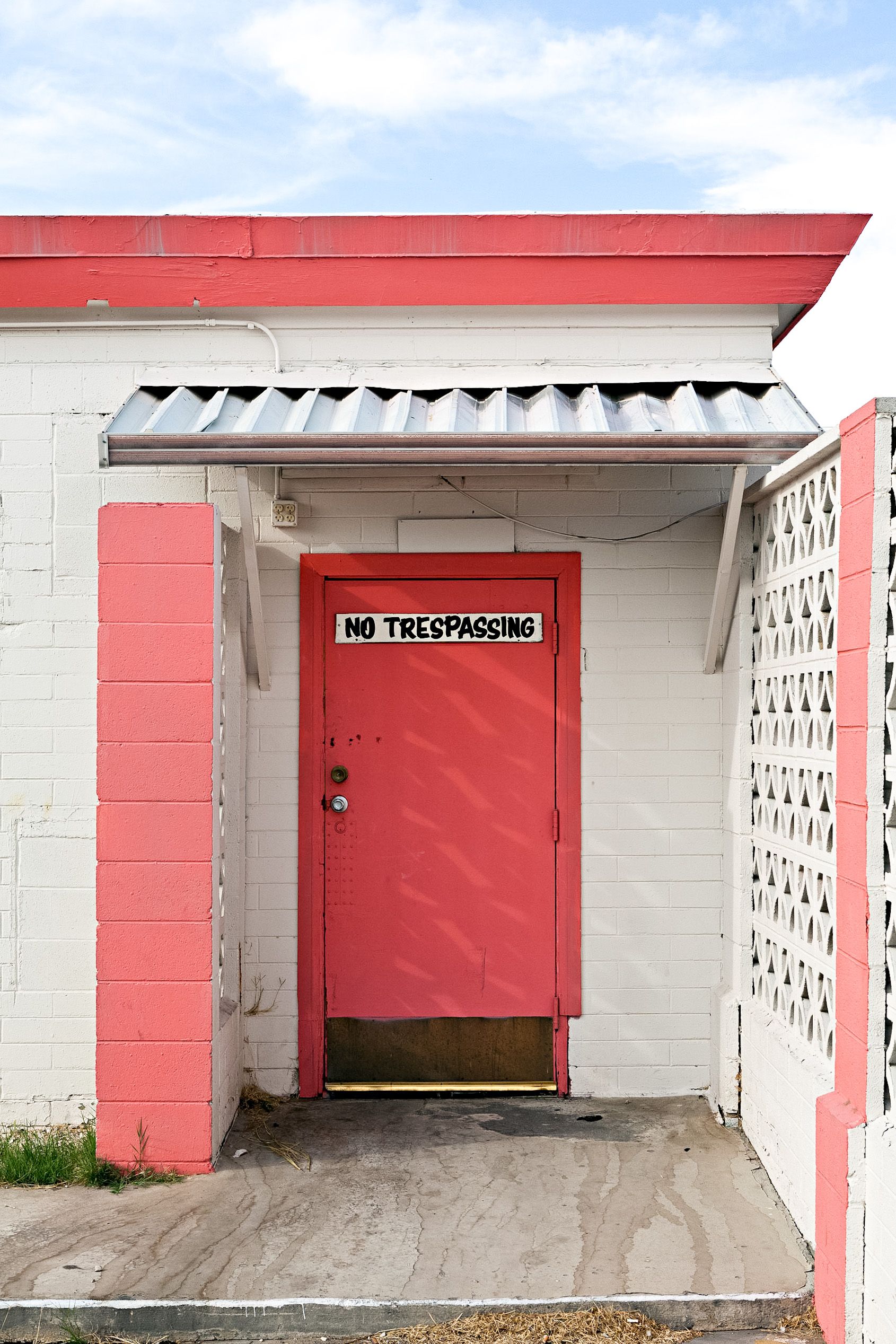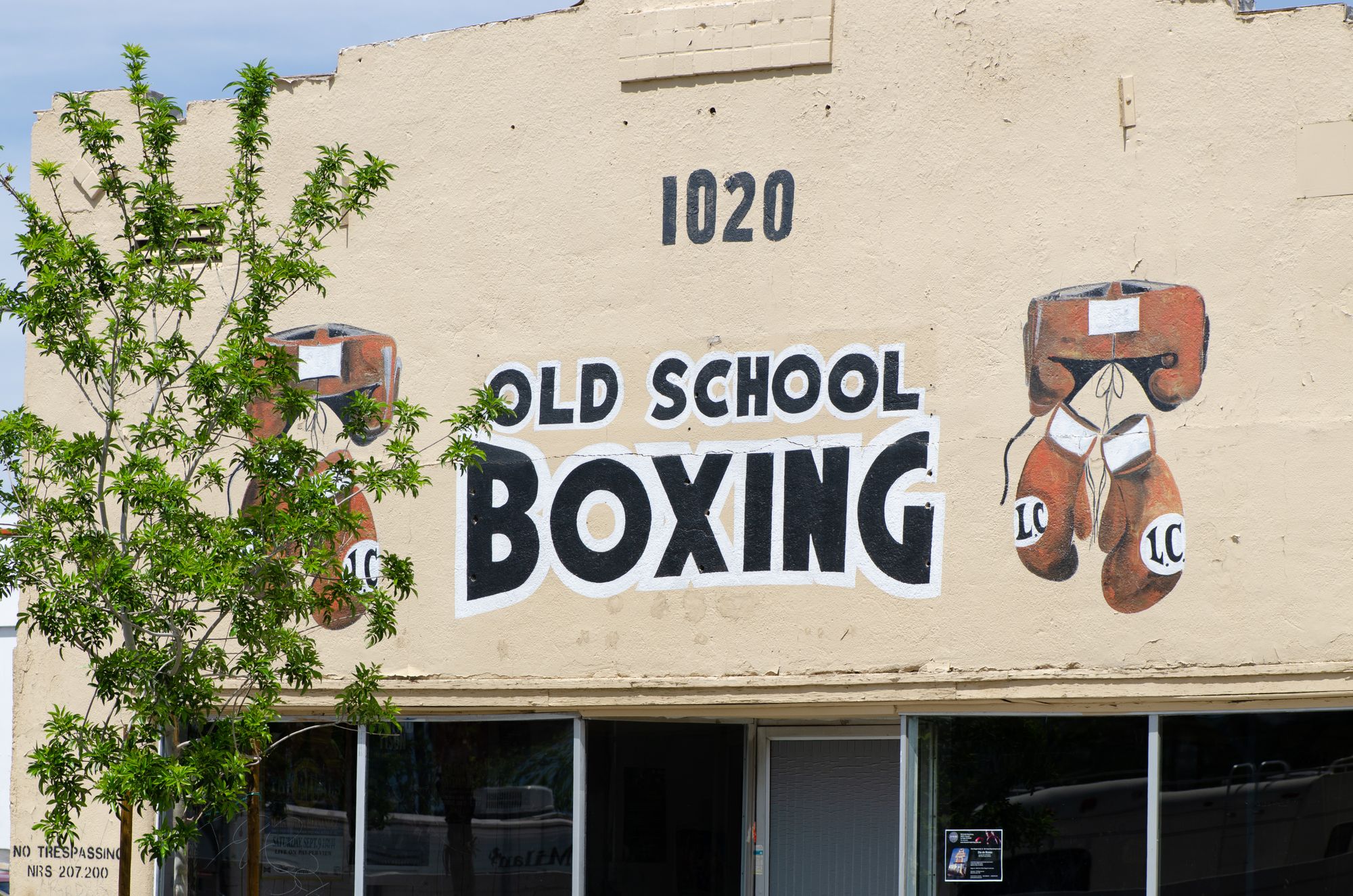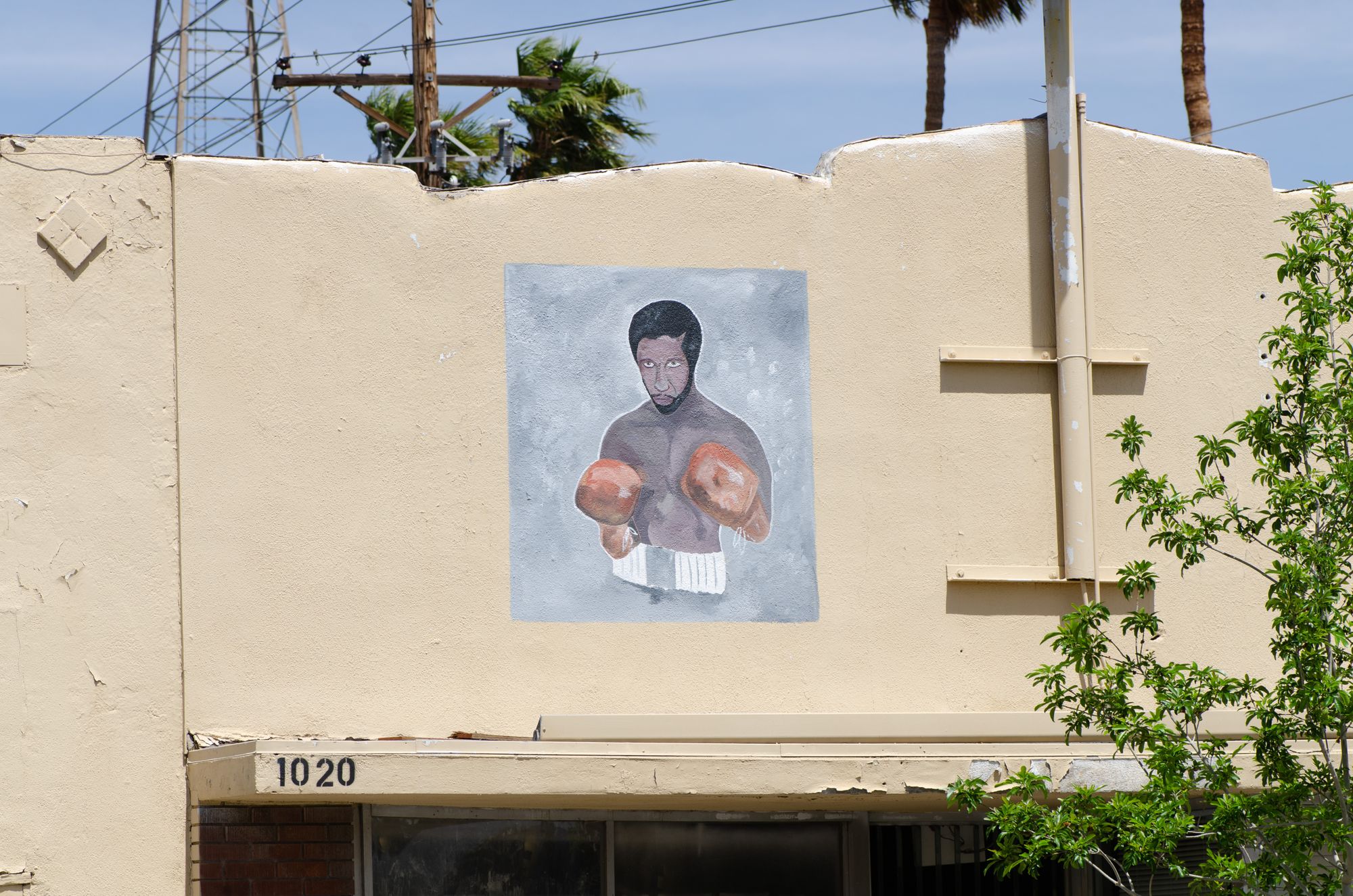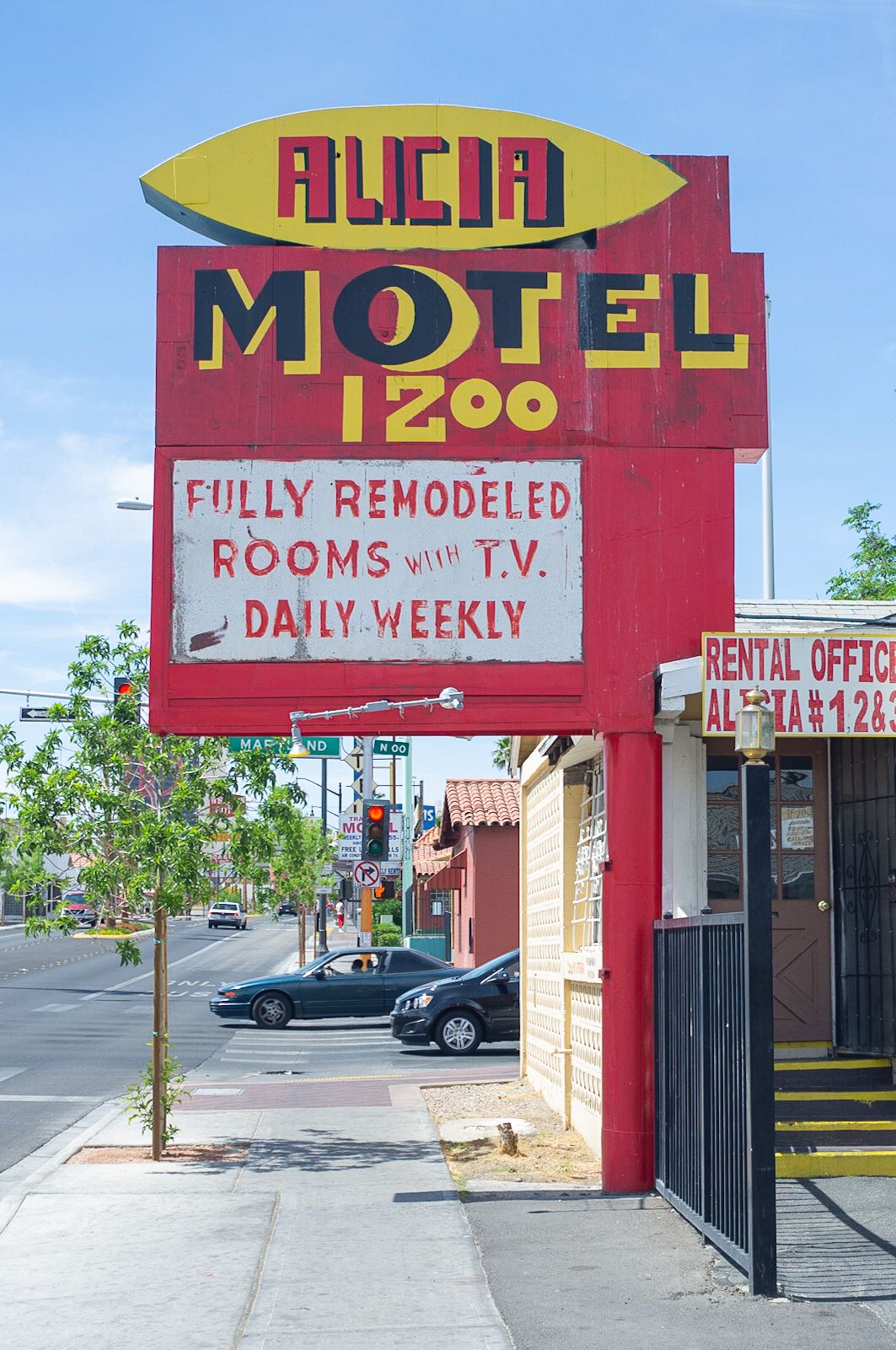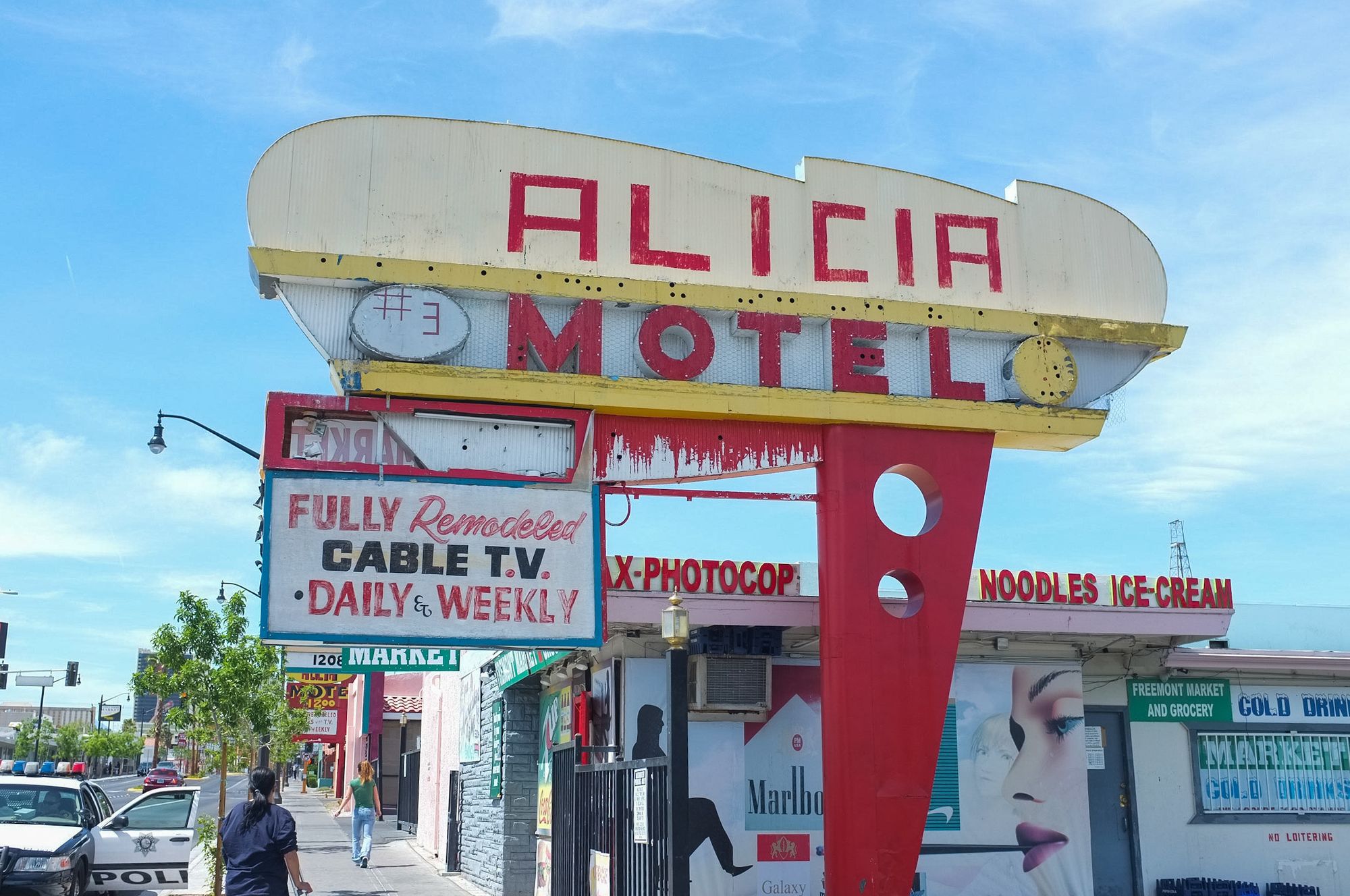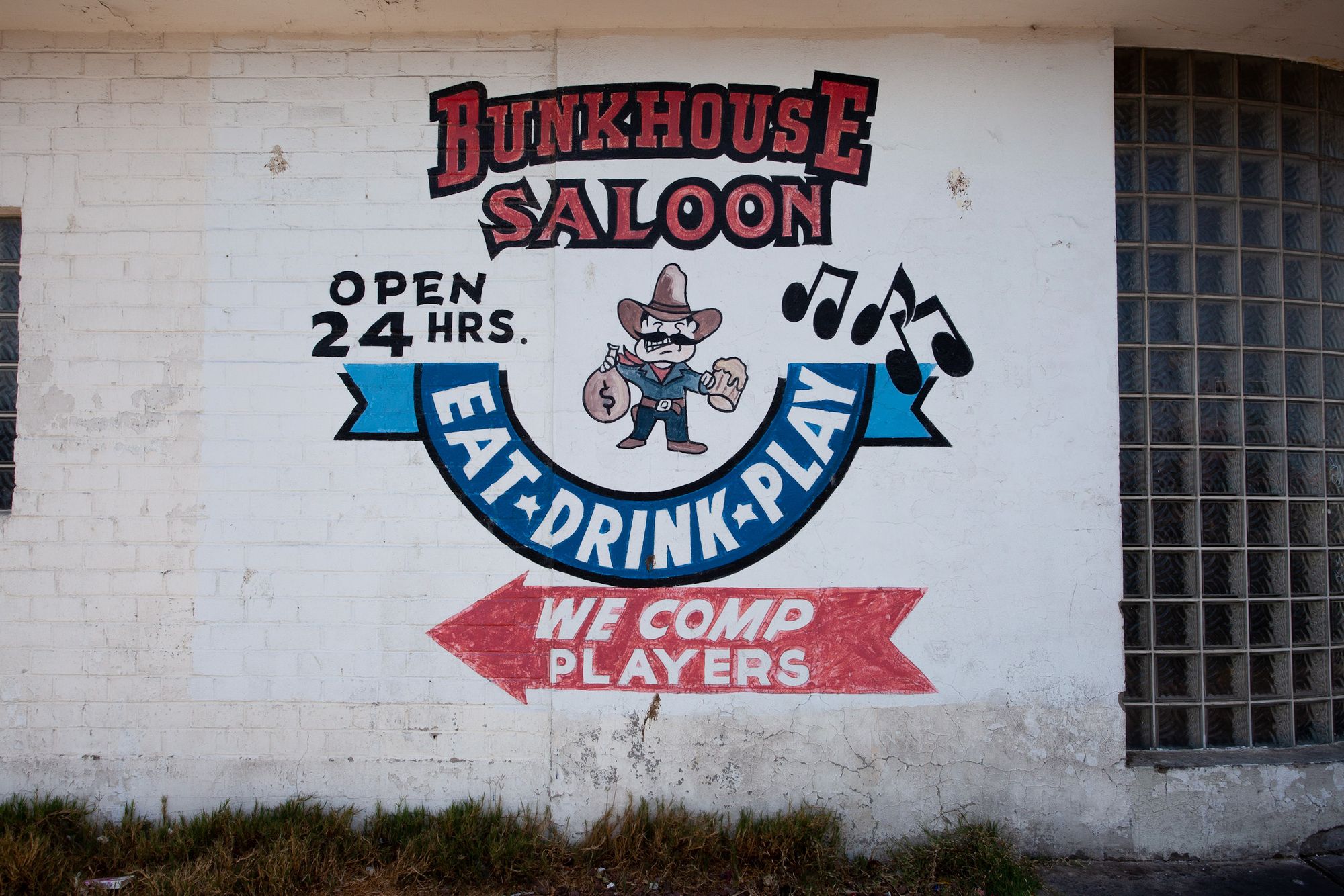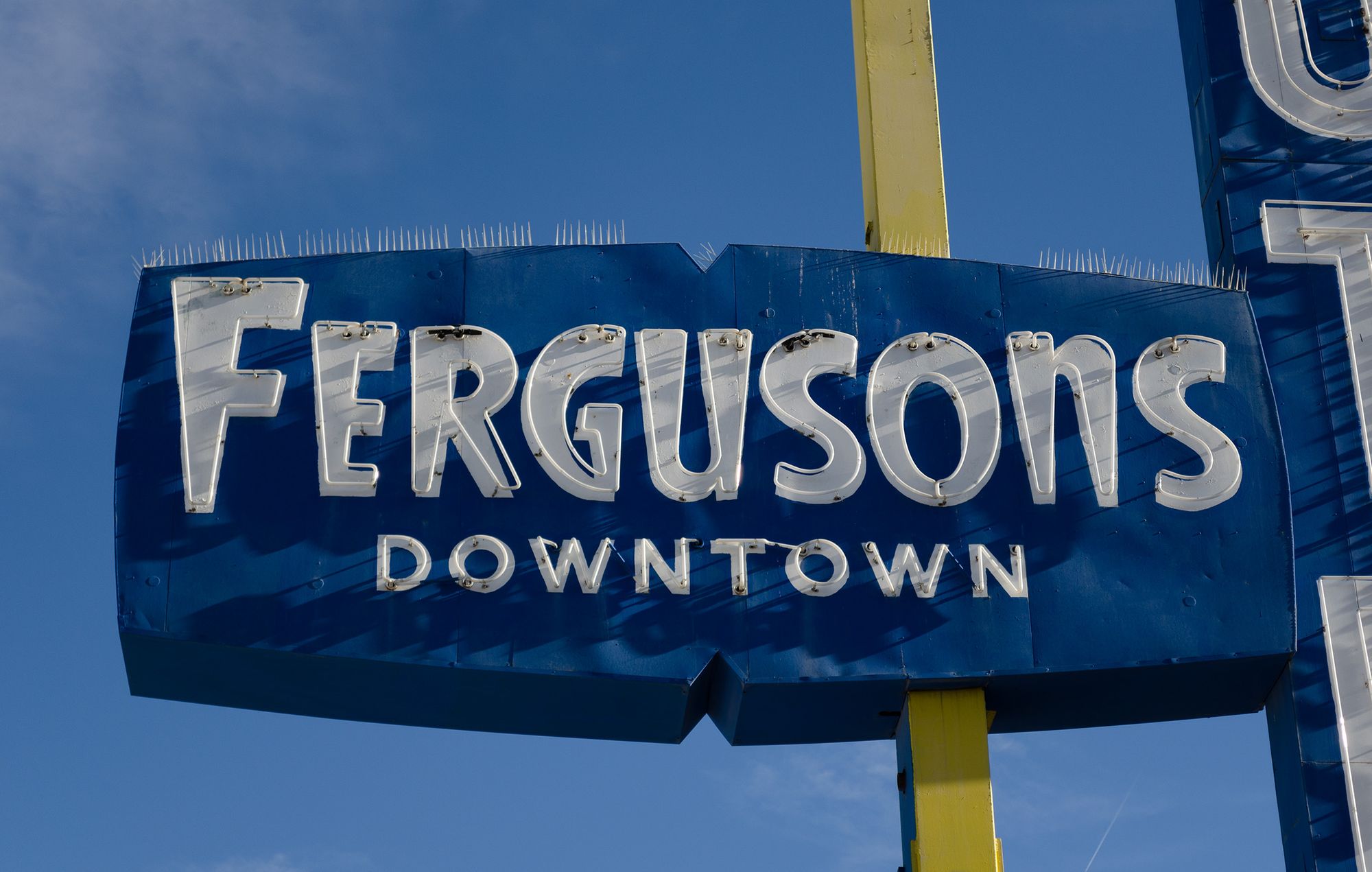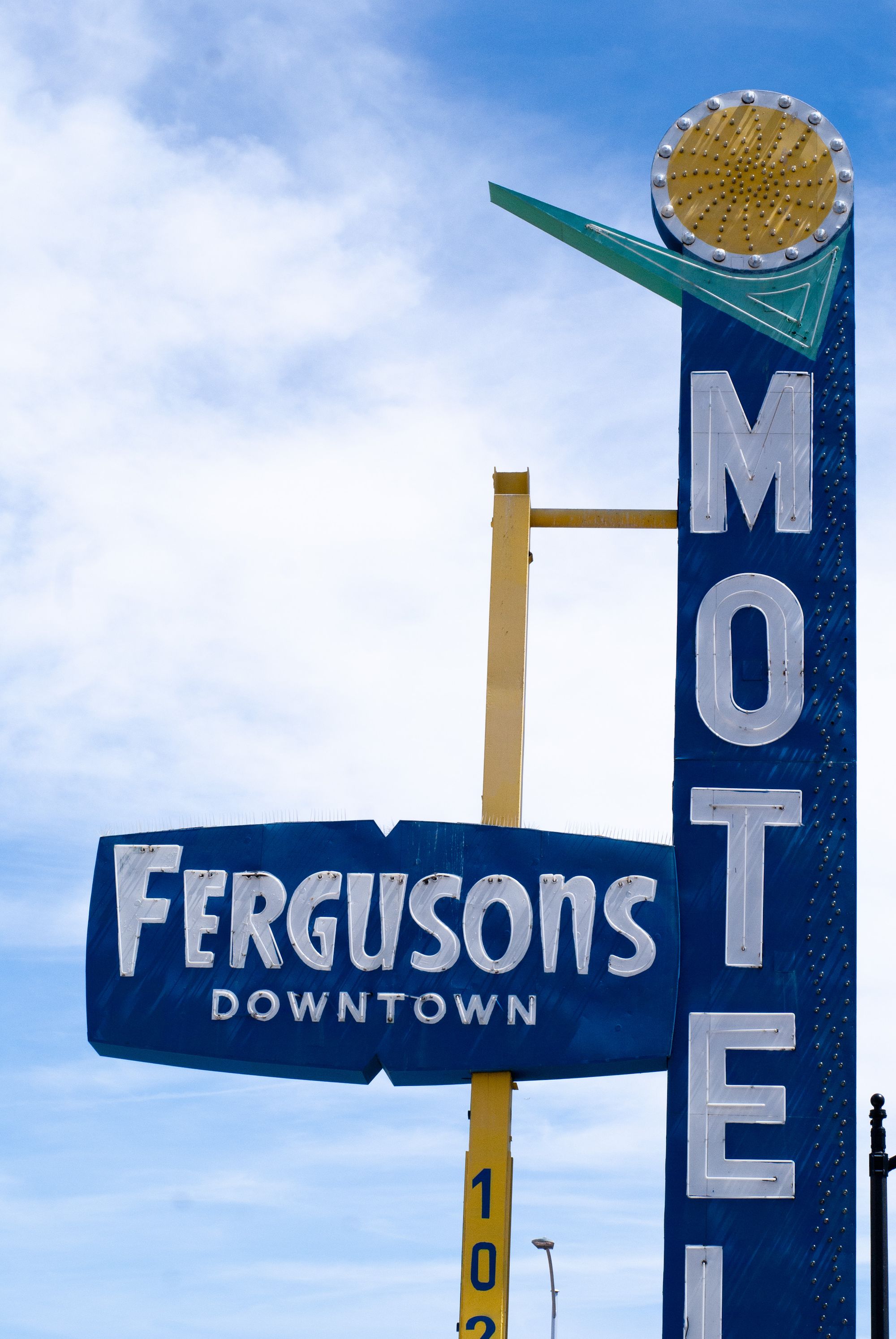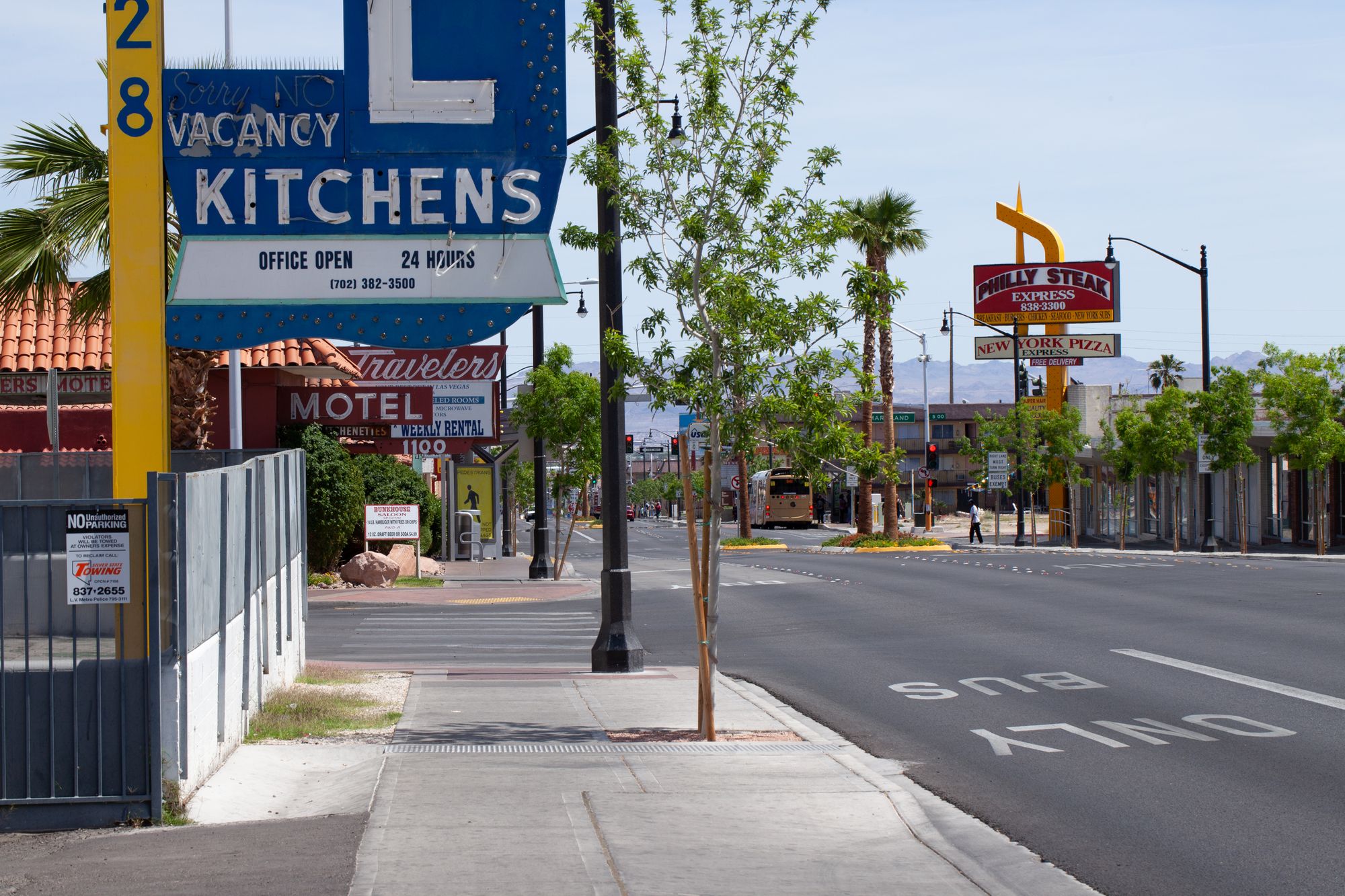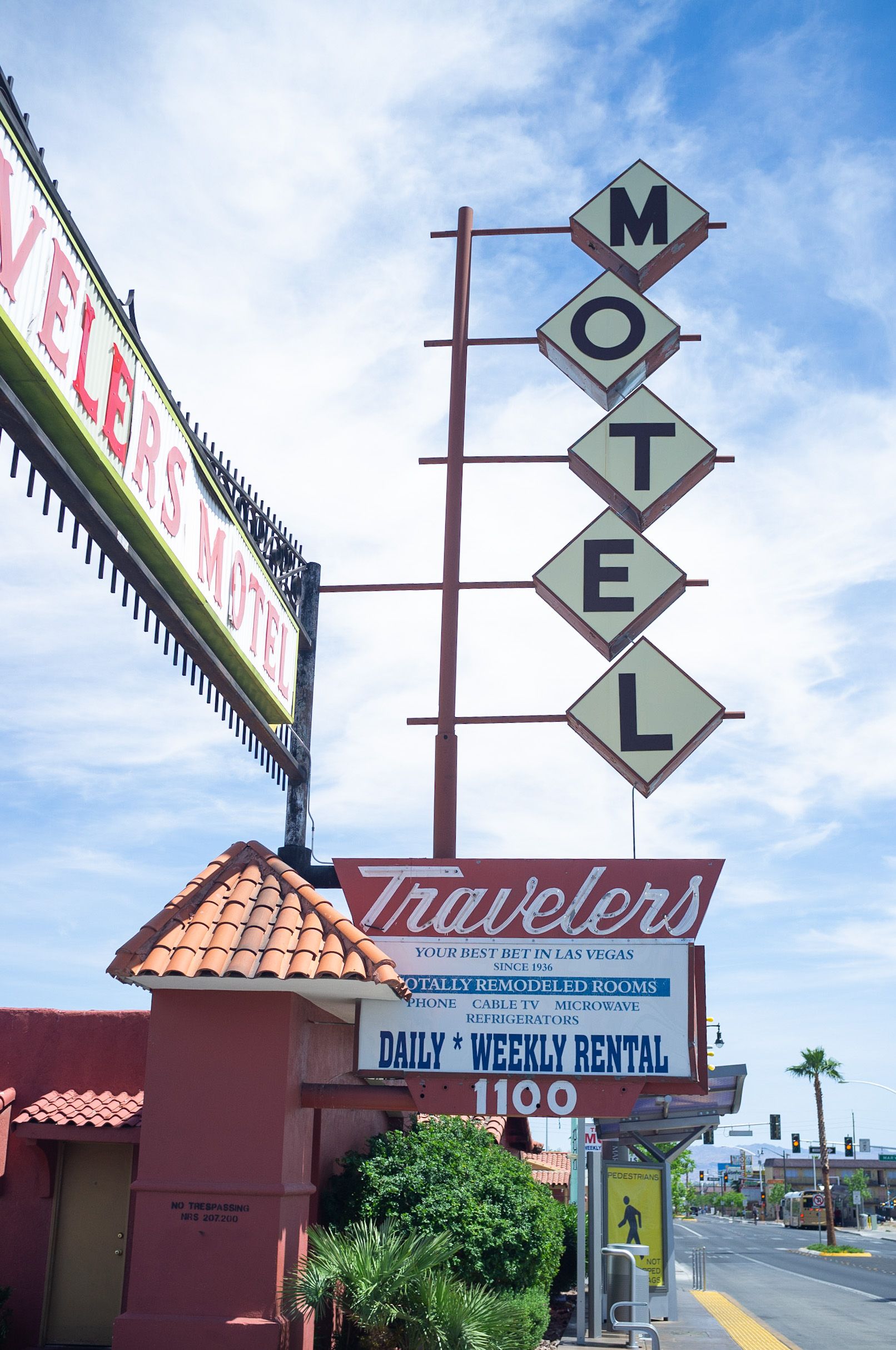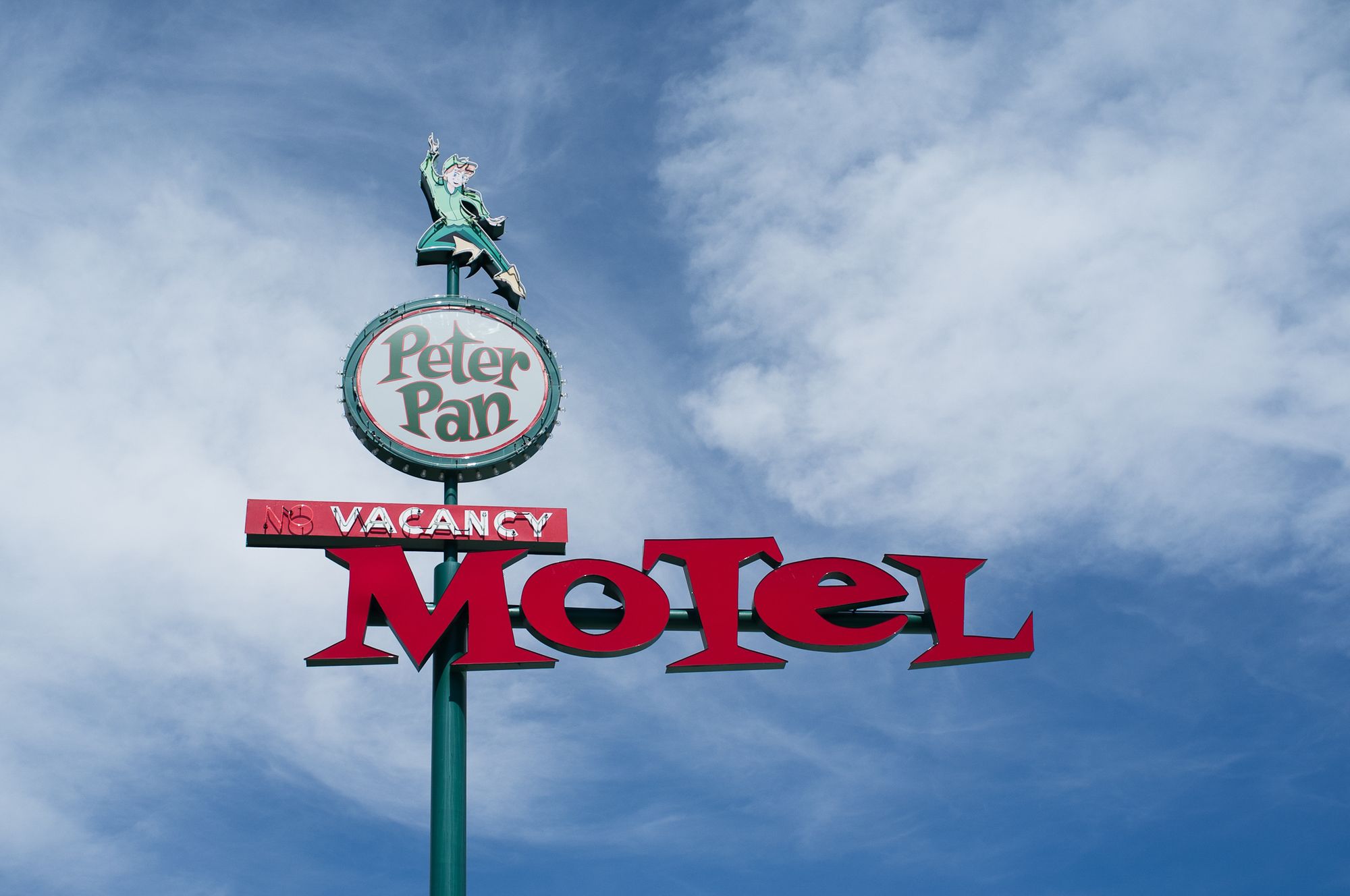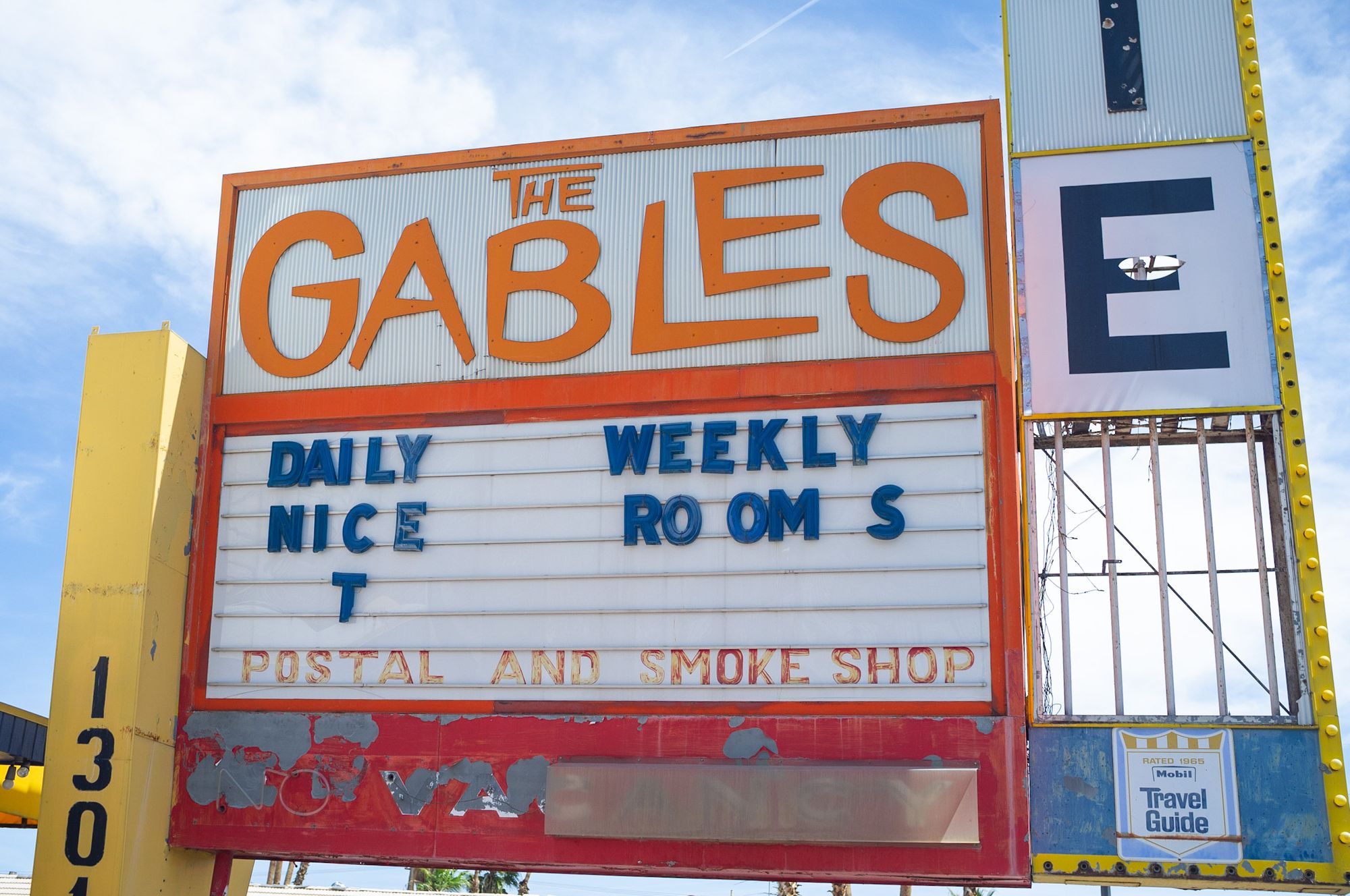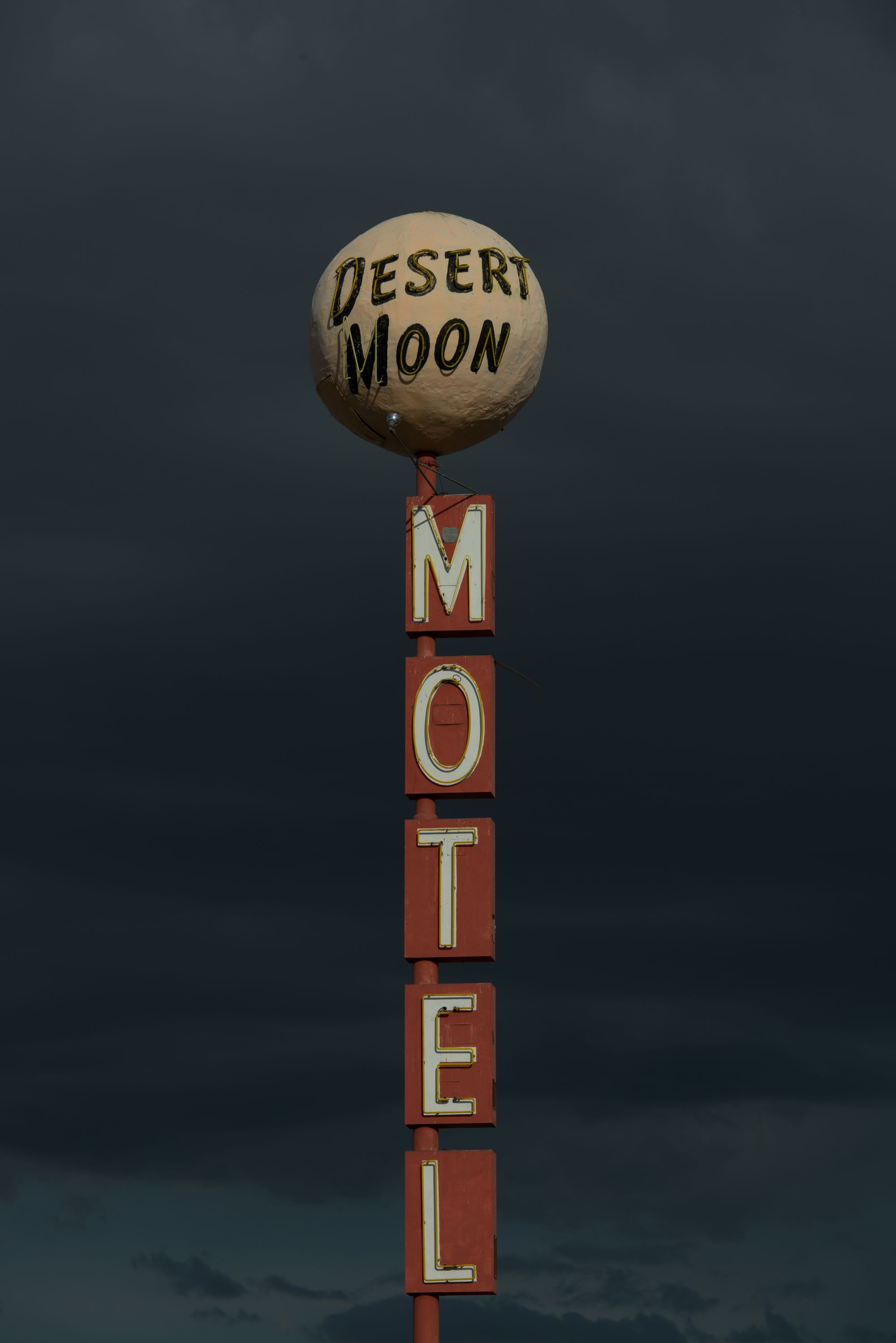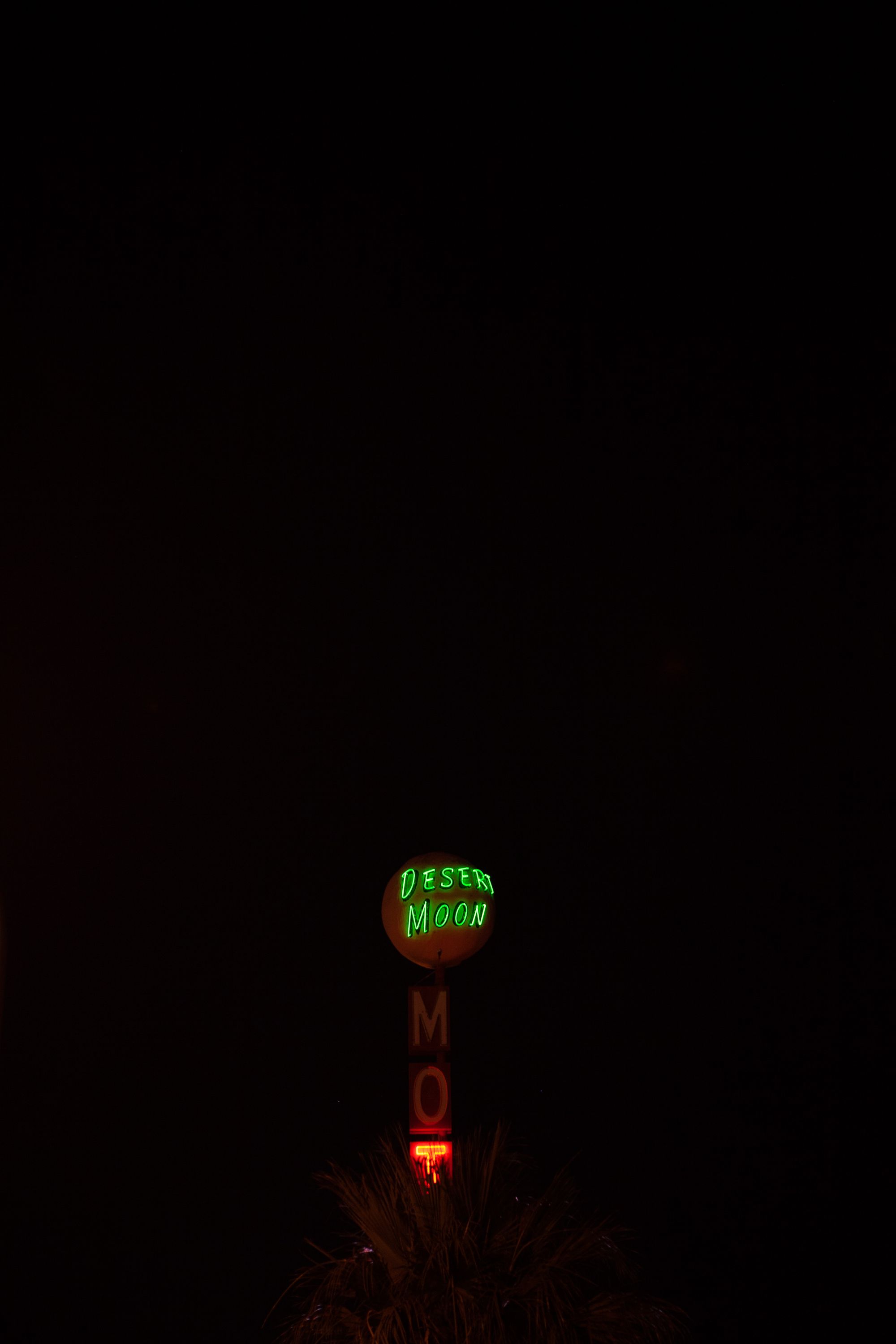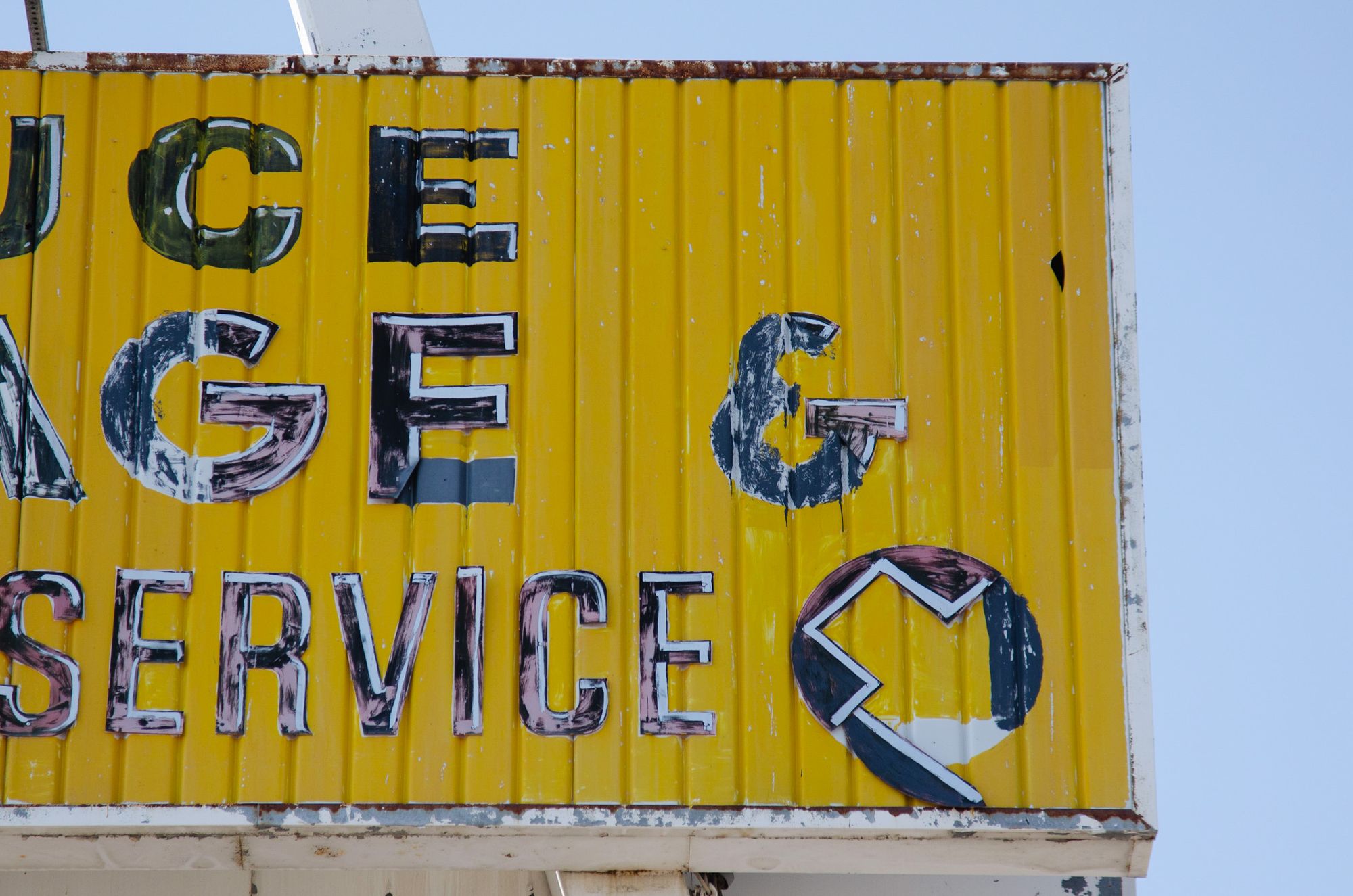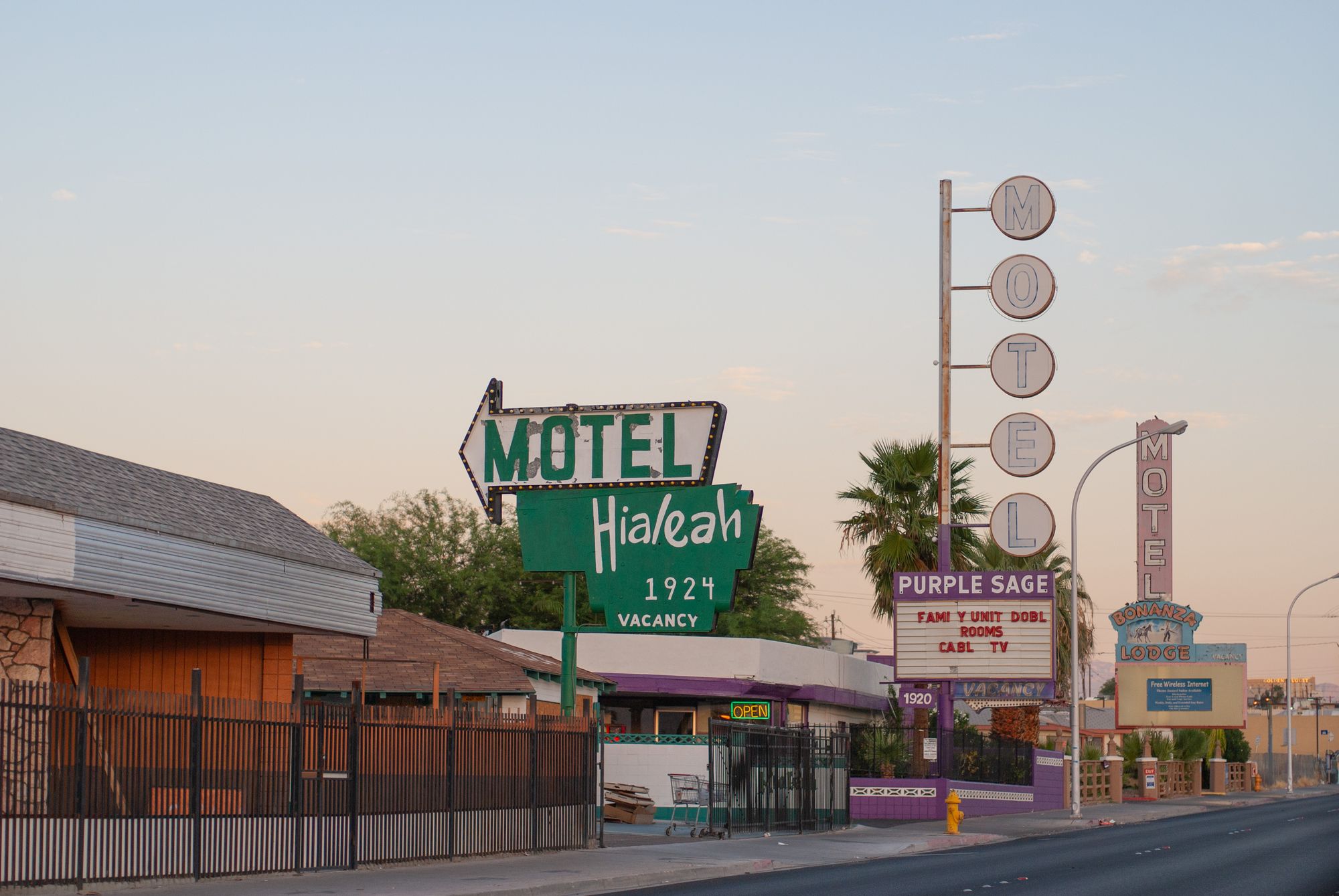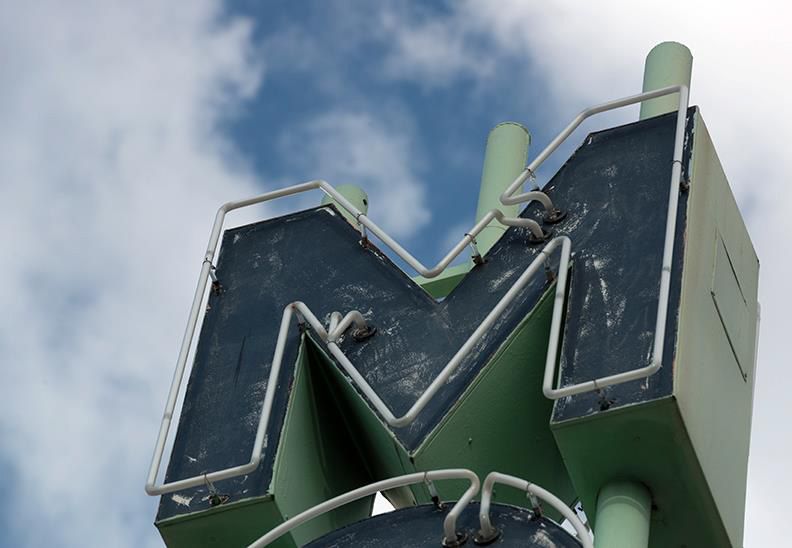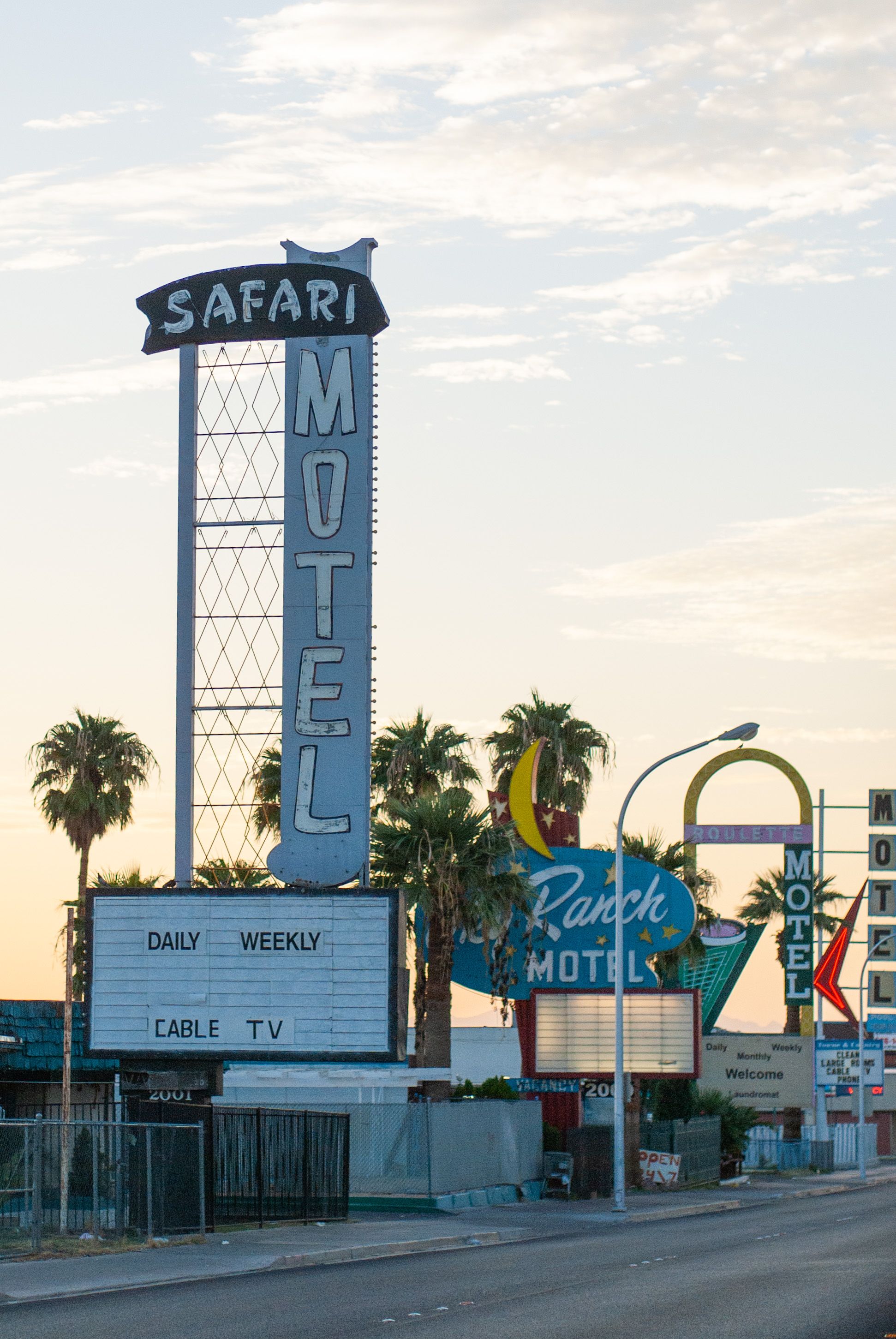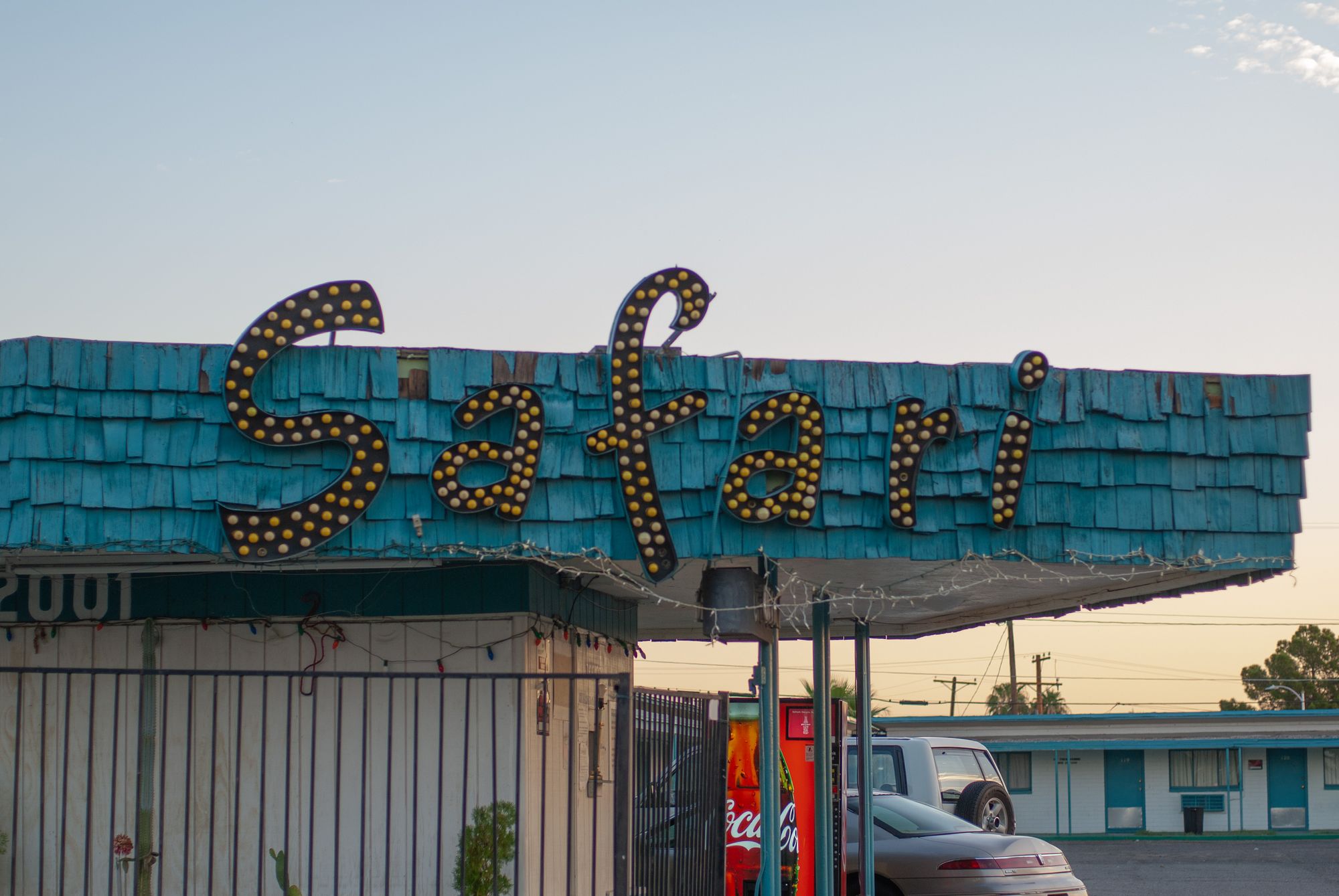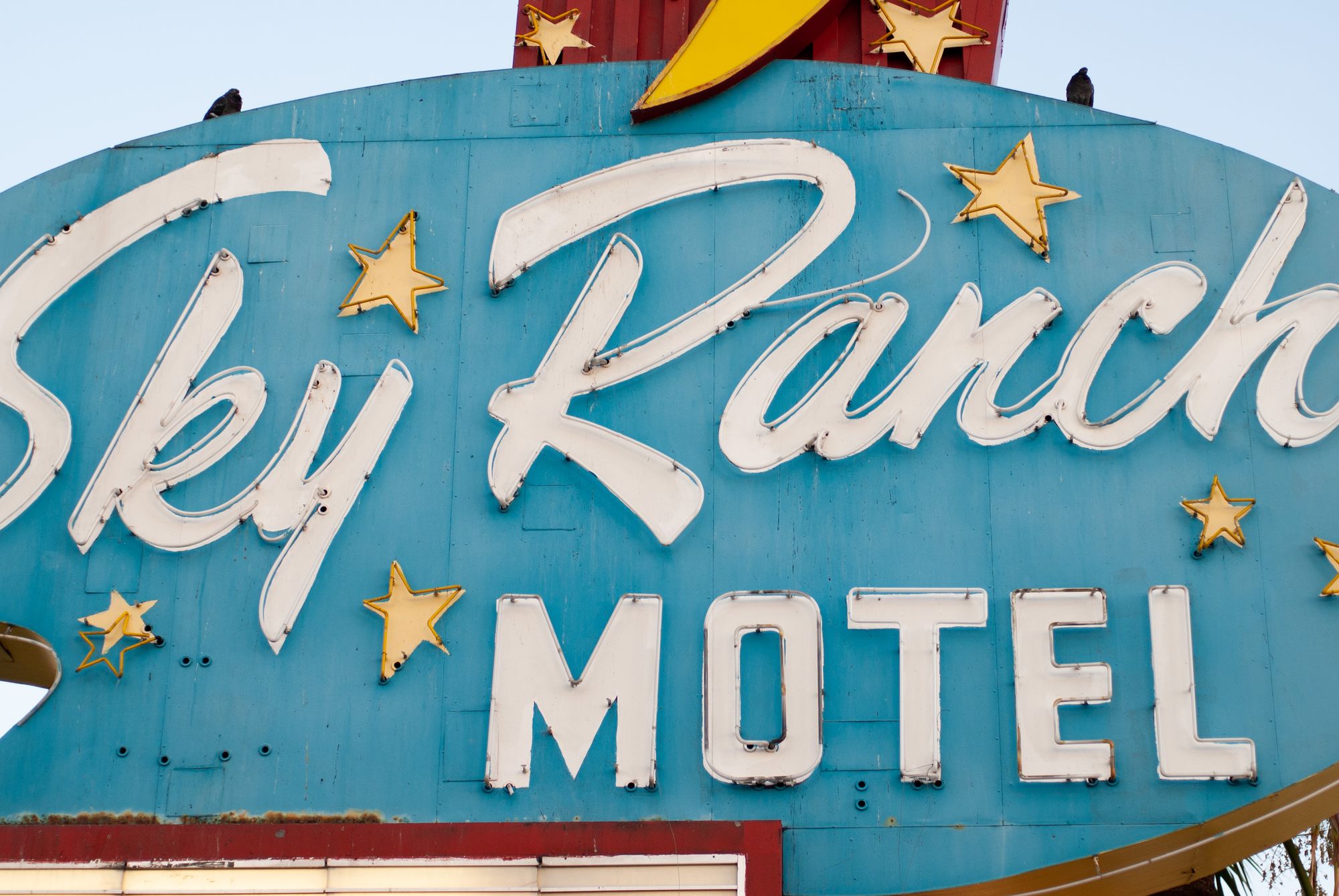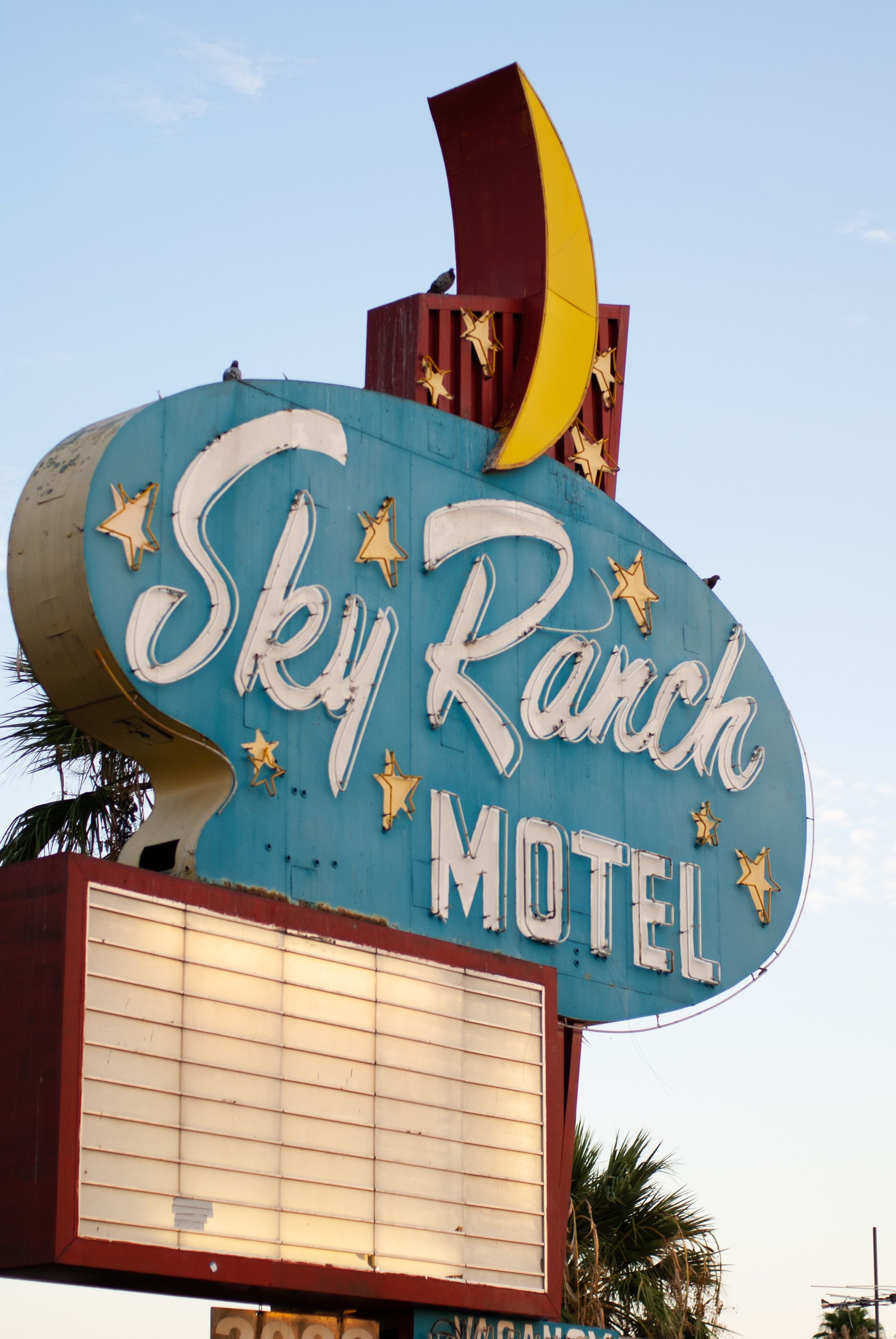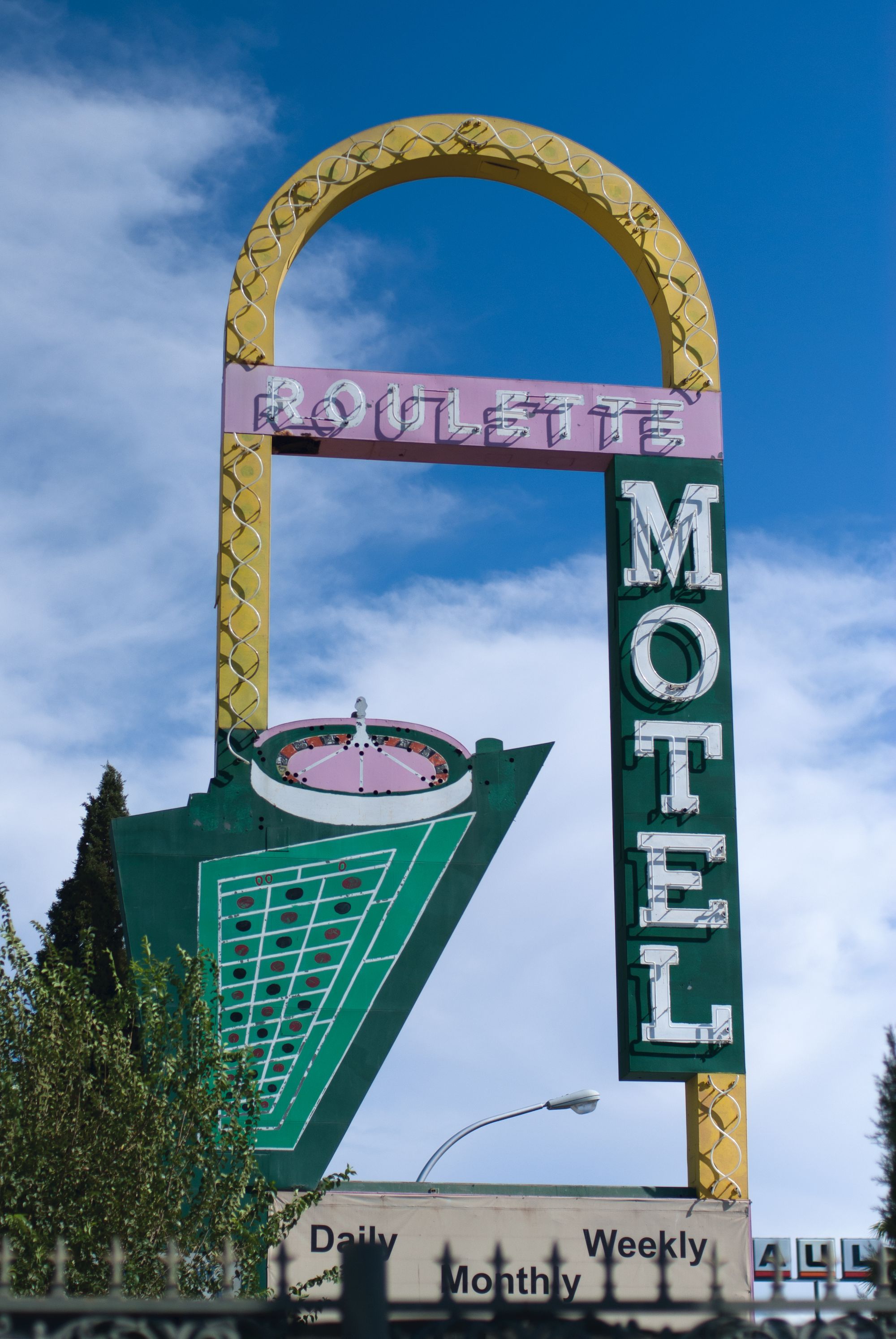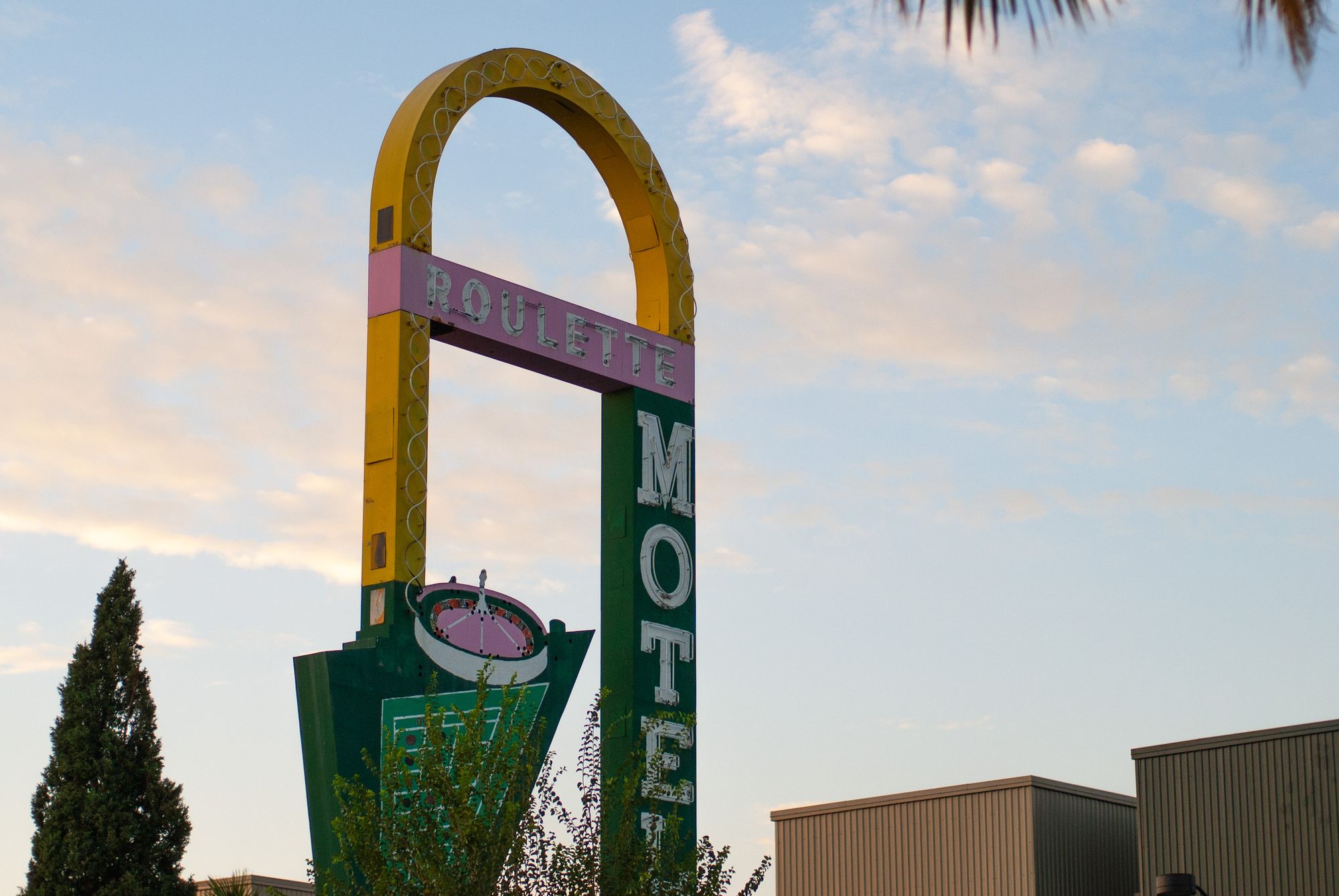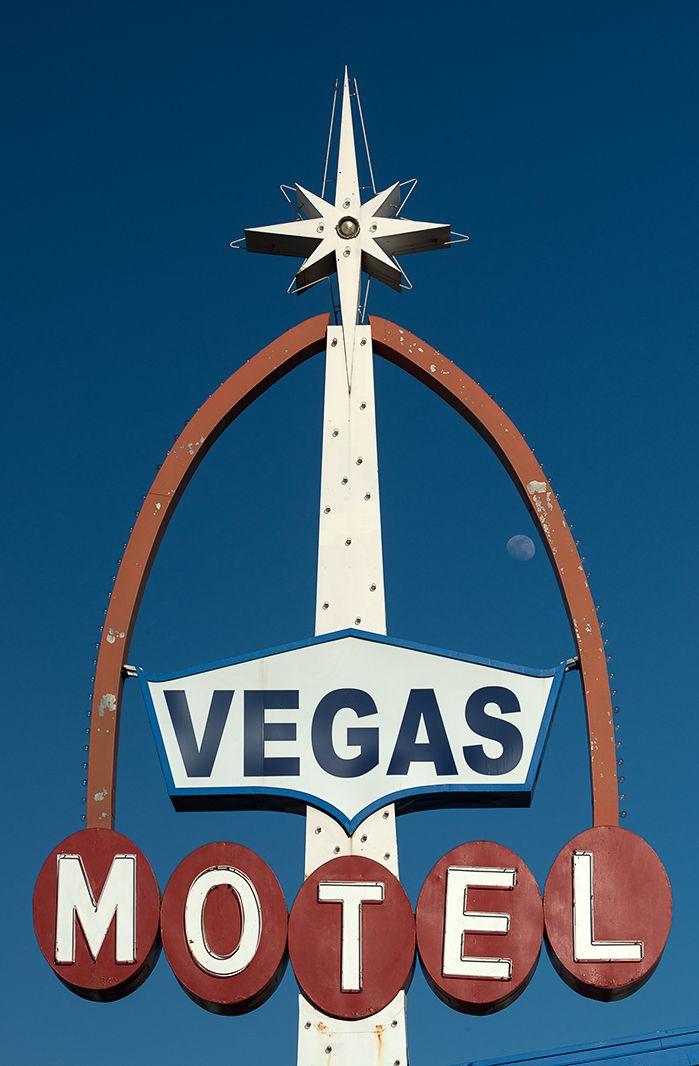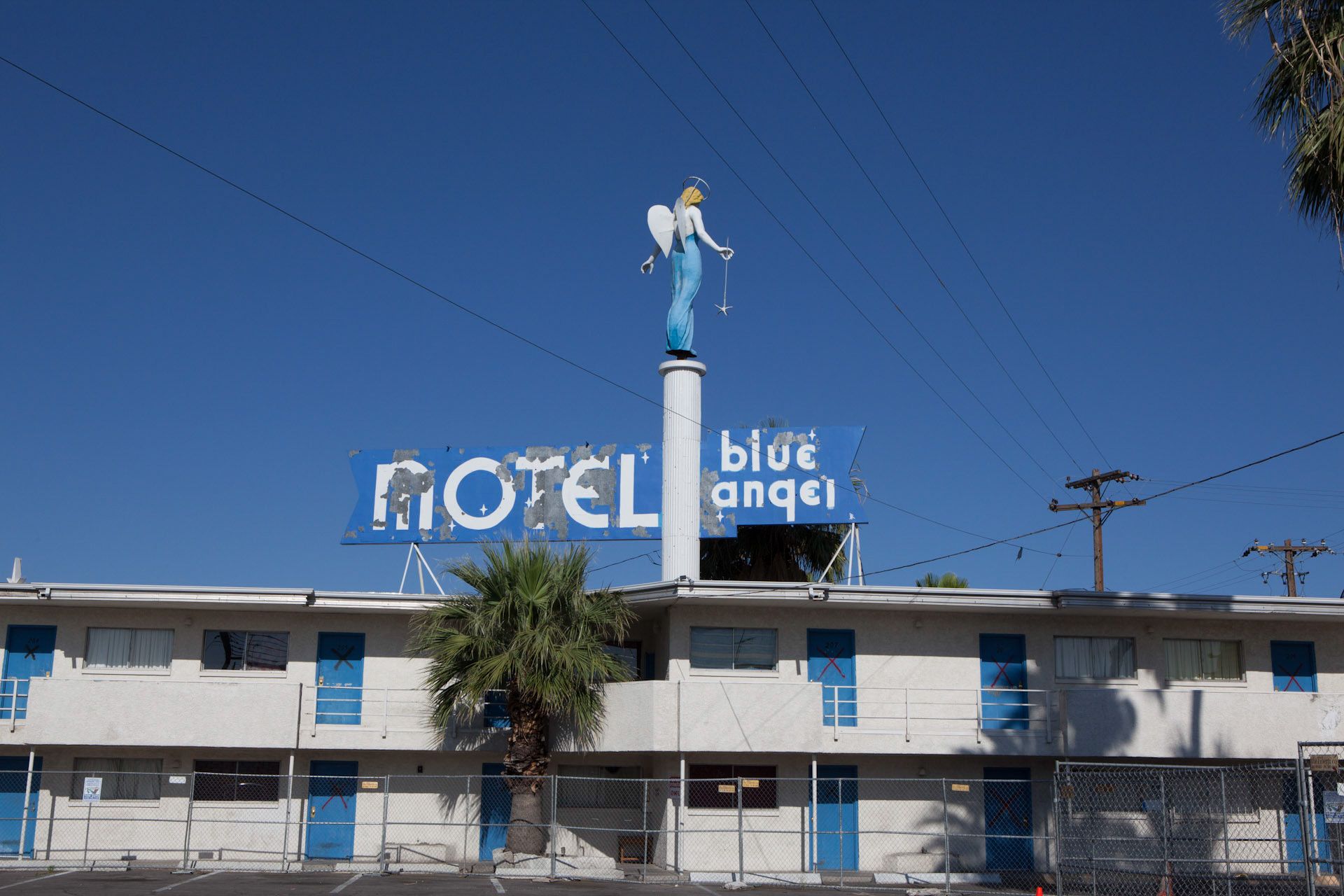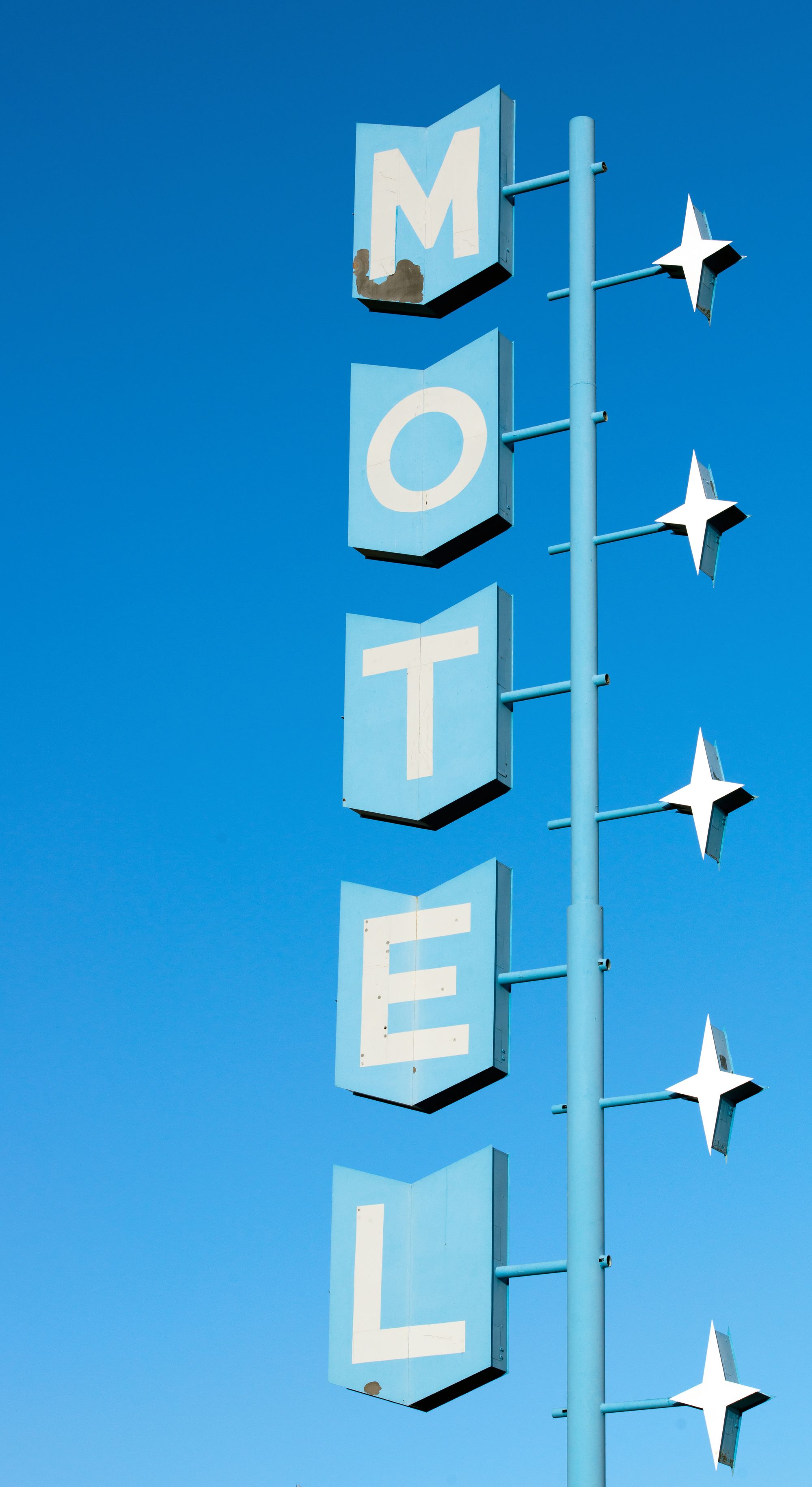 ---
Arts District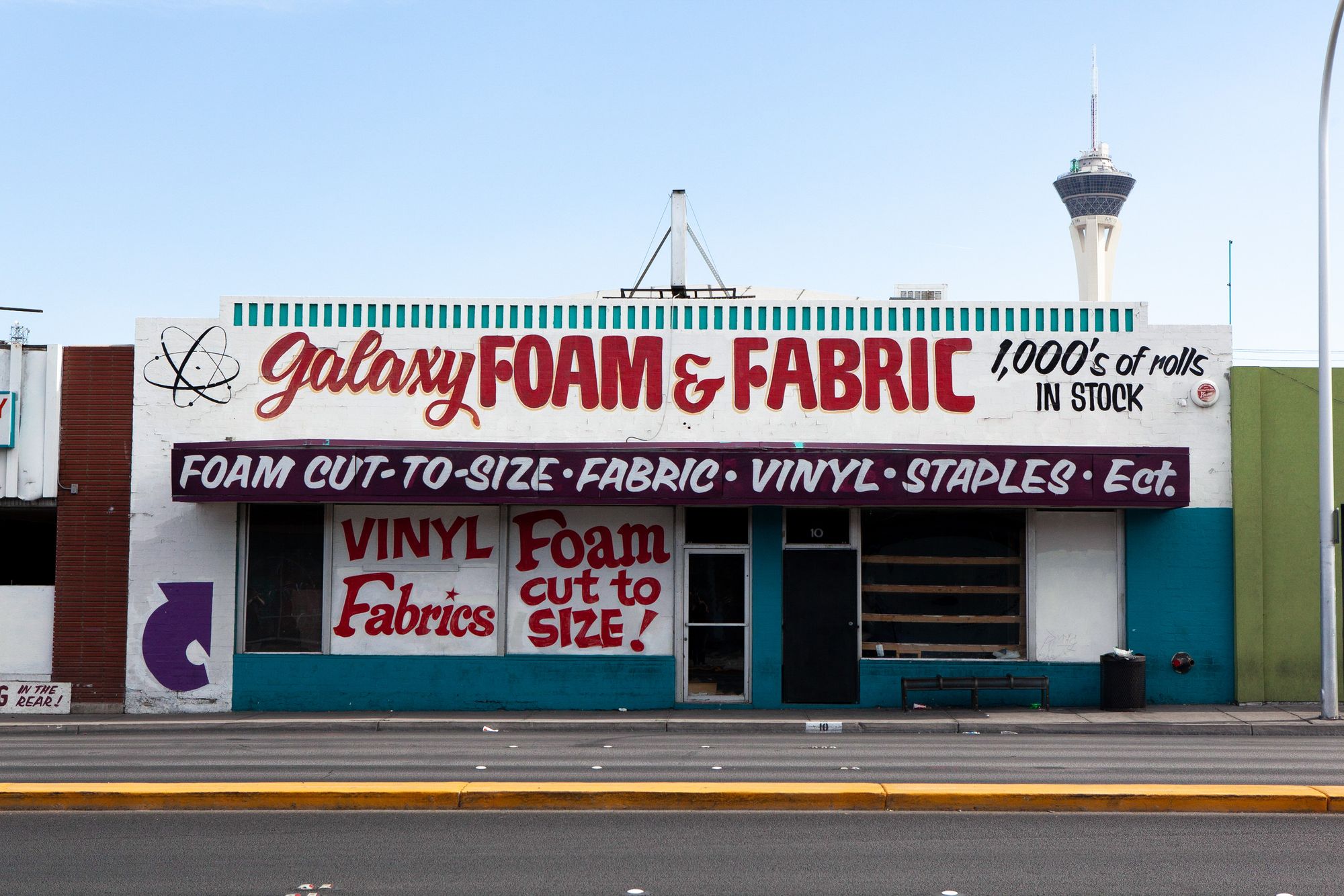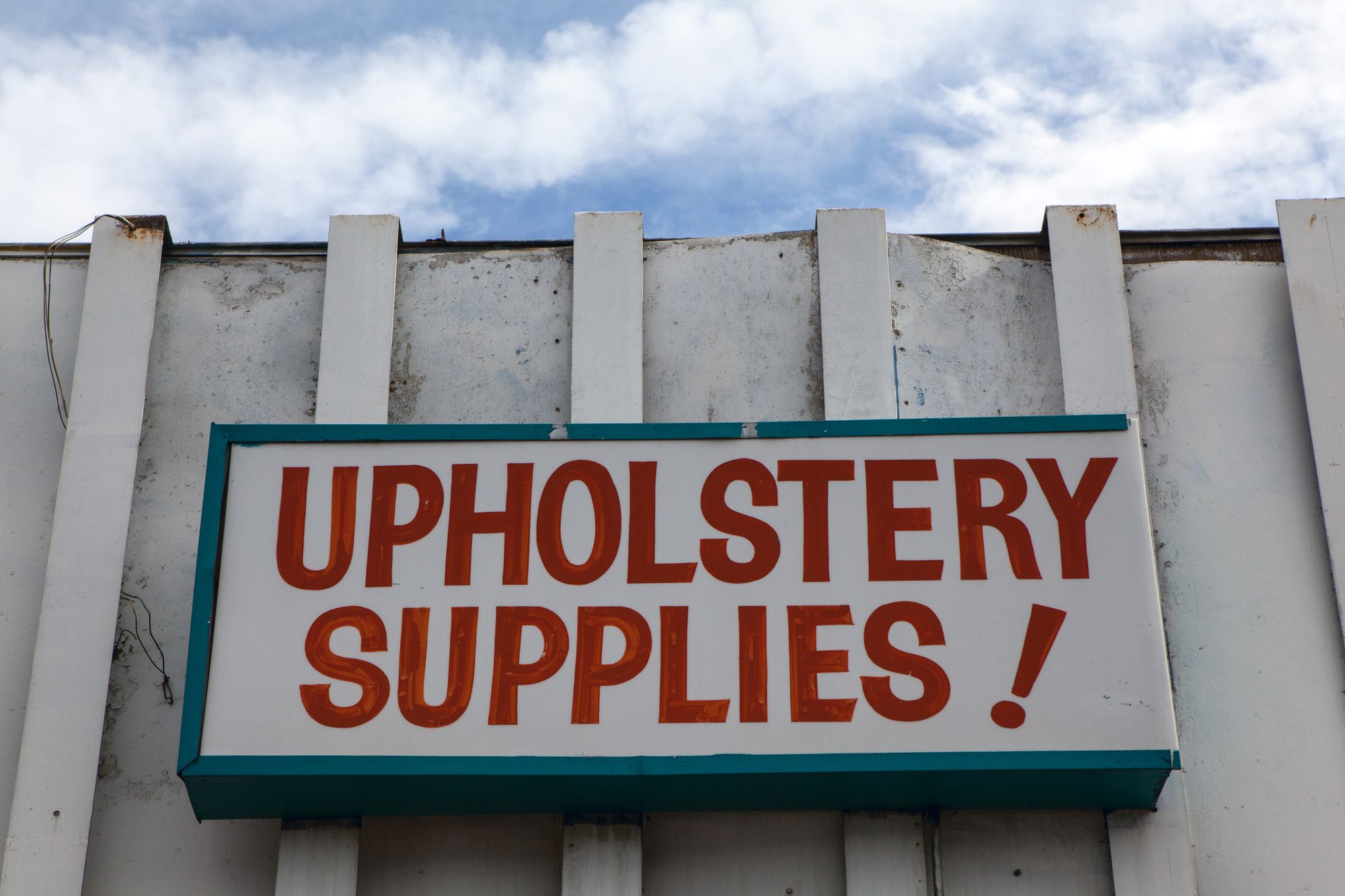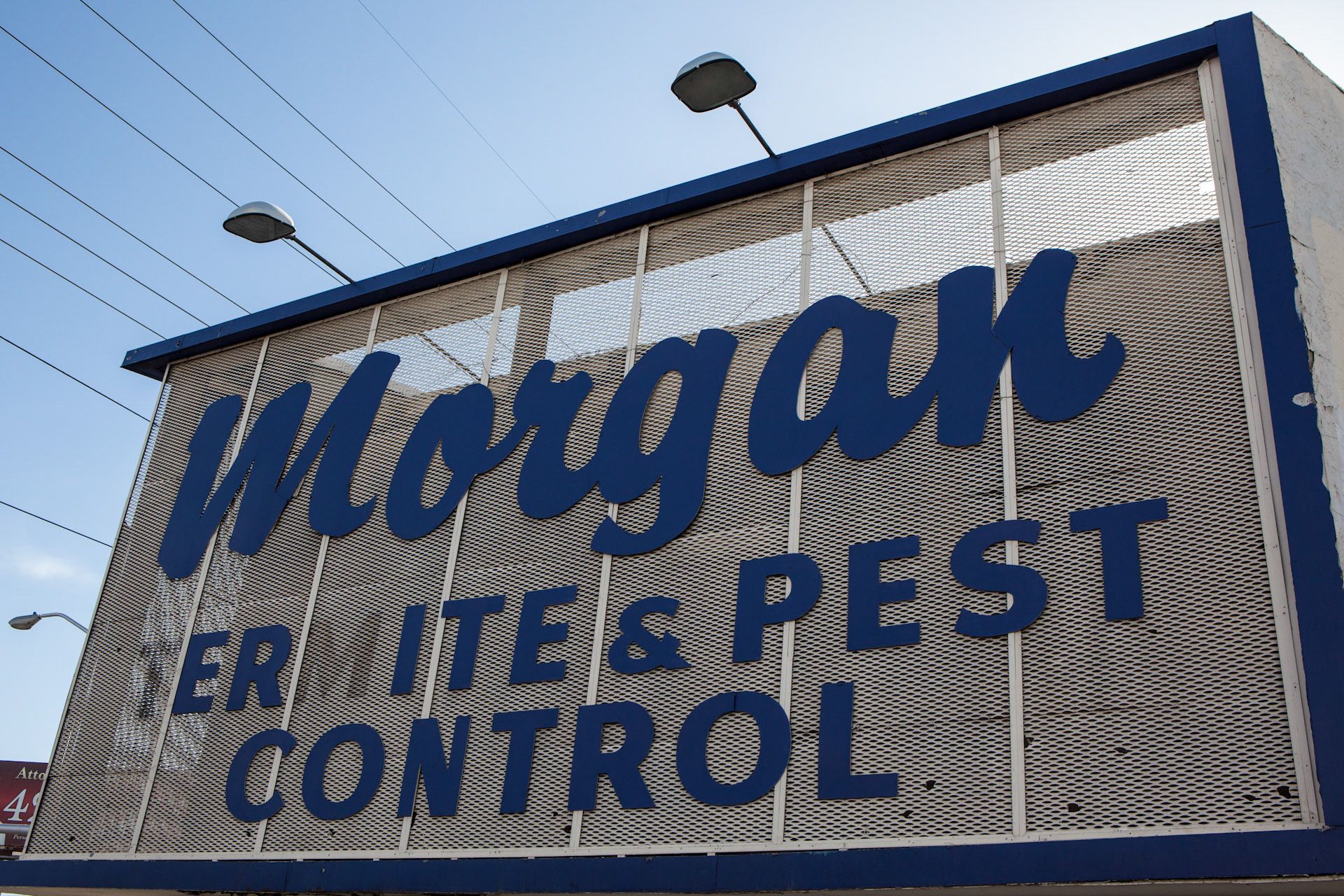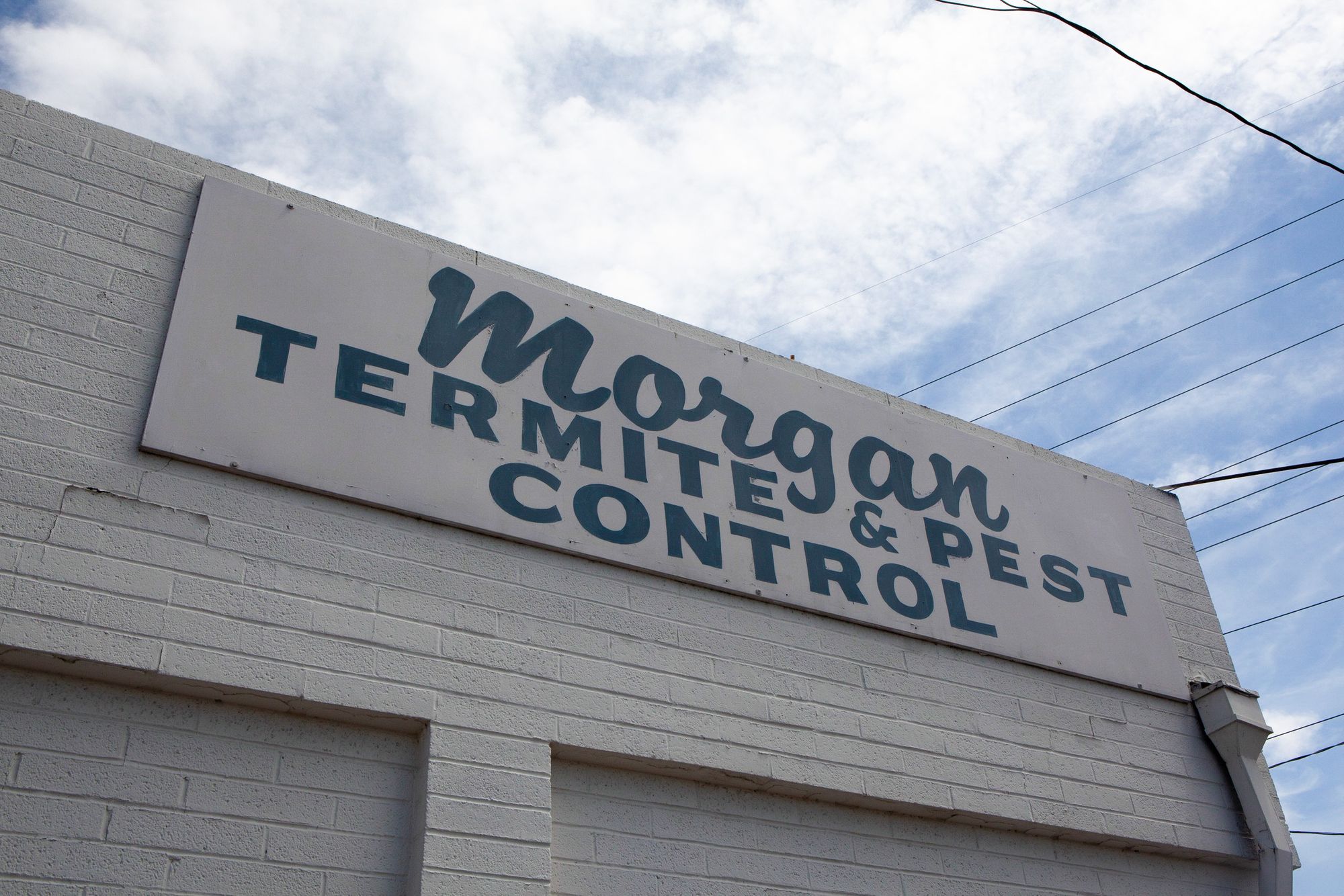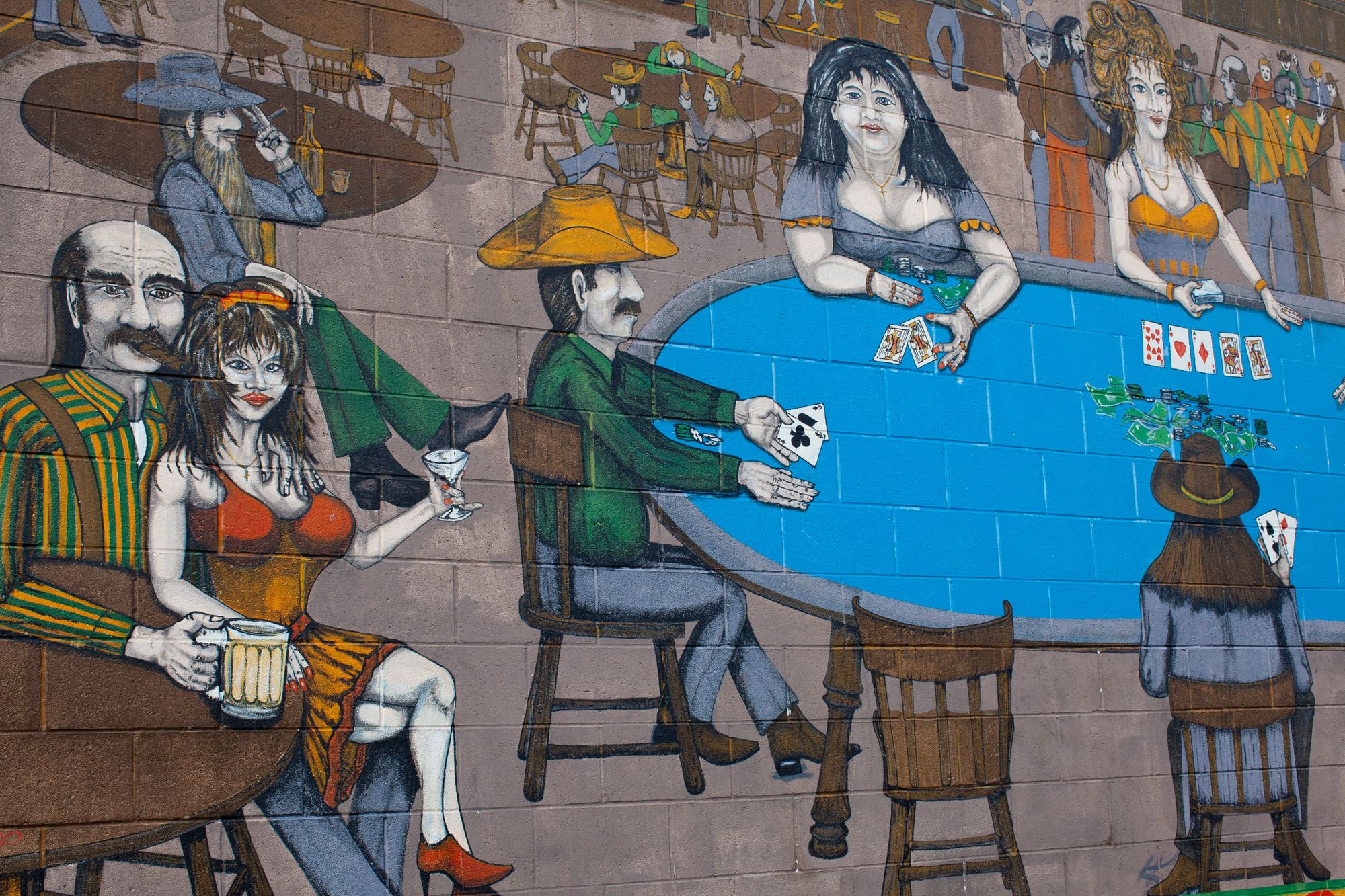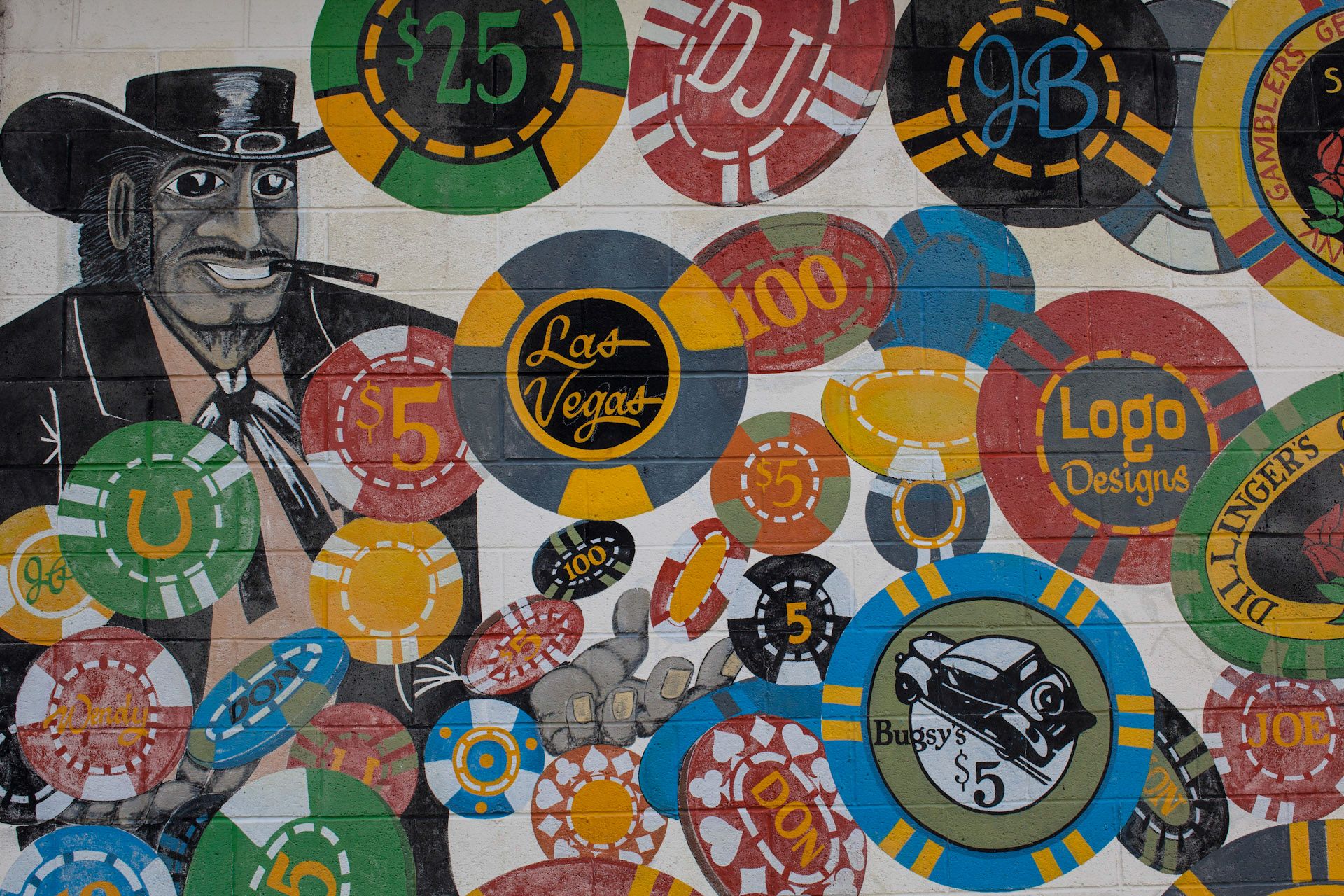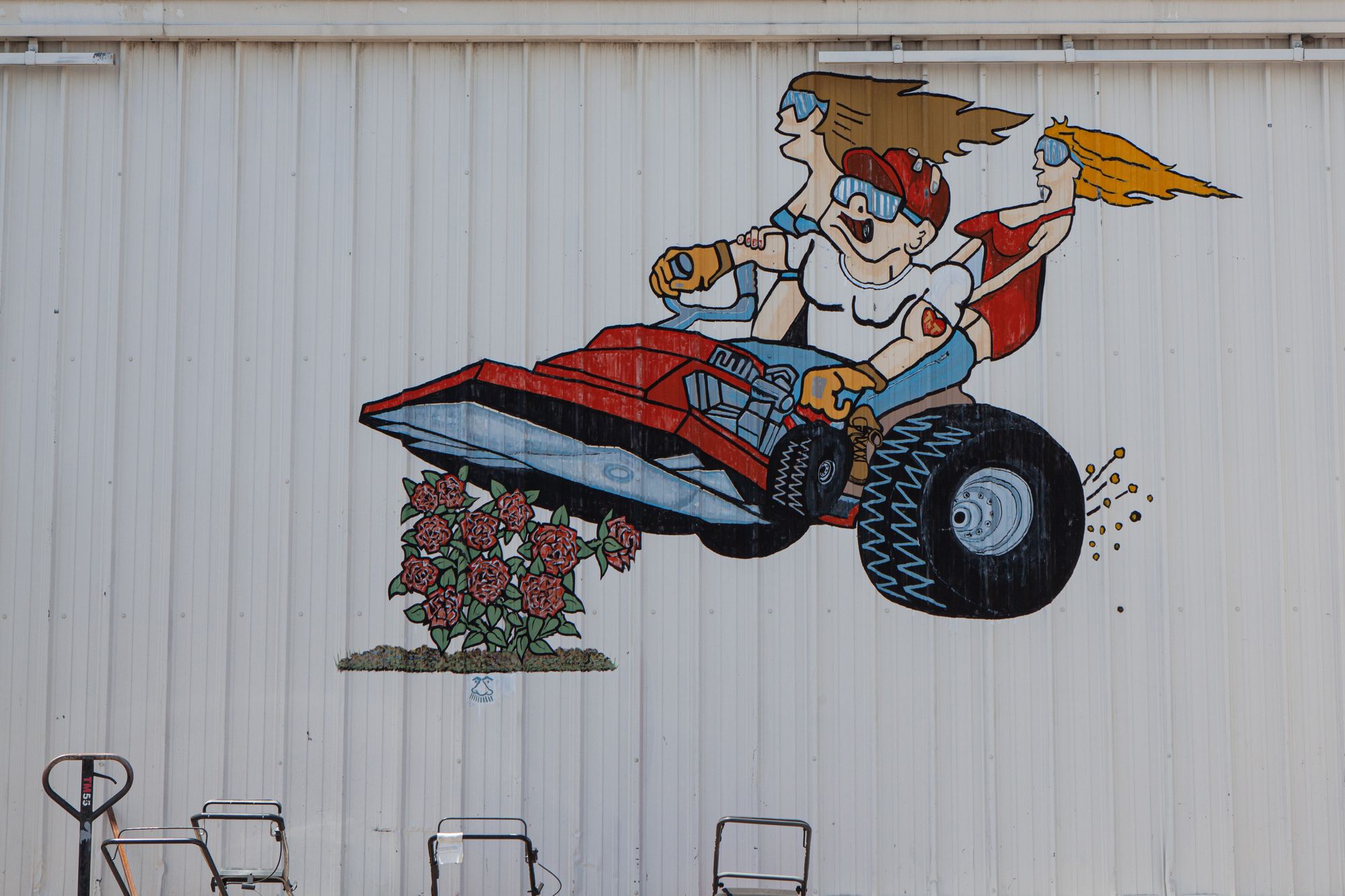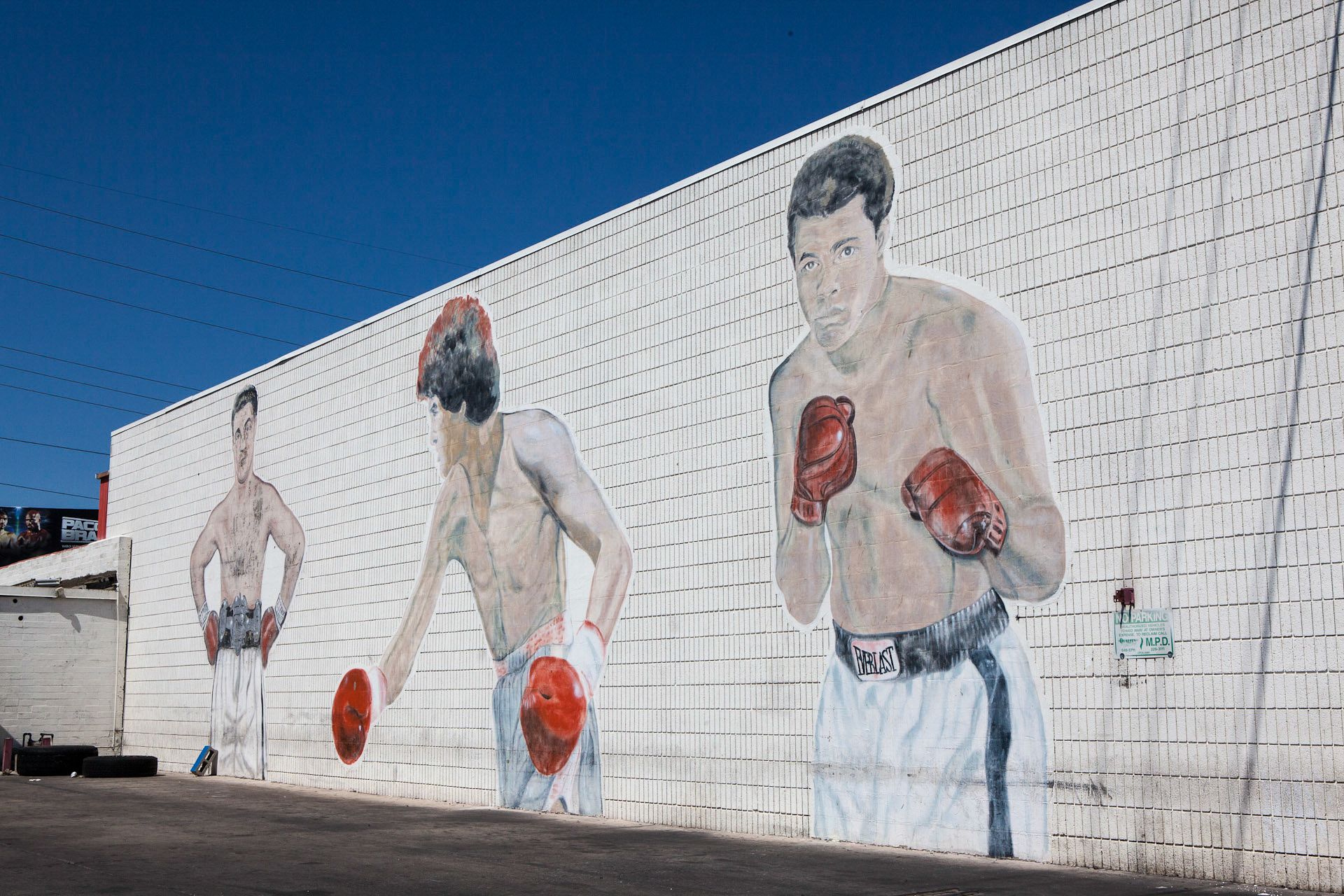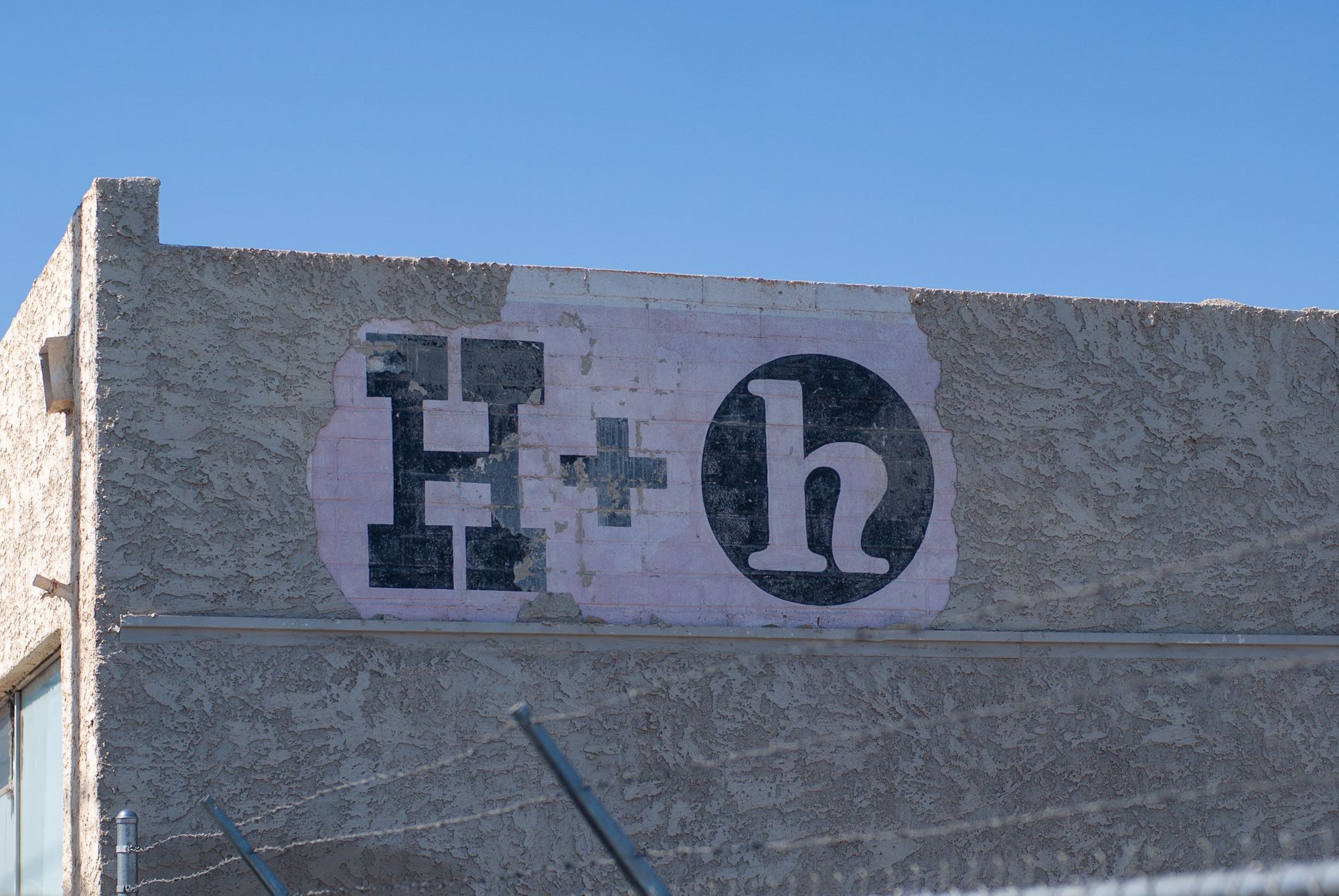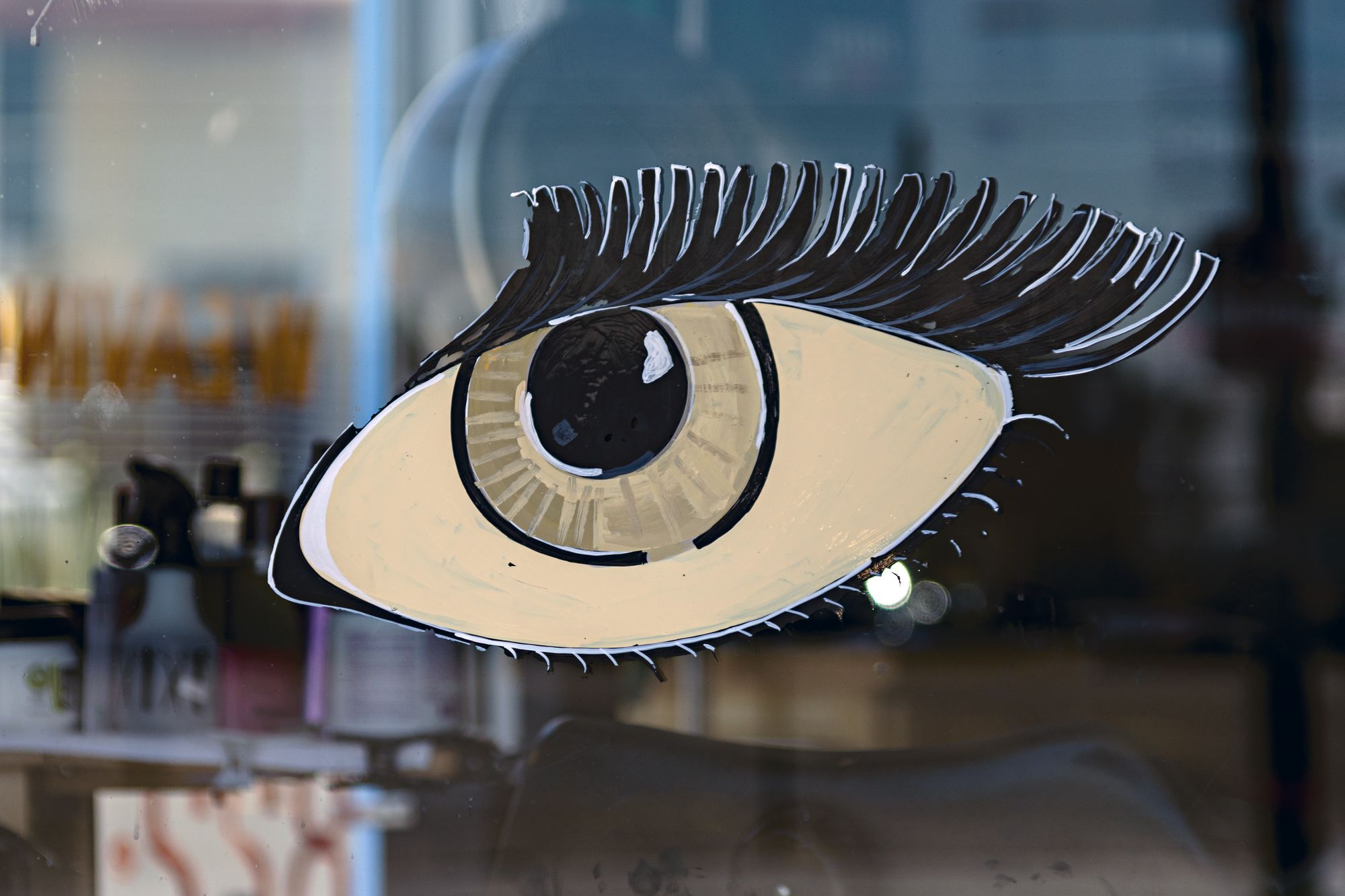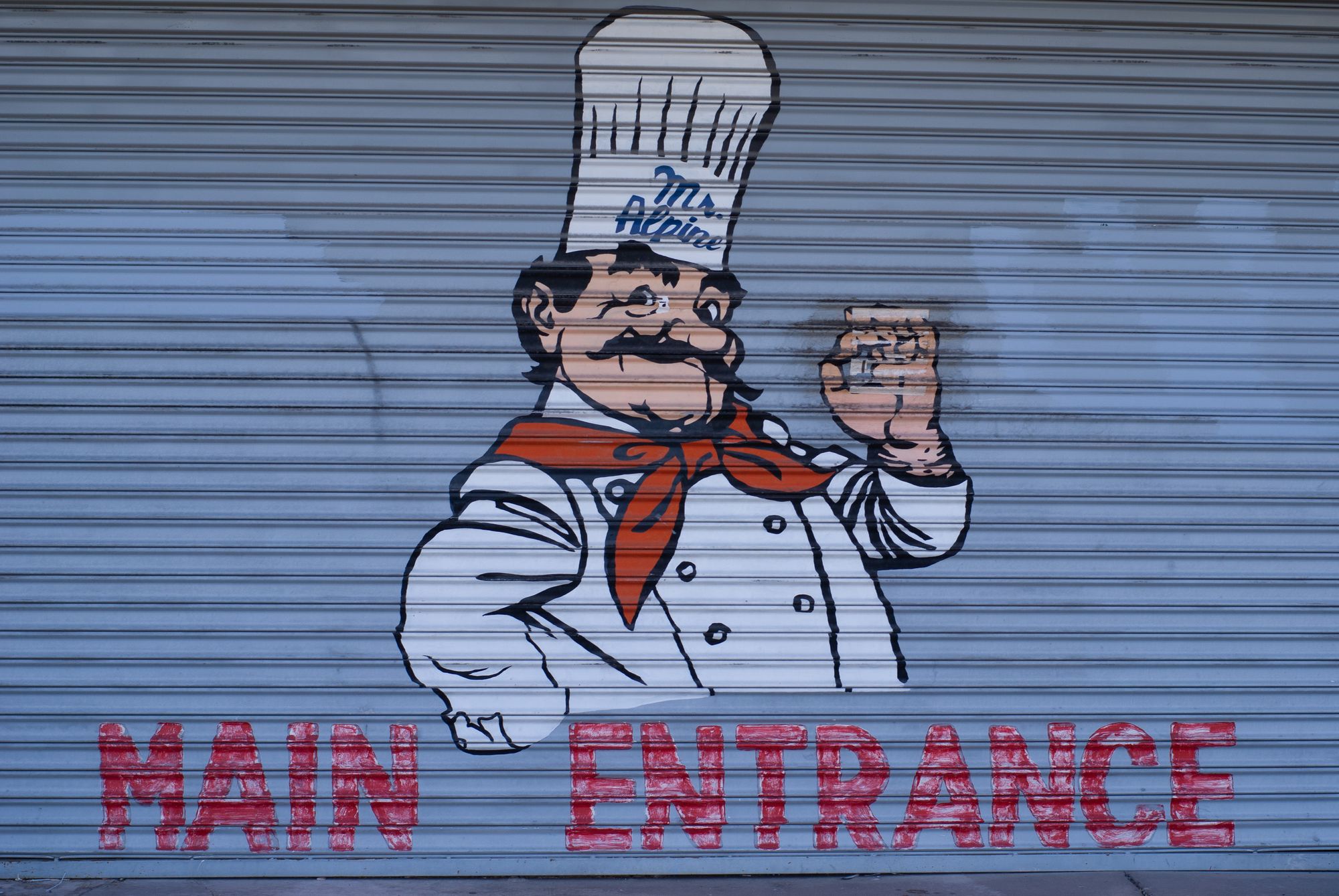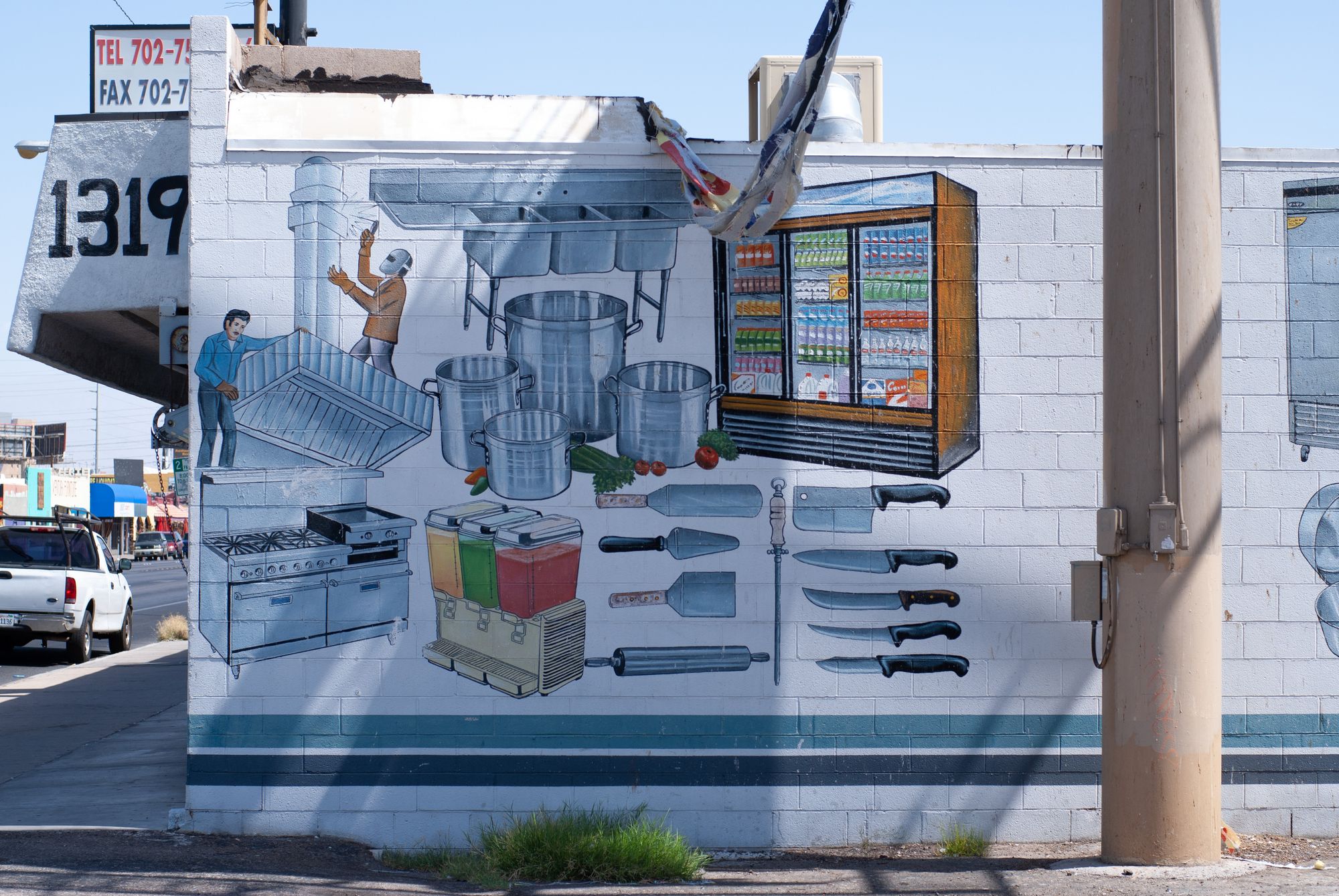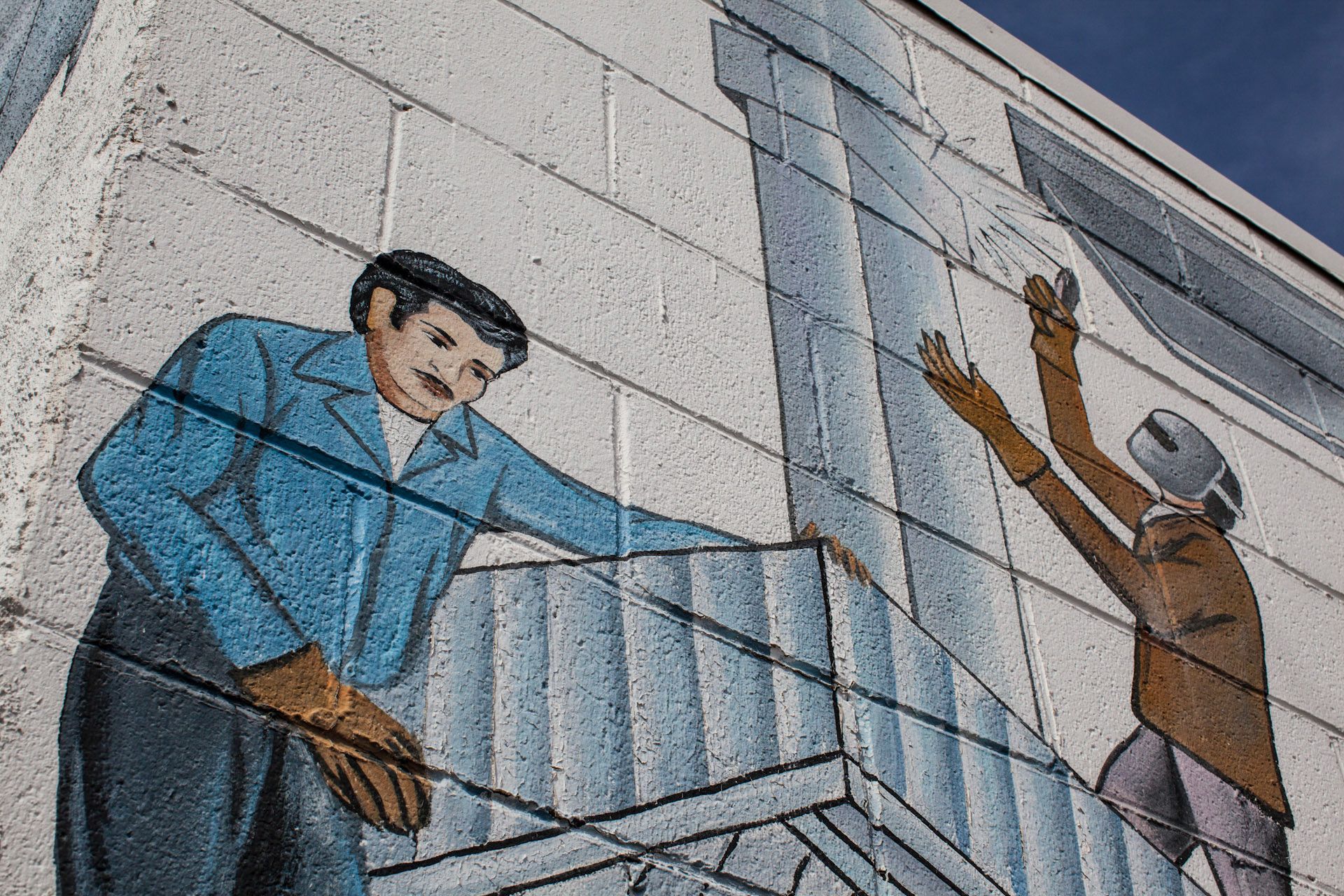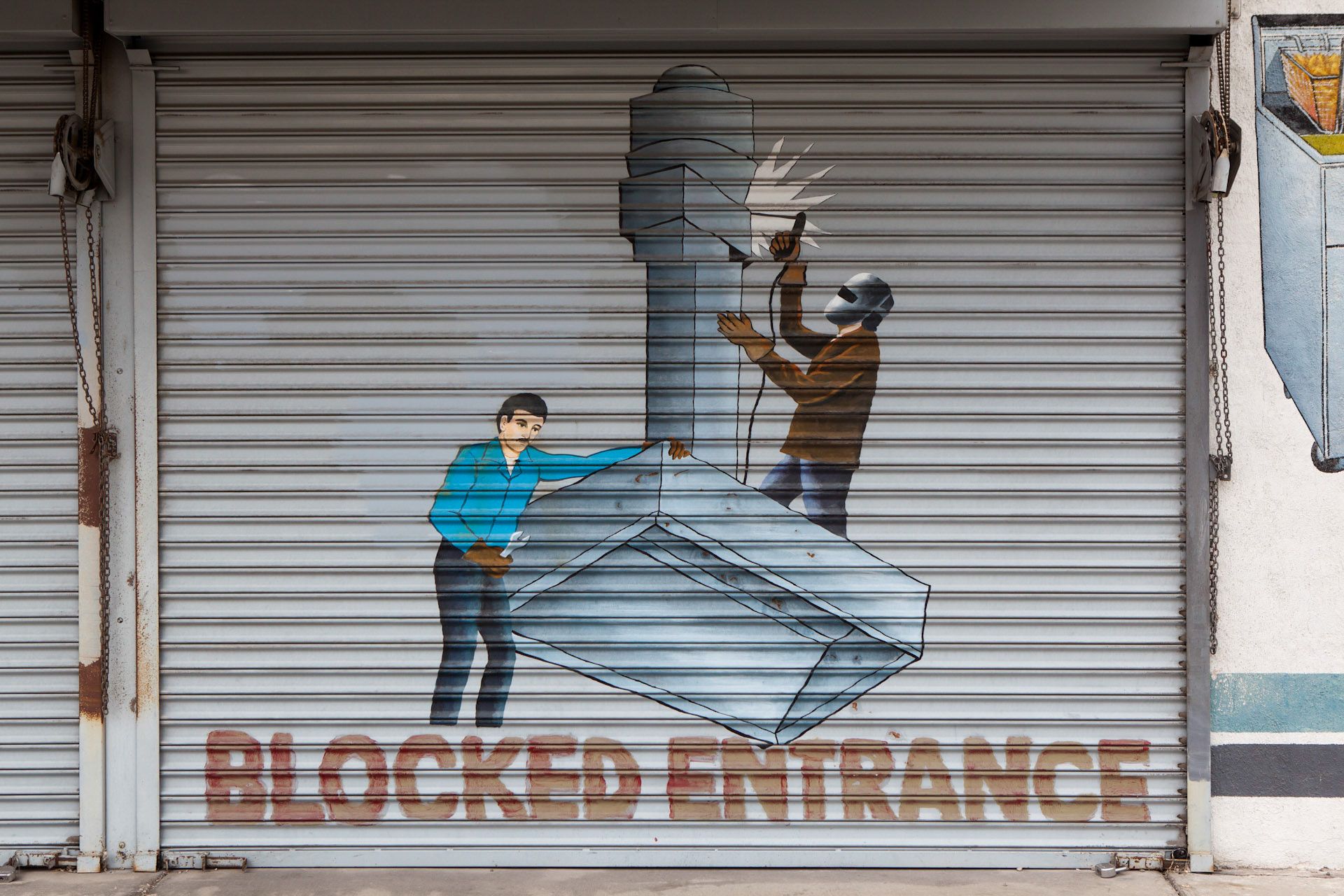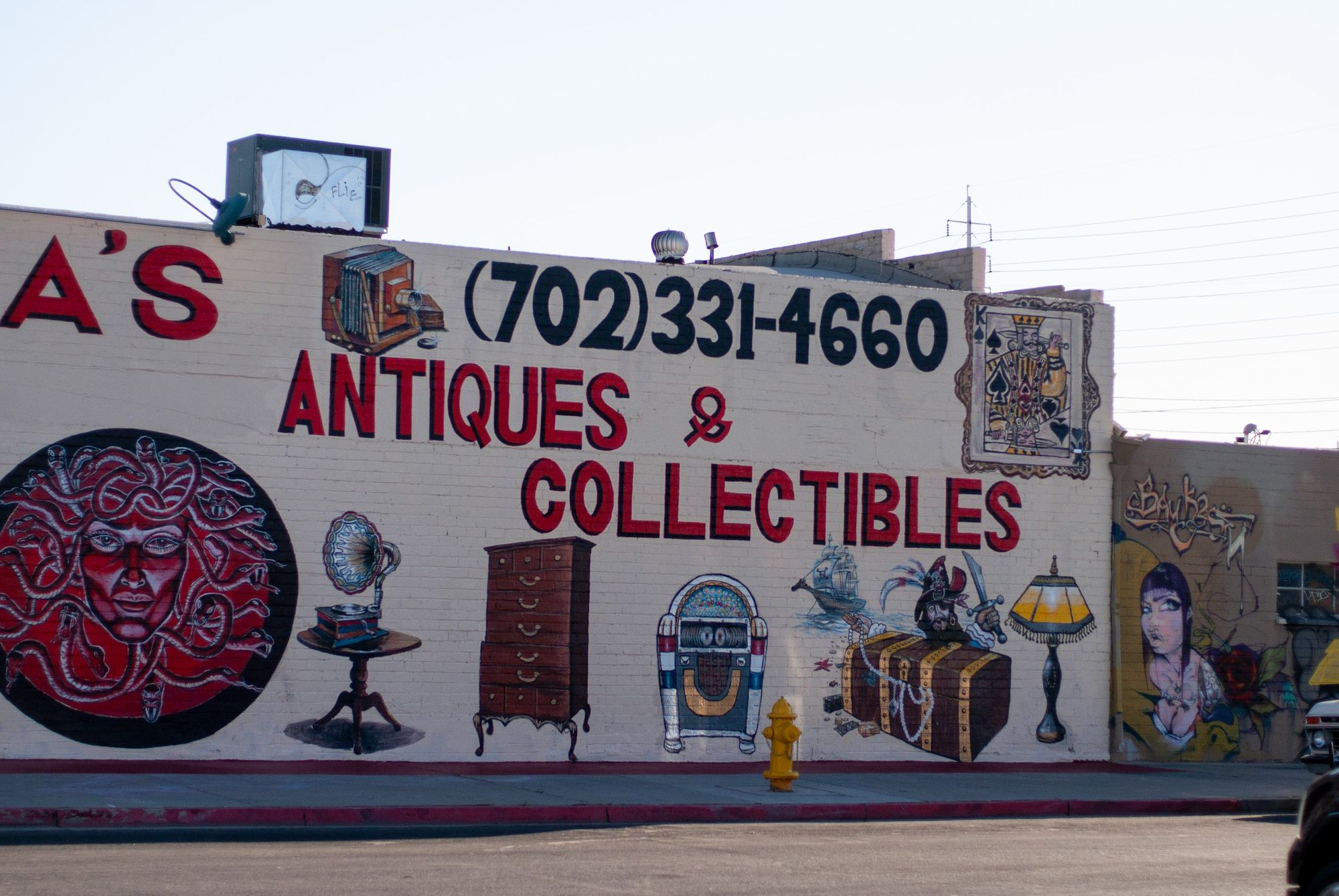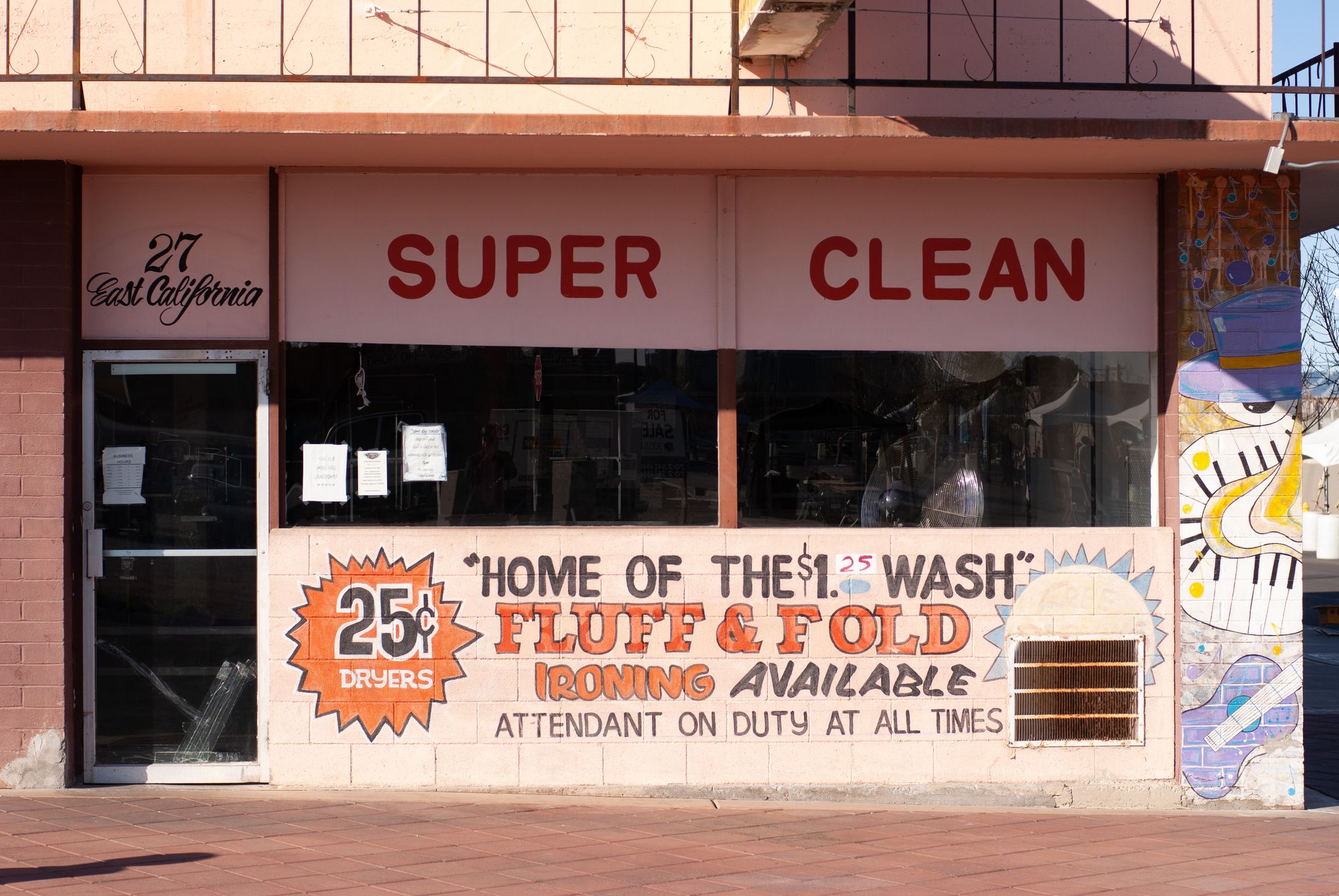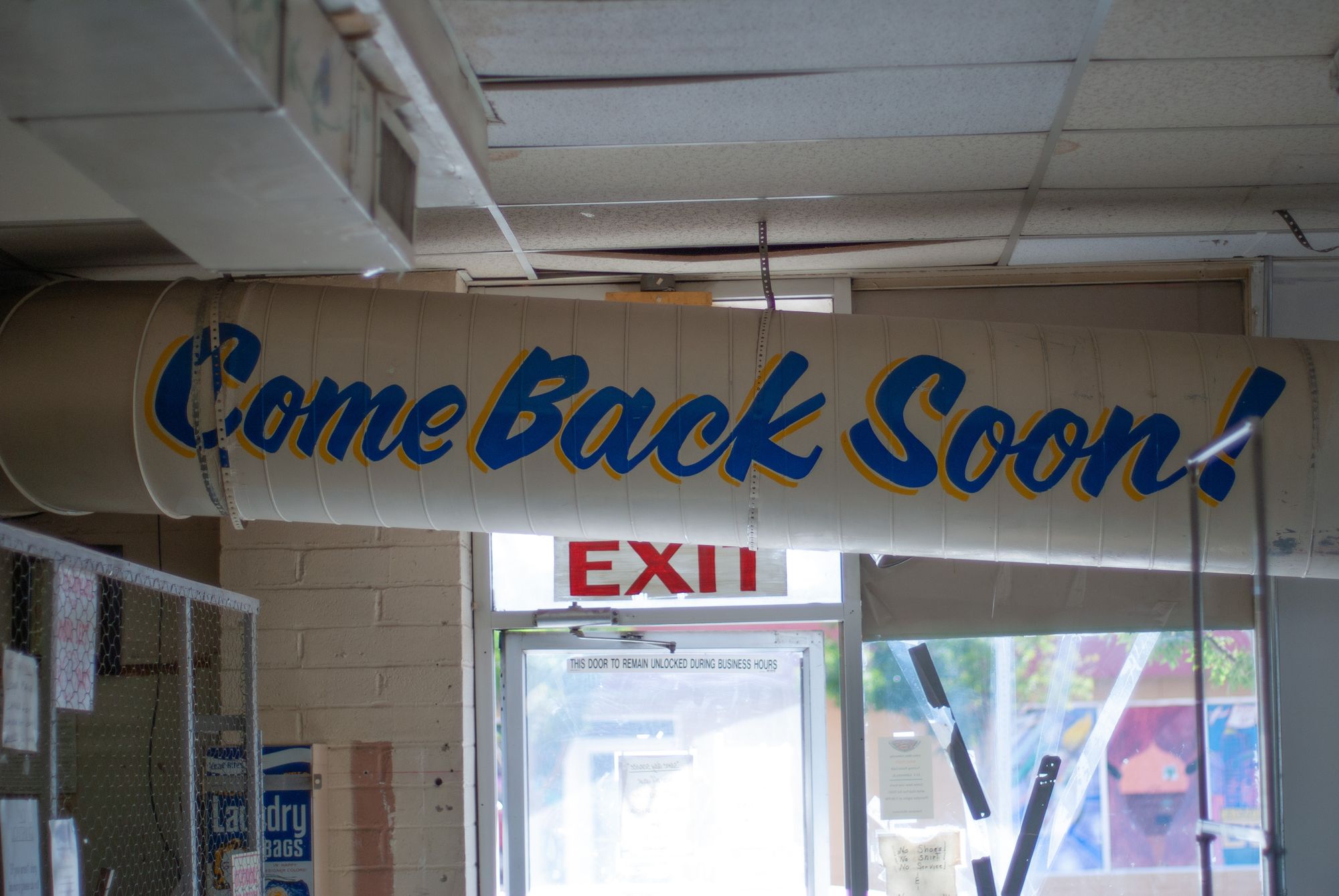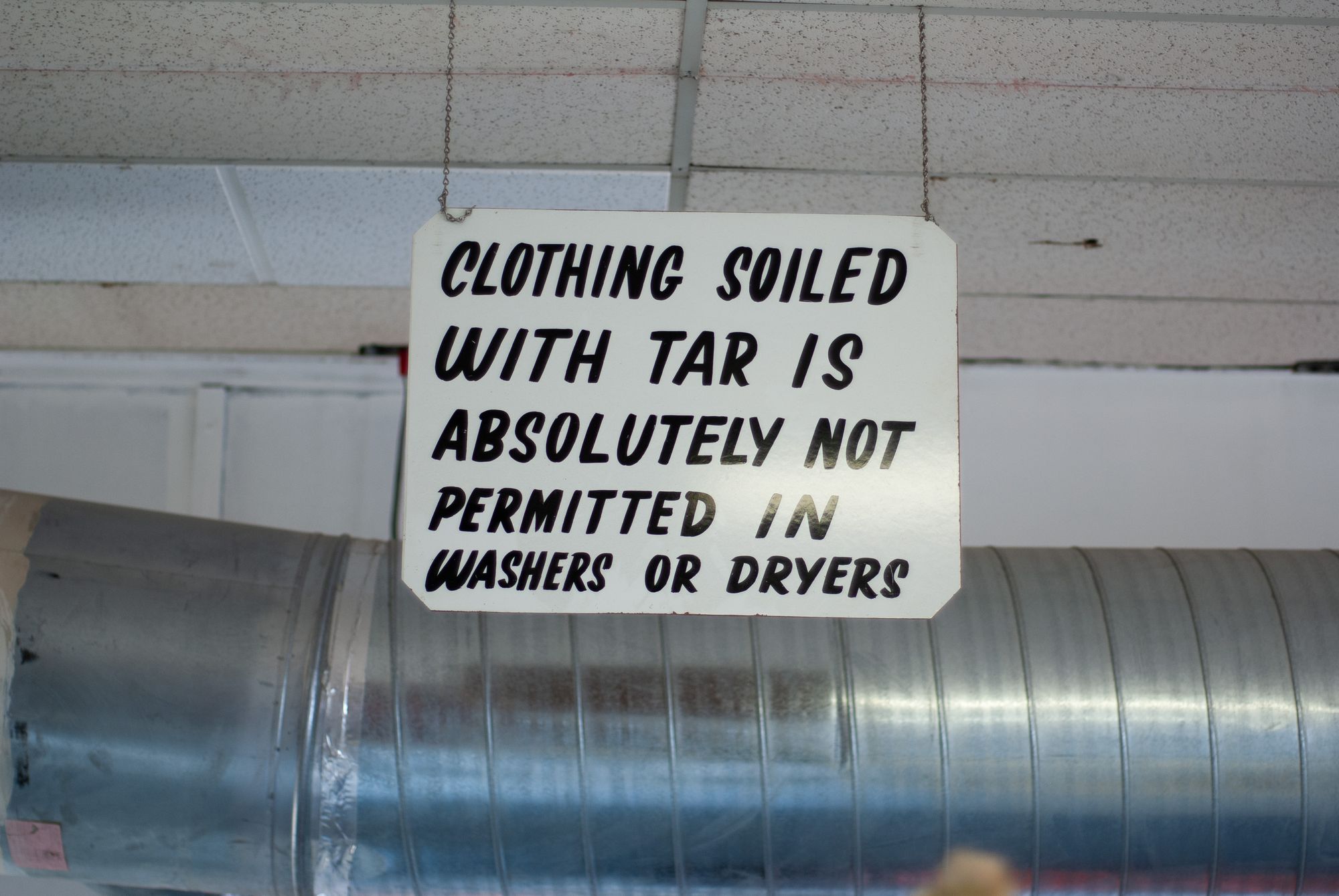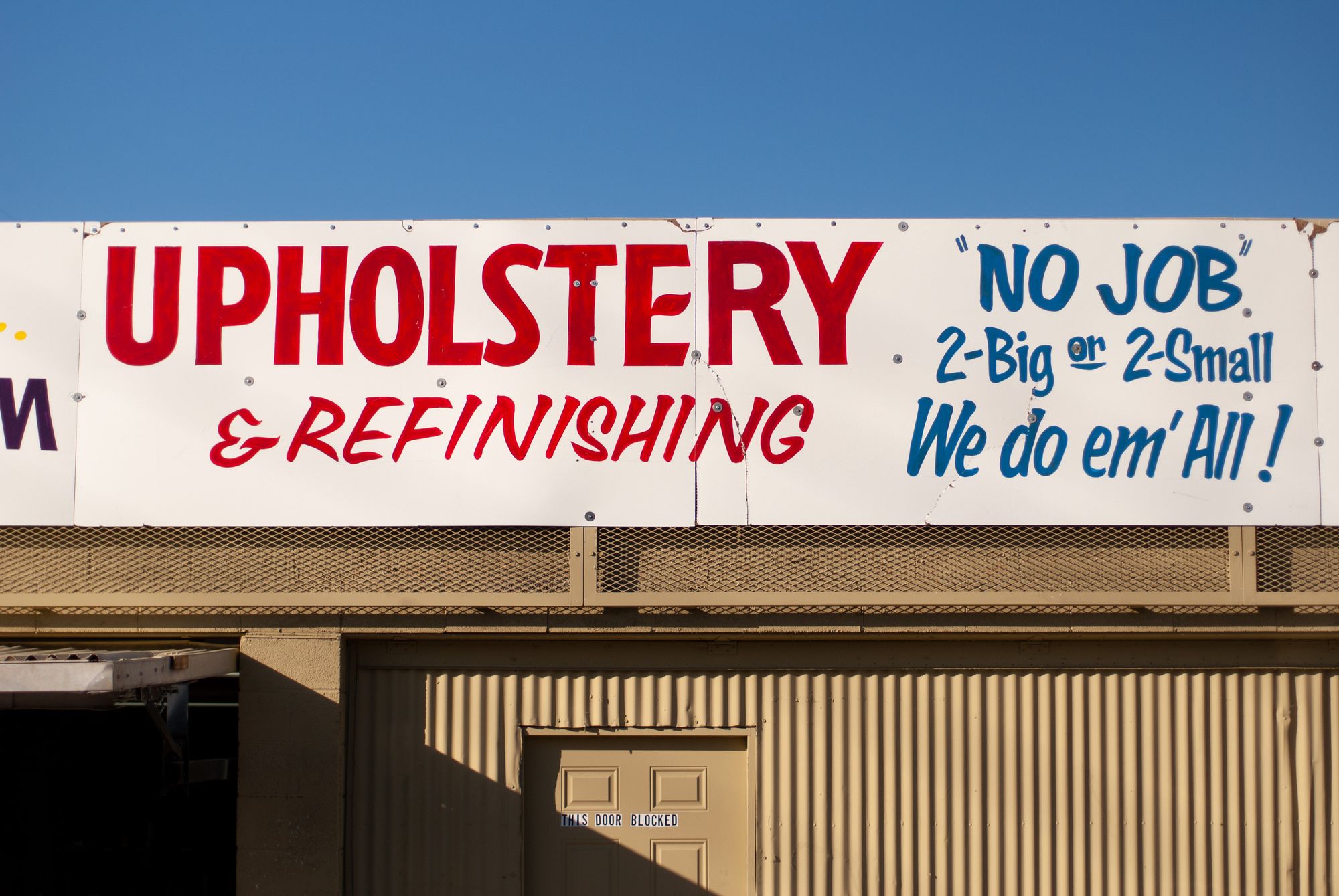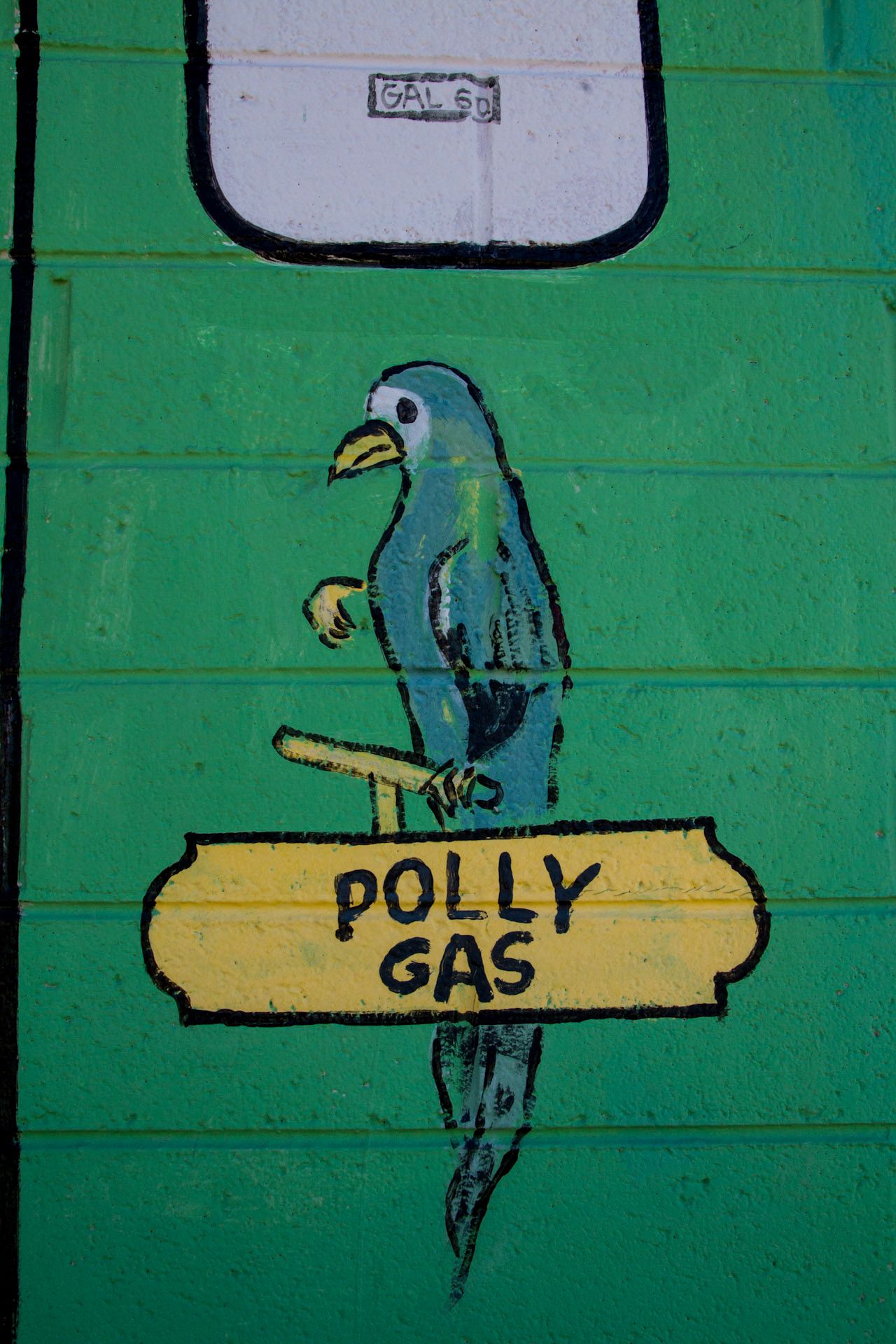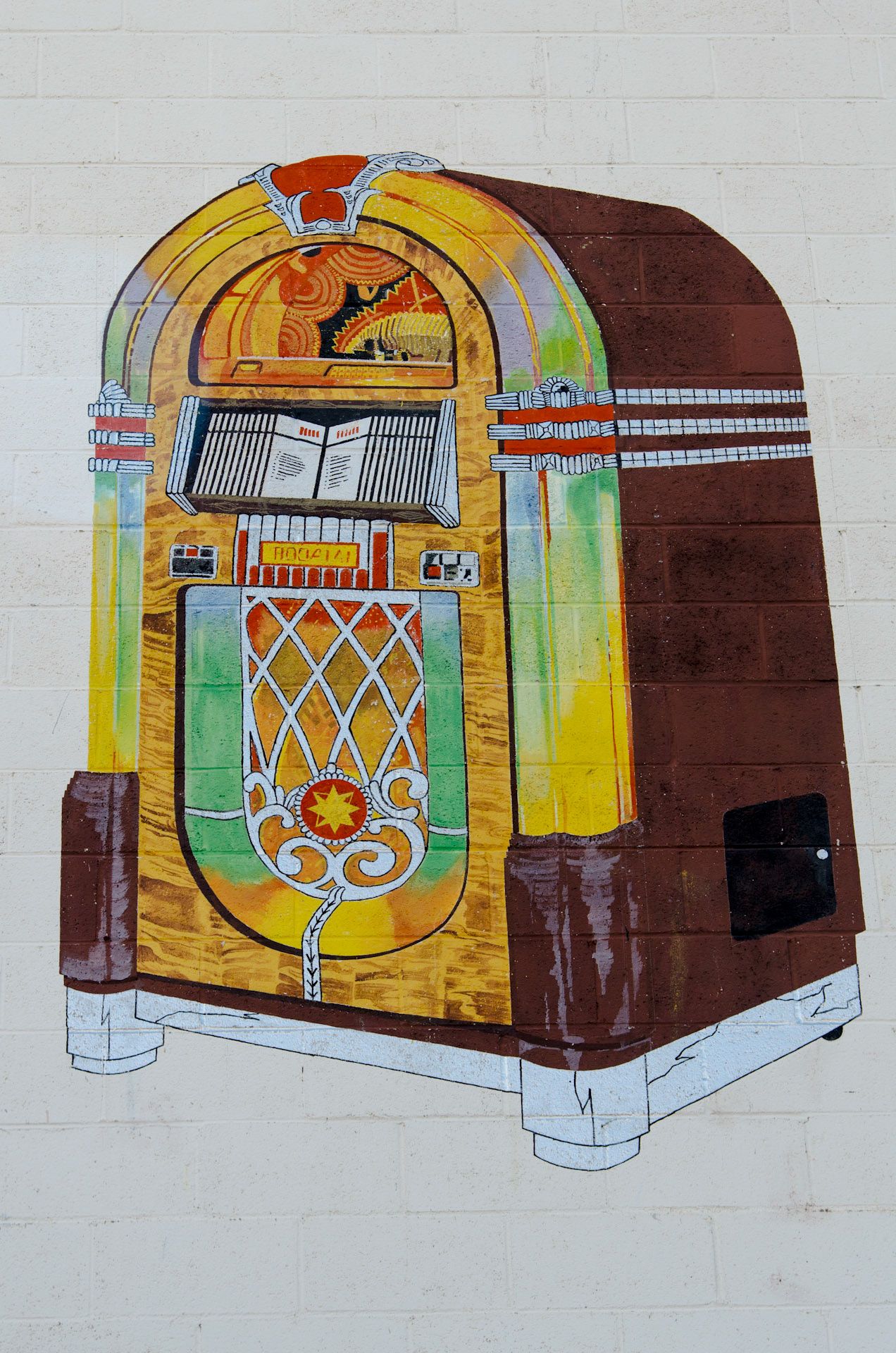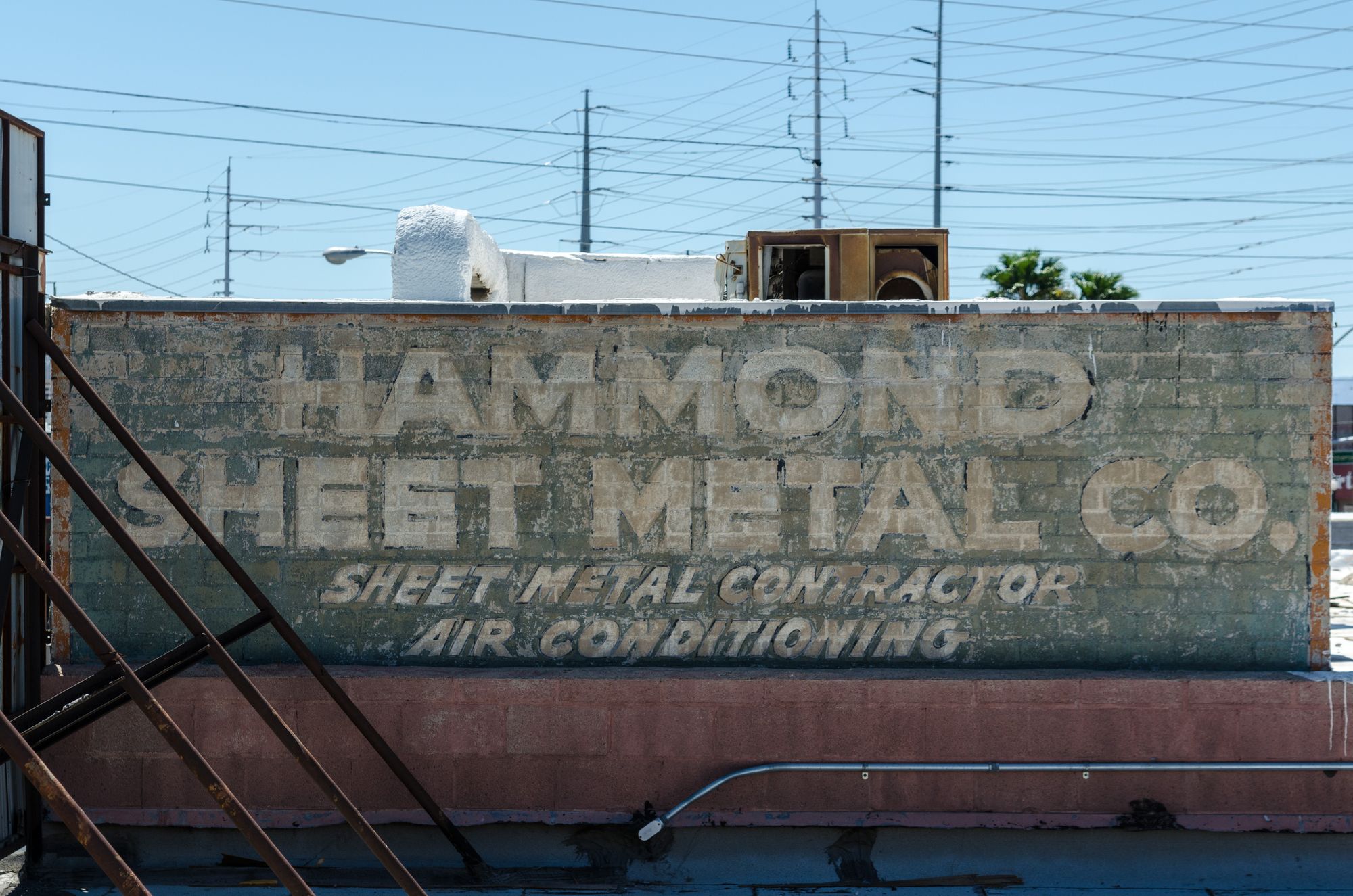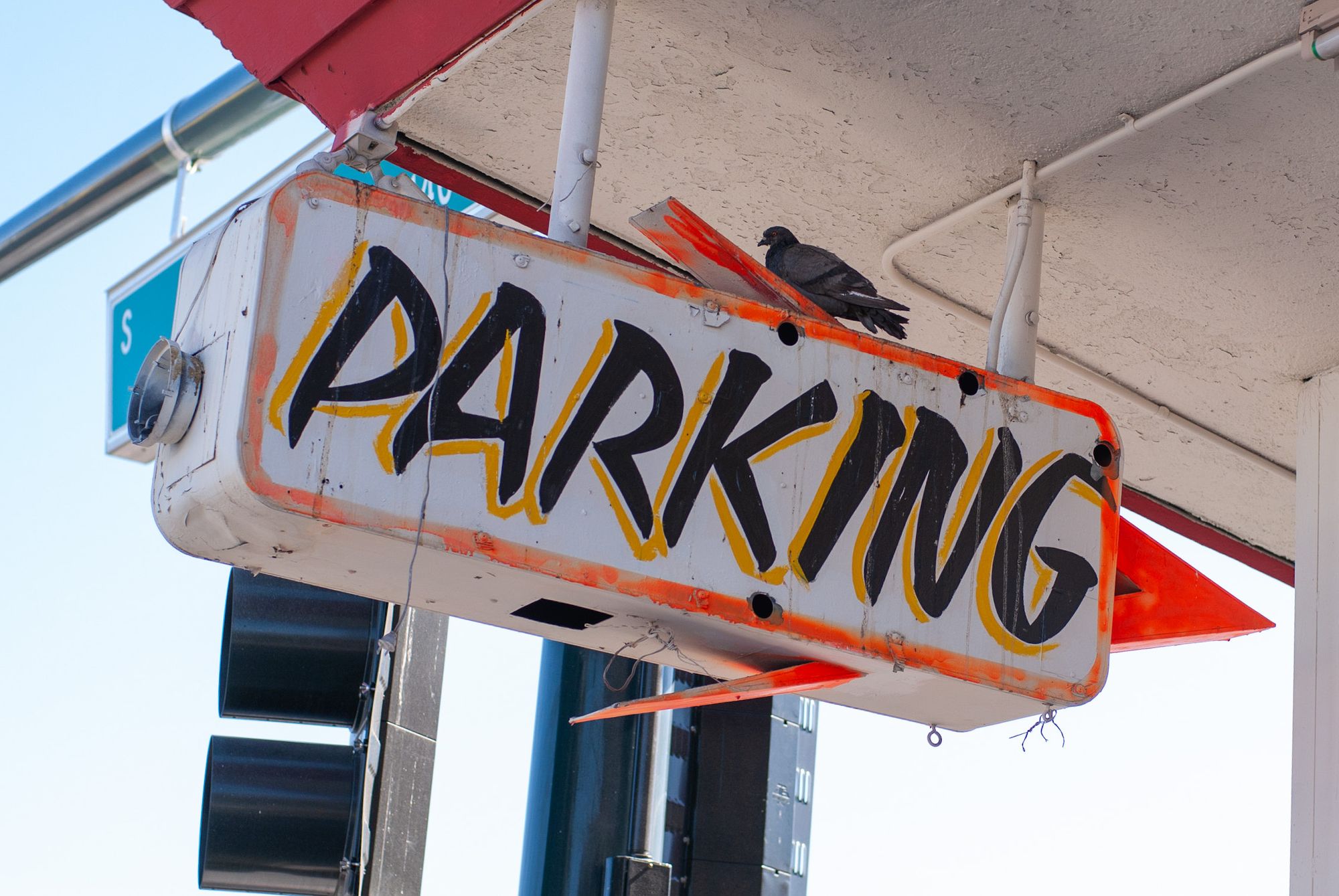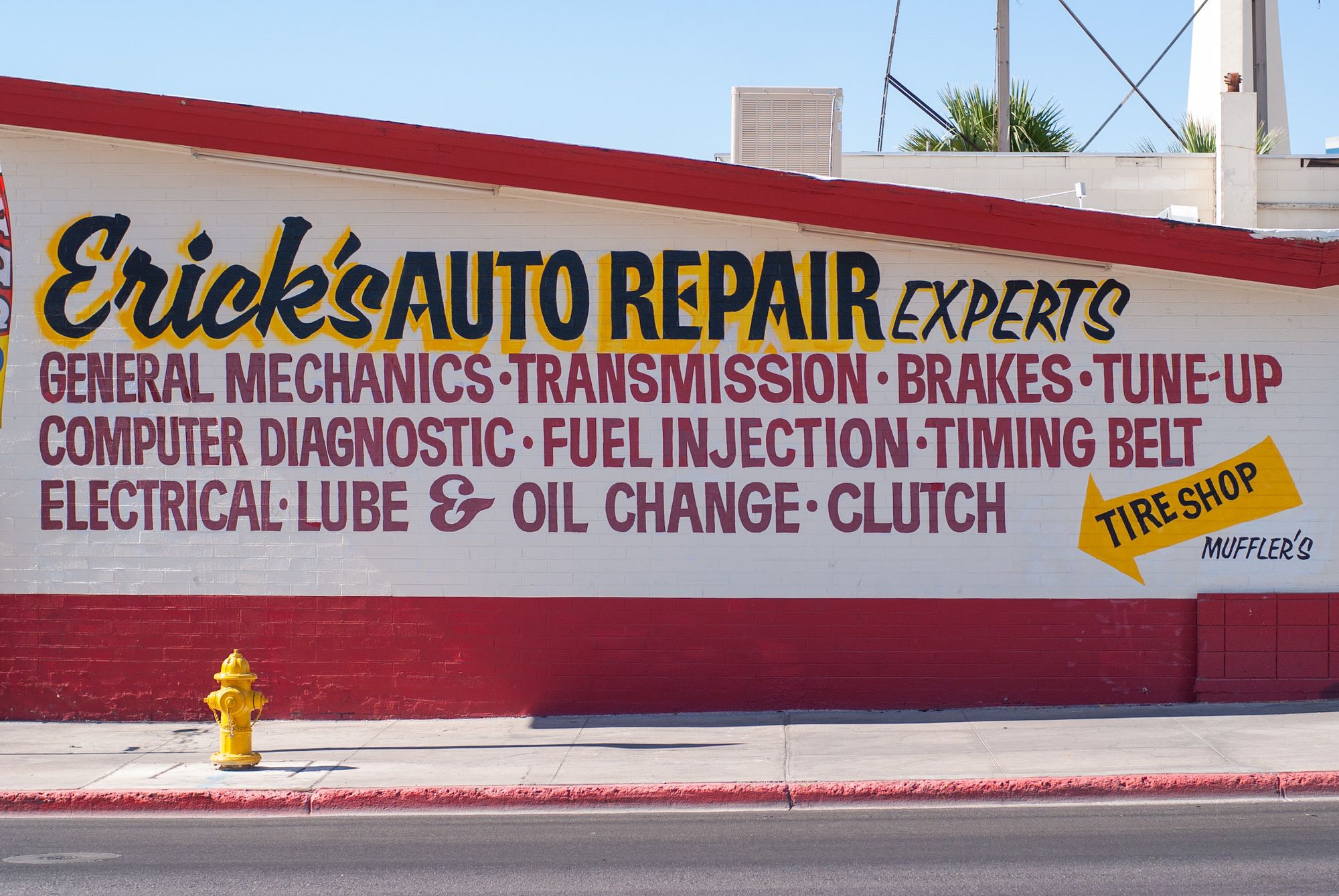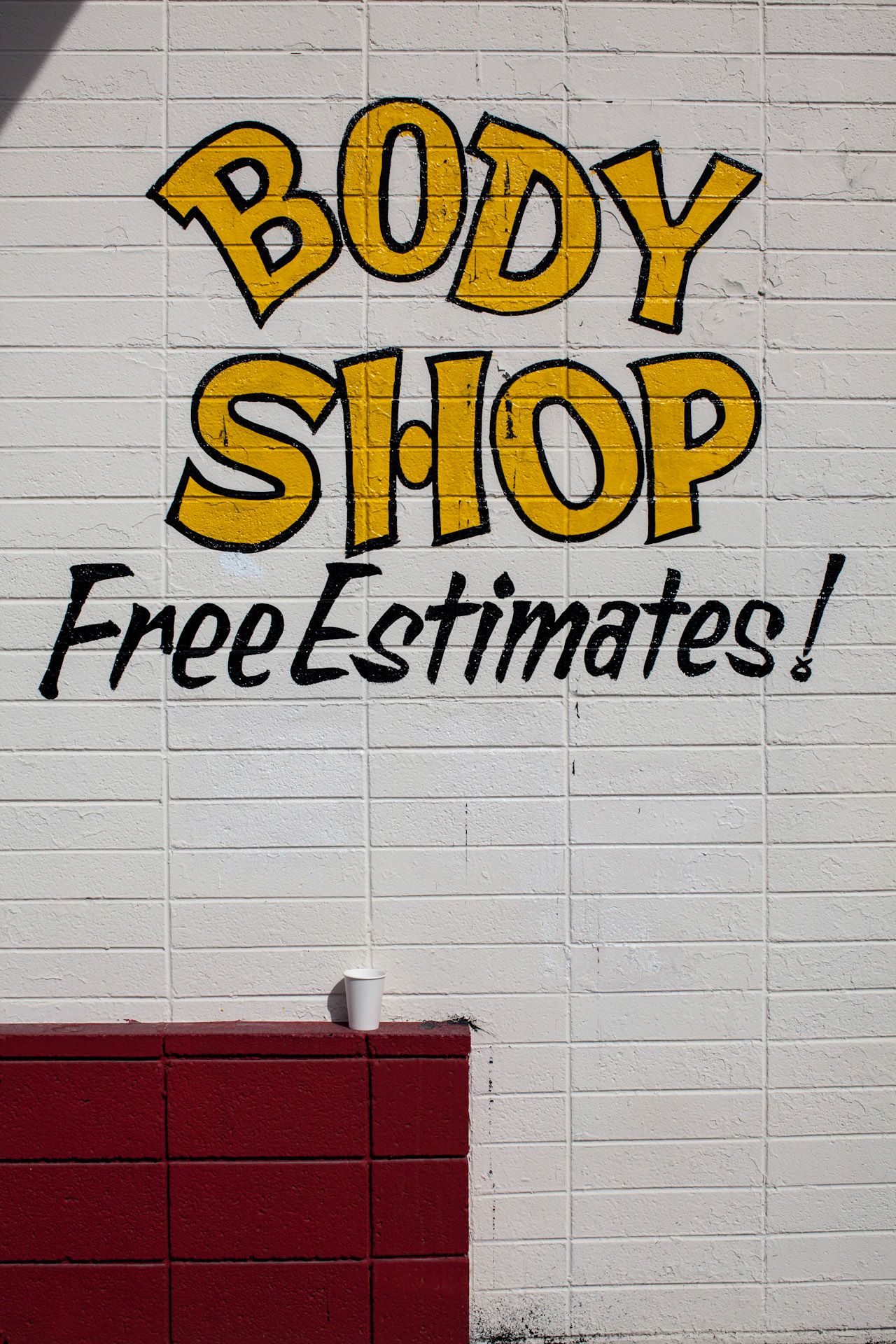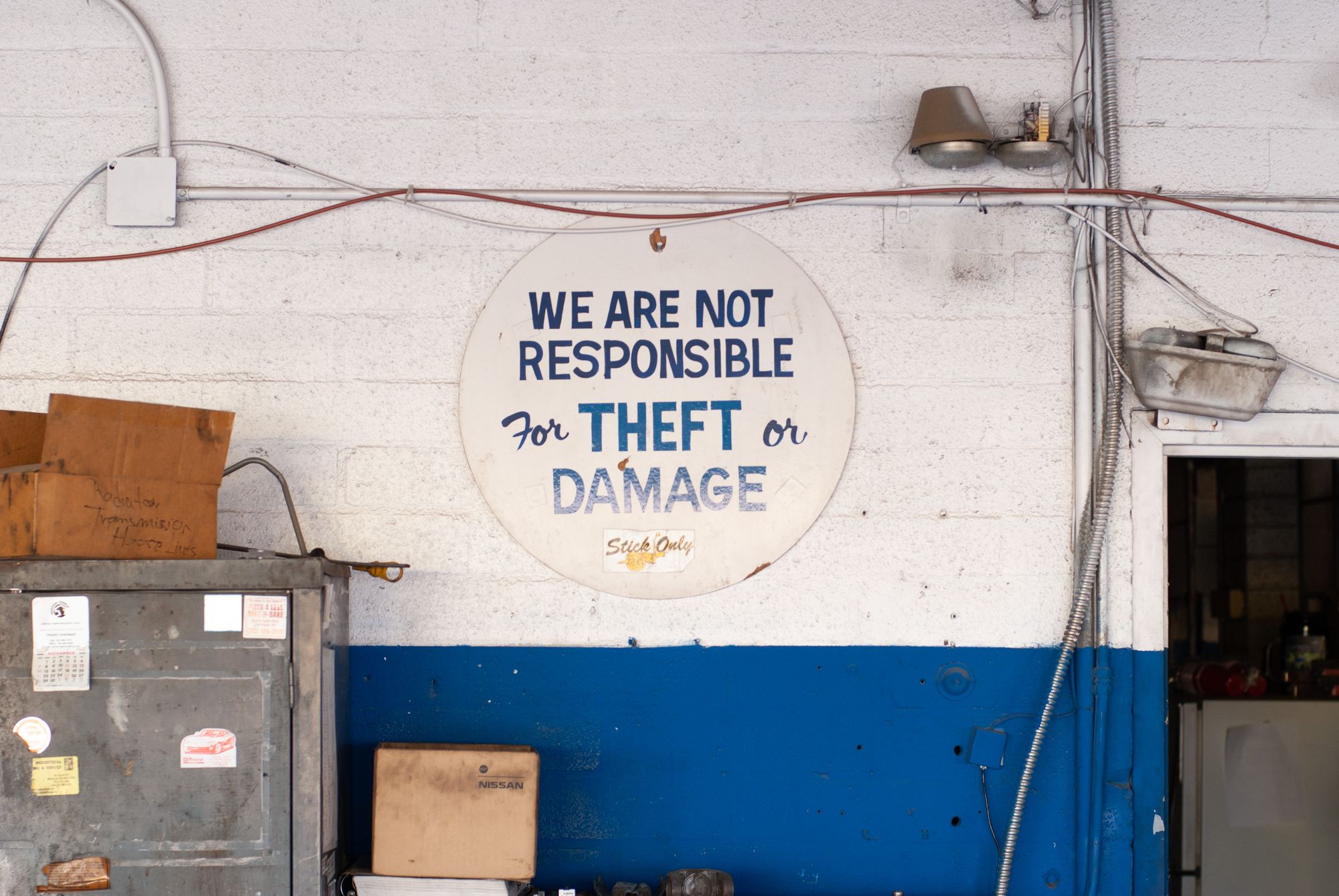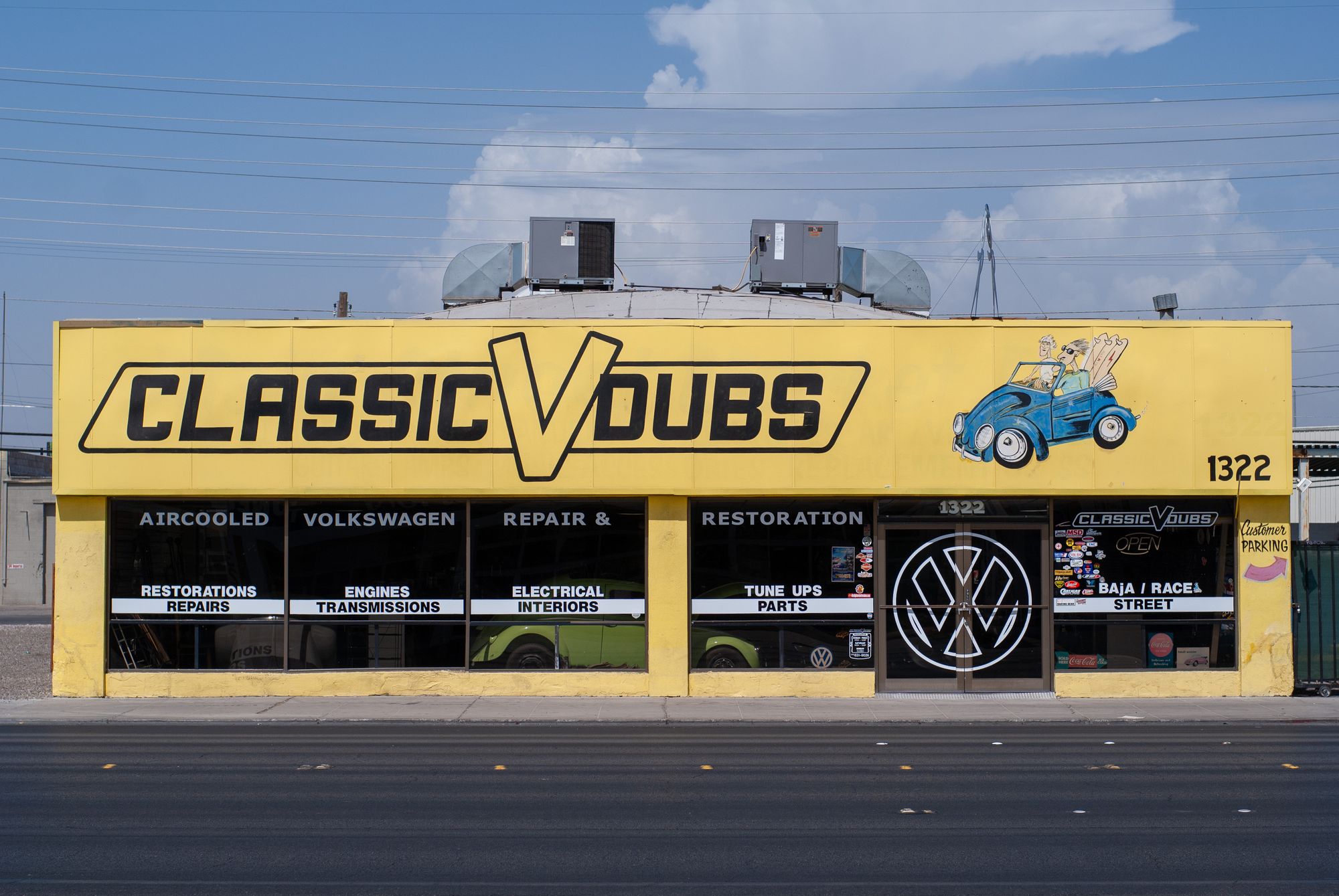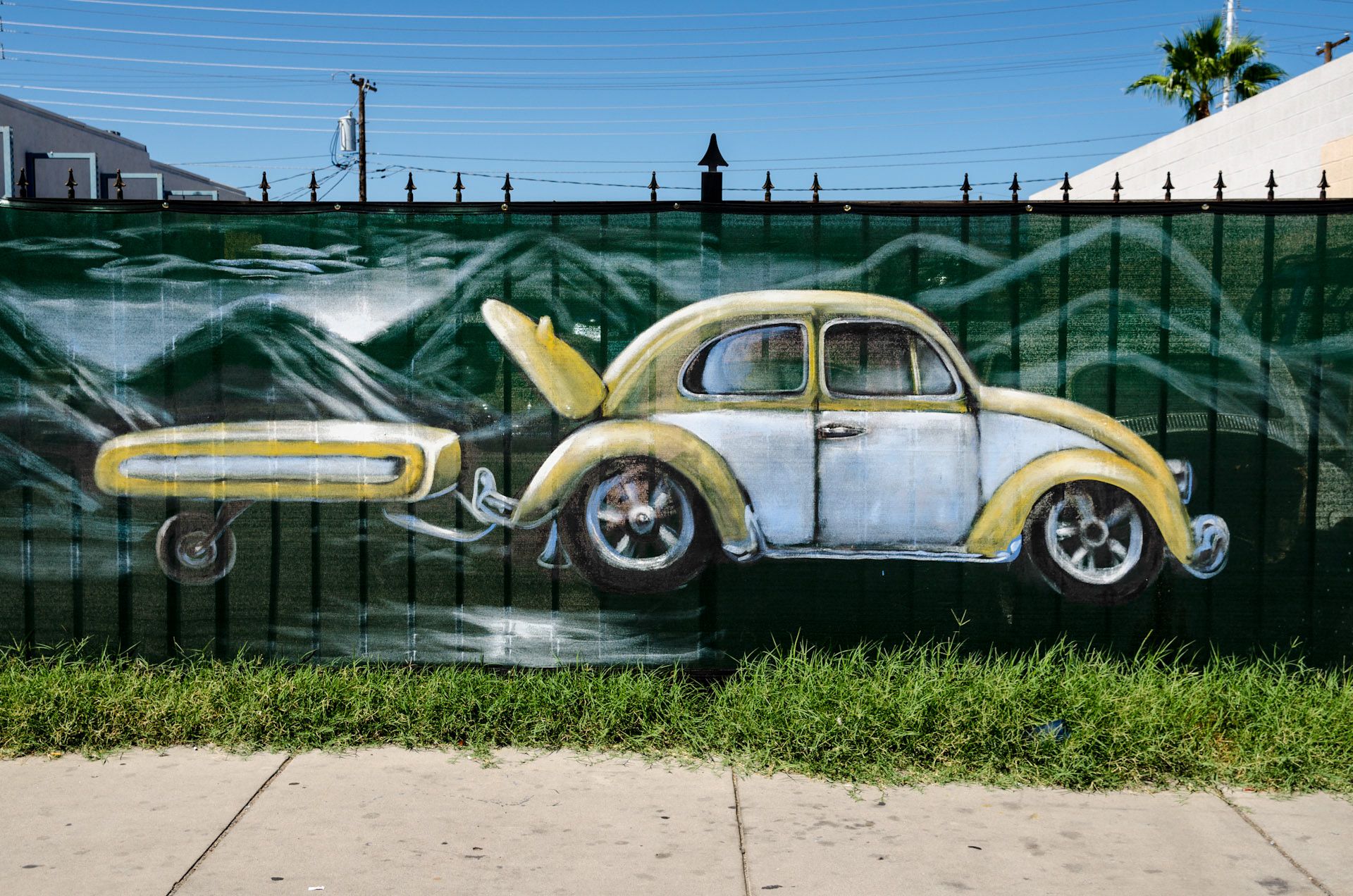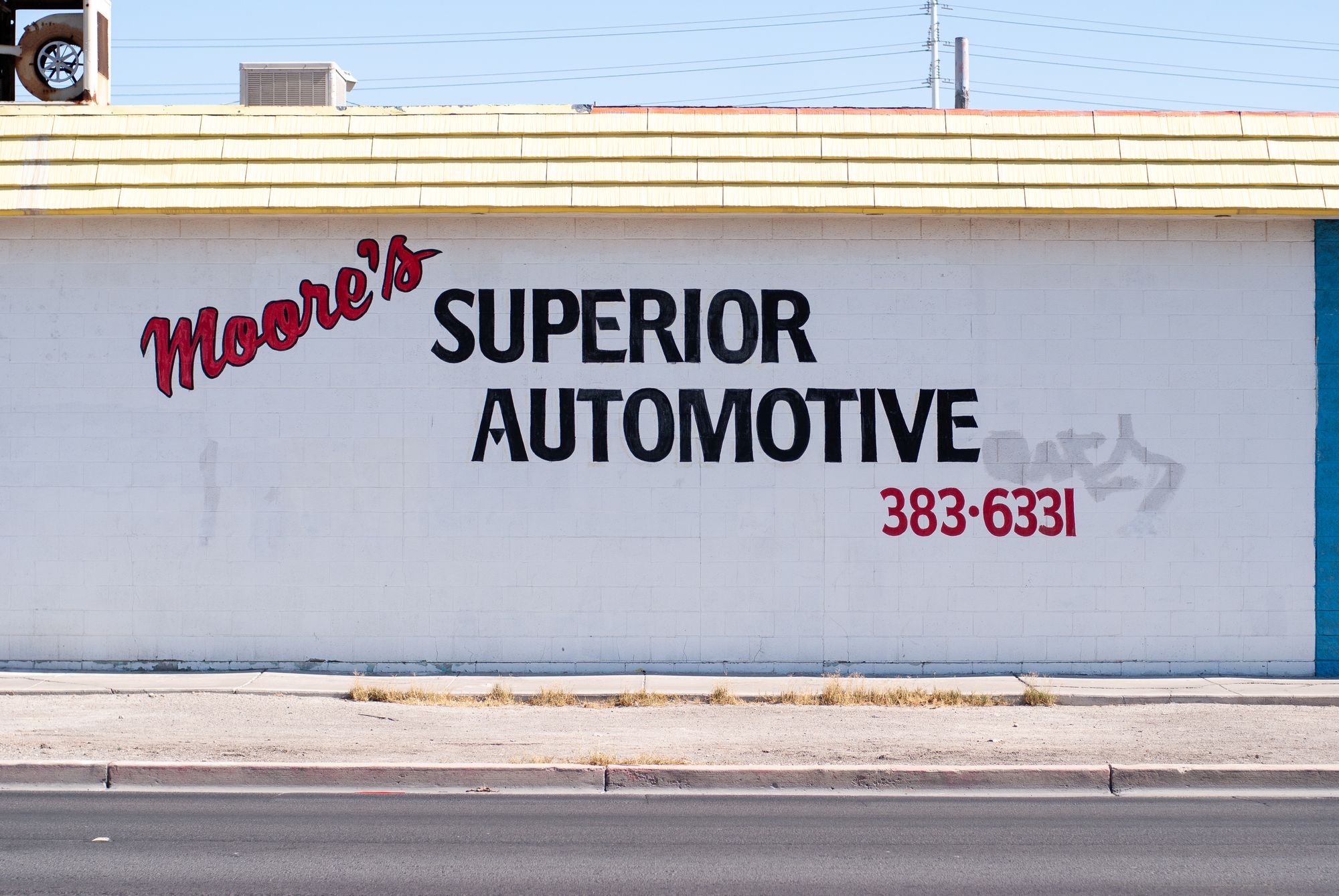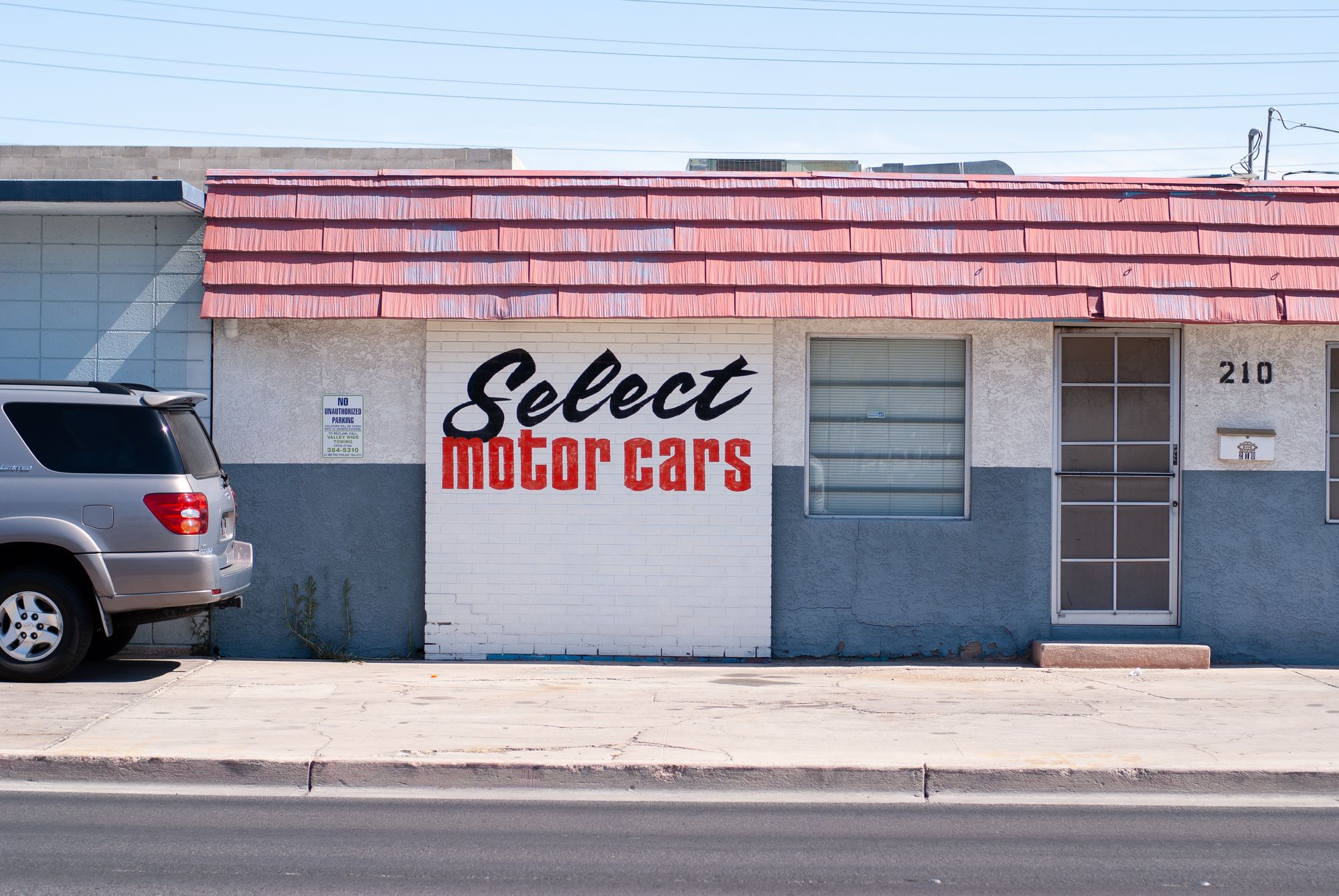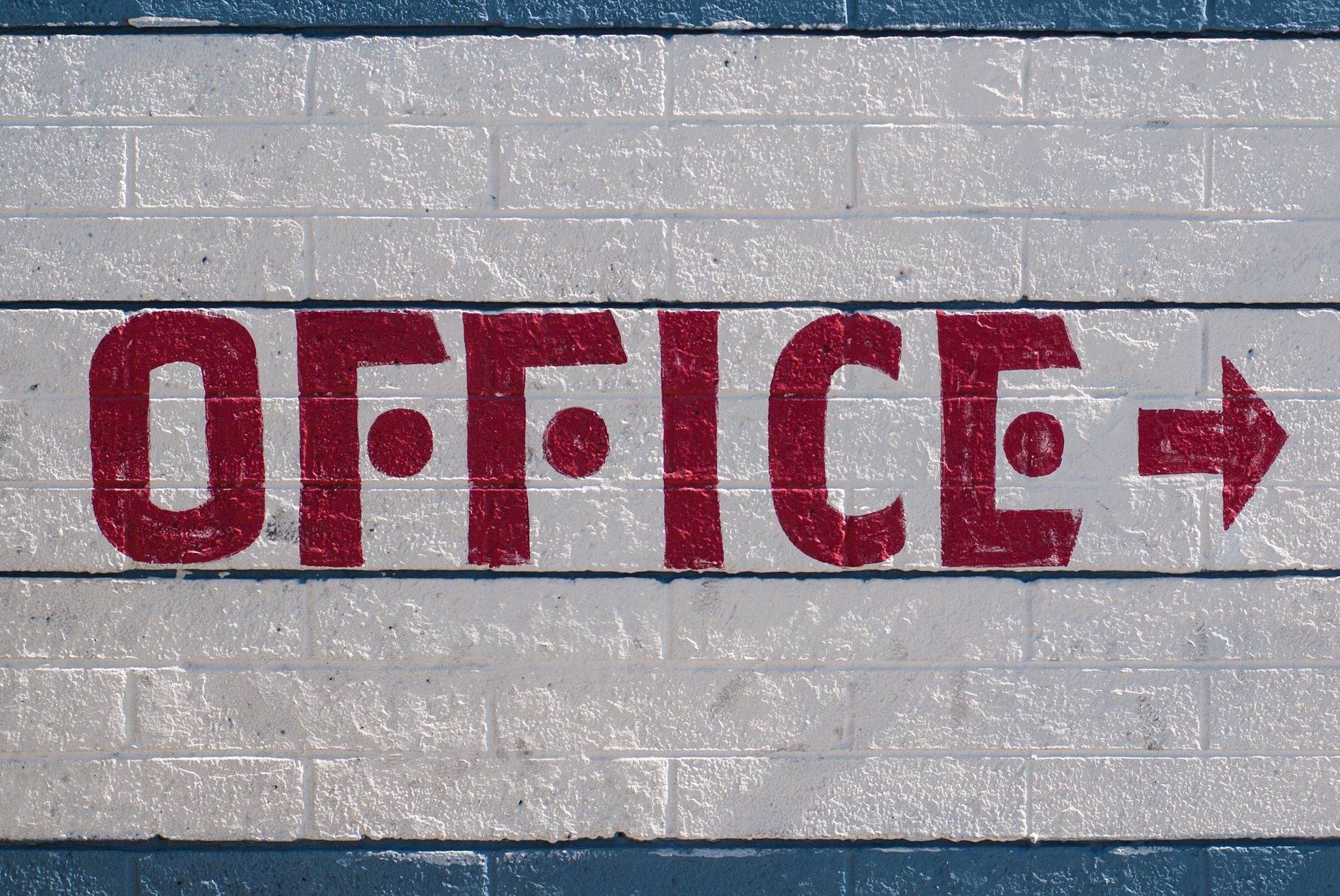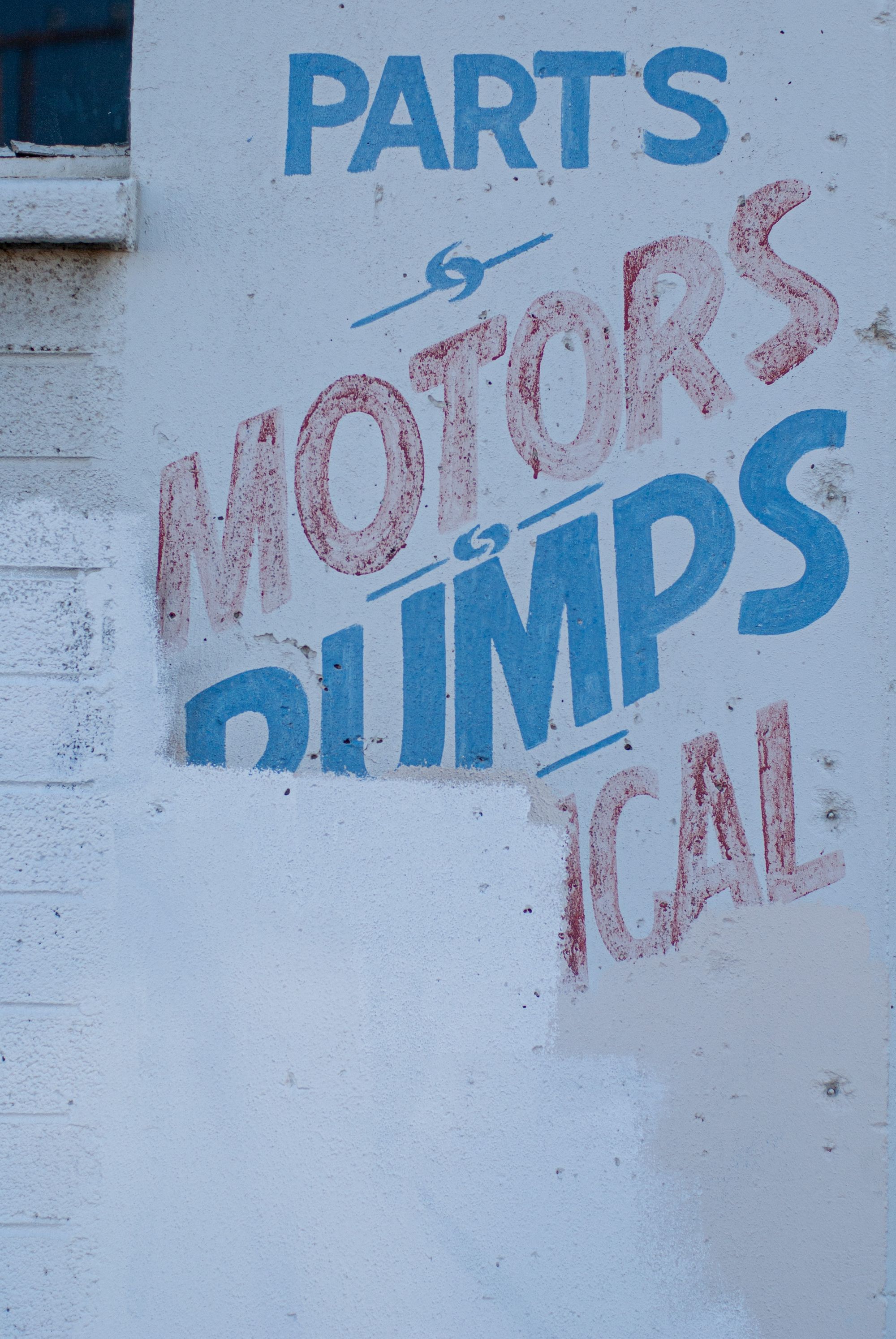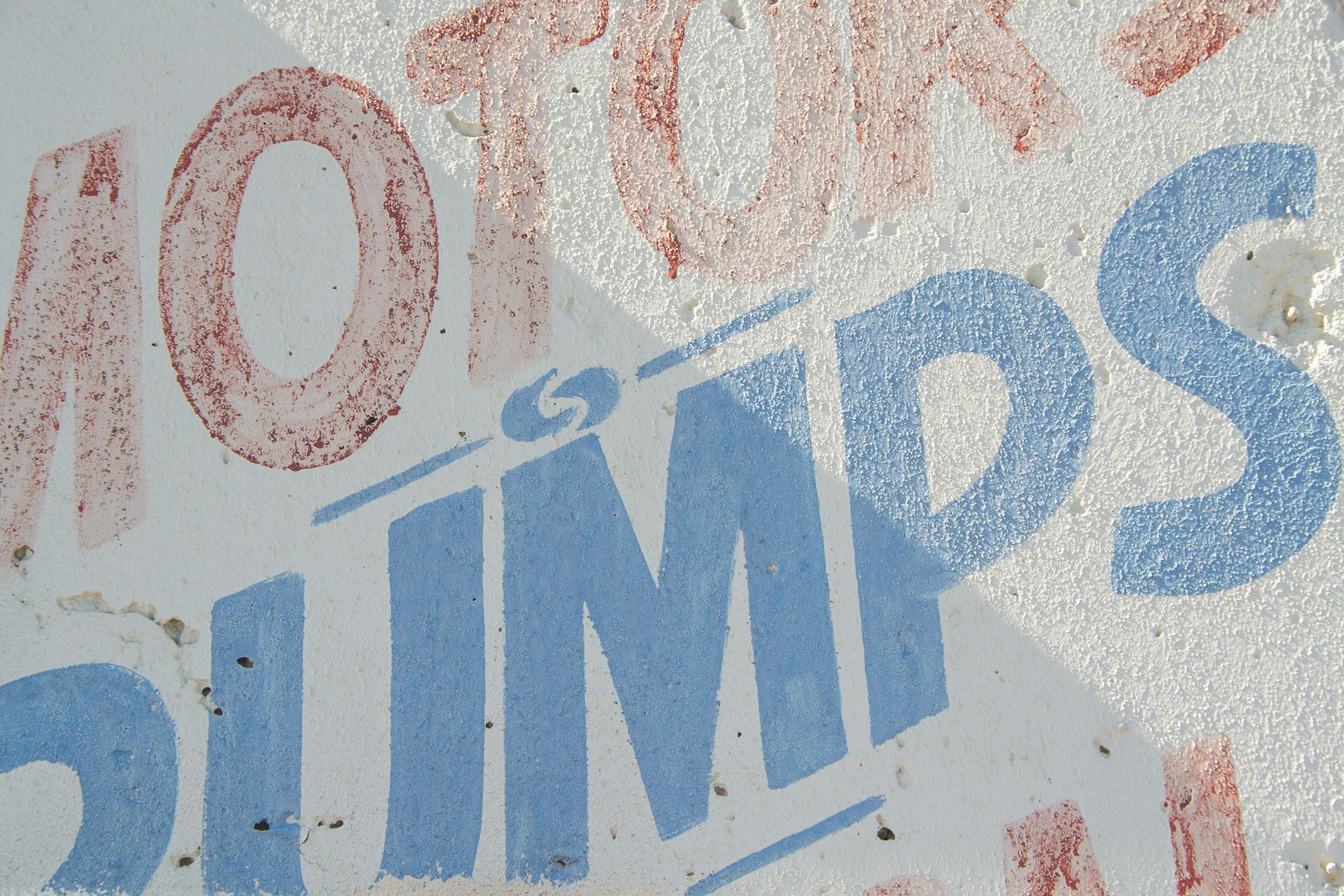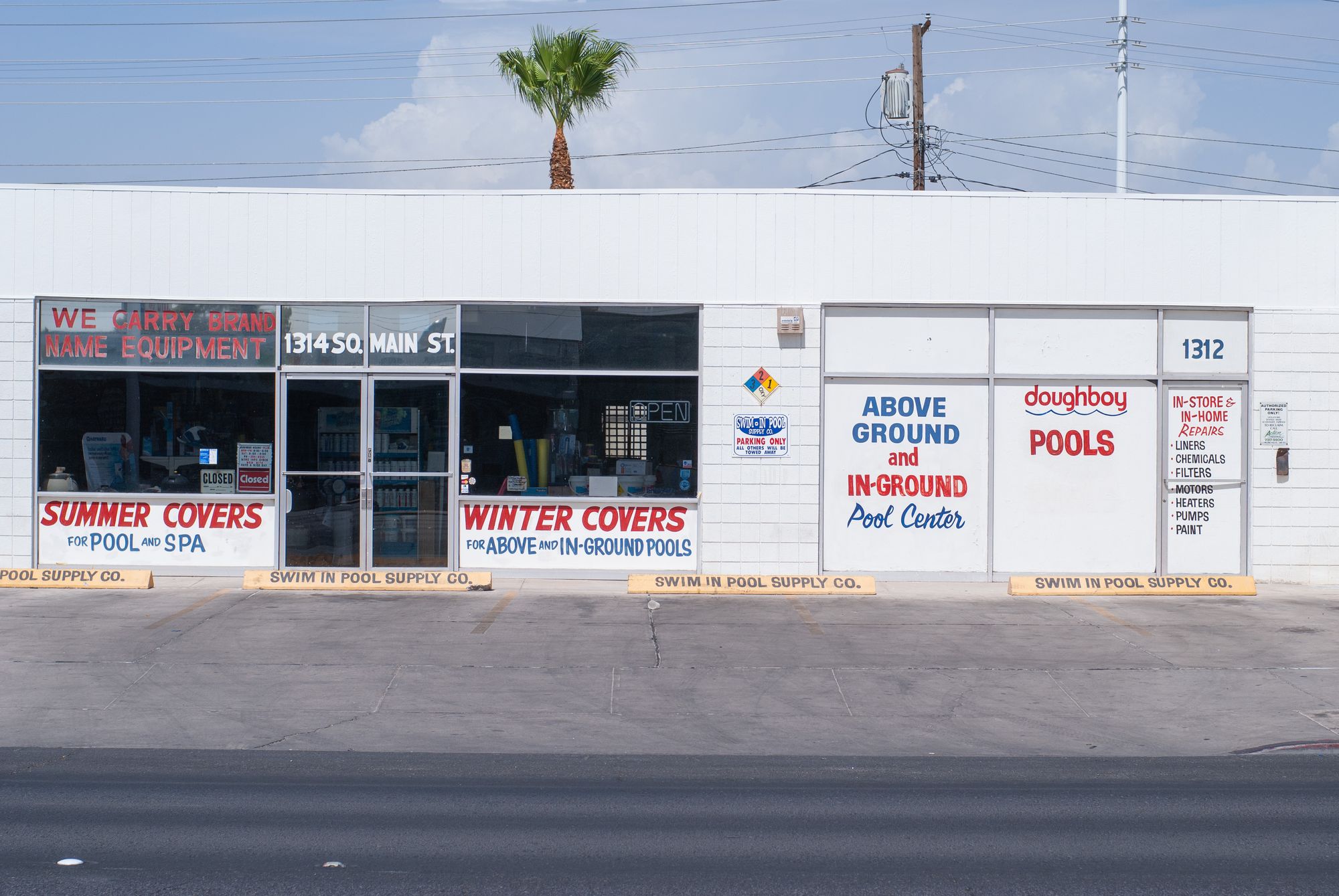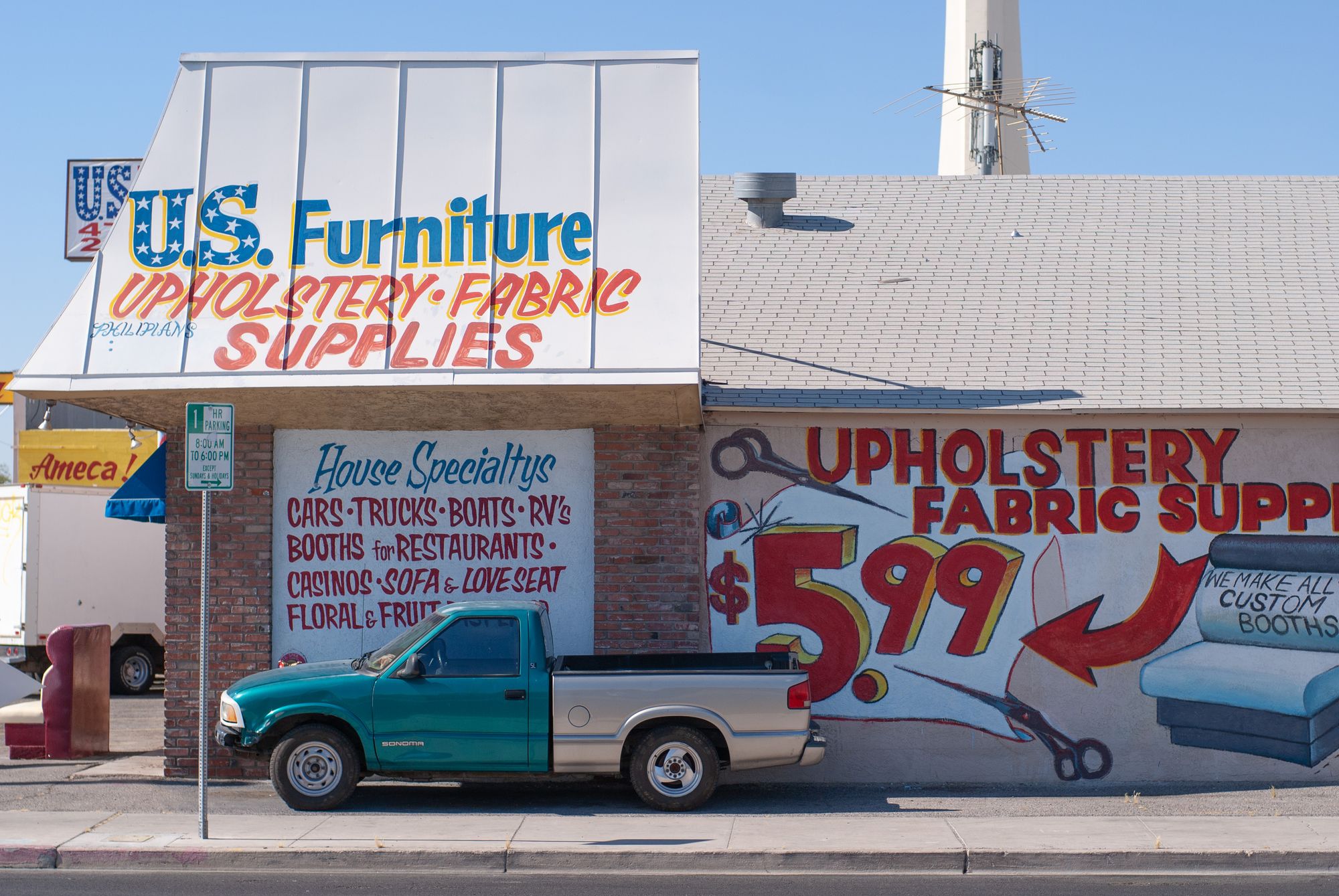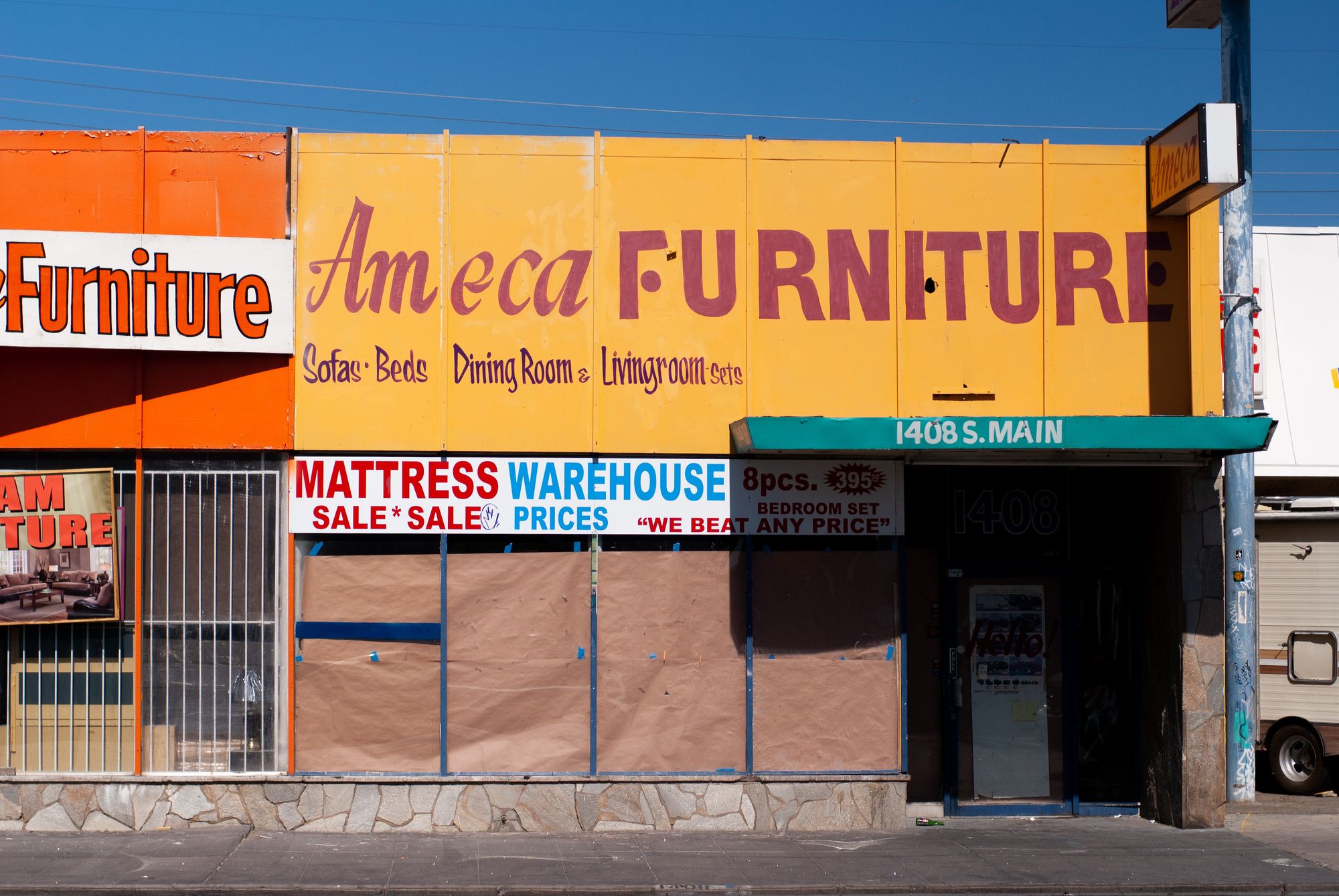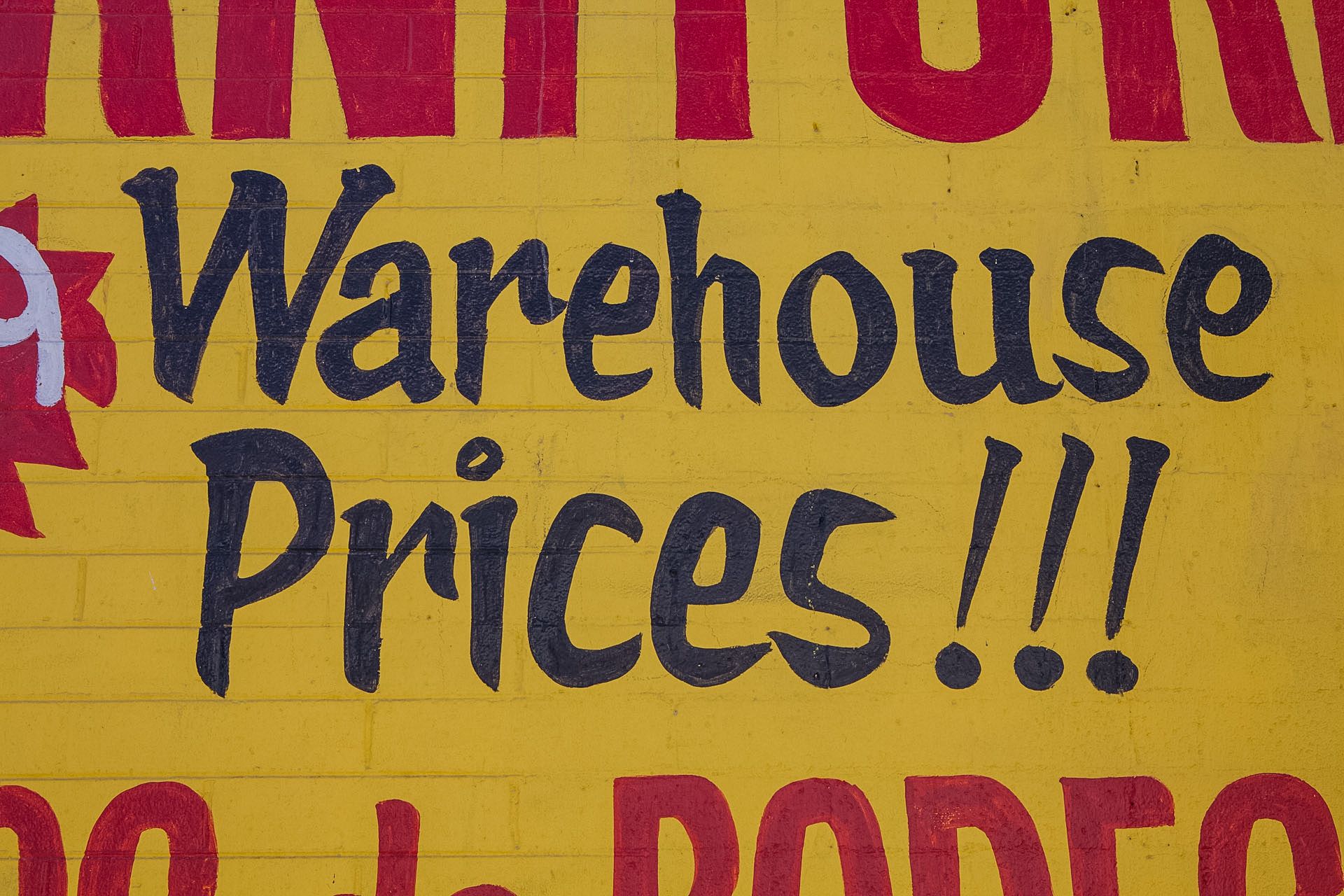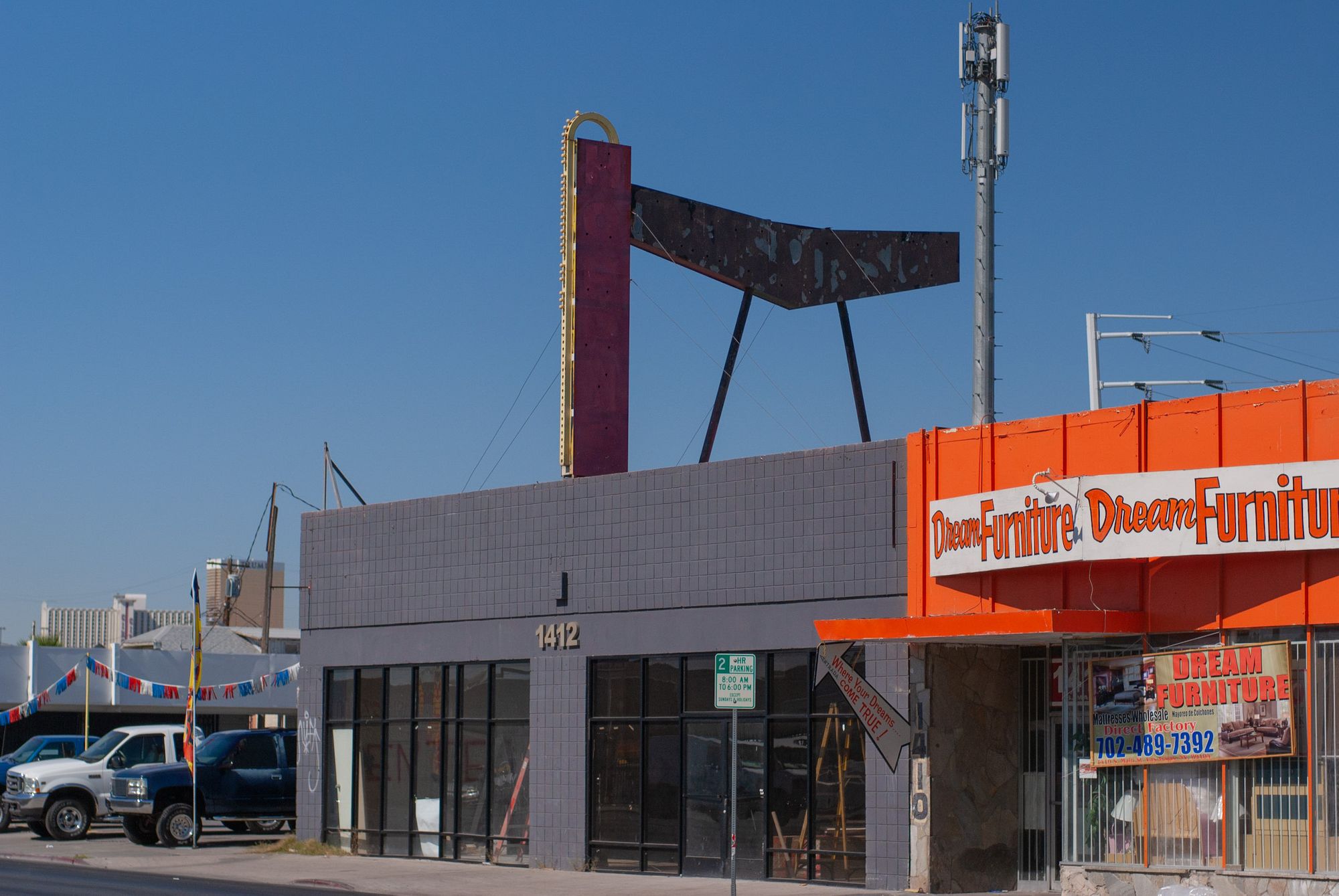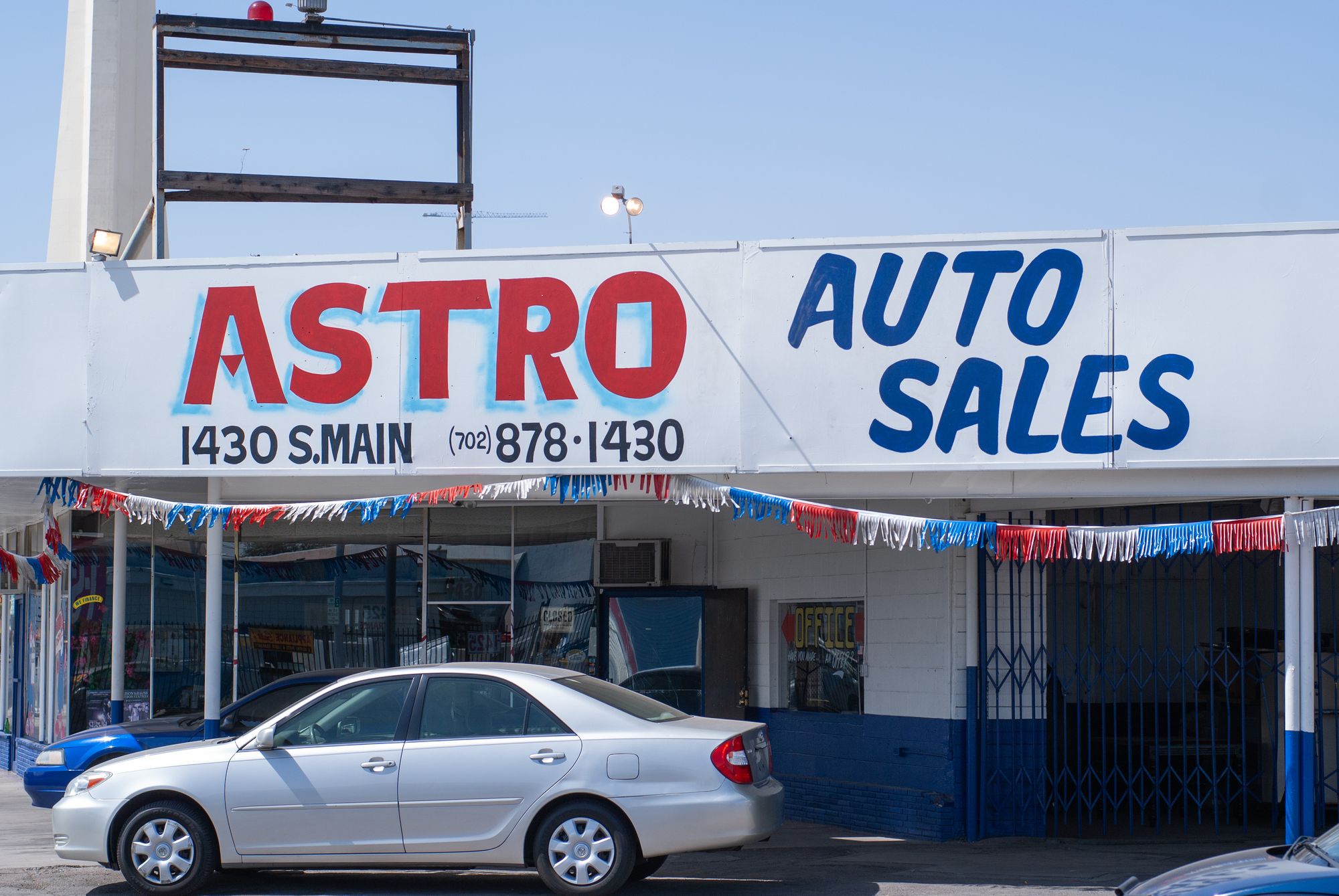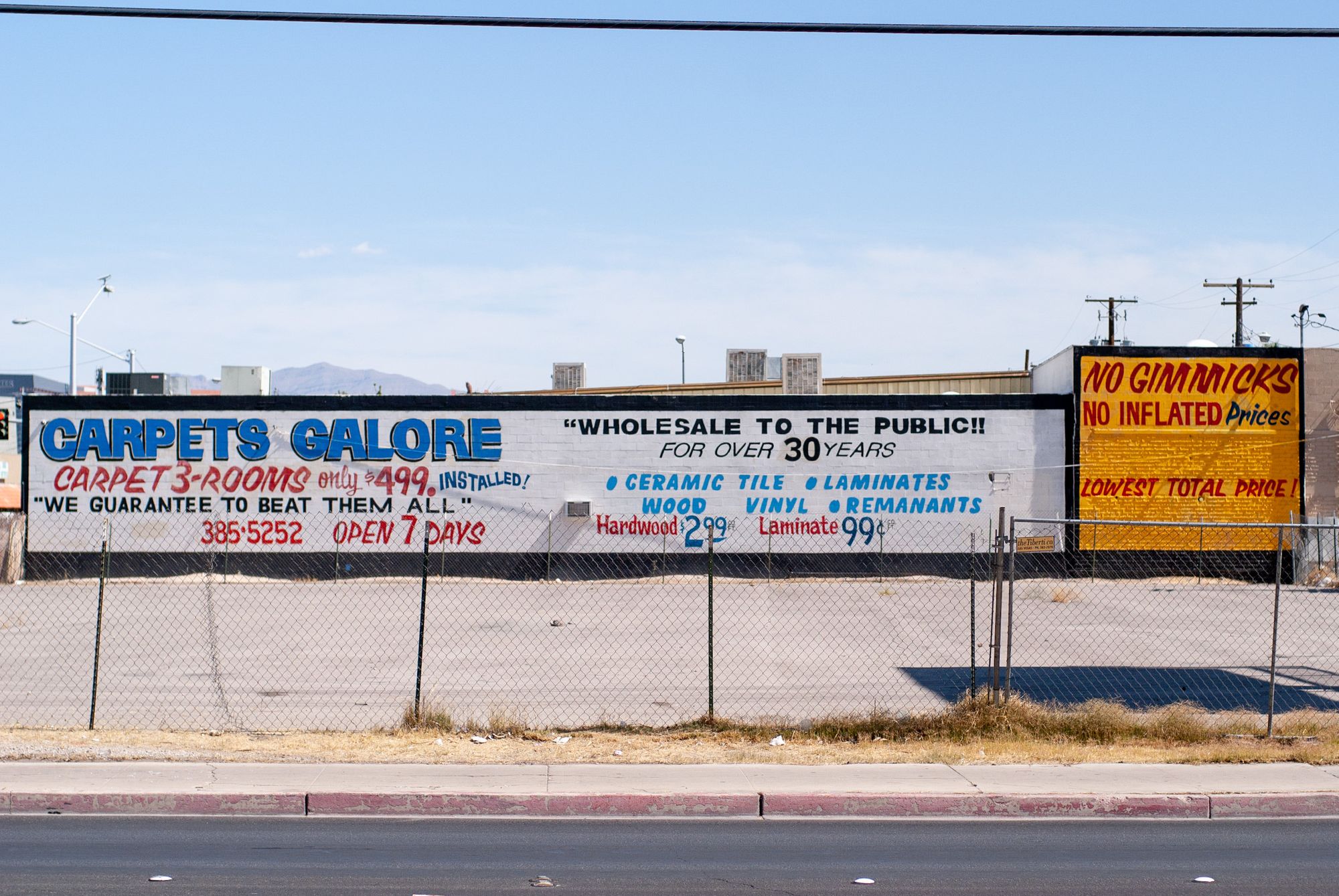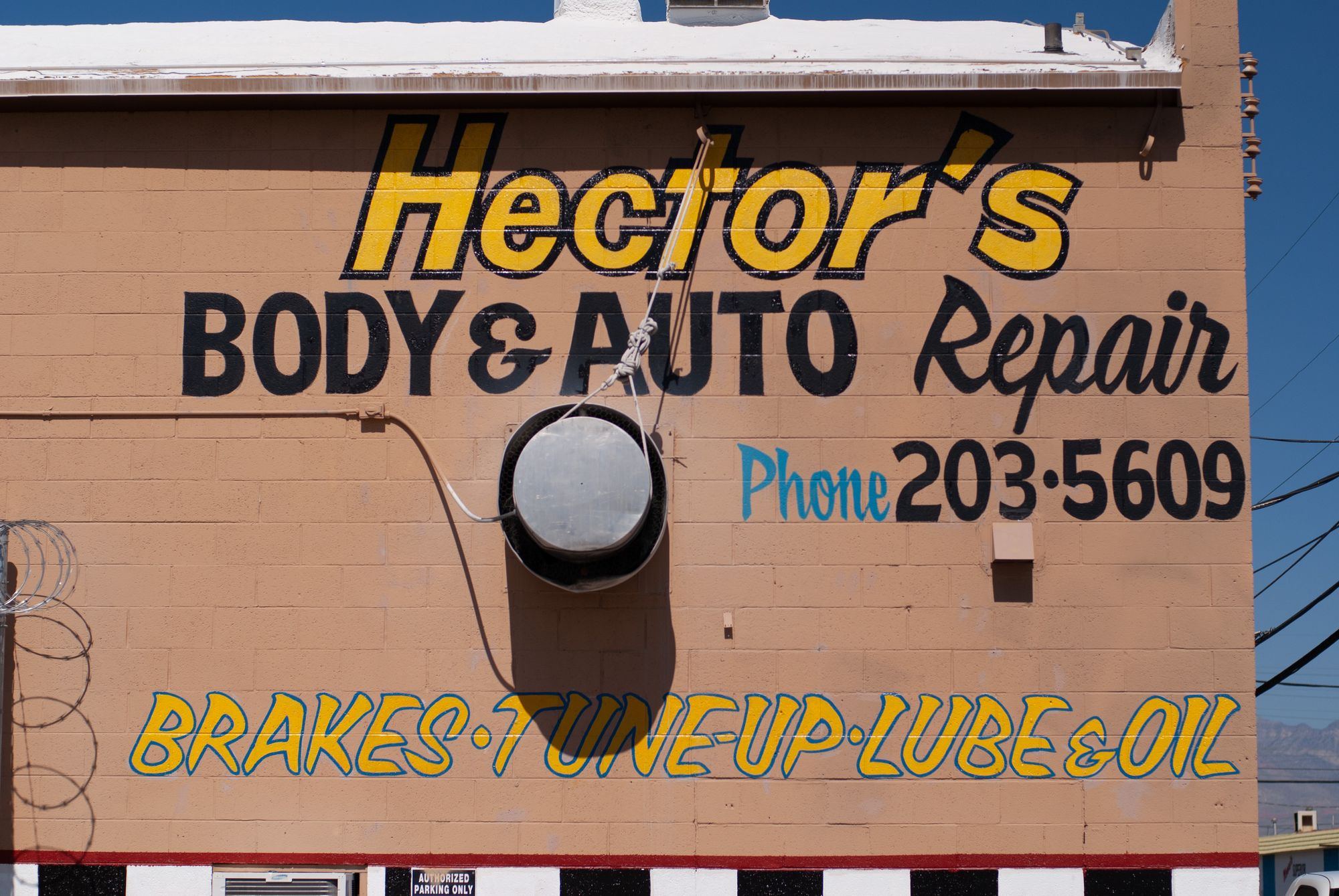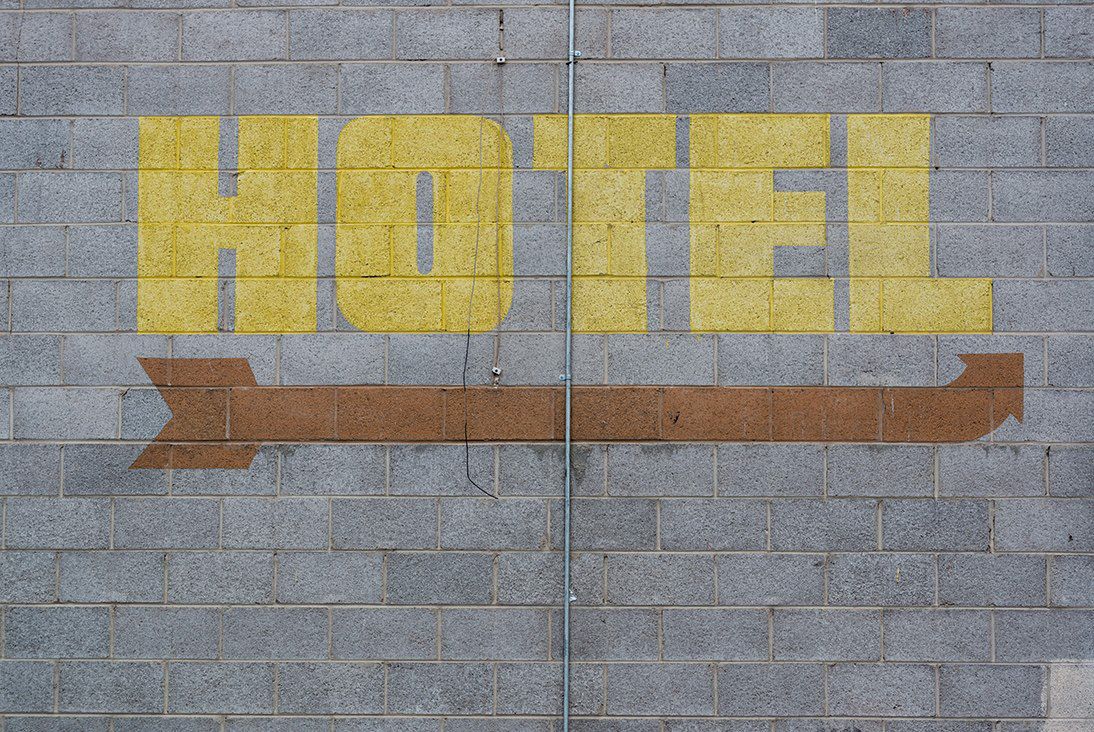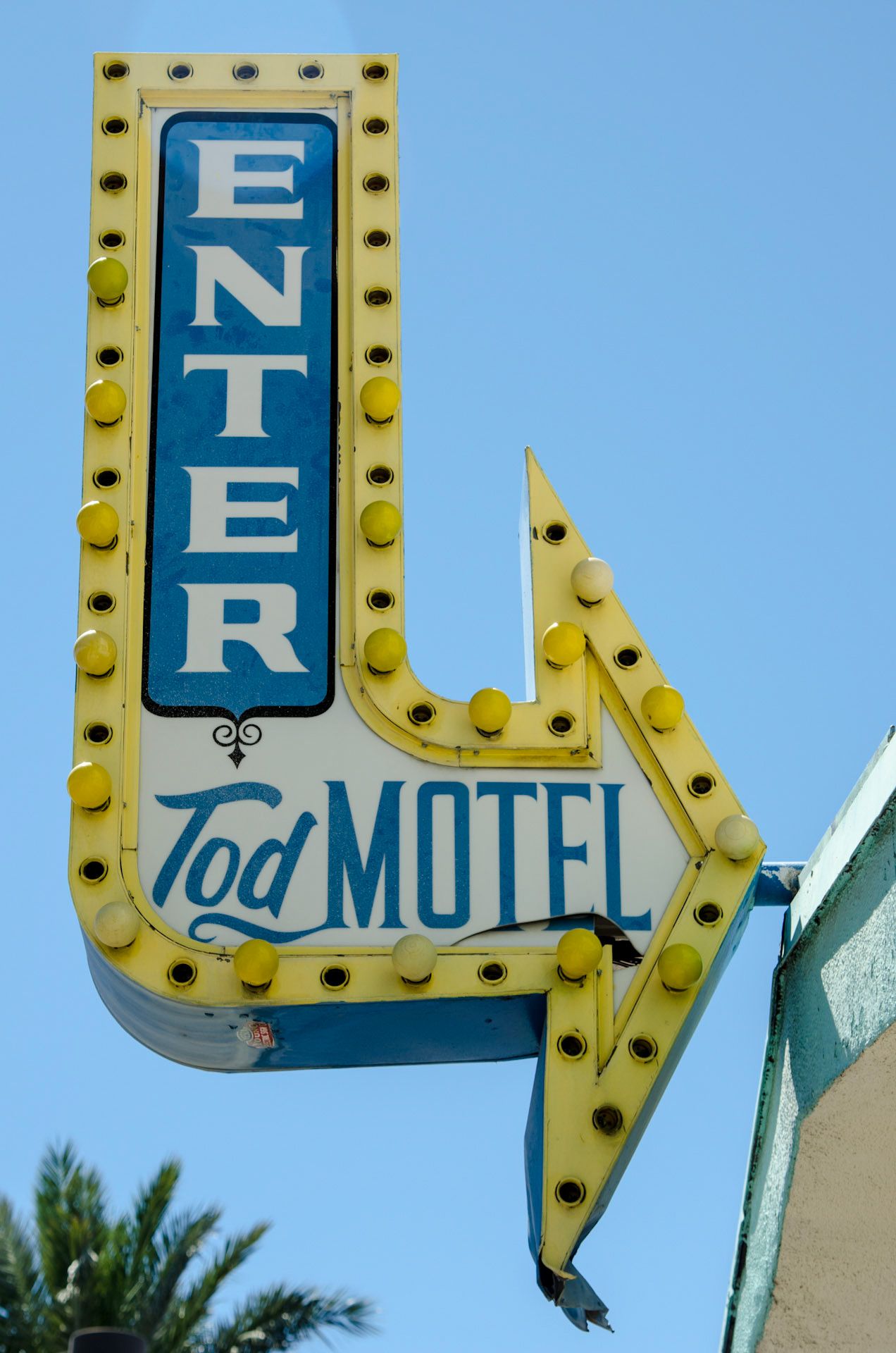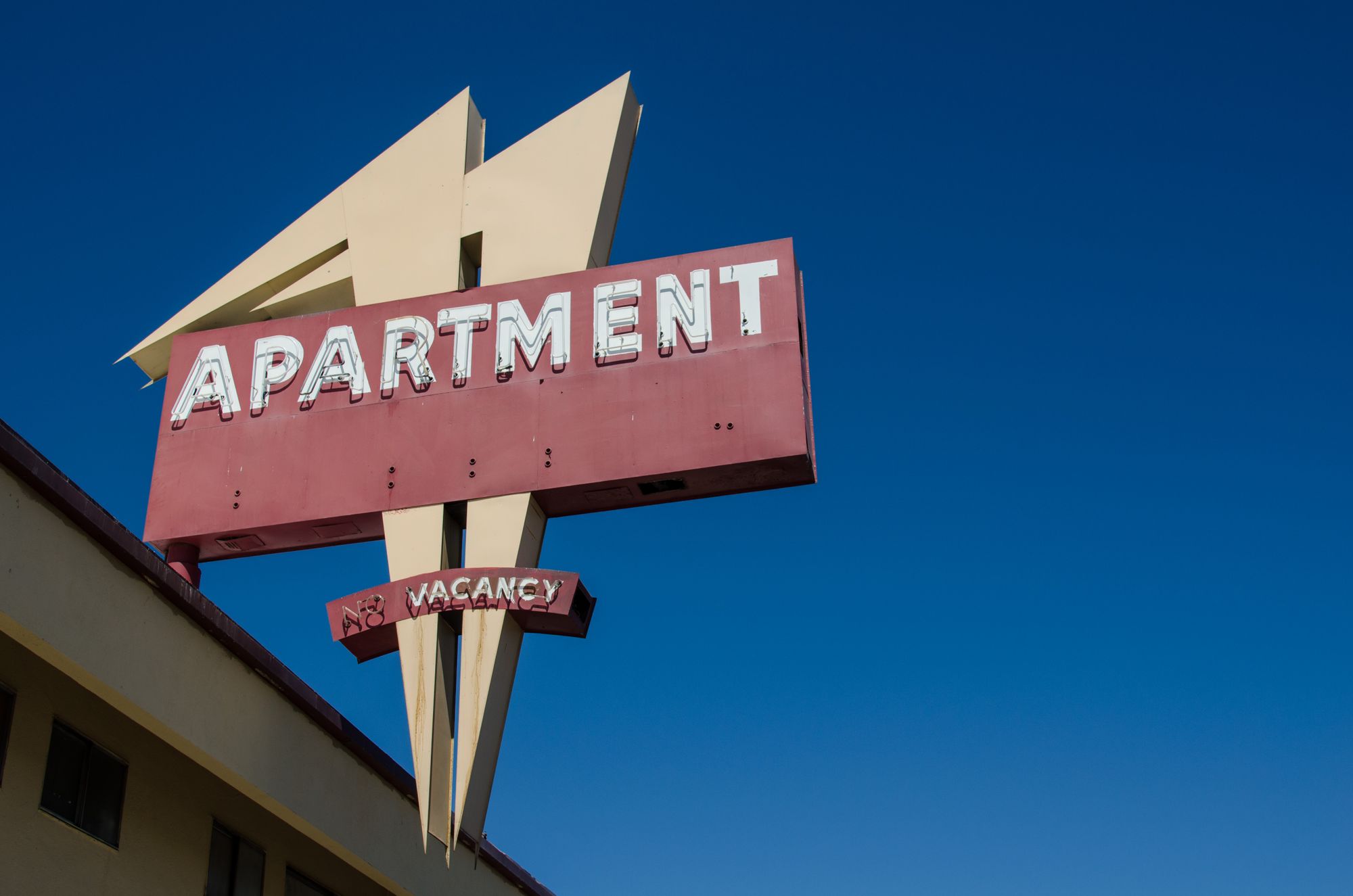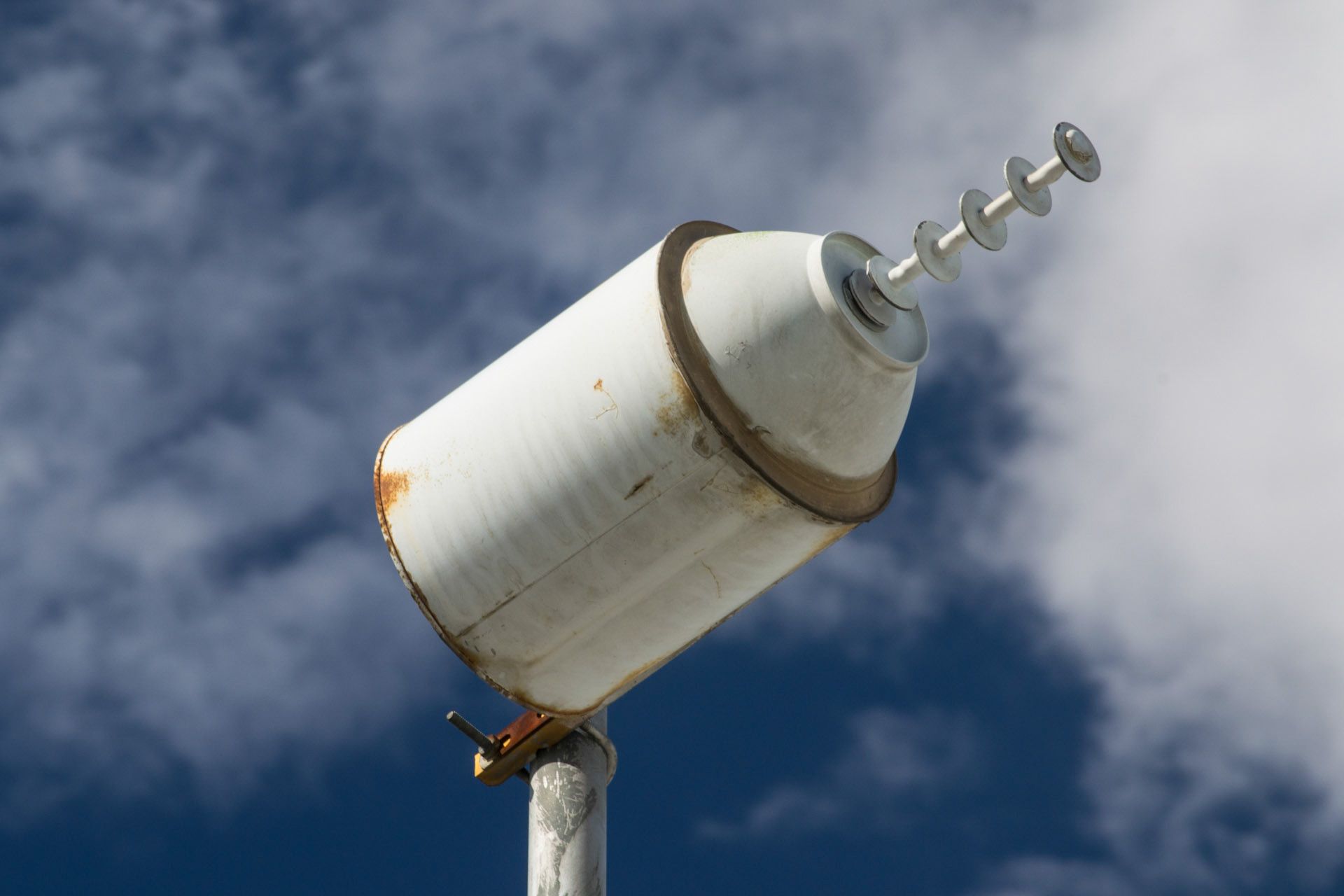 ---
Gateway District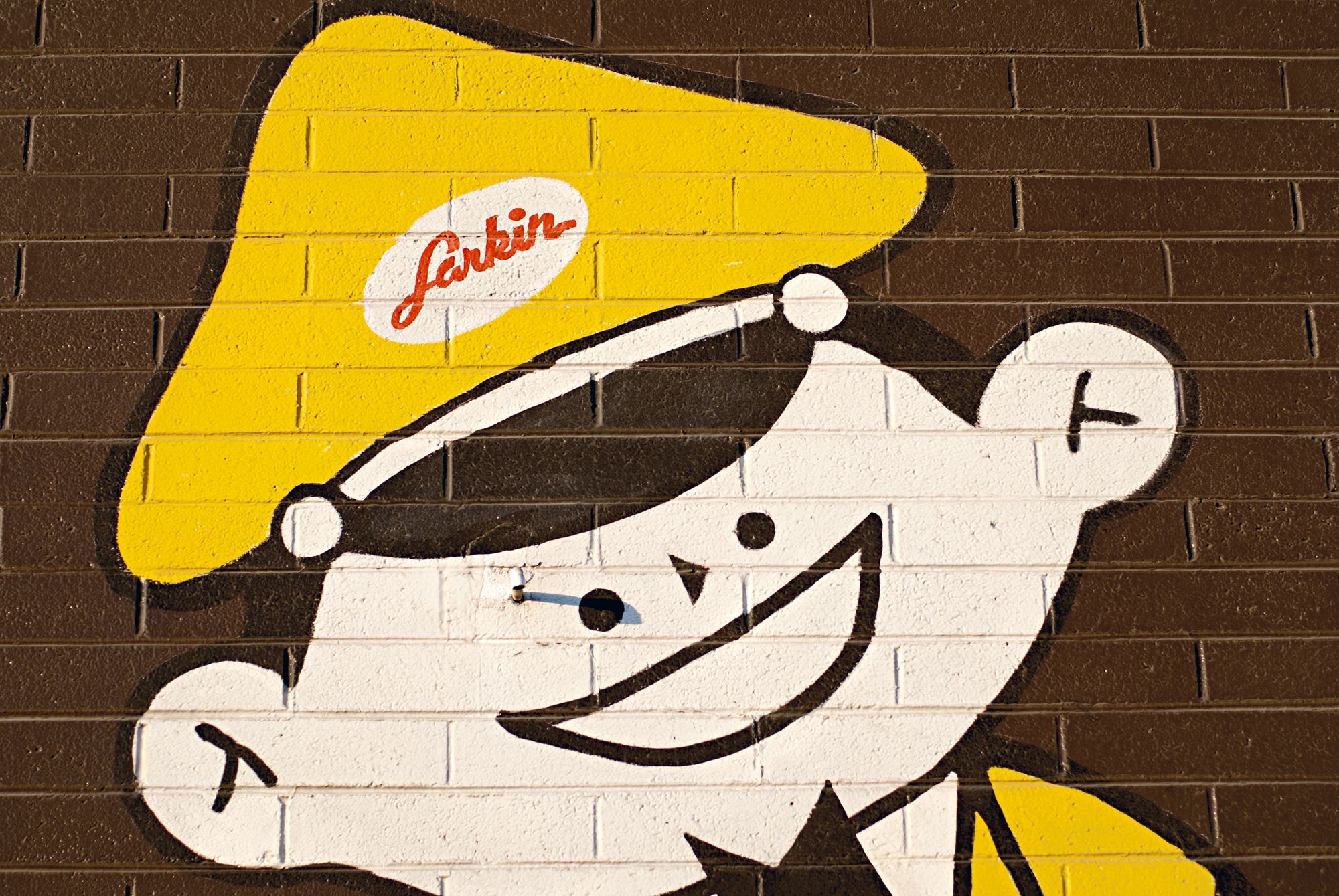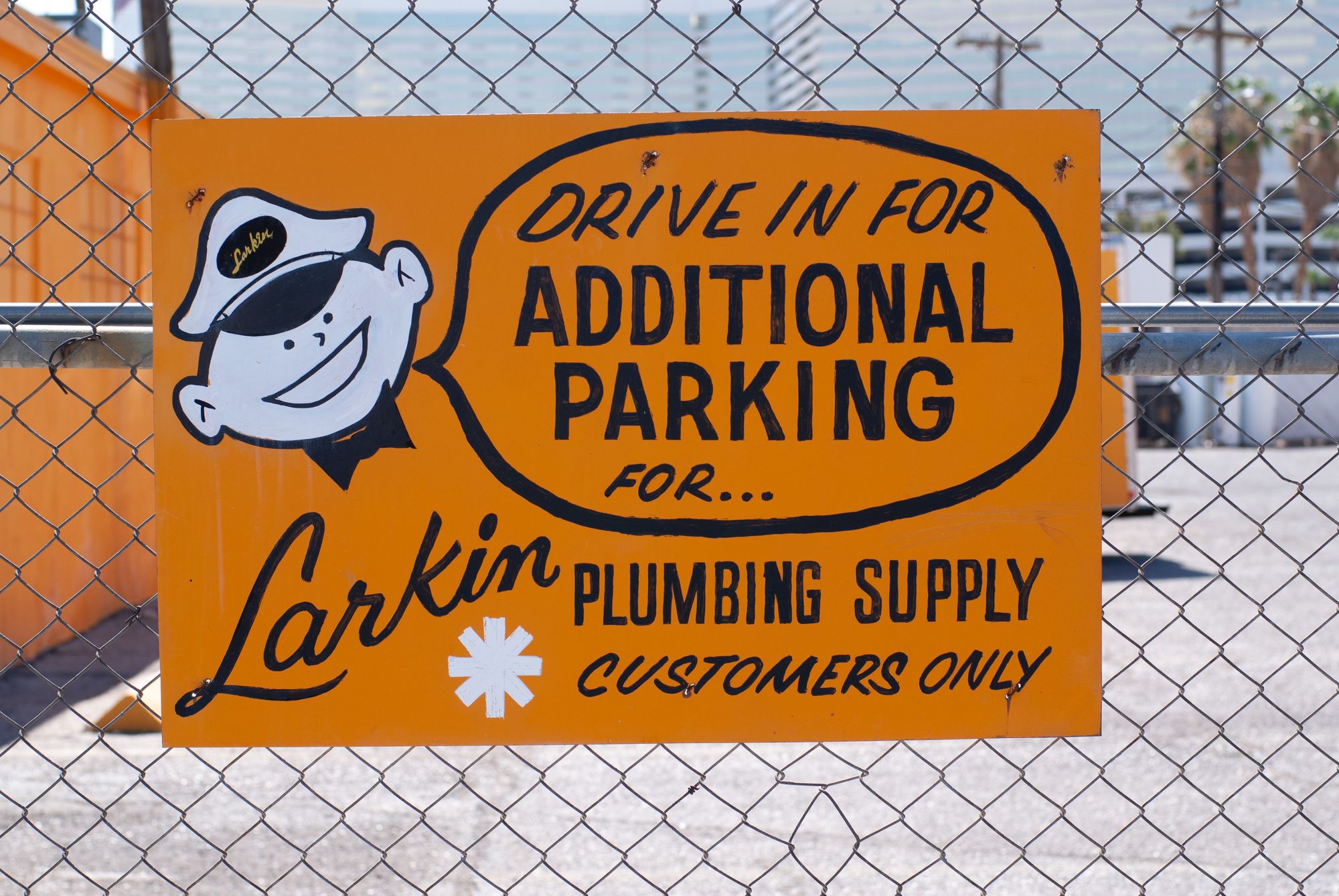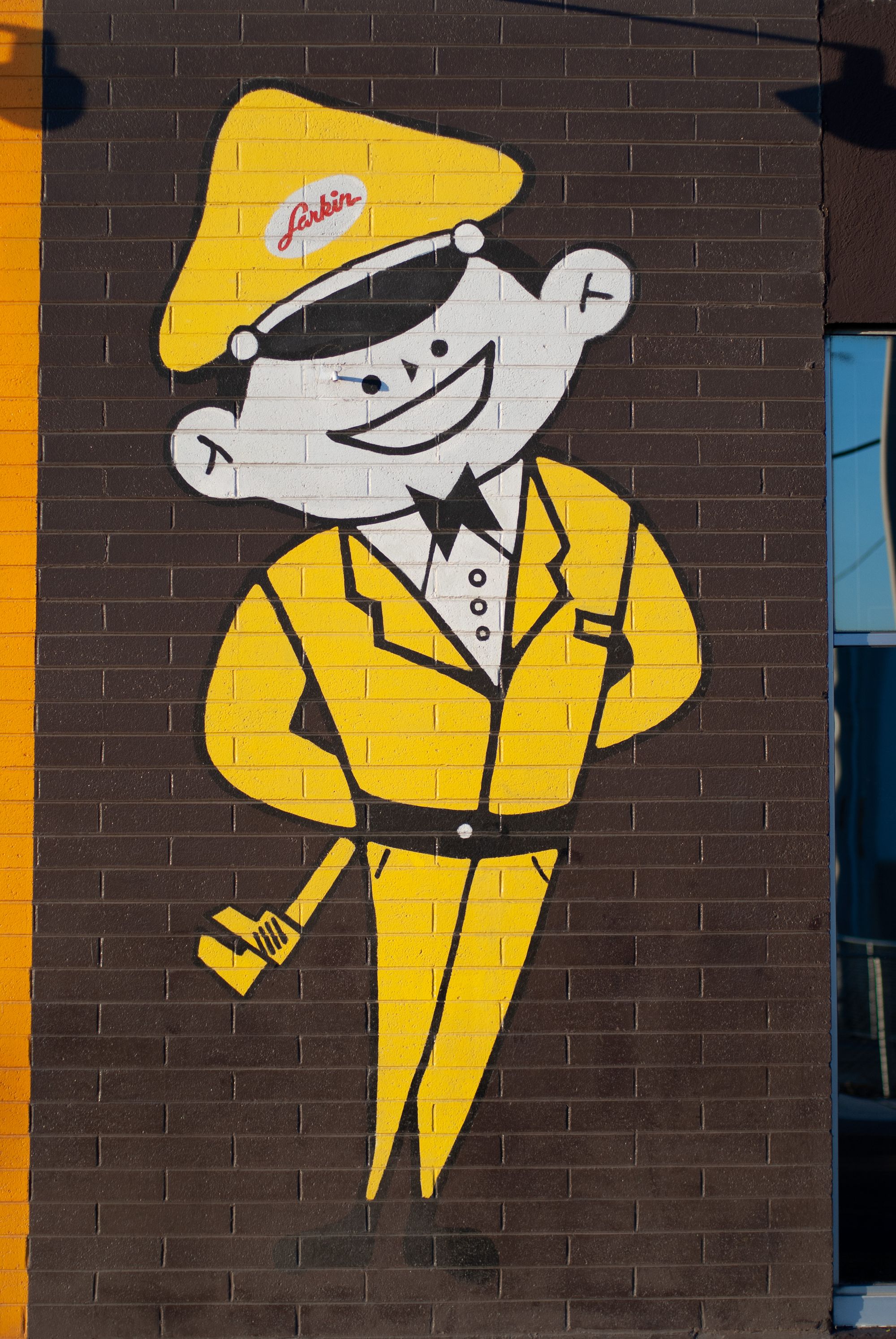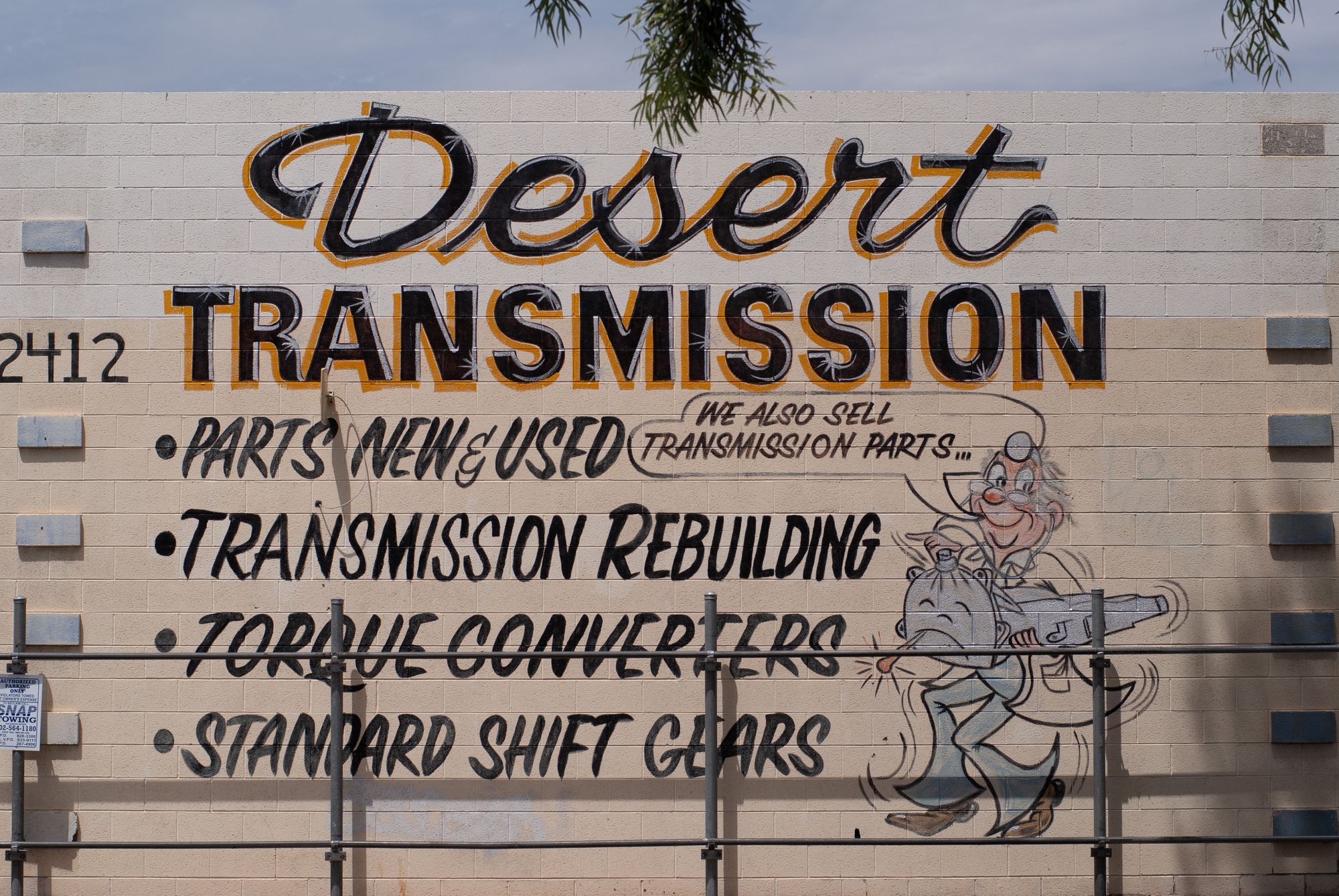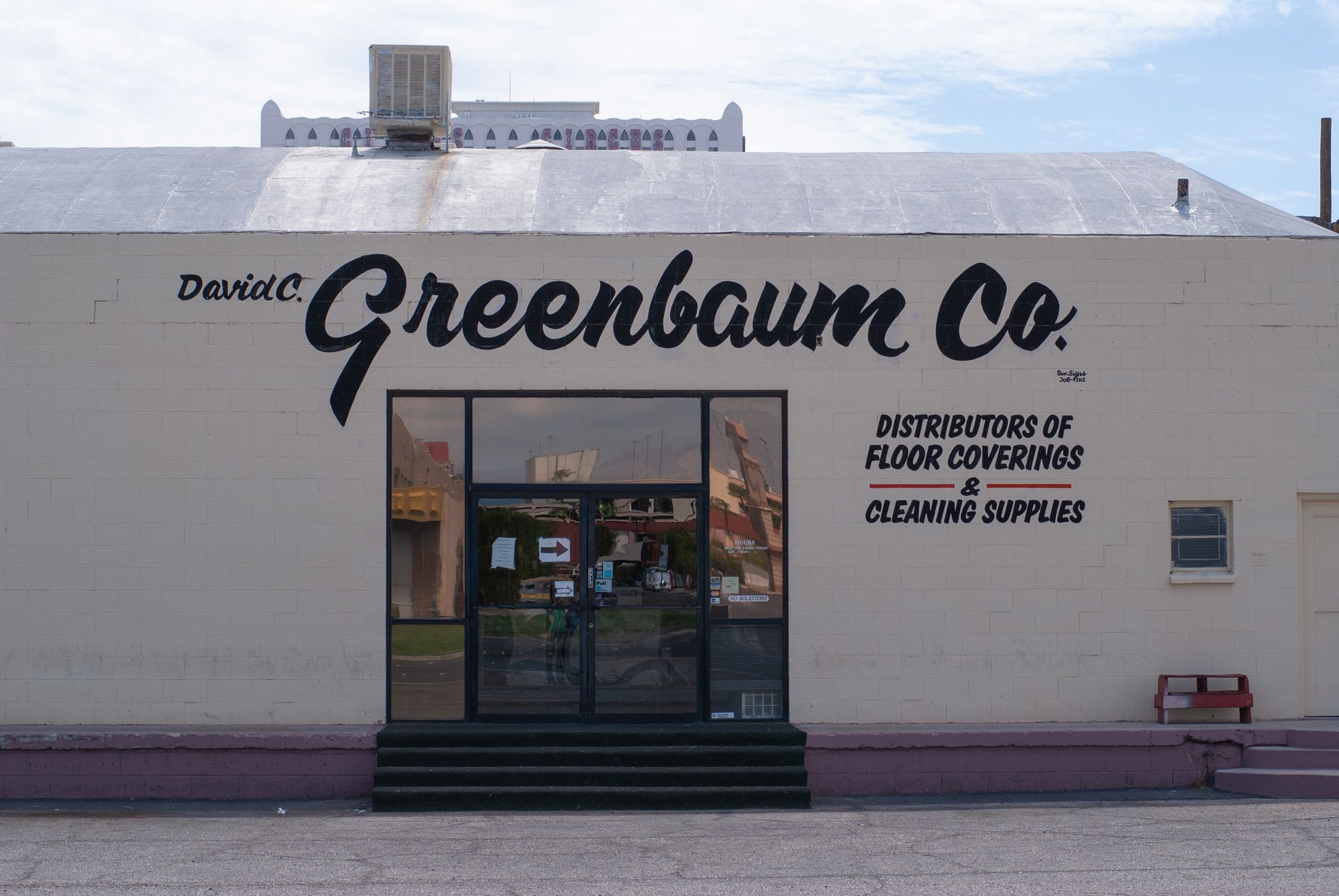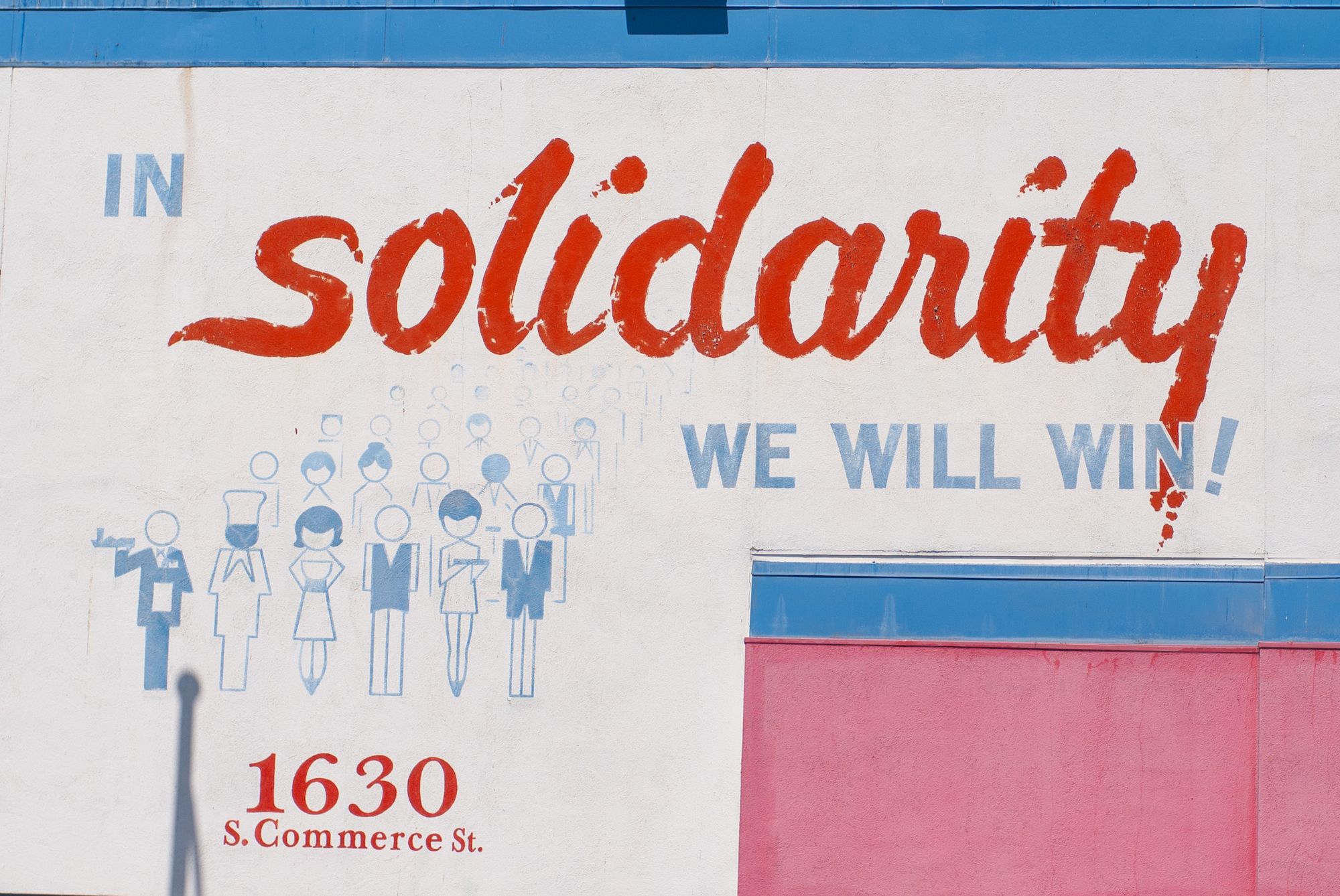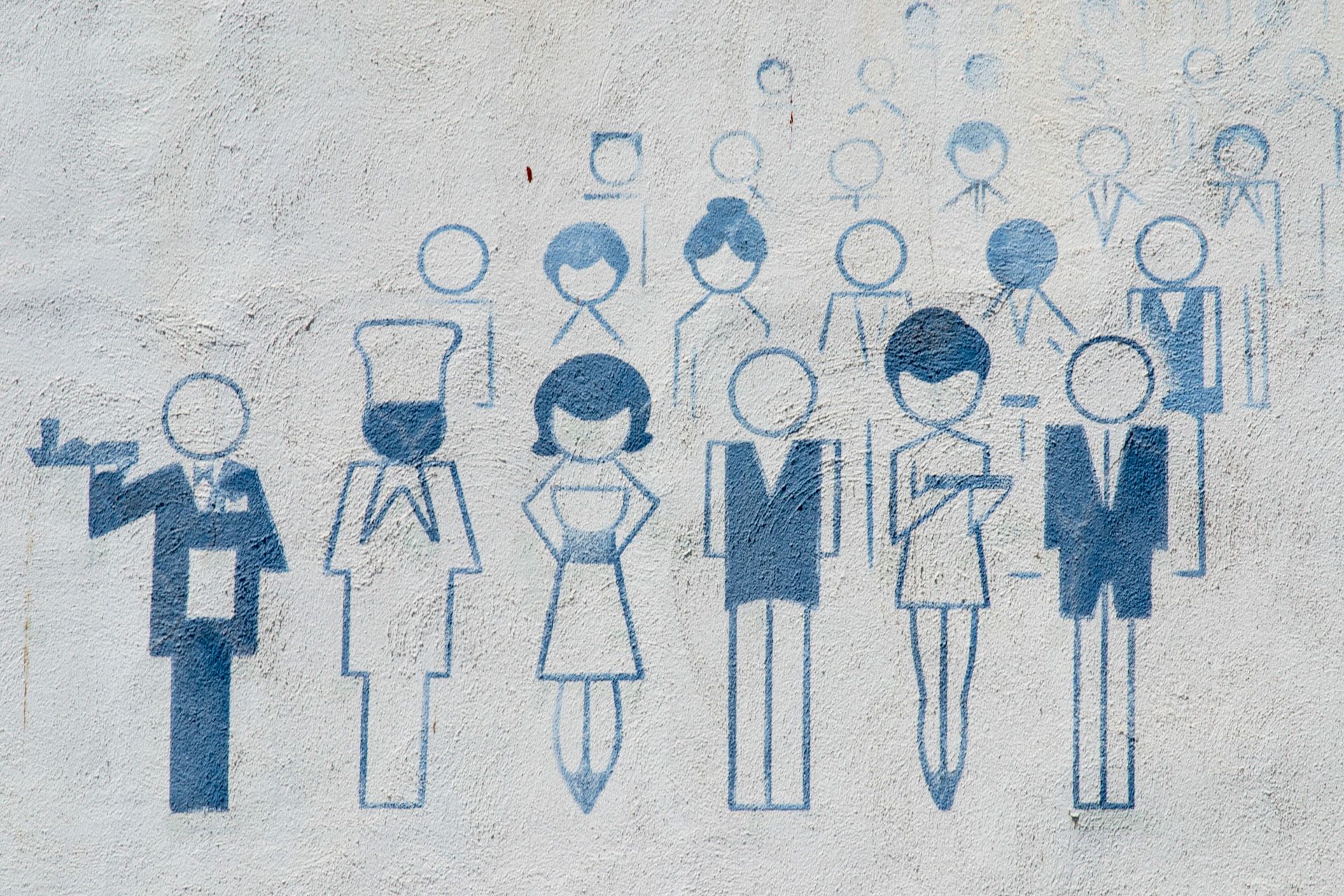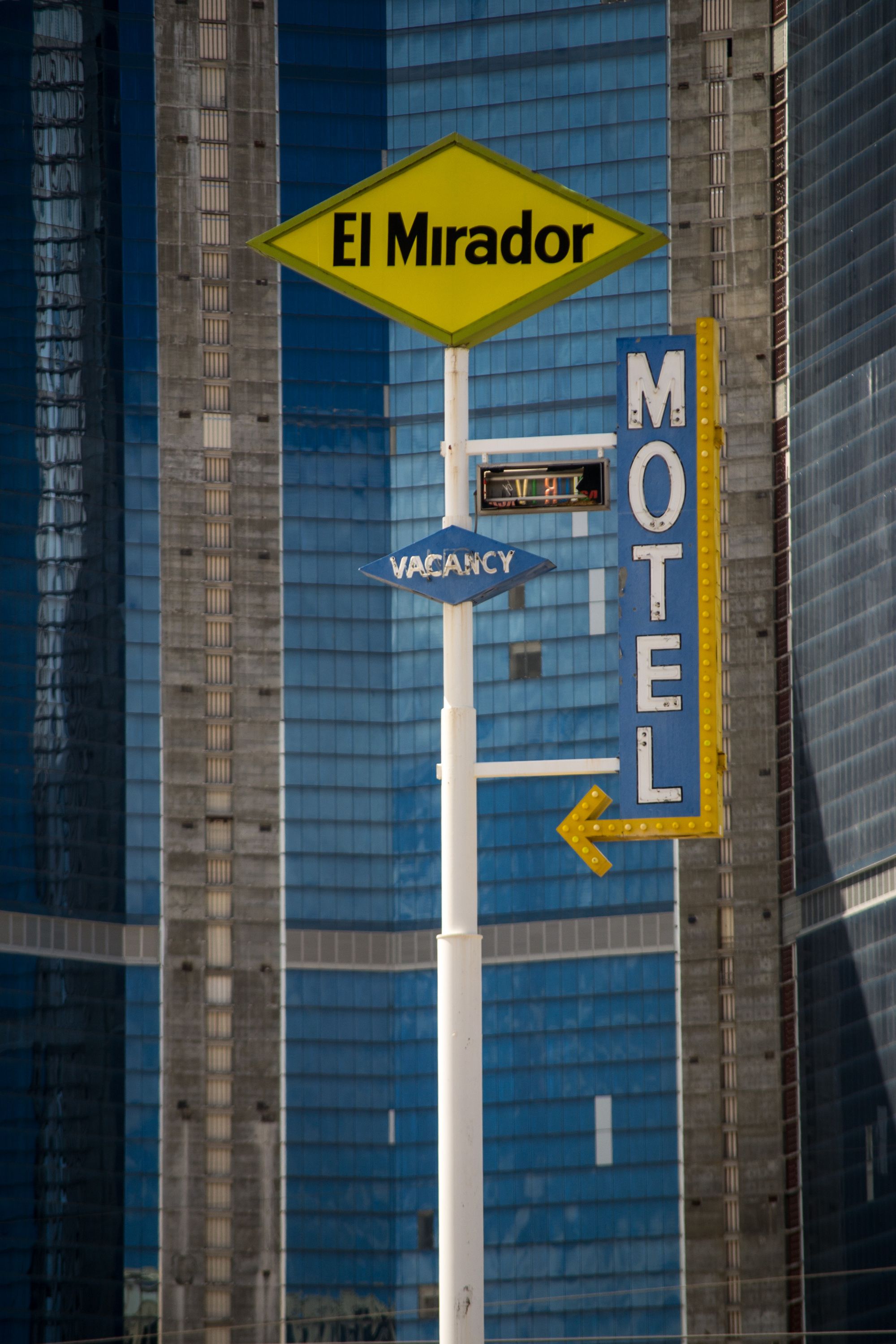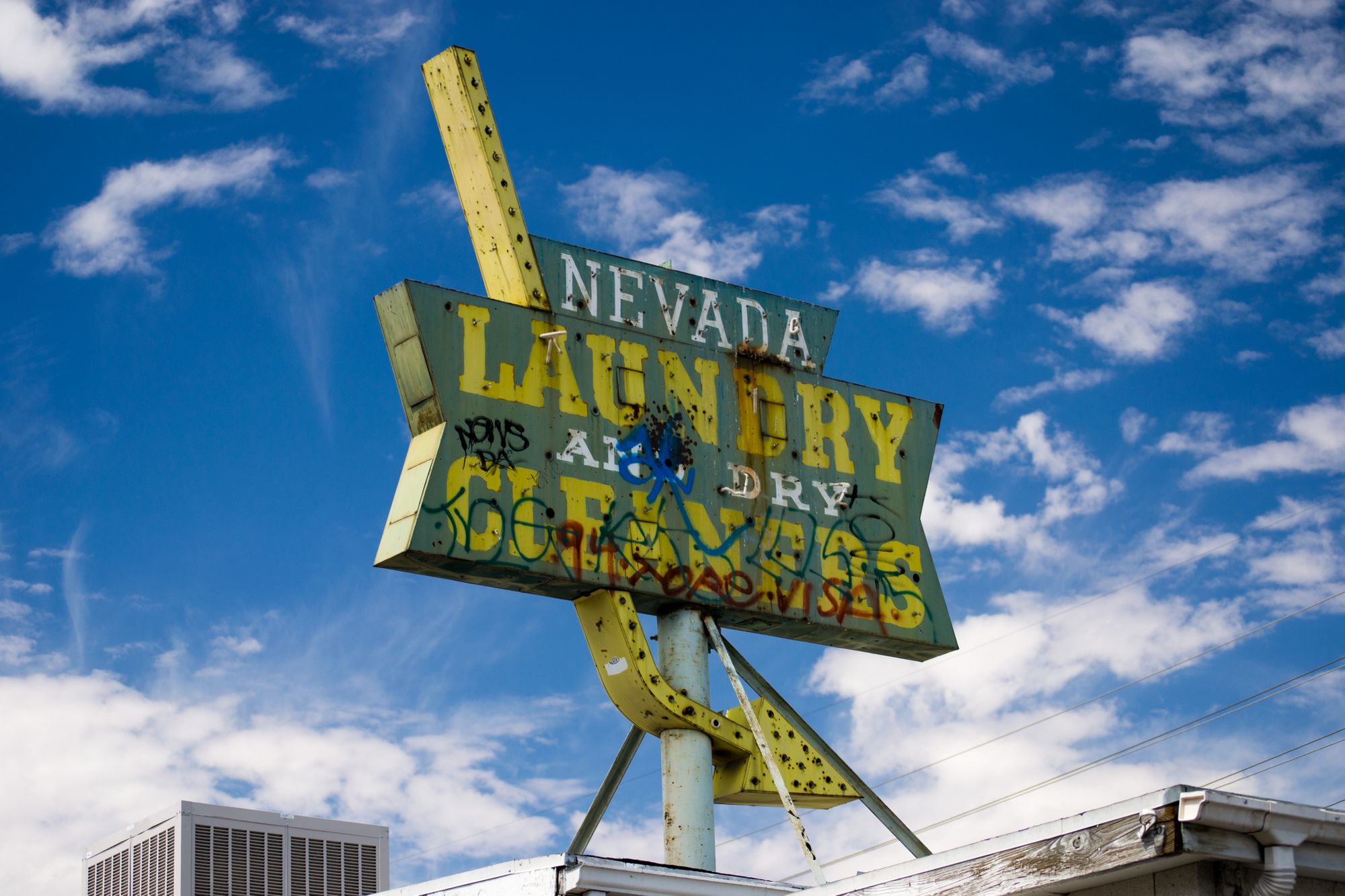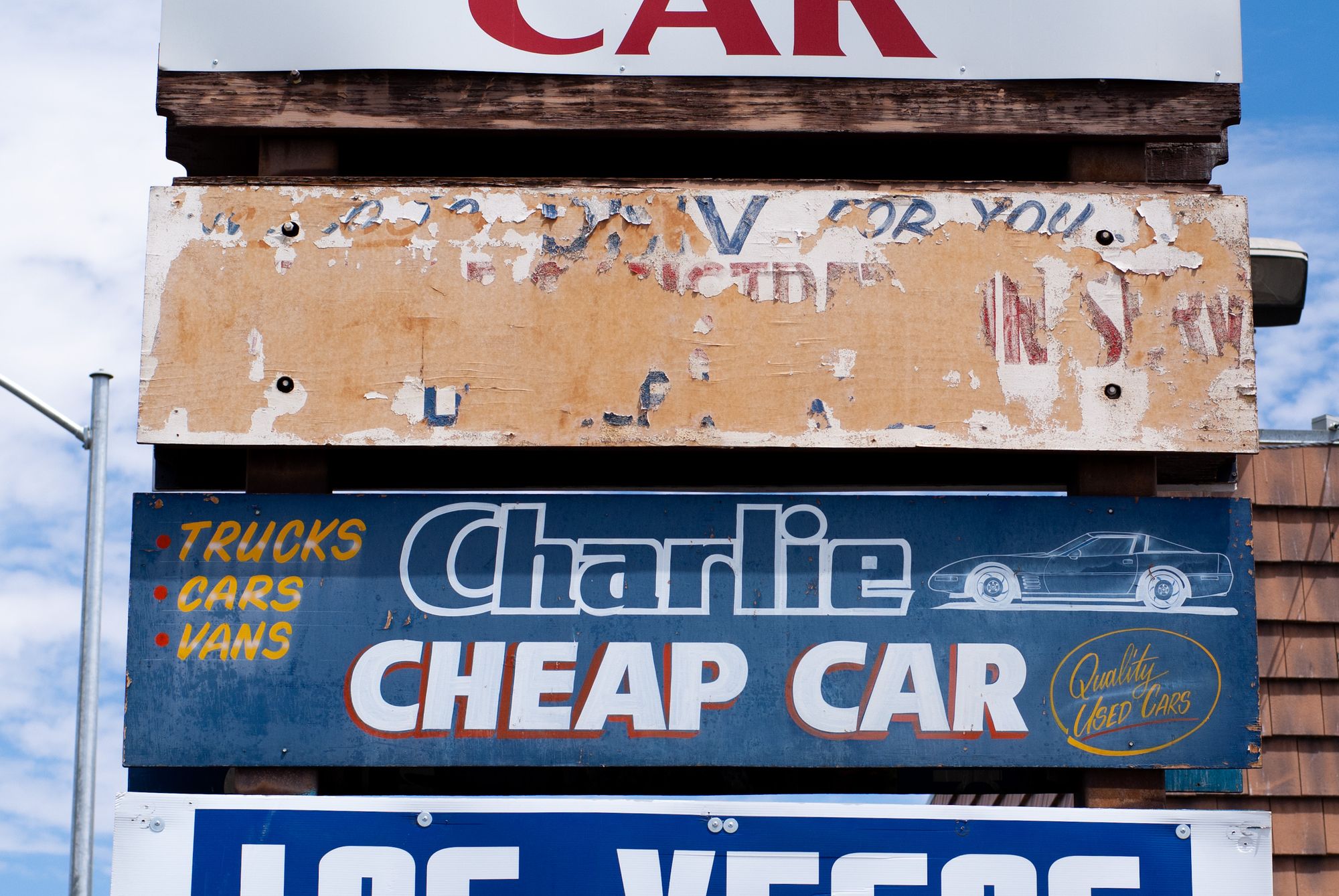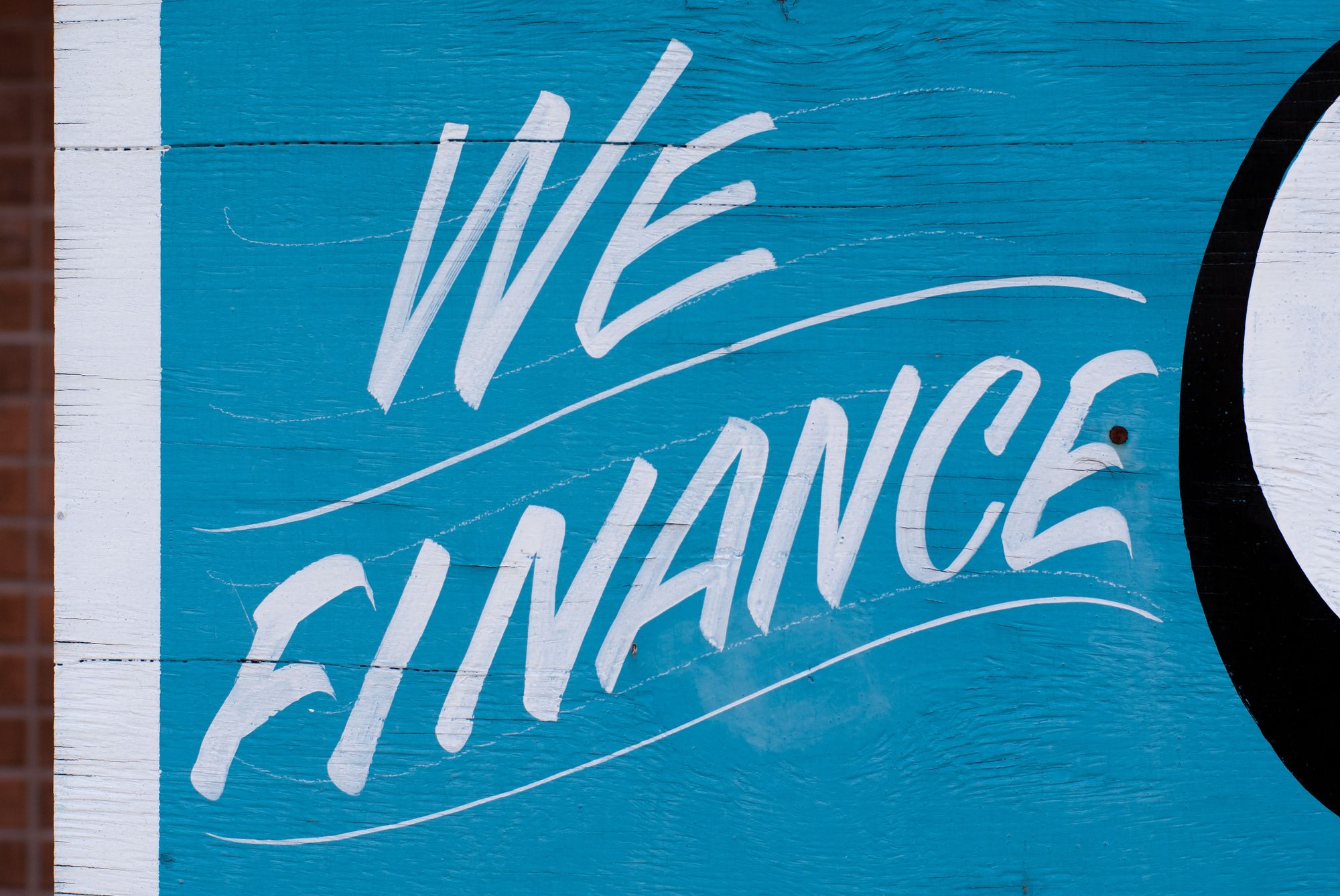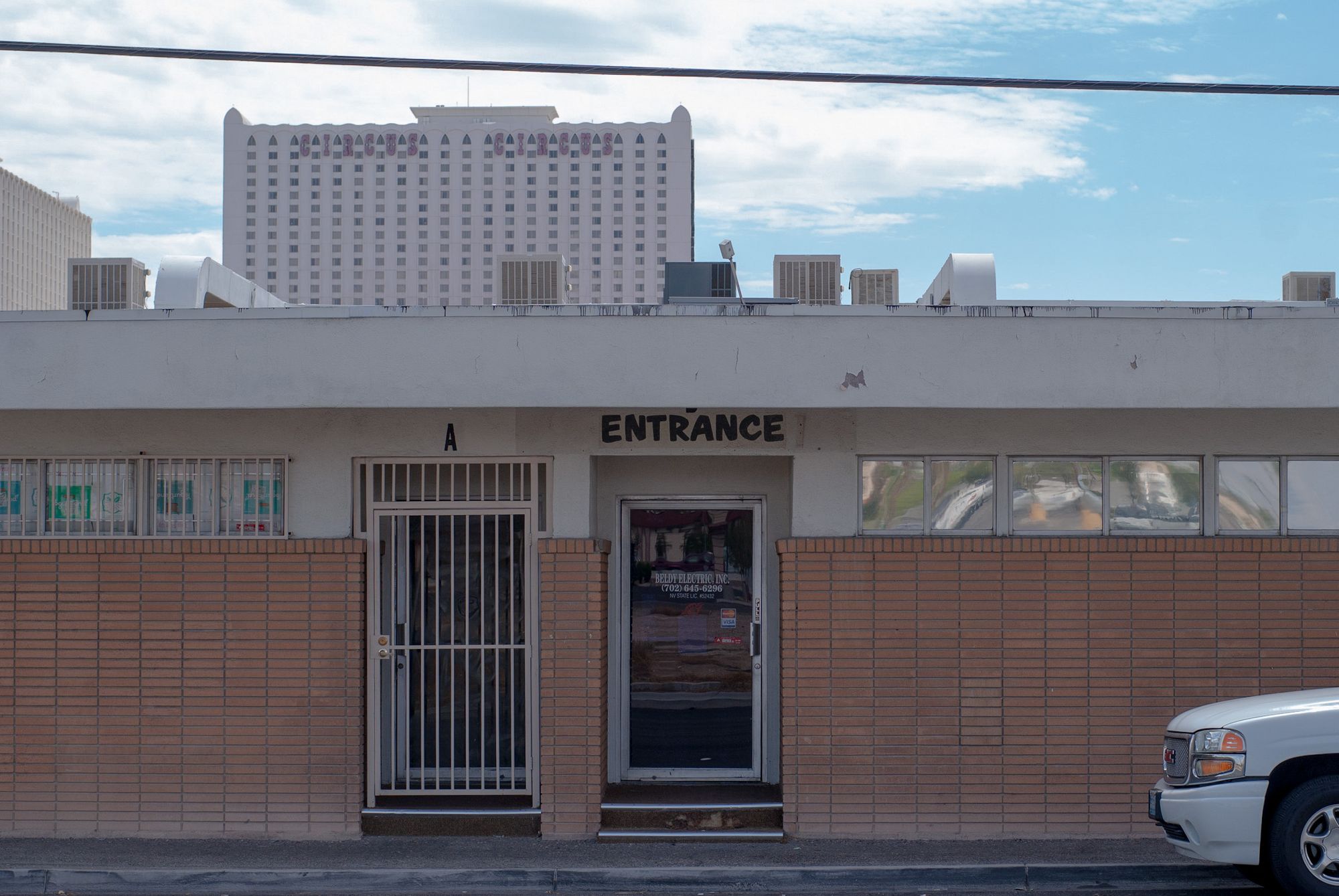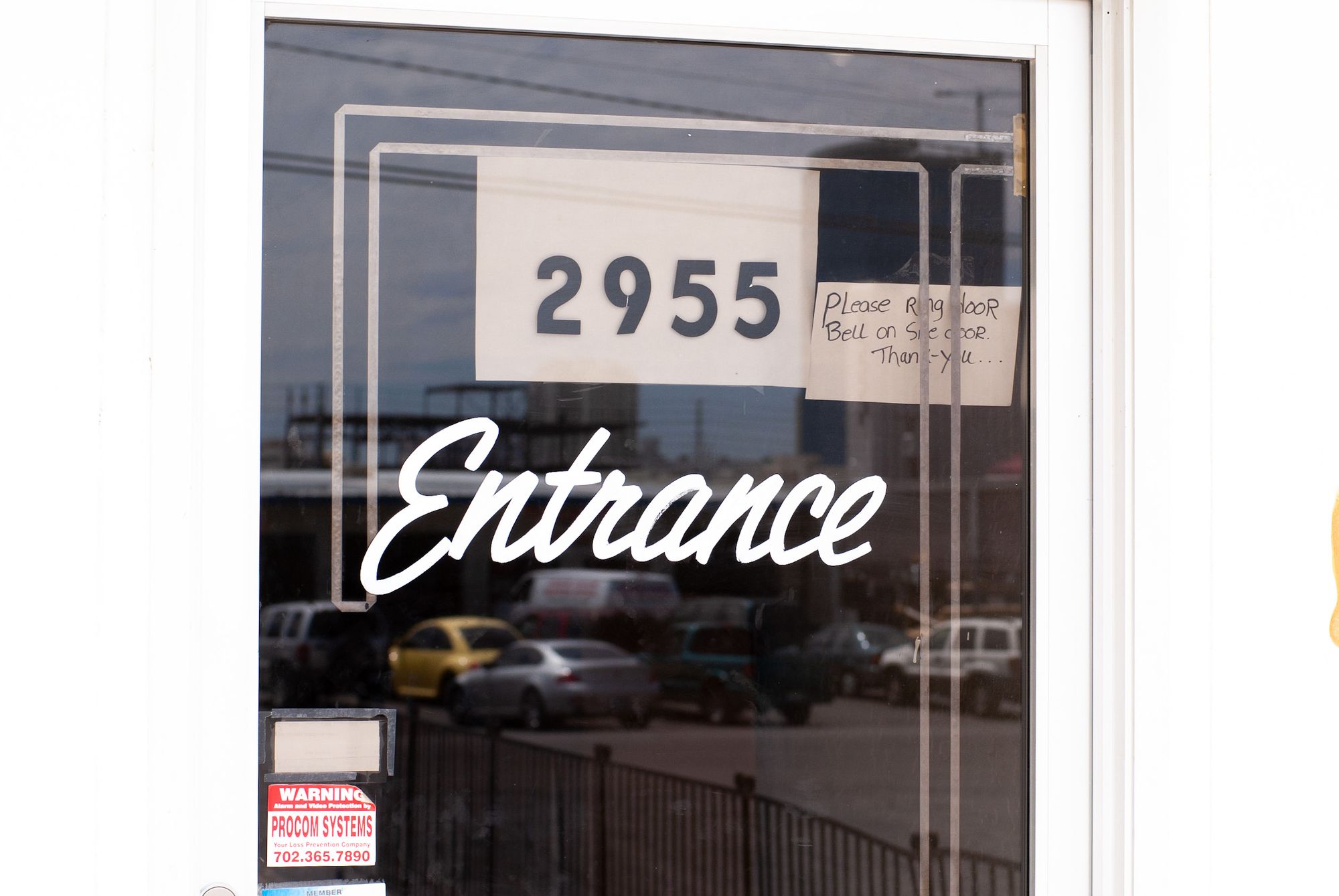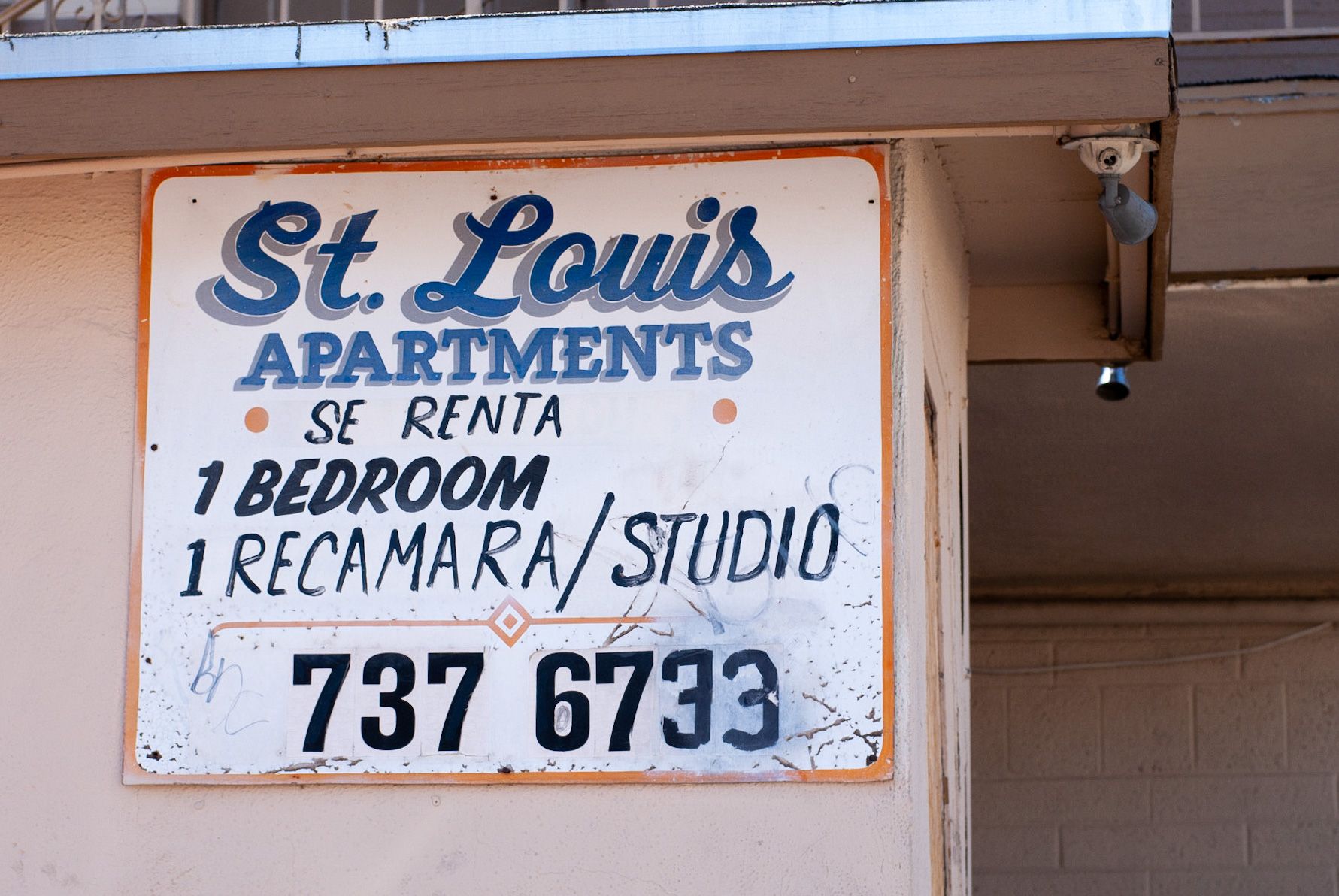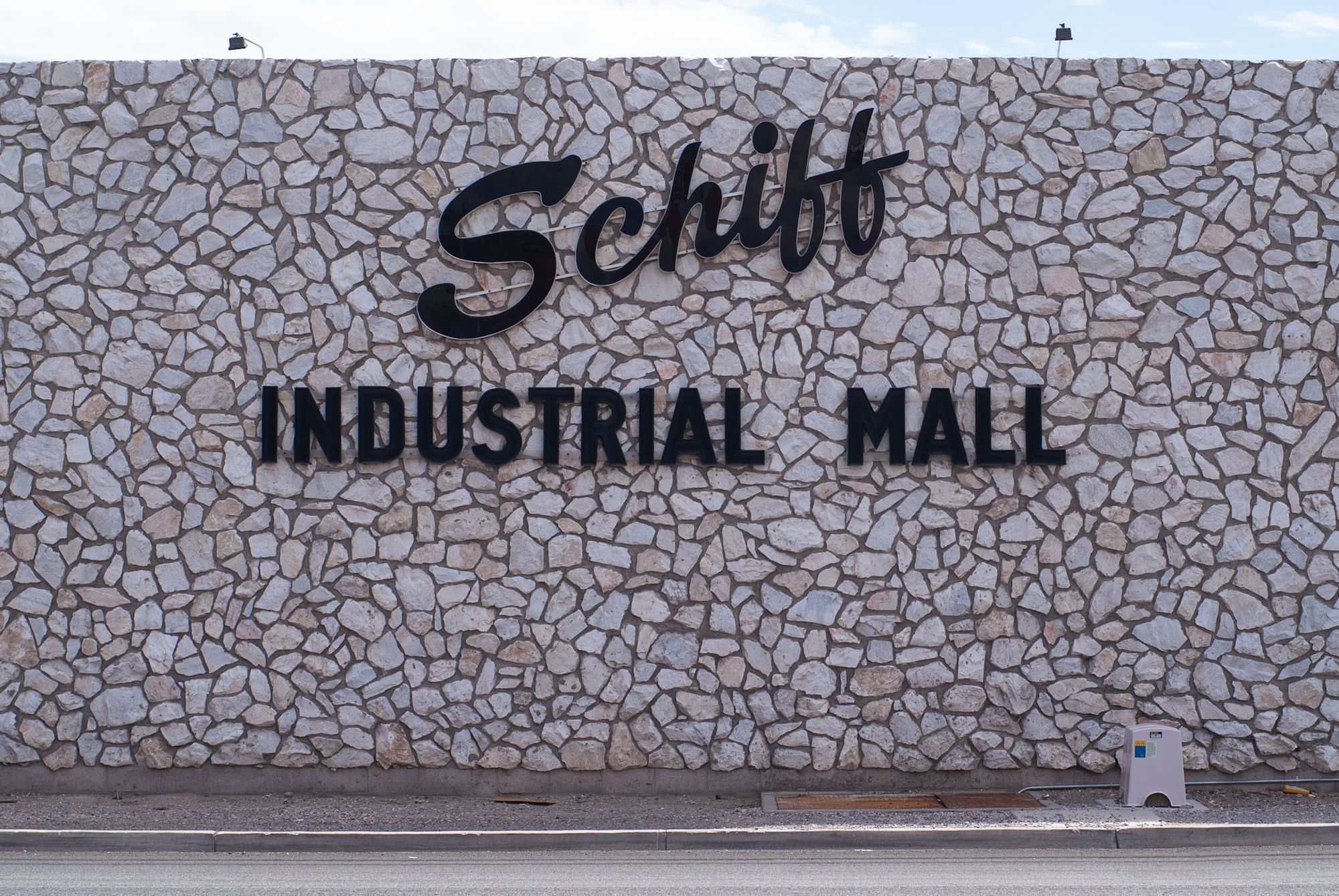 ---
Historic Westside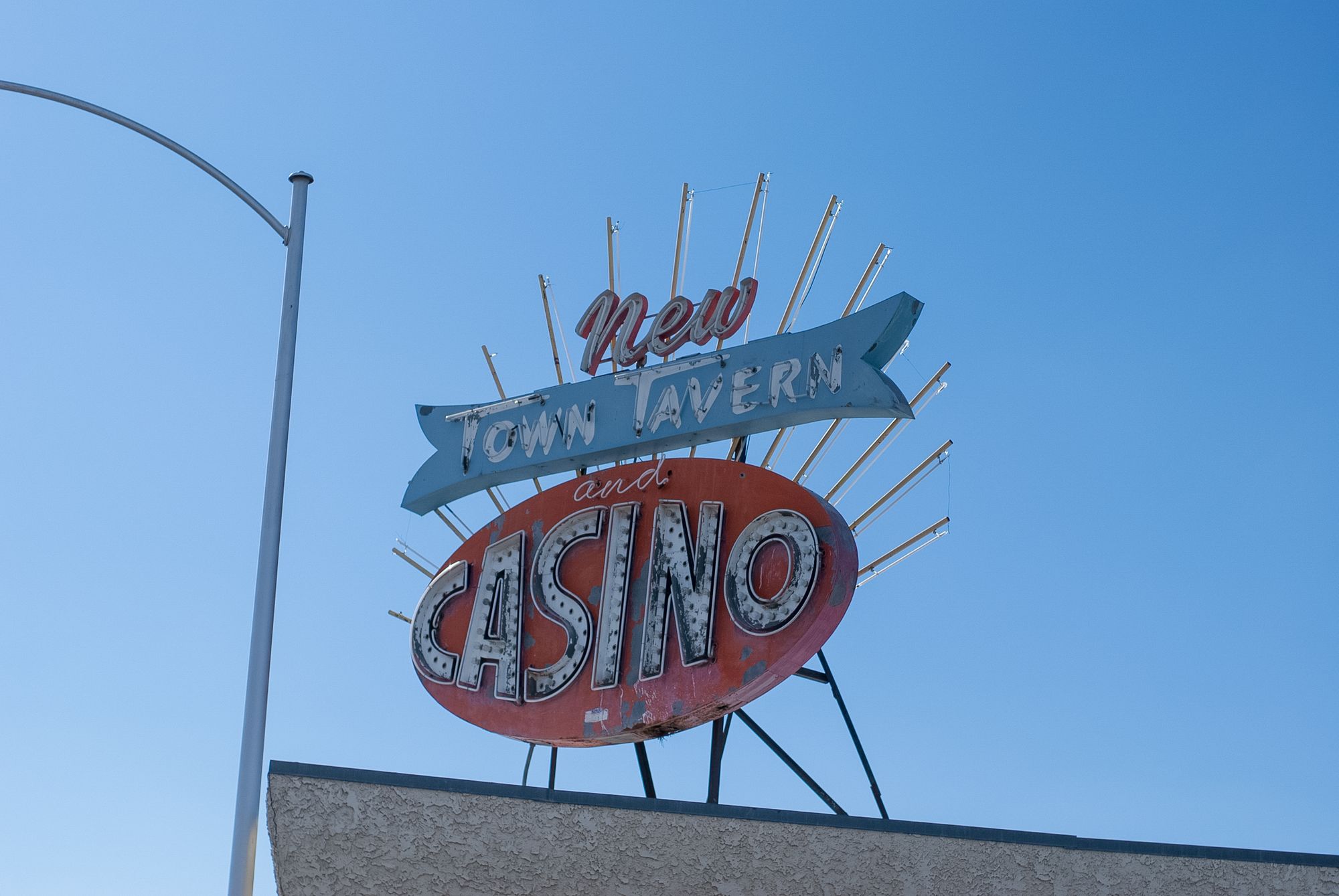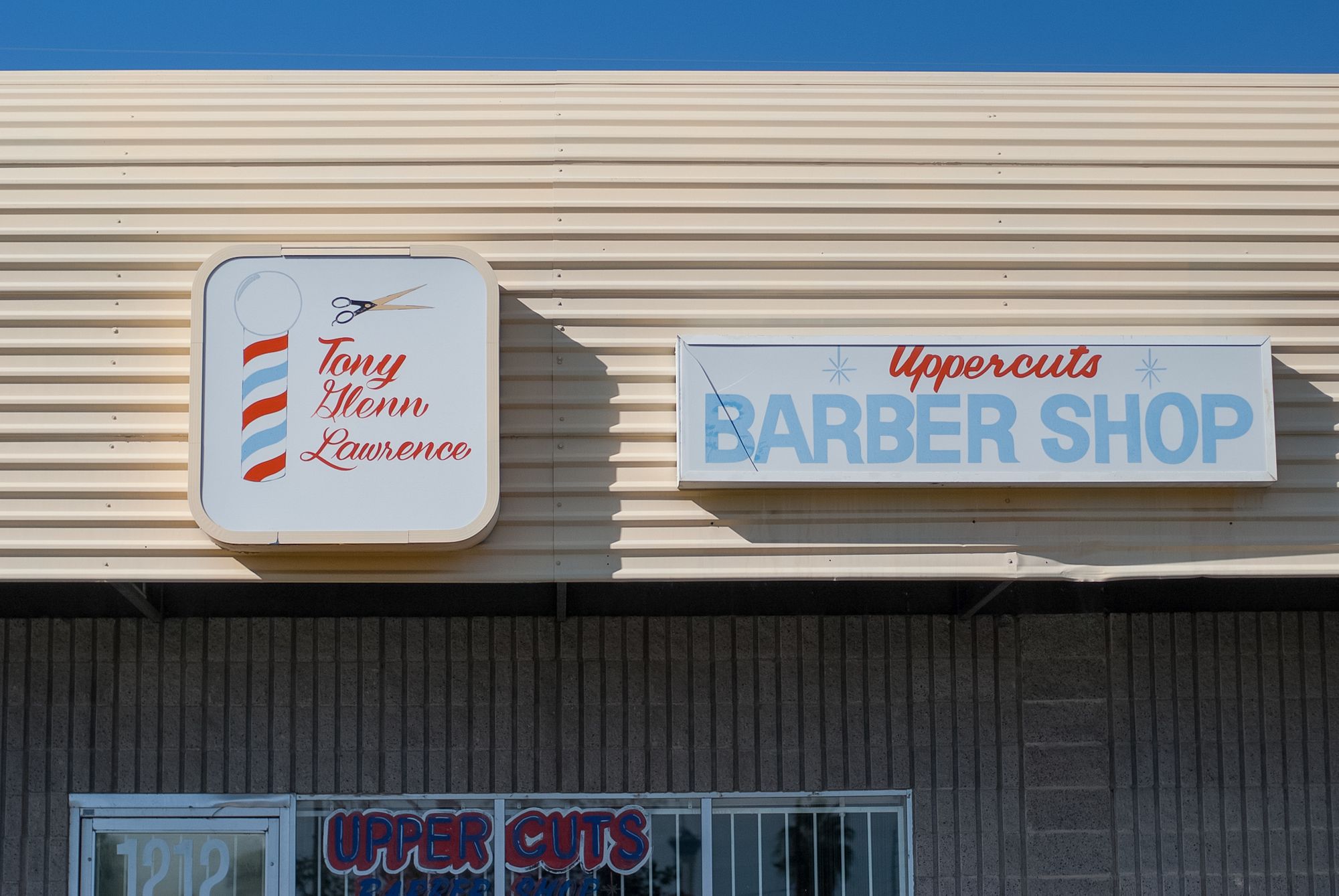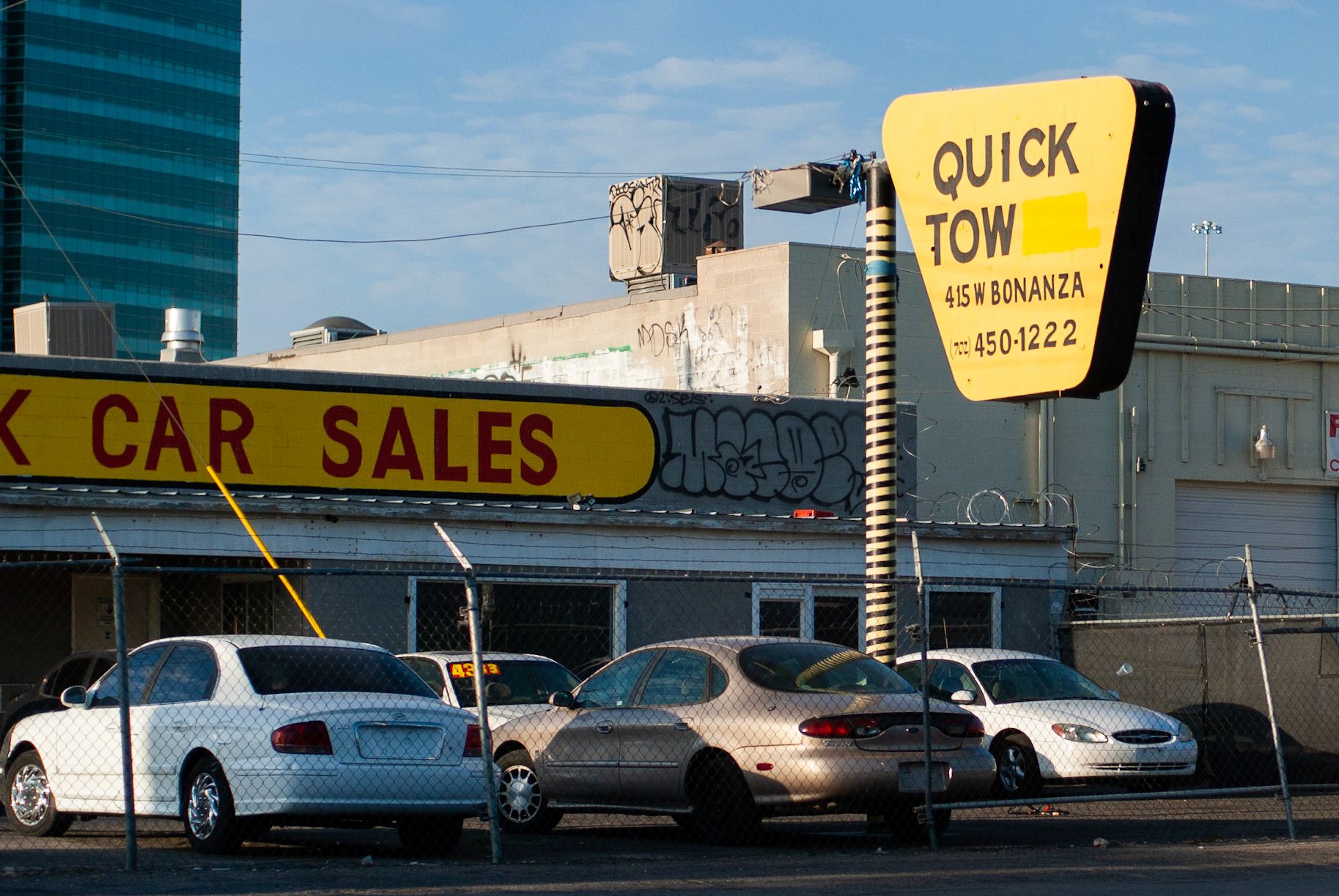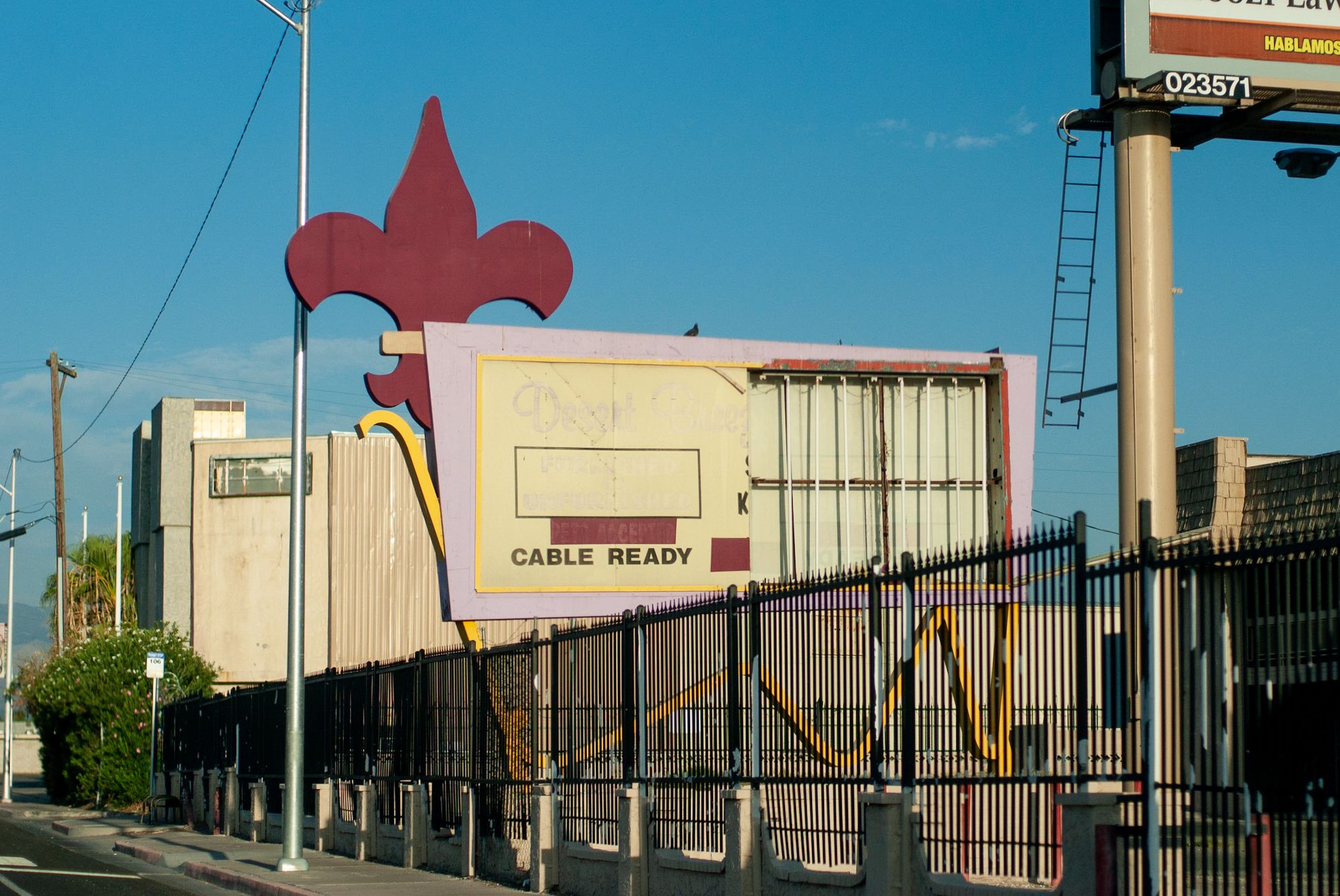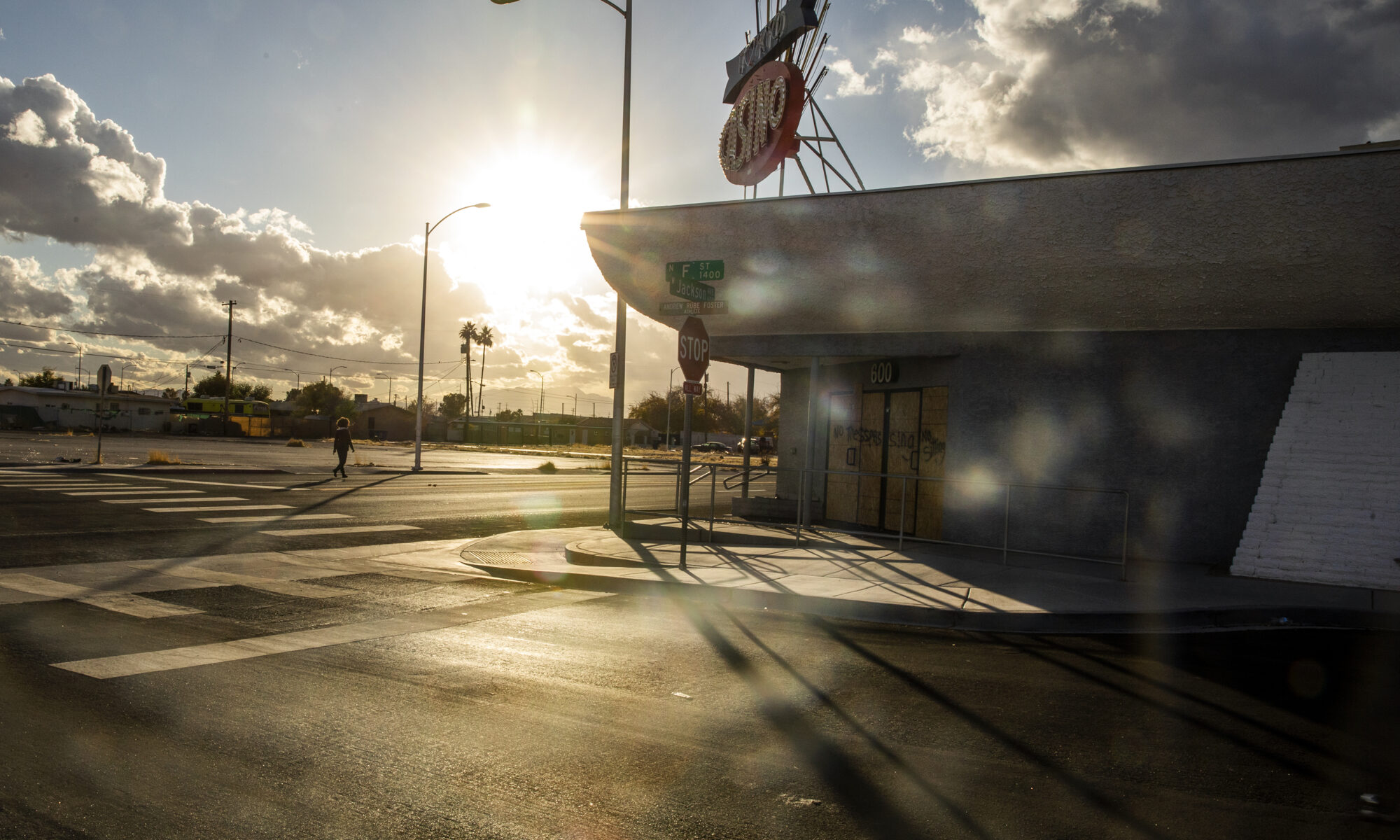 ---
North Las Vegas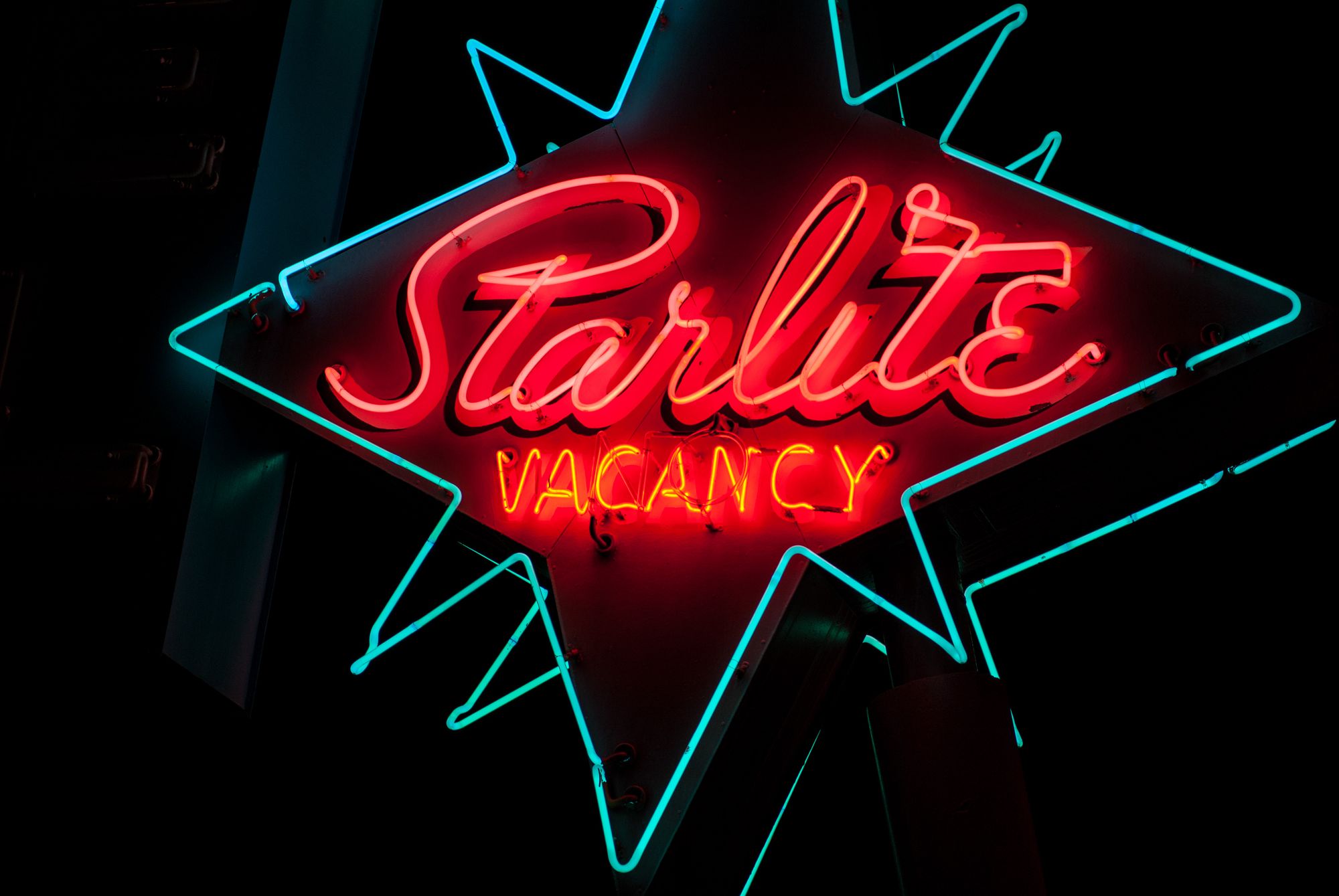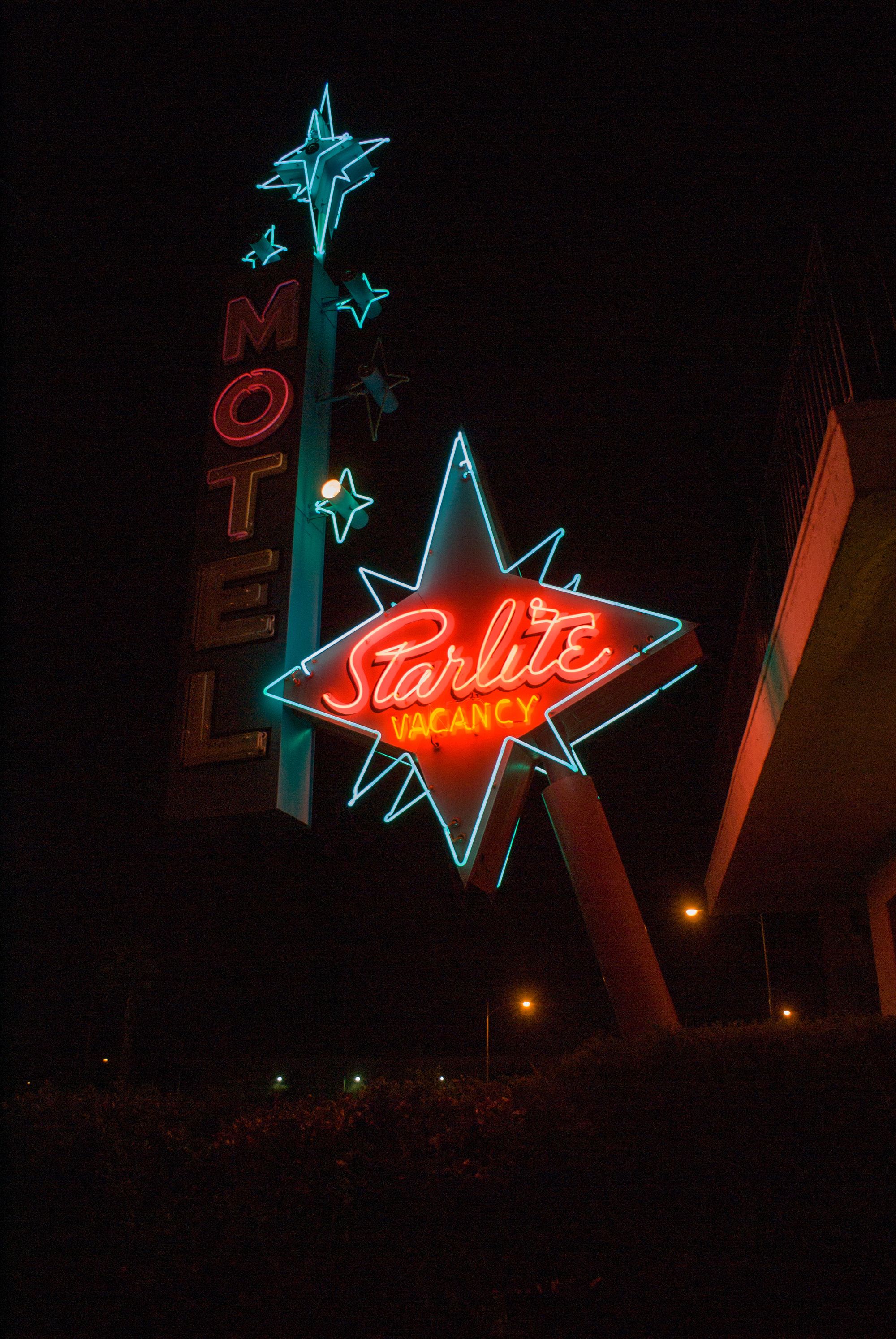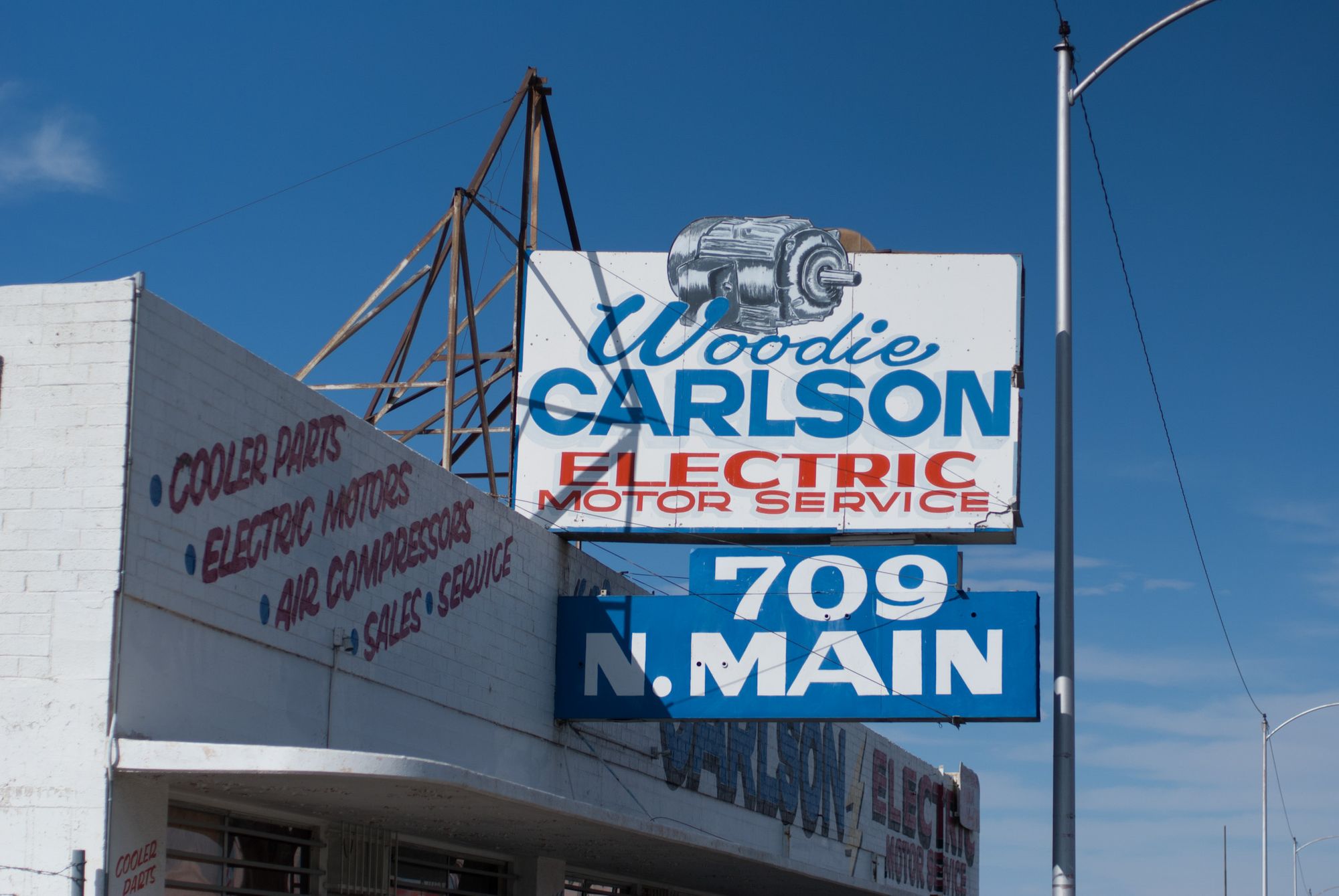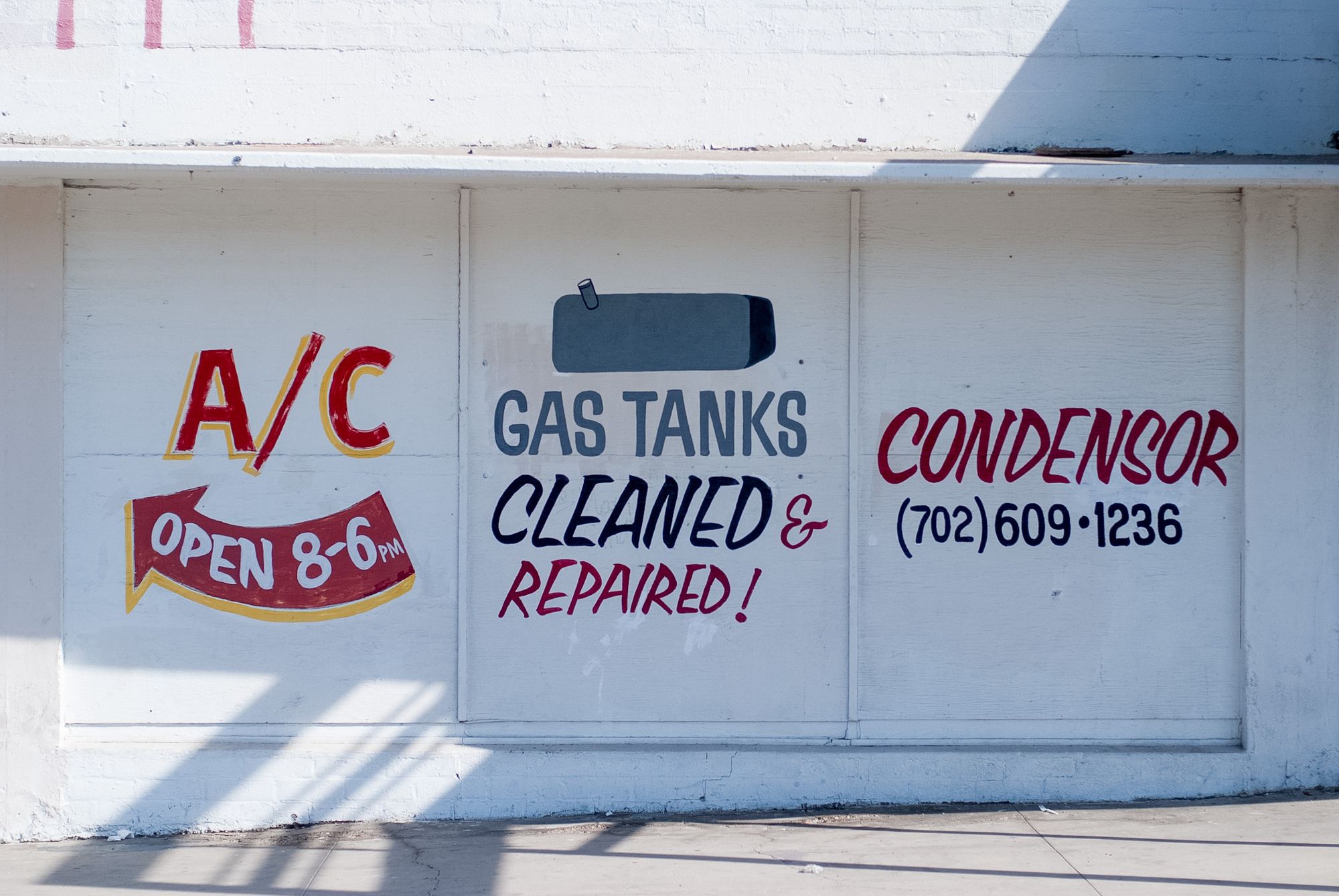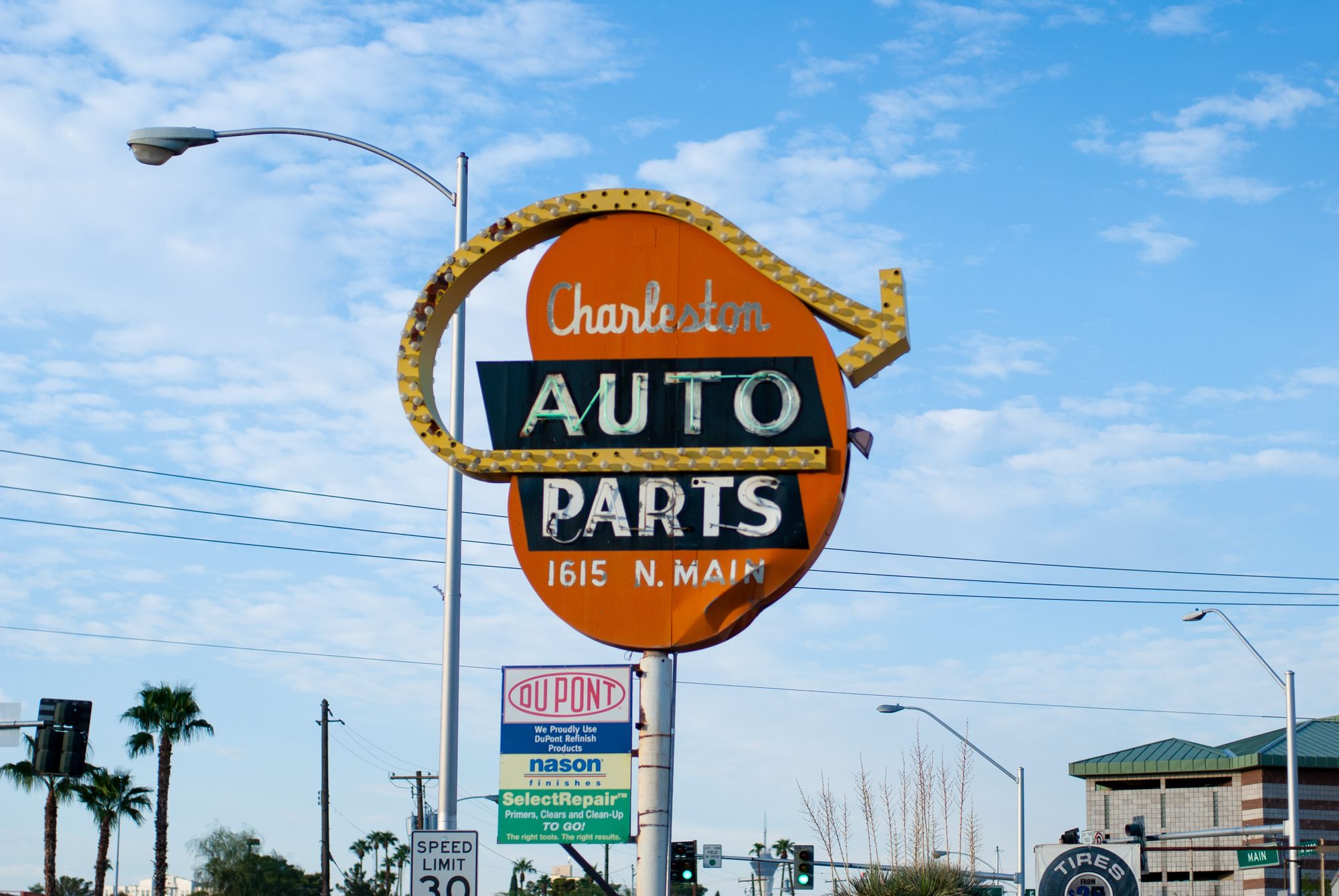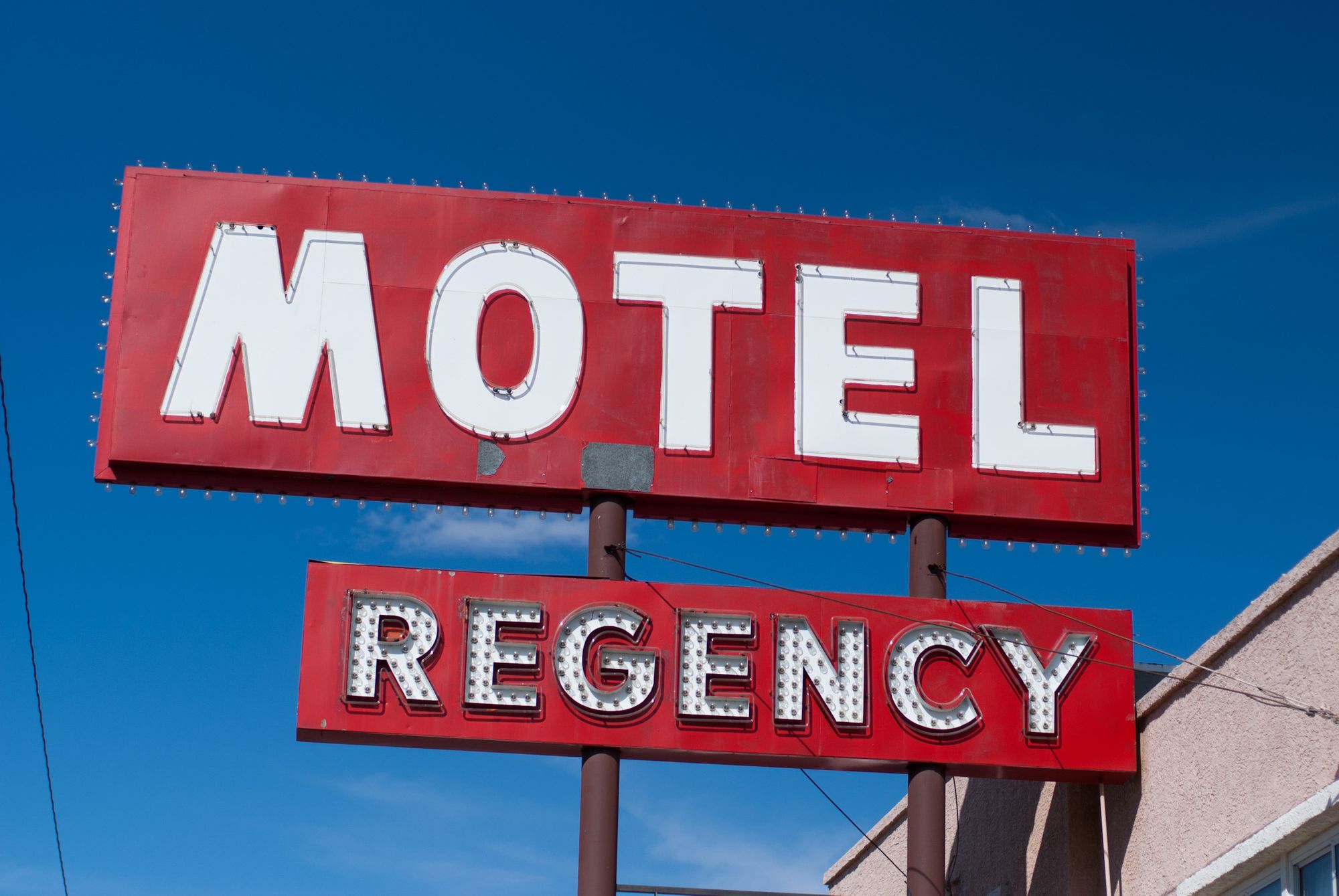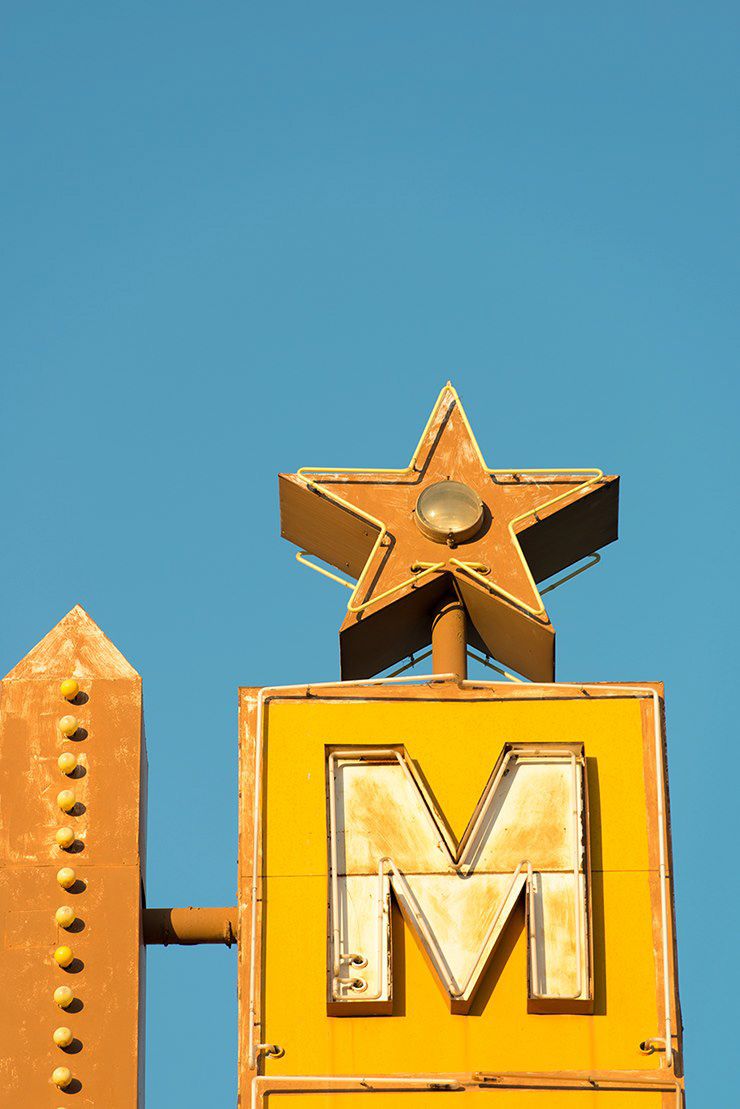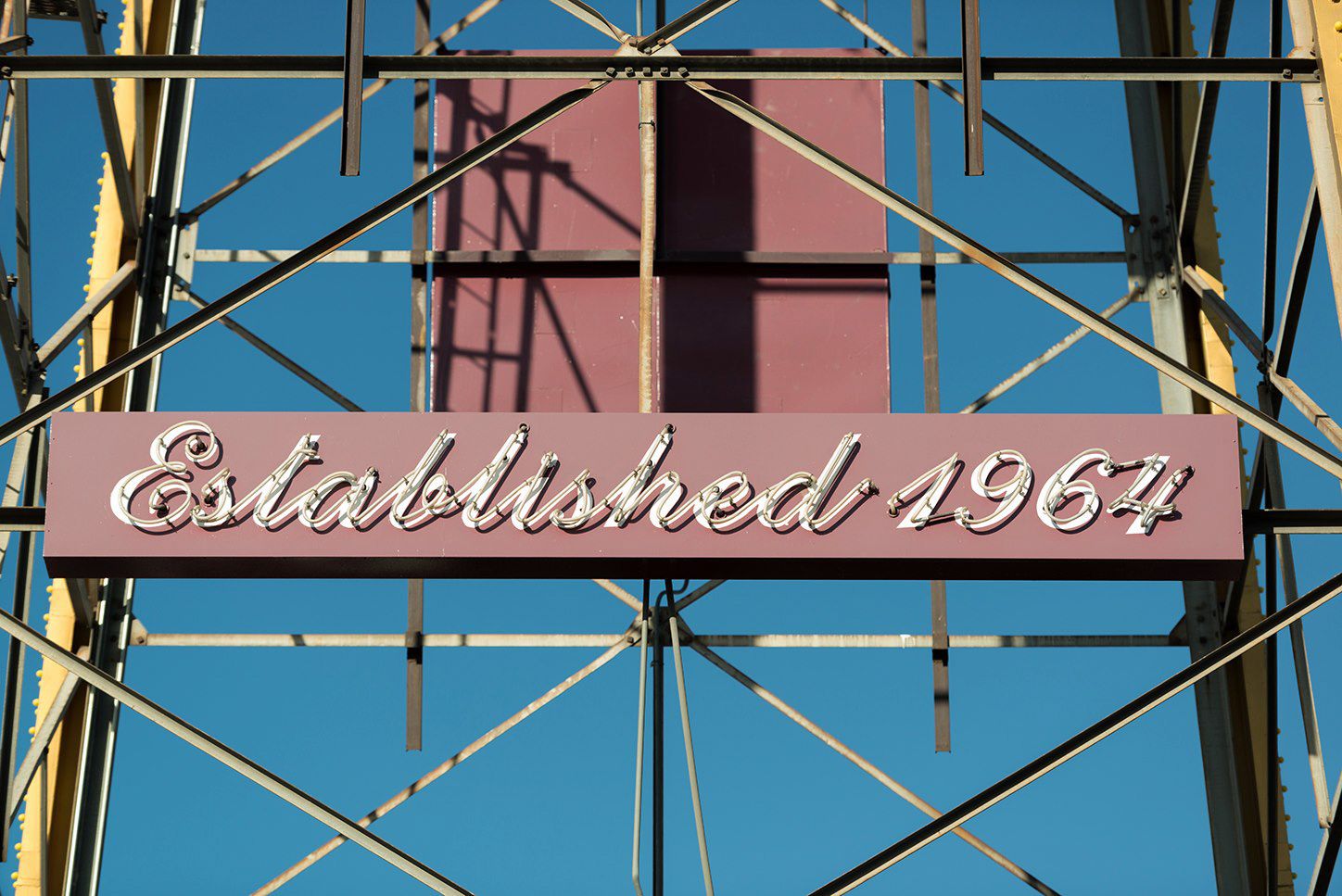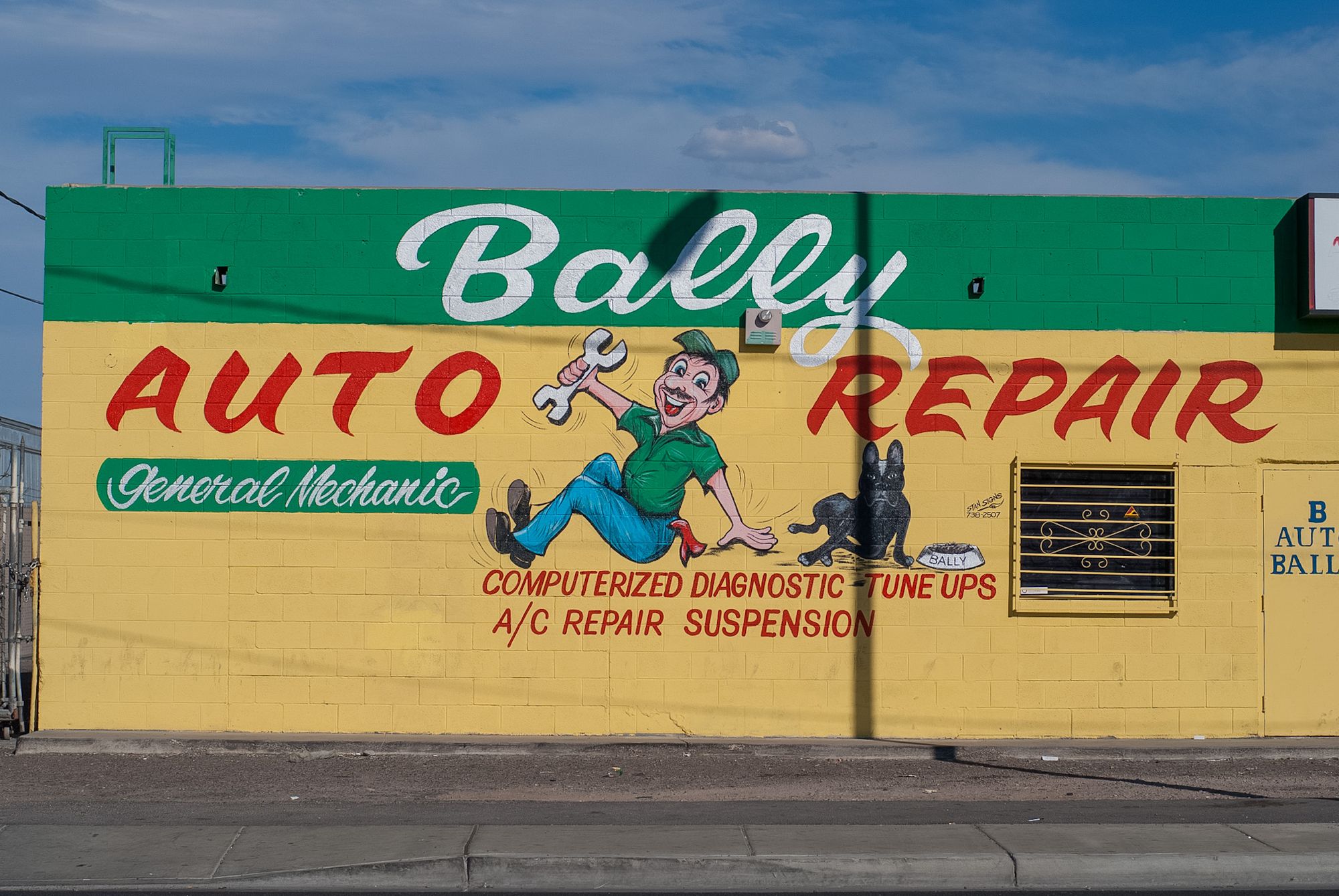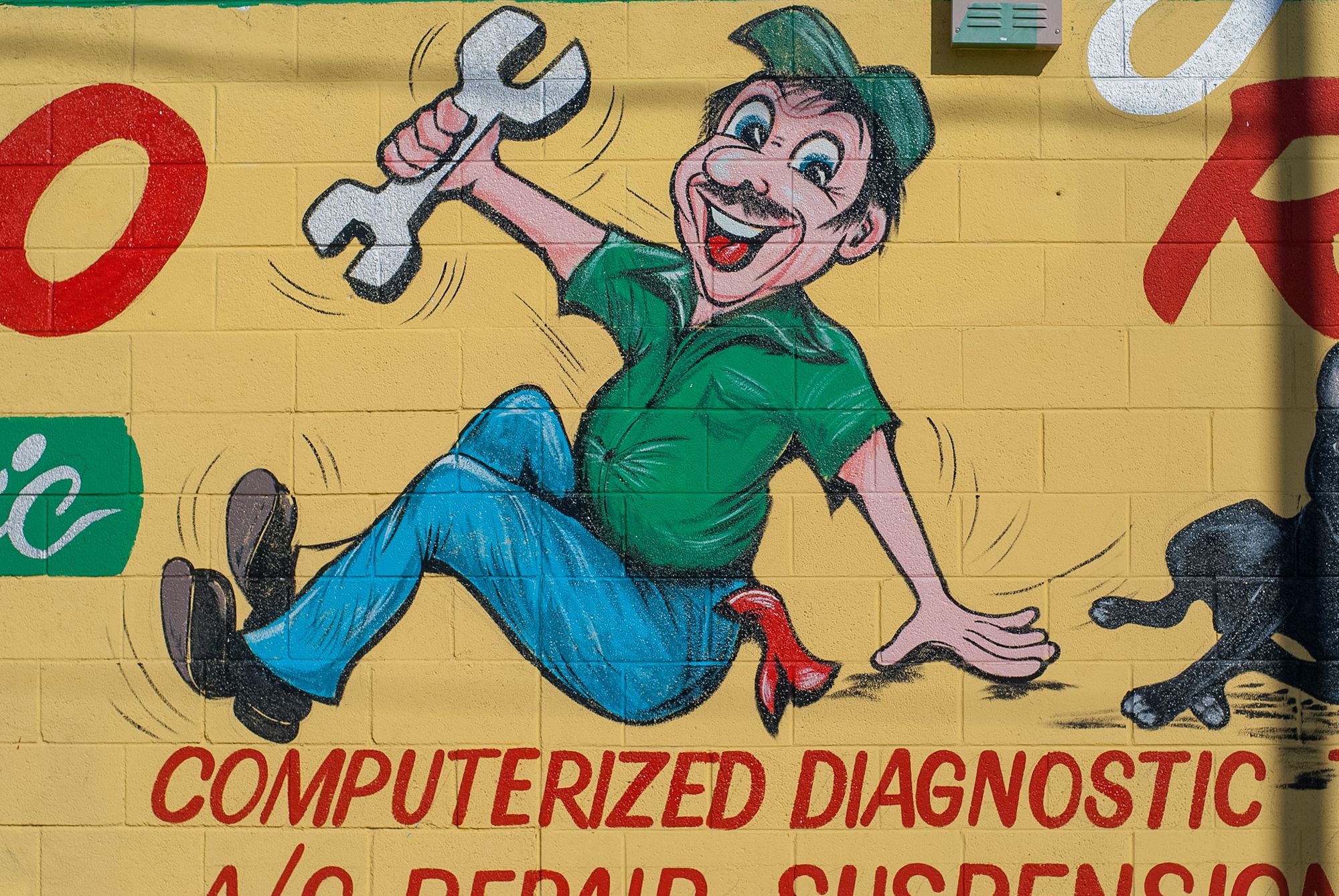 ---
Boulder Highway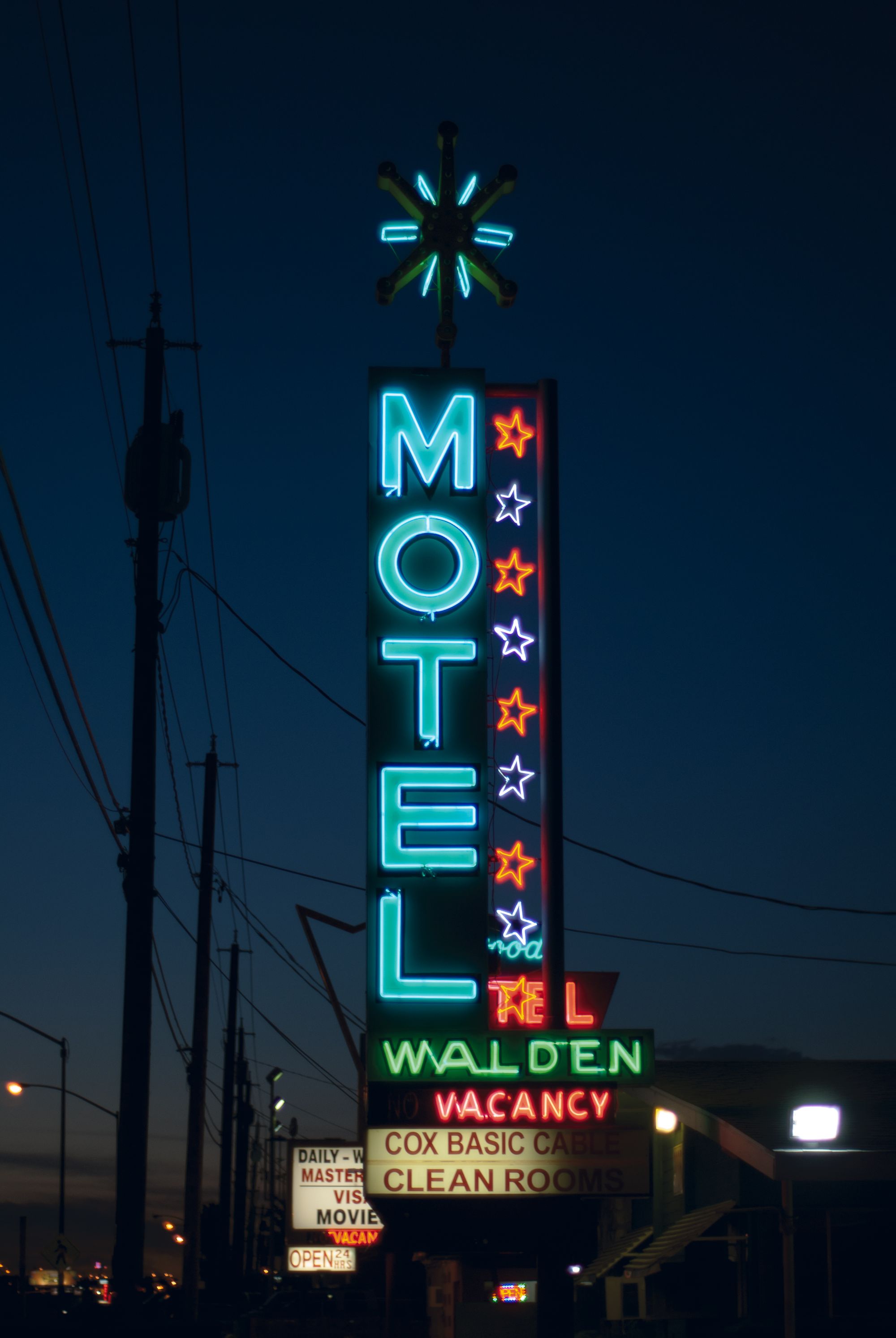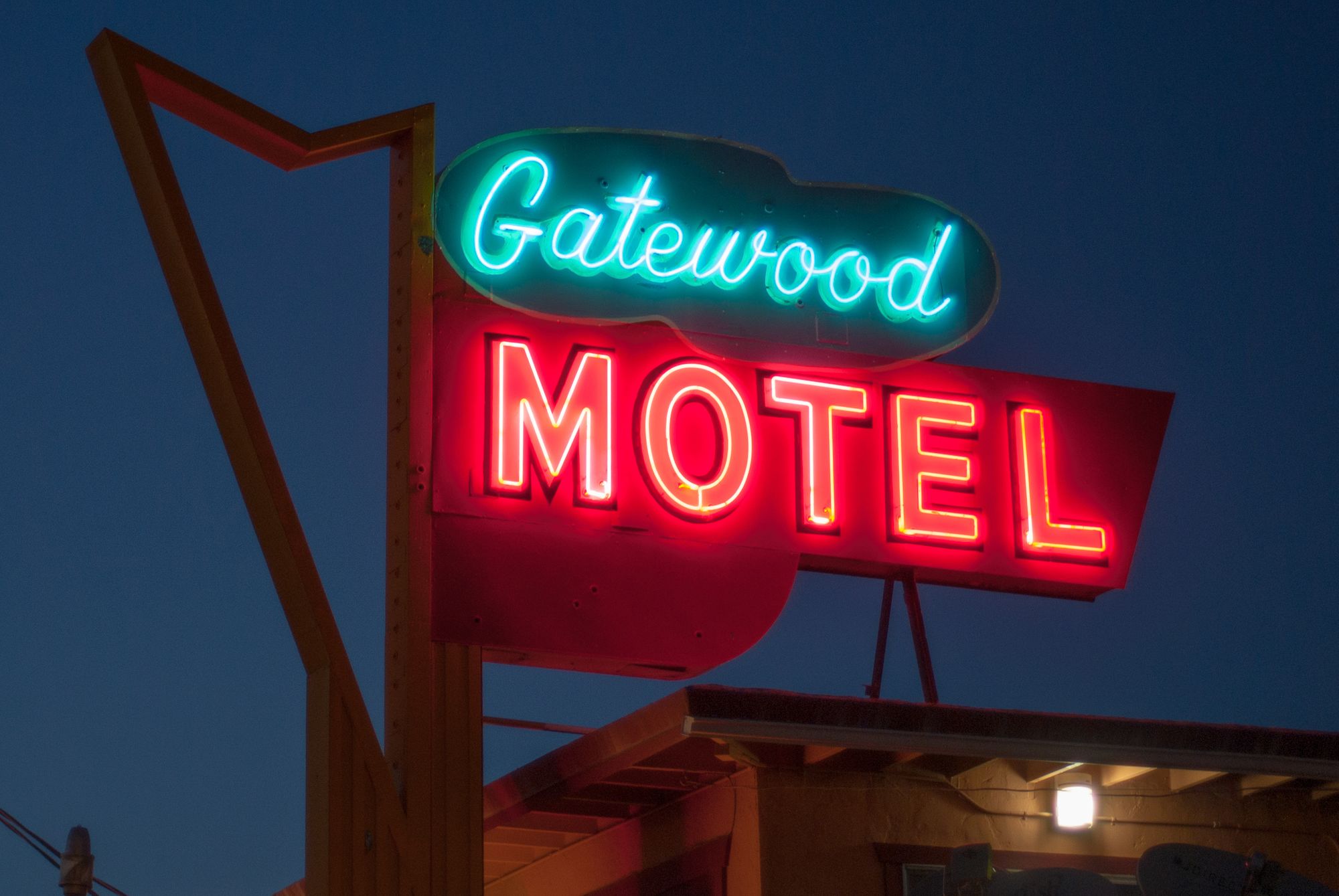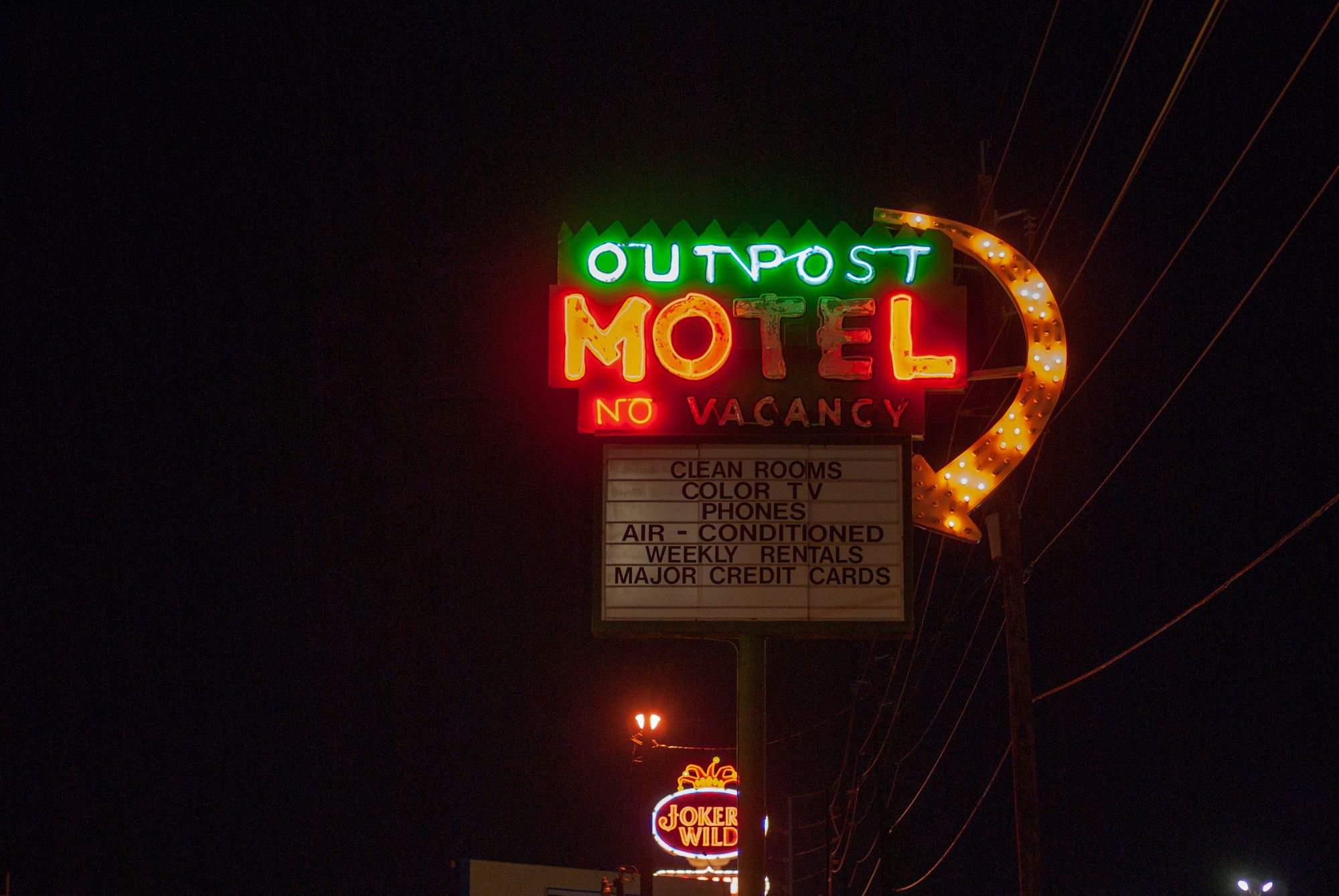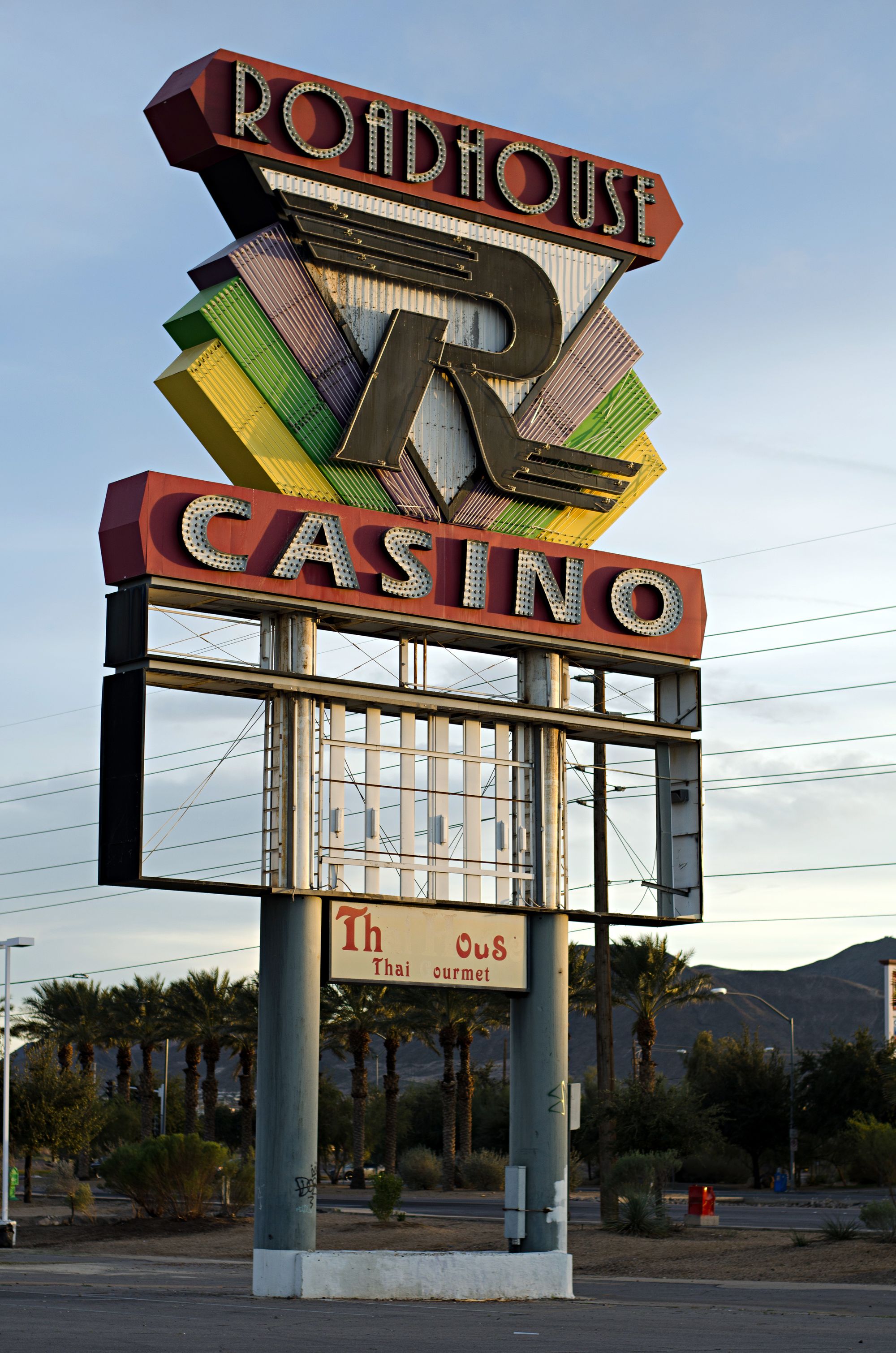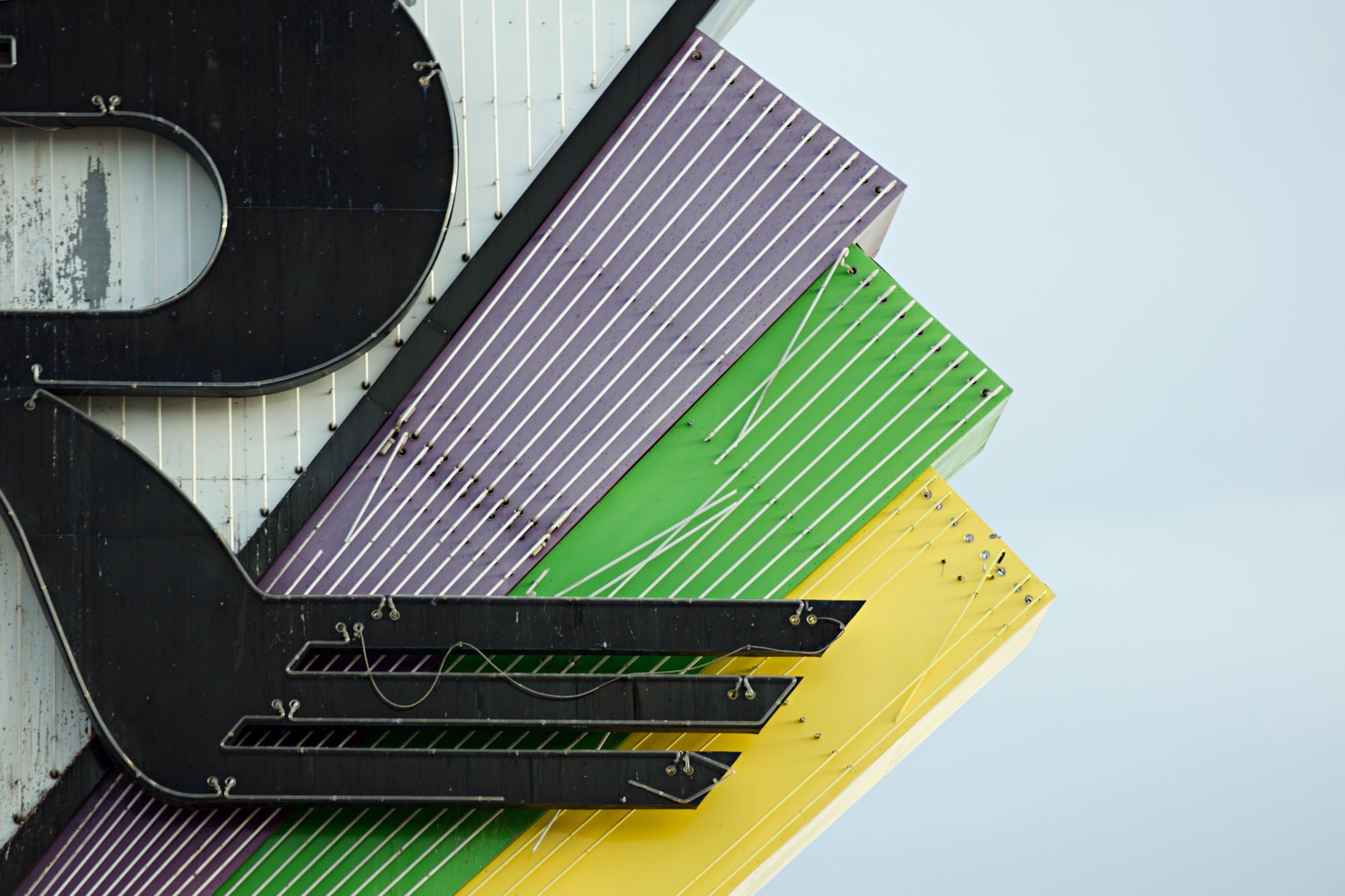 ---
Las Vegas Boulevard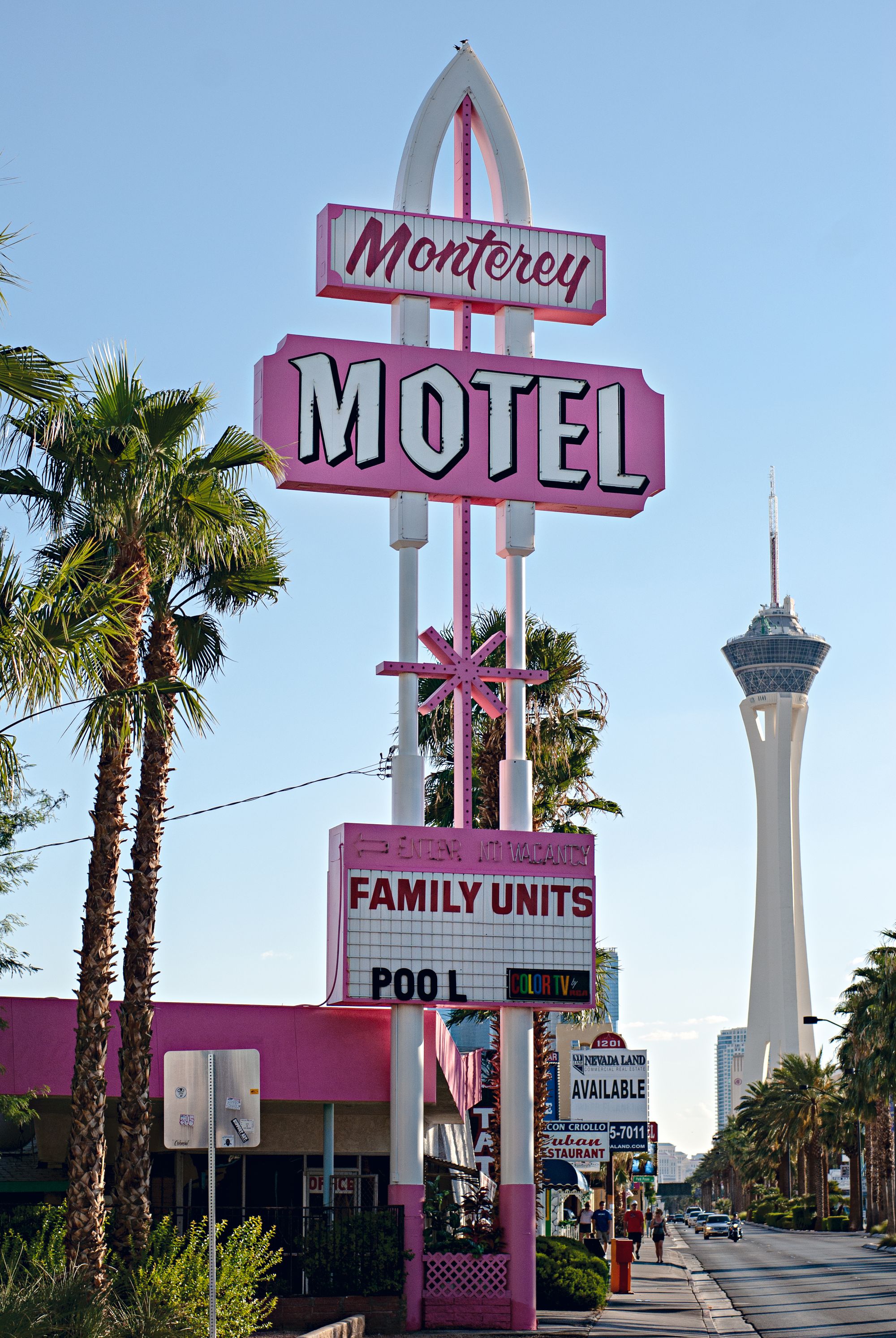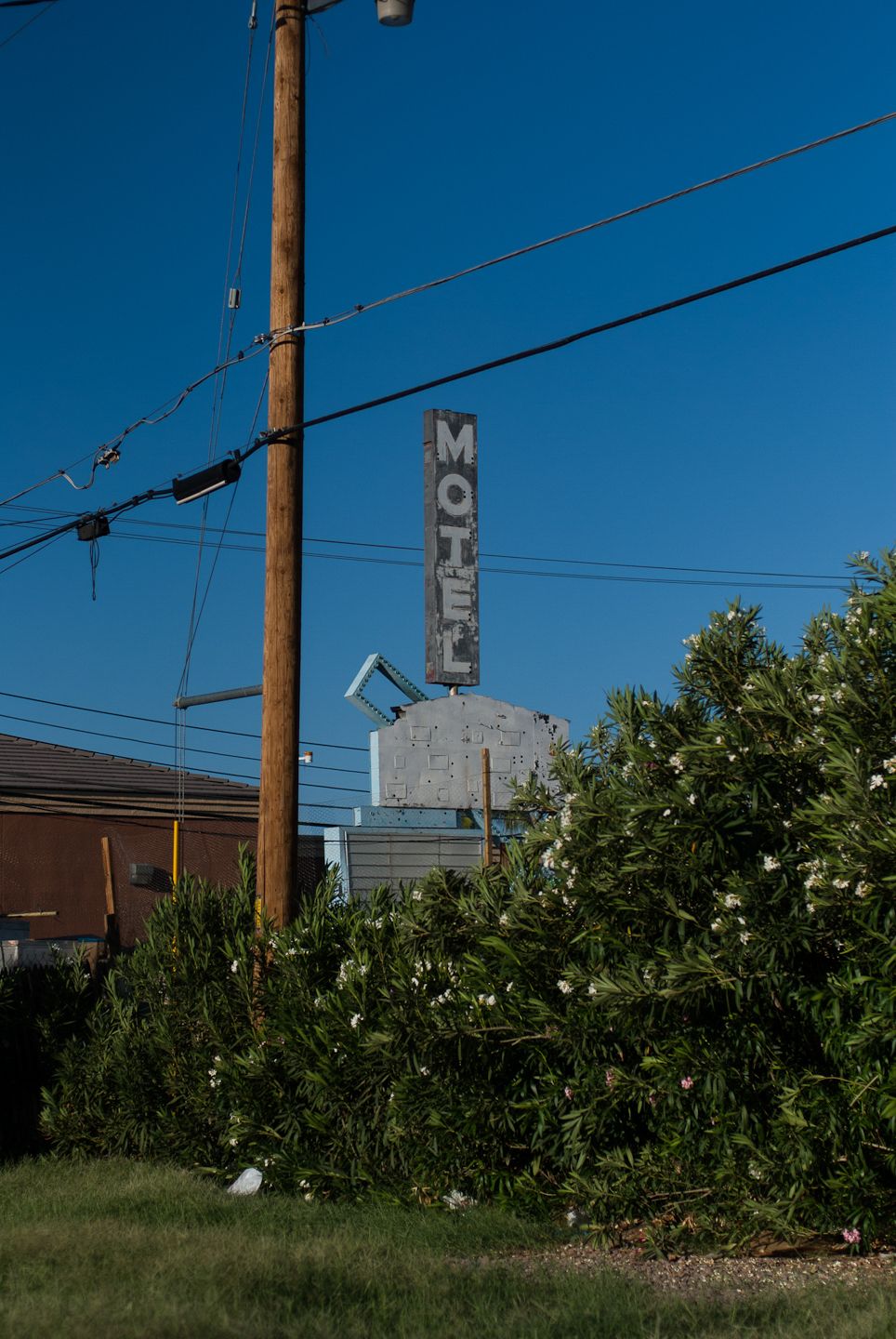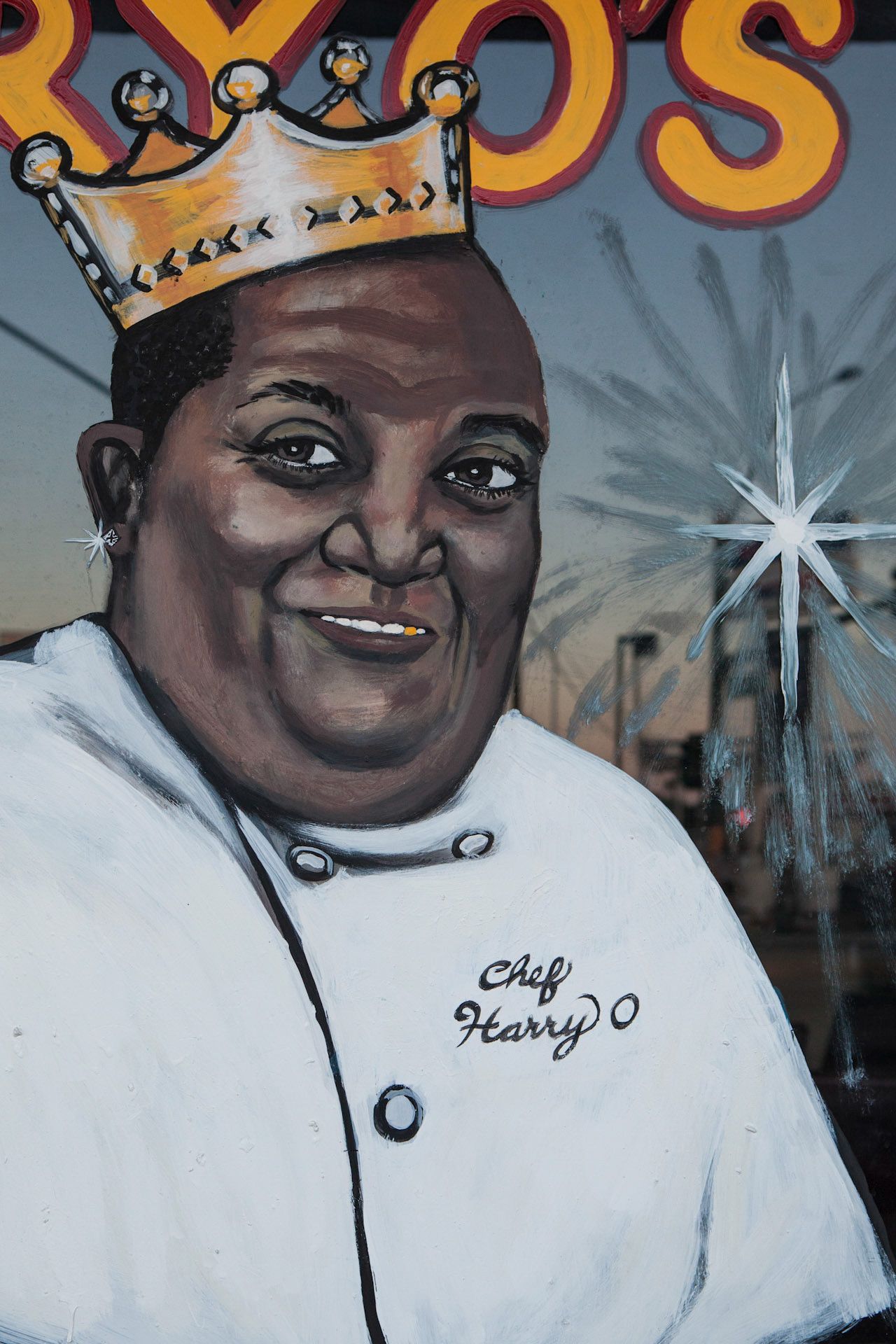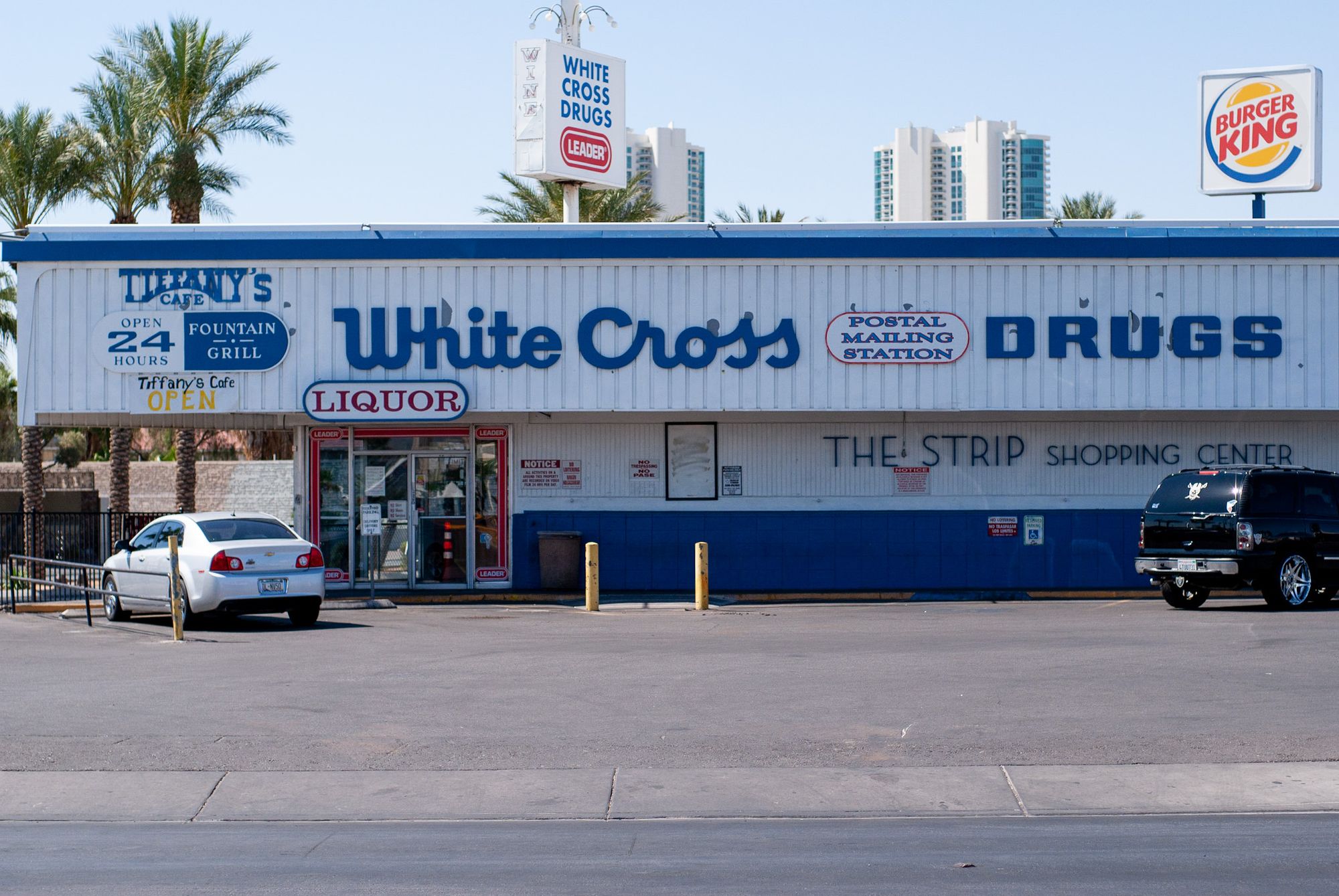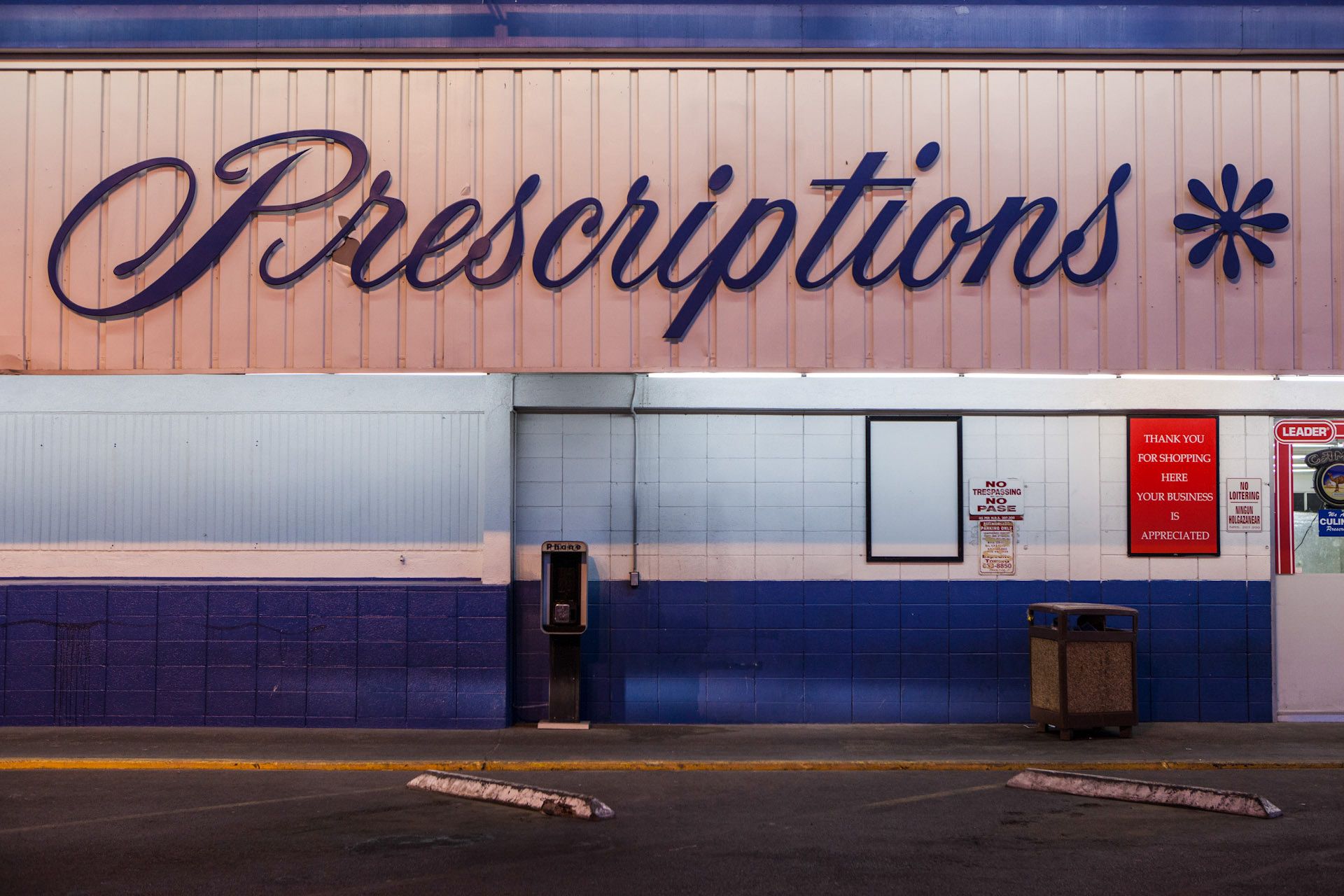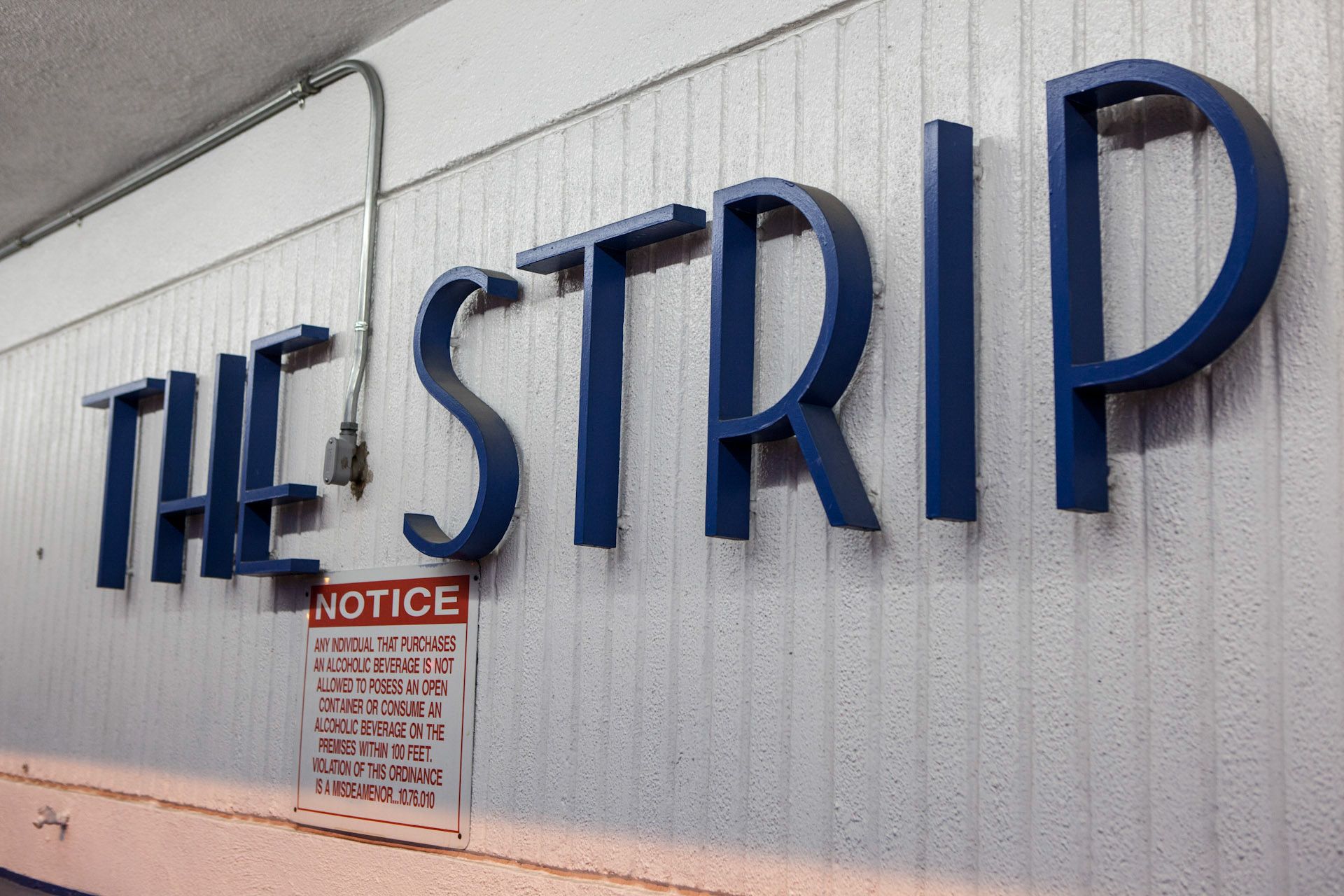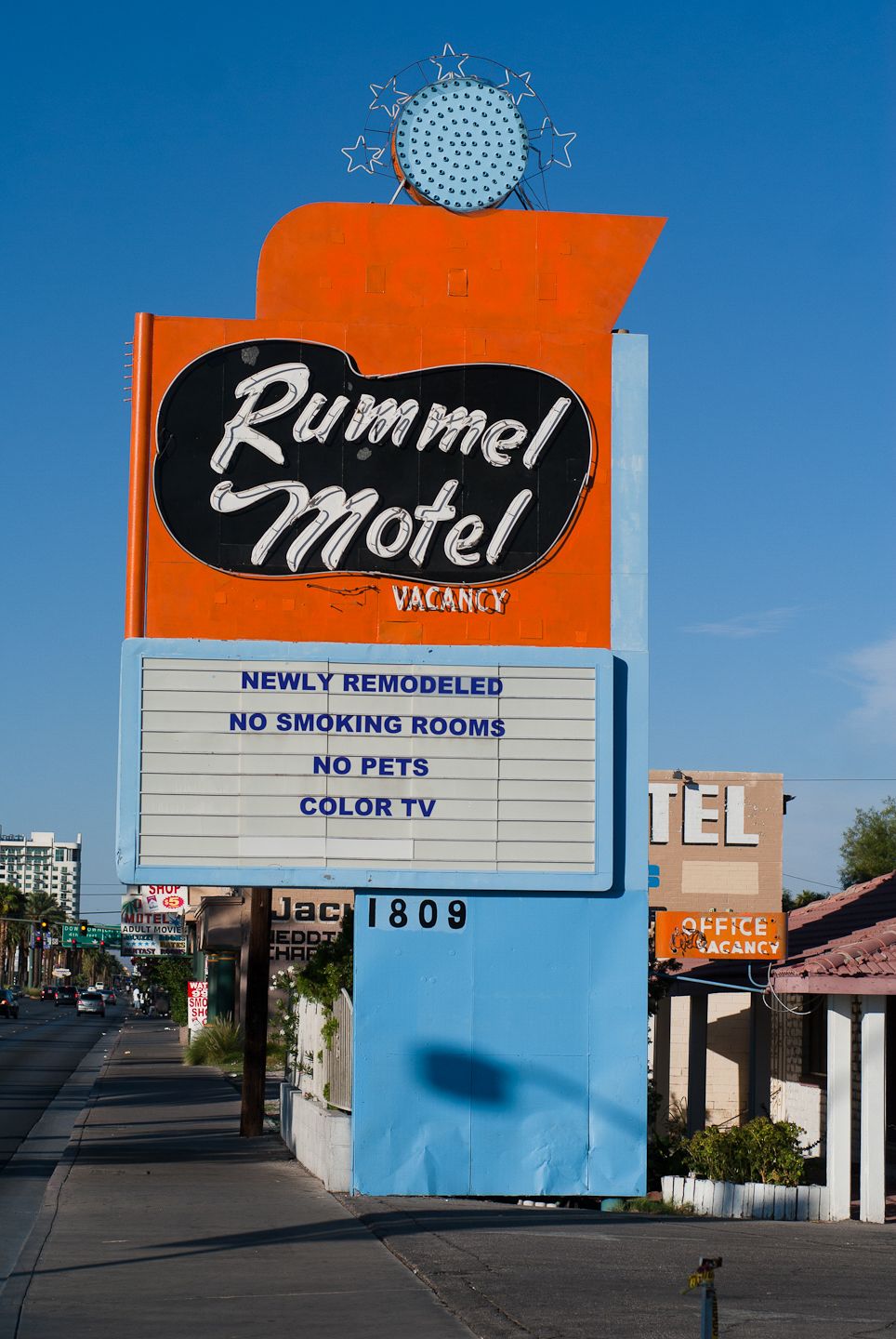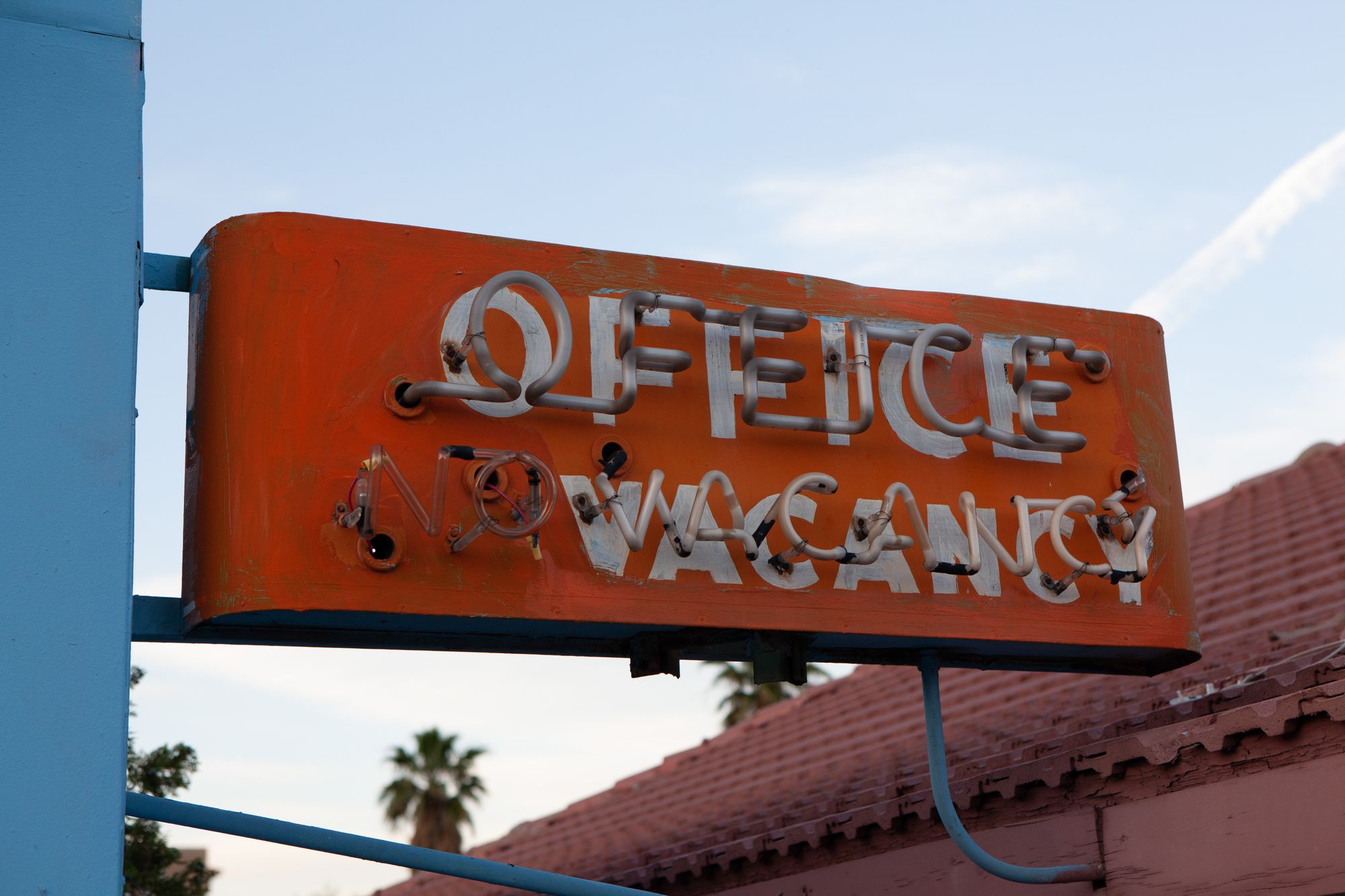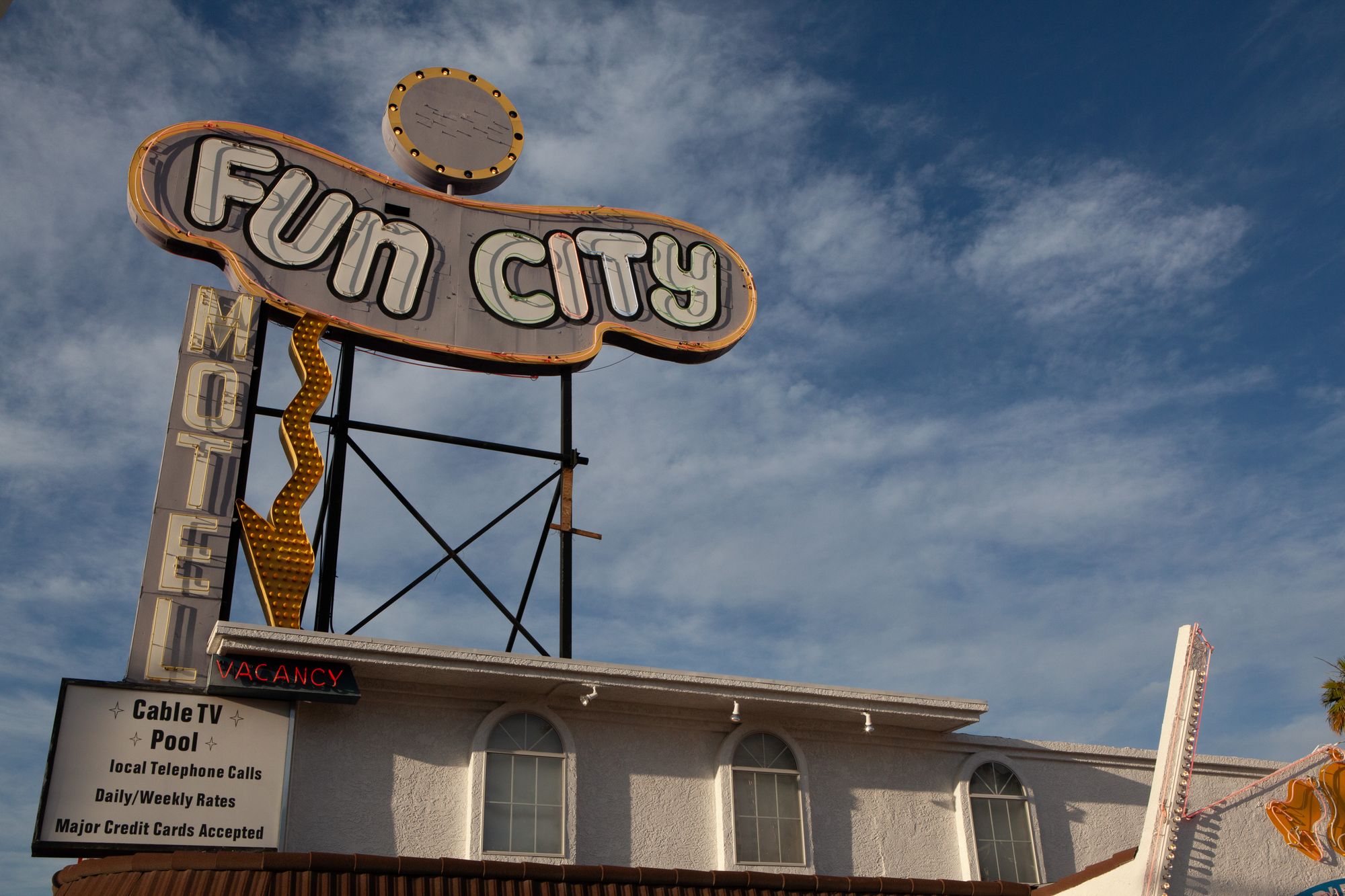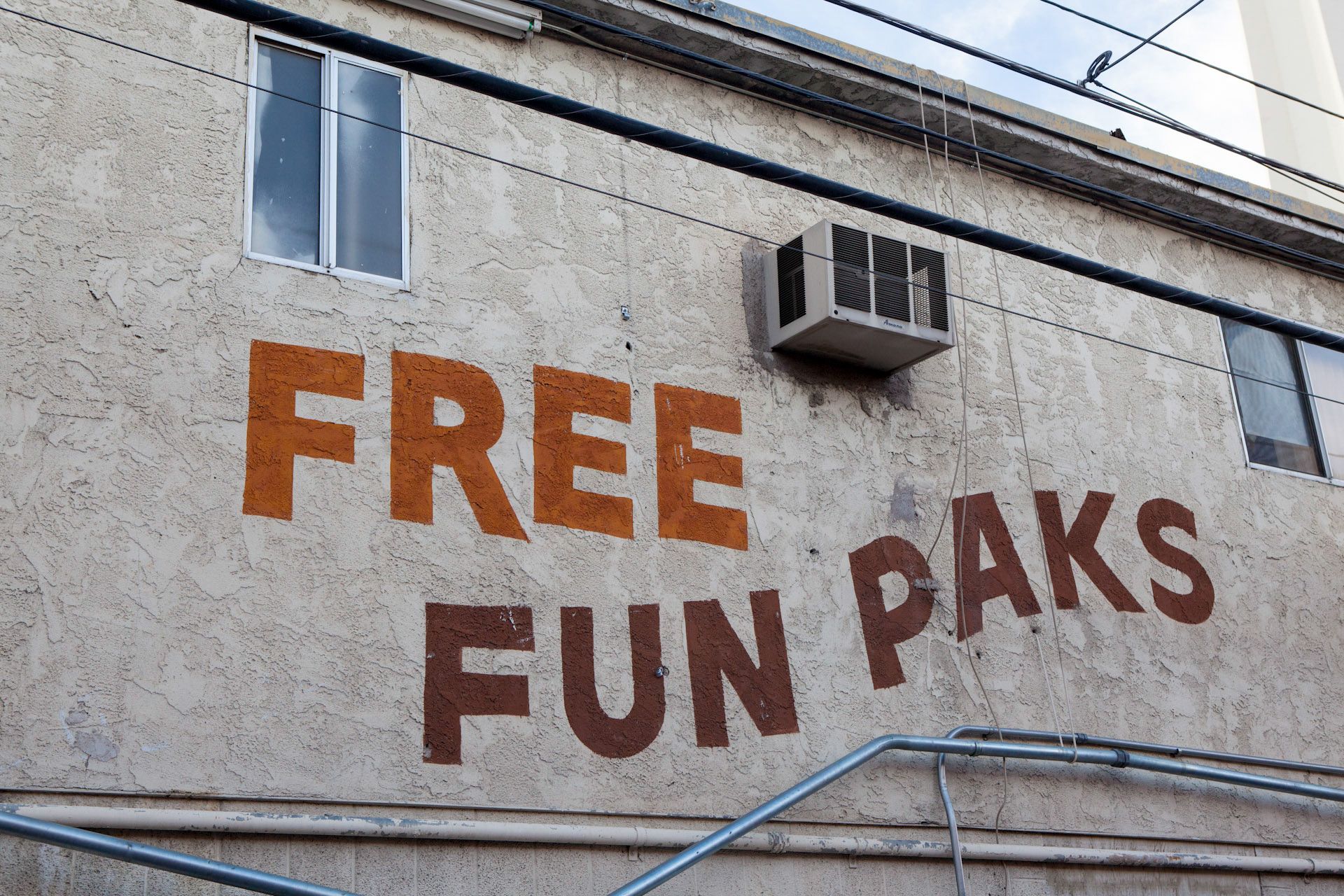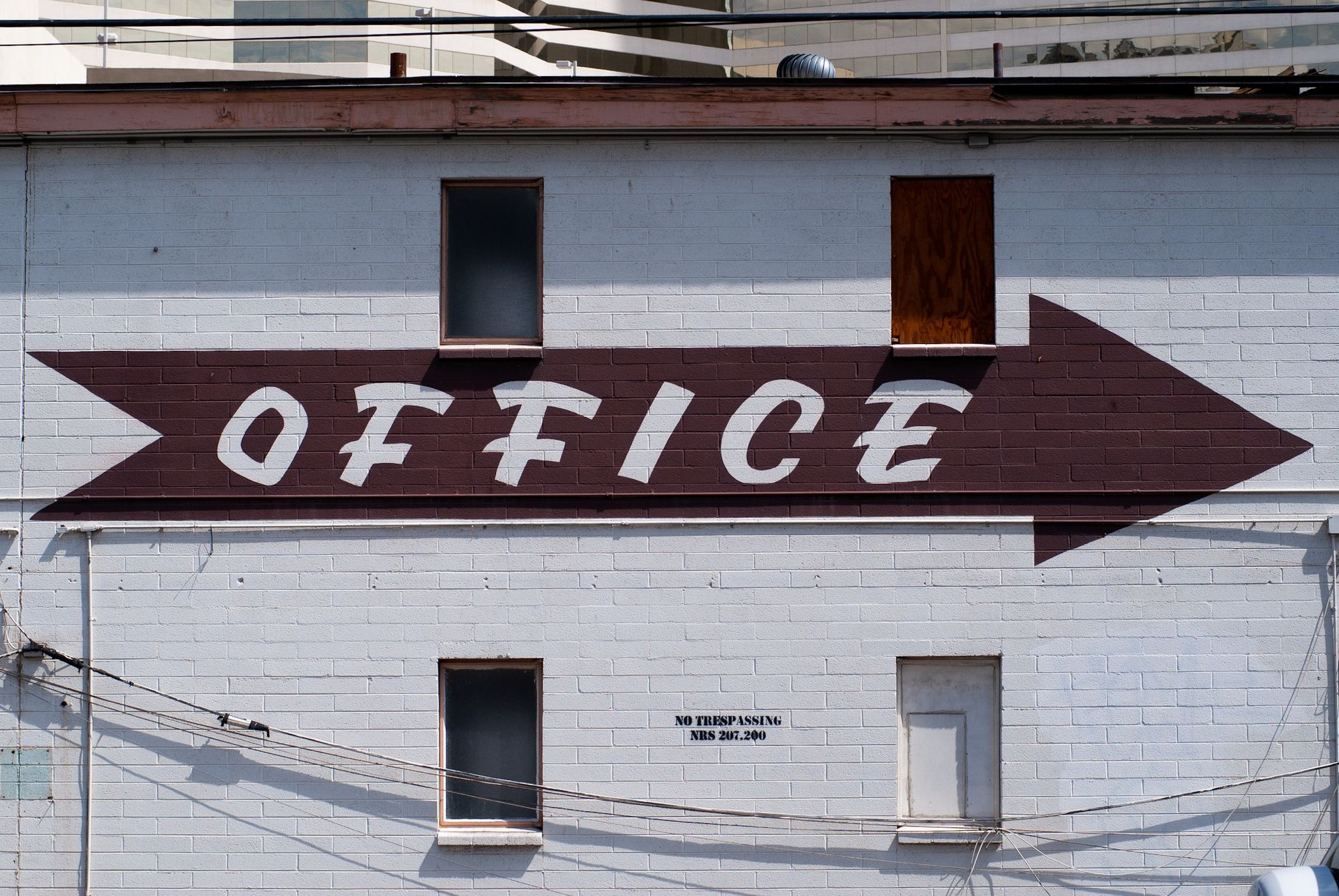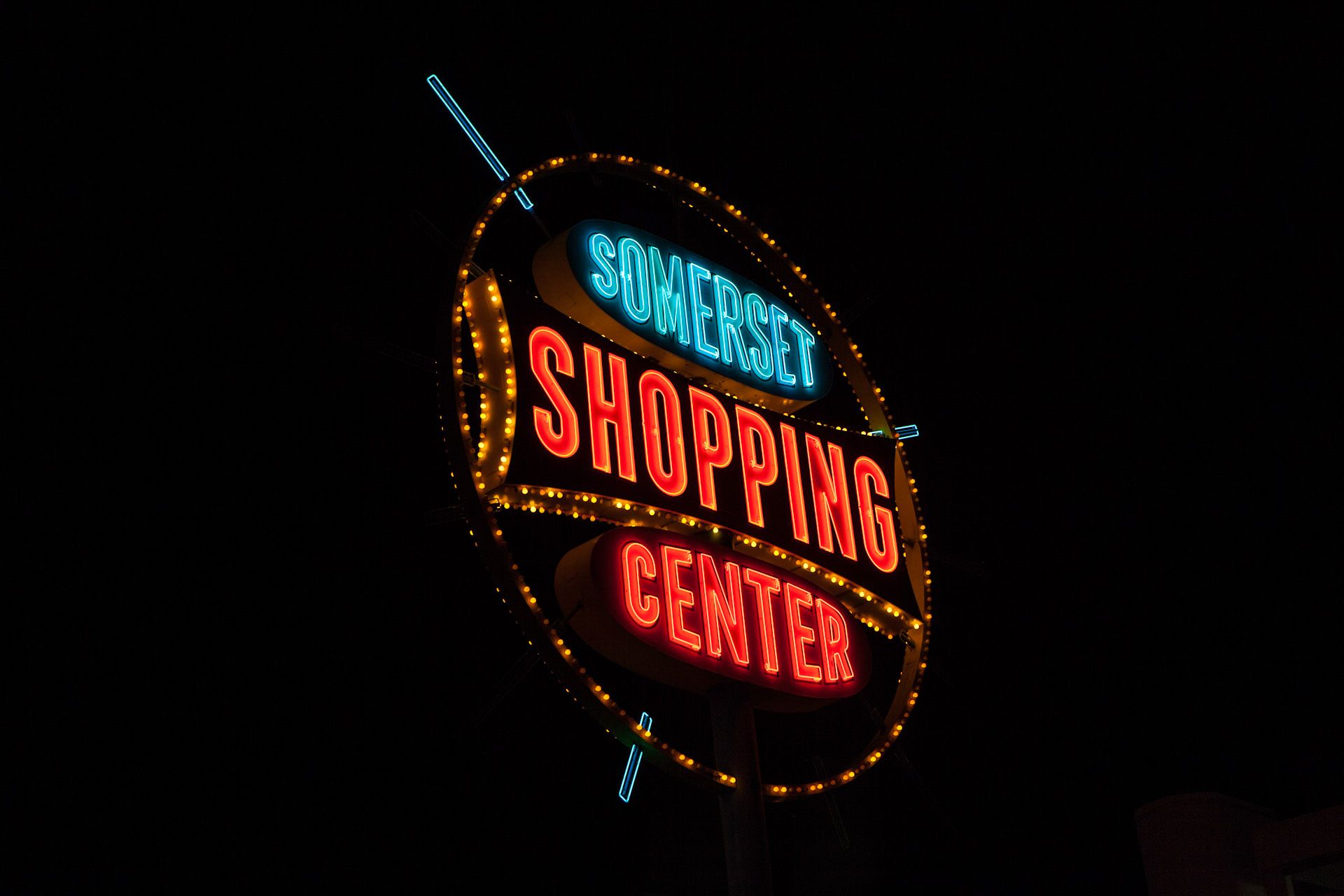 ---
What's happened since 2012?
A lot.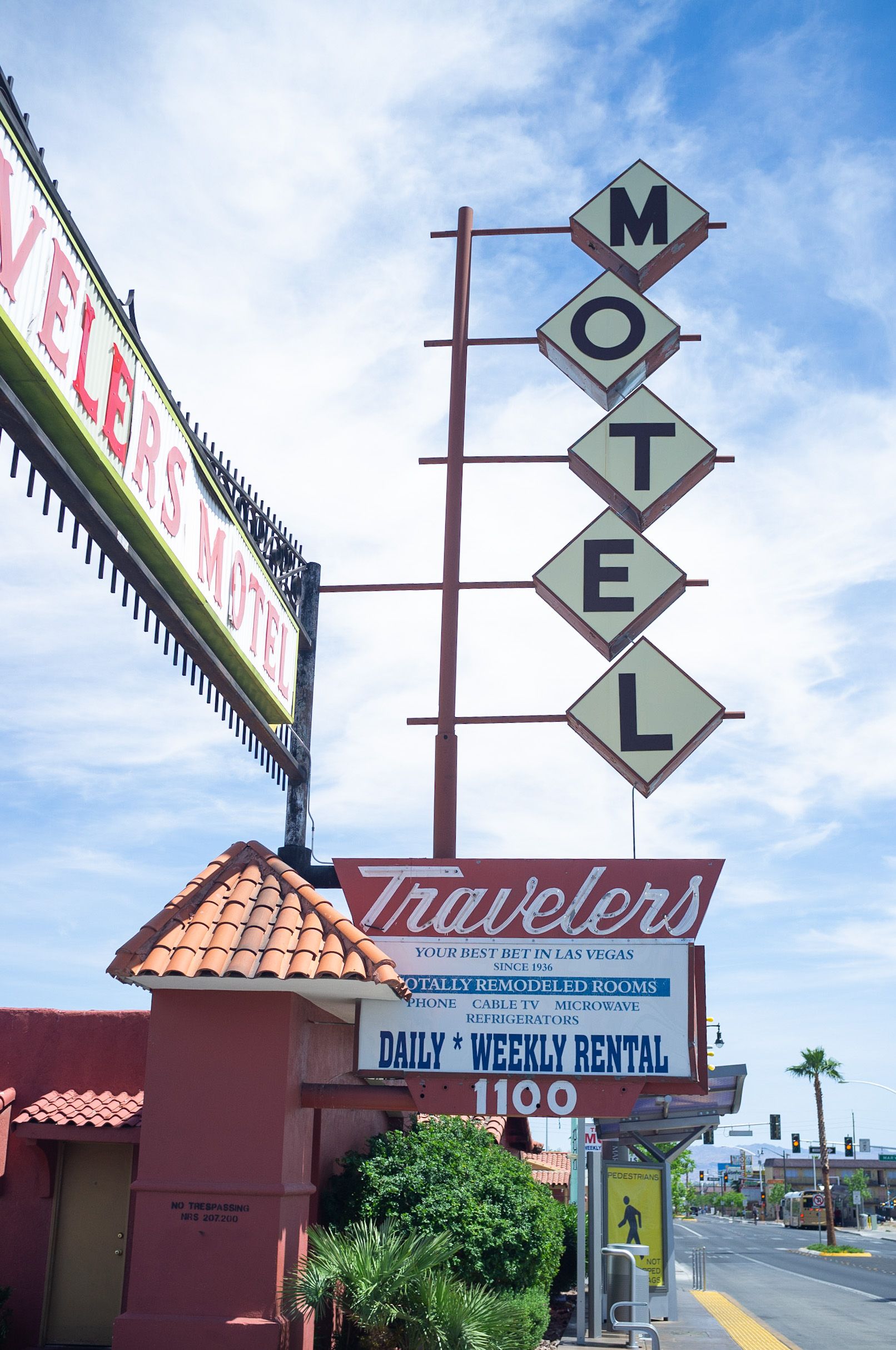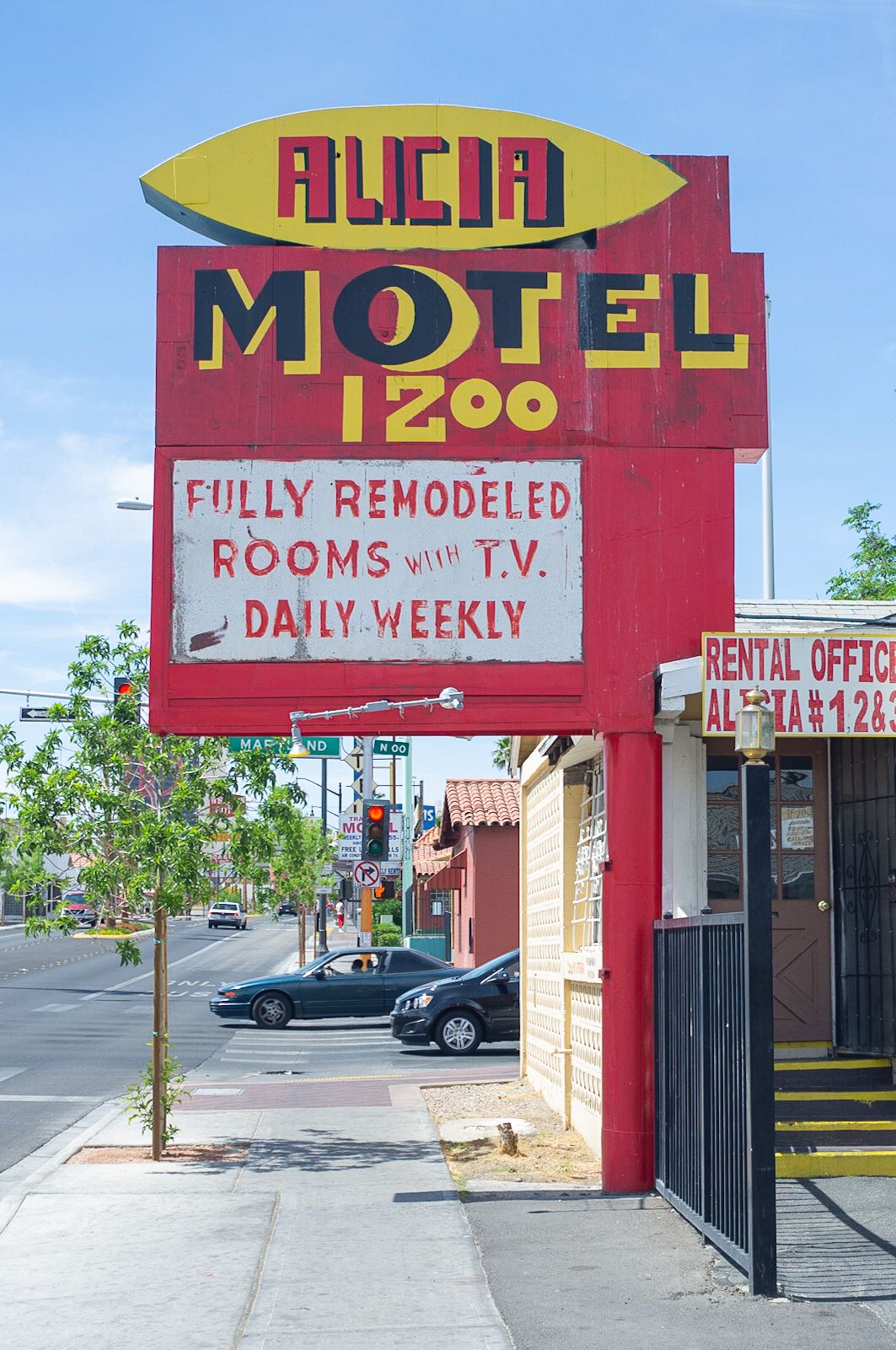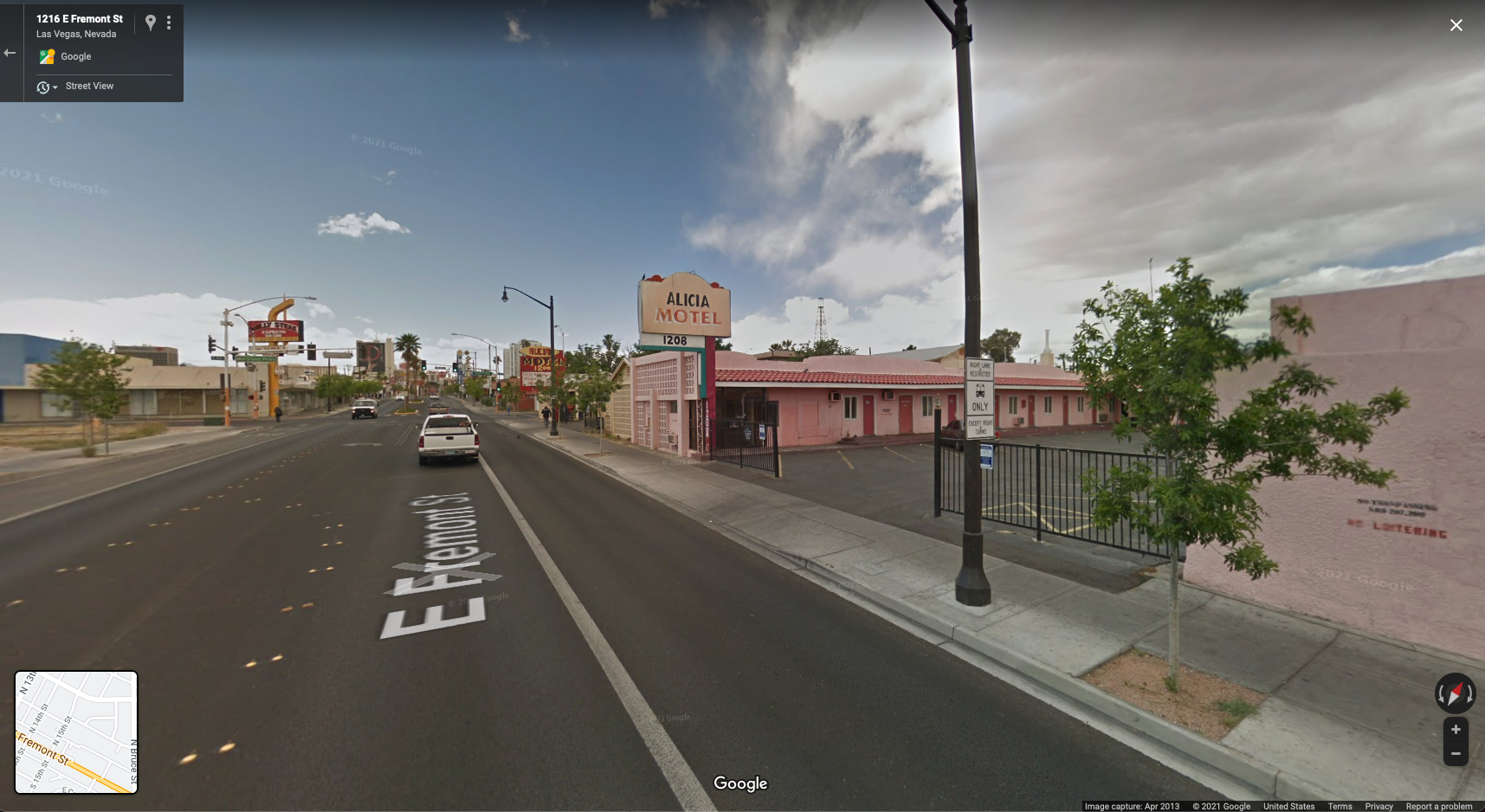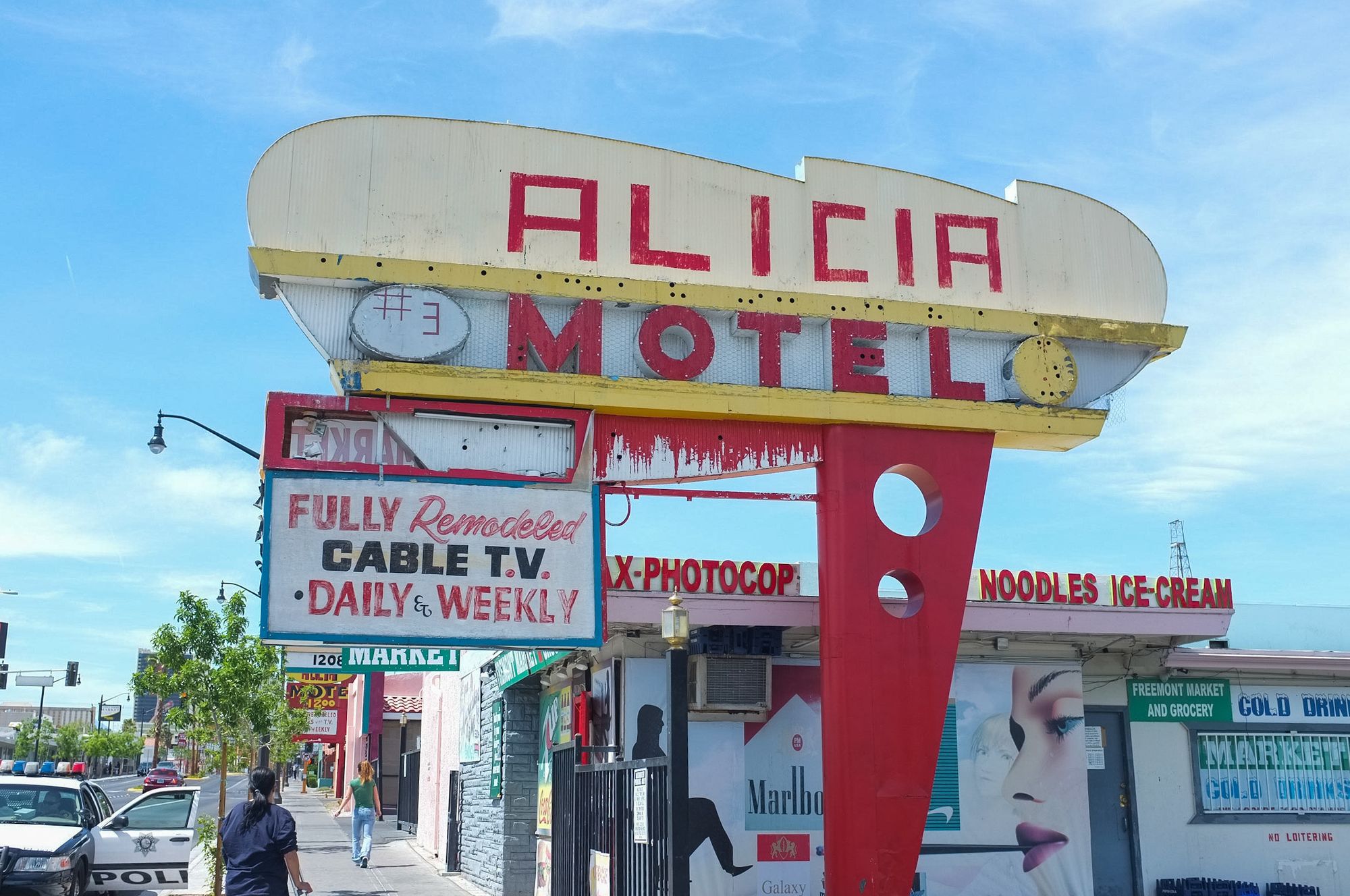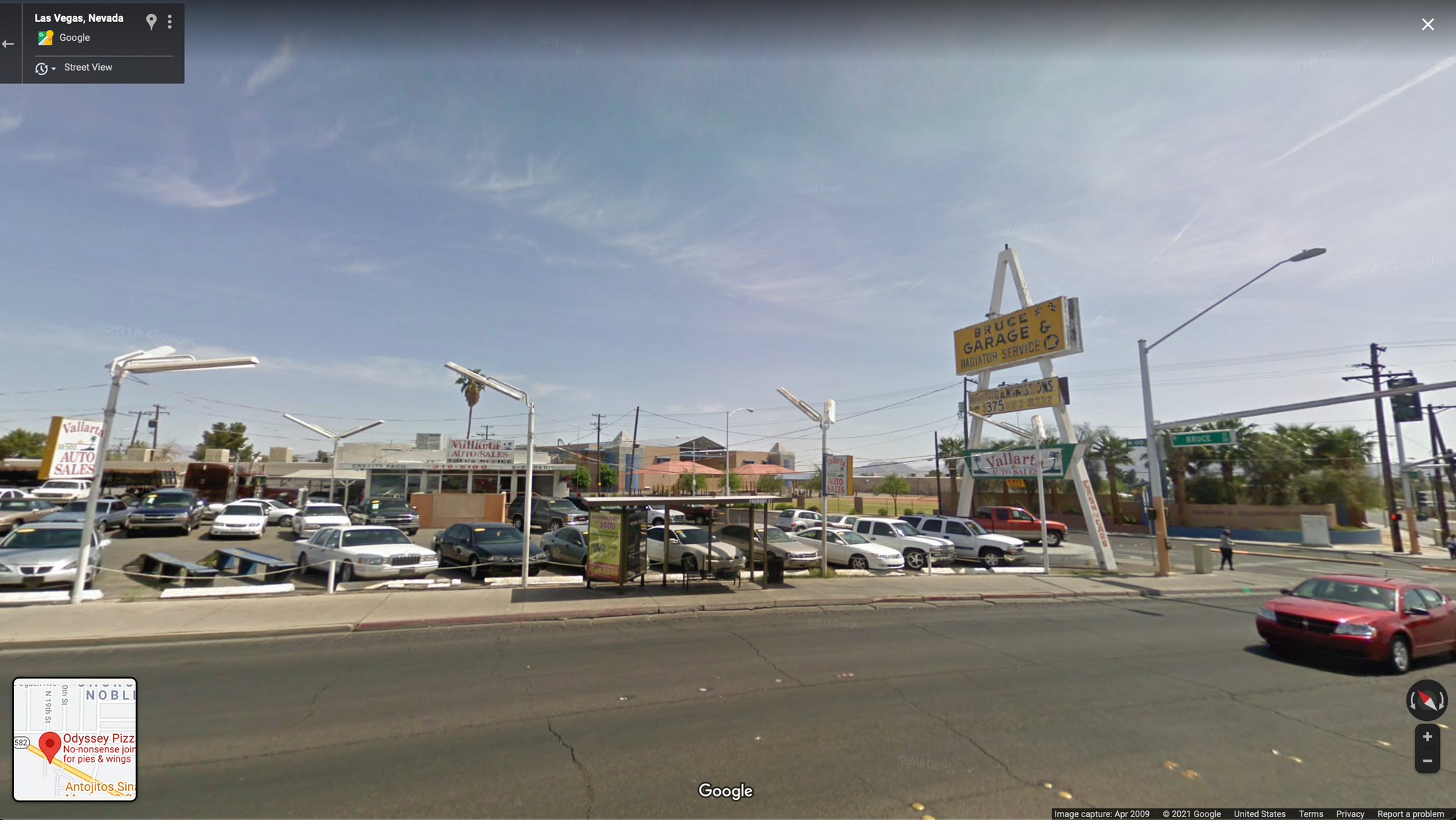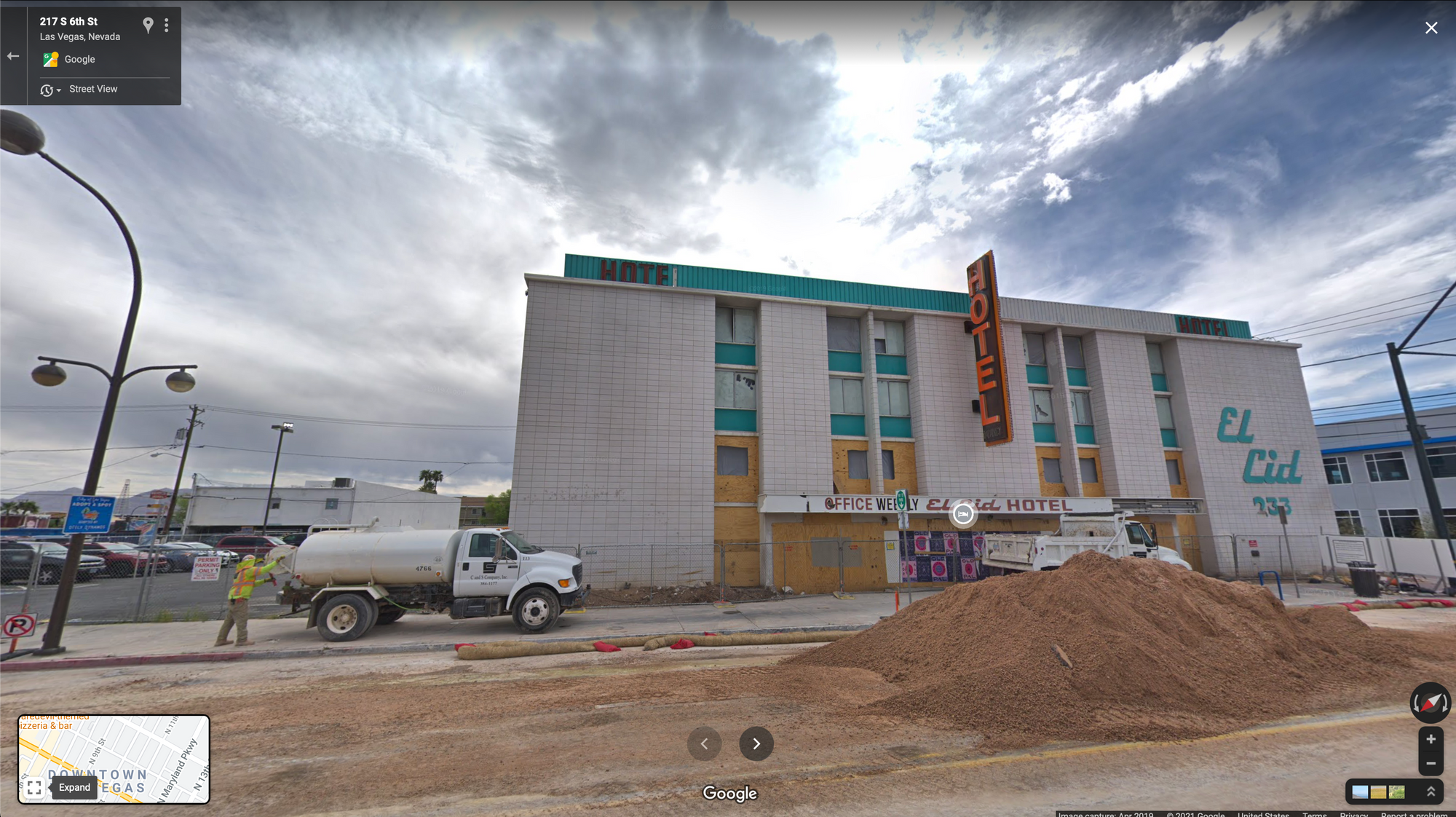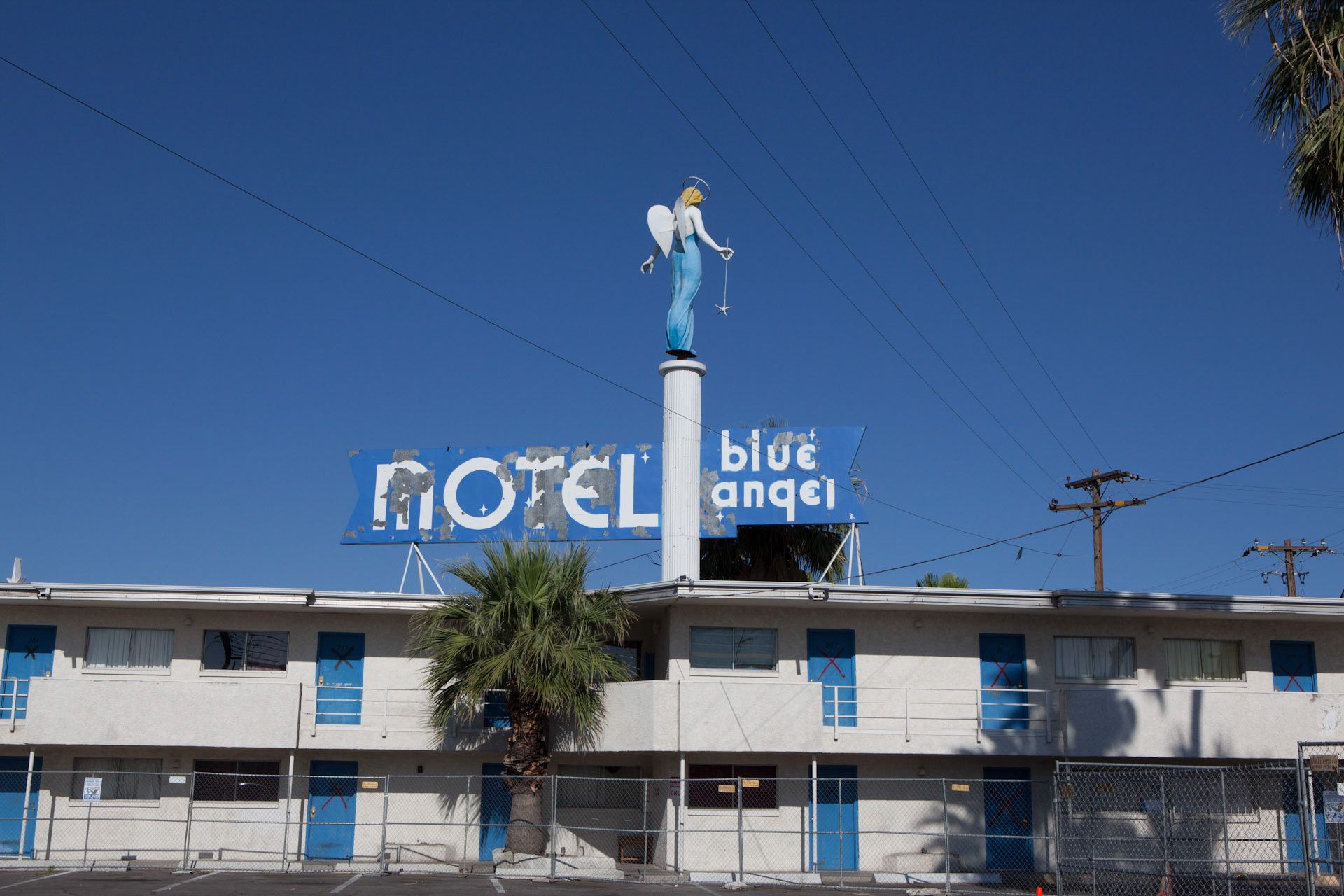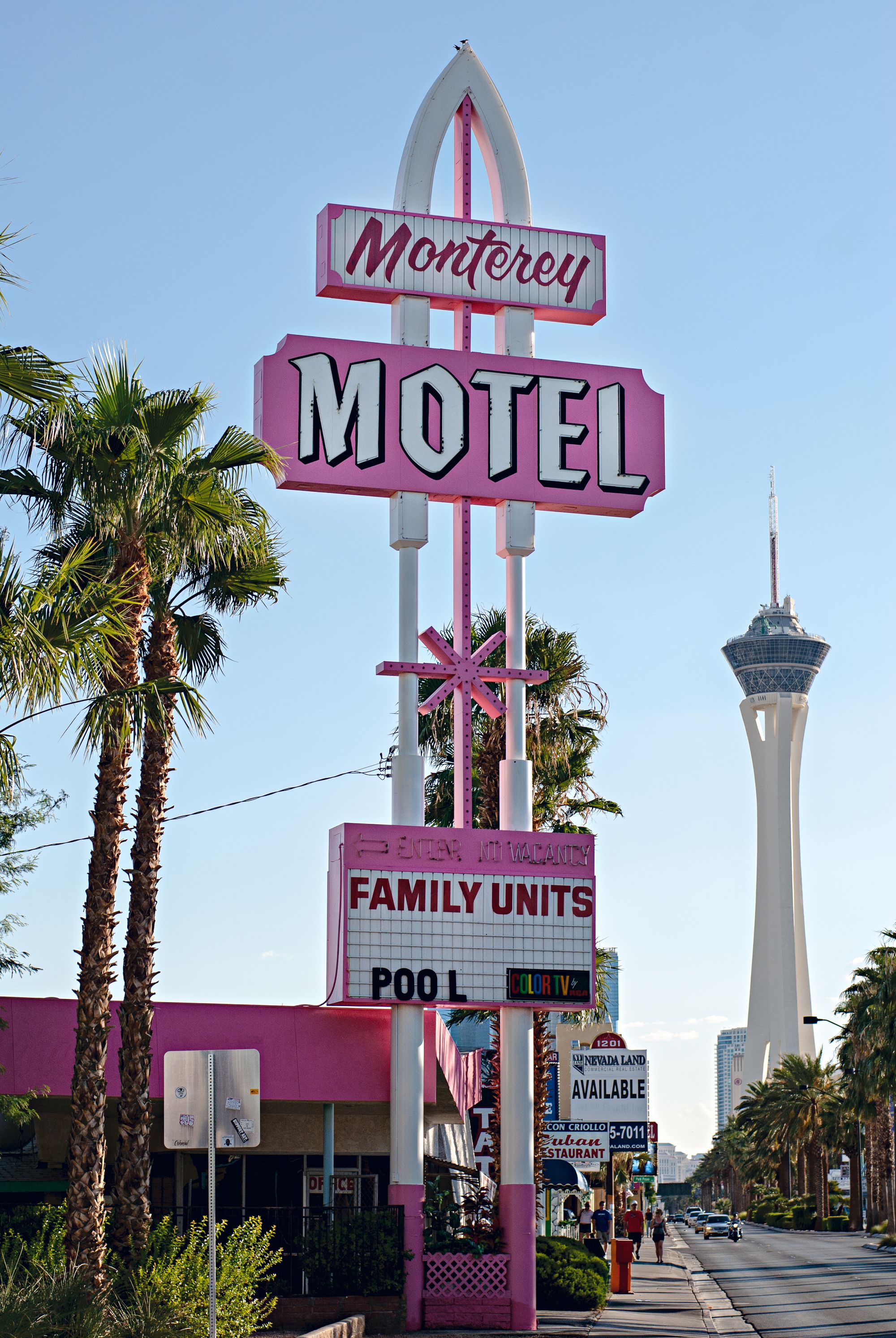 ---
What's Next?
Well, next year is our ten year anniversary so—who knows. Maybe go back and capture the same areas to see what changed. Investigate new areas? Make a book? Sky is the limit, but for now we're happy curating things here. There's still plenty of work to add, show, and add story to.
If you have any stories, imagery, or ideas to share please reach out to me at mark@budbud.co. Hope you enjoyed this.
---
Relevant Links
Visual Storytellers: Capturing the ever-changing face of downtown
Las Vegas Weekly: In Search of Mysterious Downtown Sign Artist King Richard
Photographers Bryan McCormick and Geoffrey Ellis Present a New Intimate Look at Blue Angel
TL SHOW FINAL from Bryan McCormick on Vimeo.